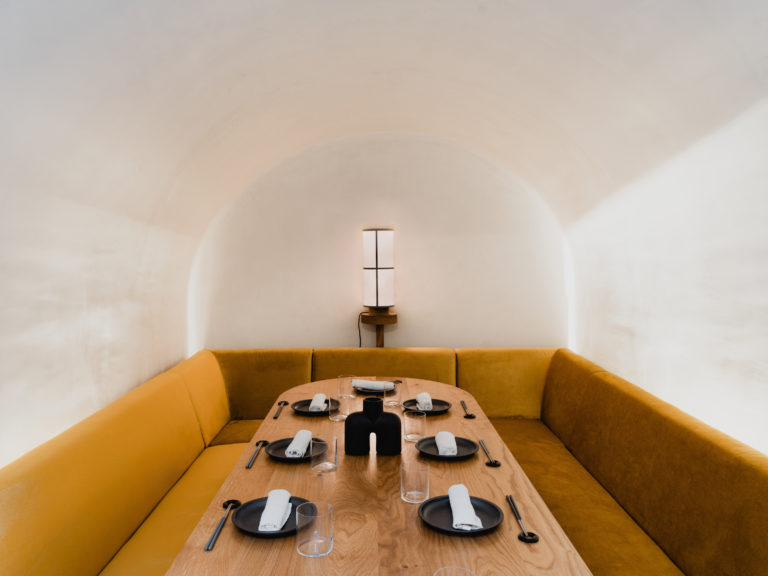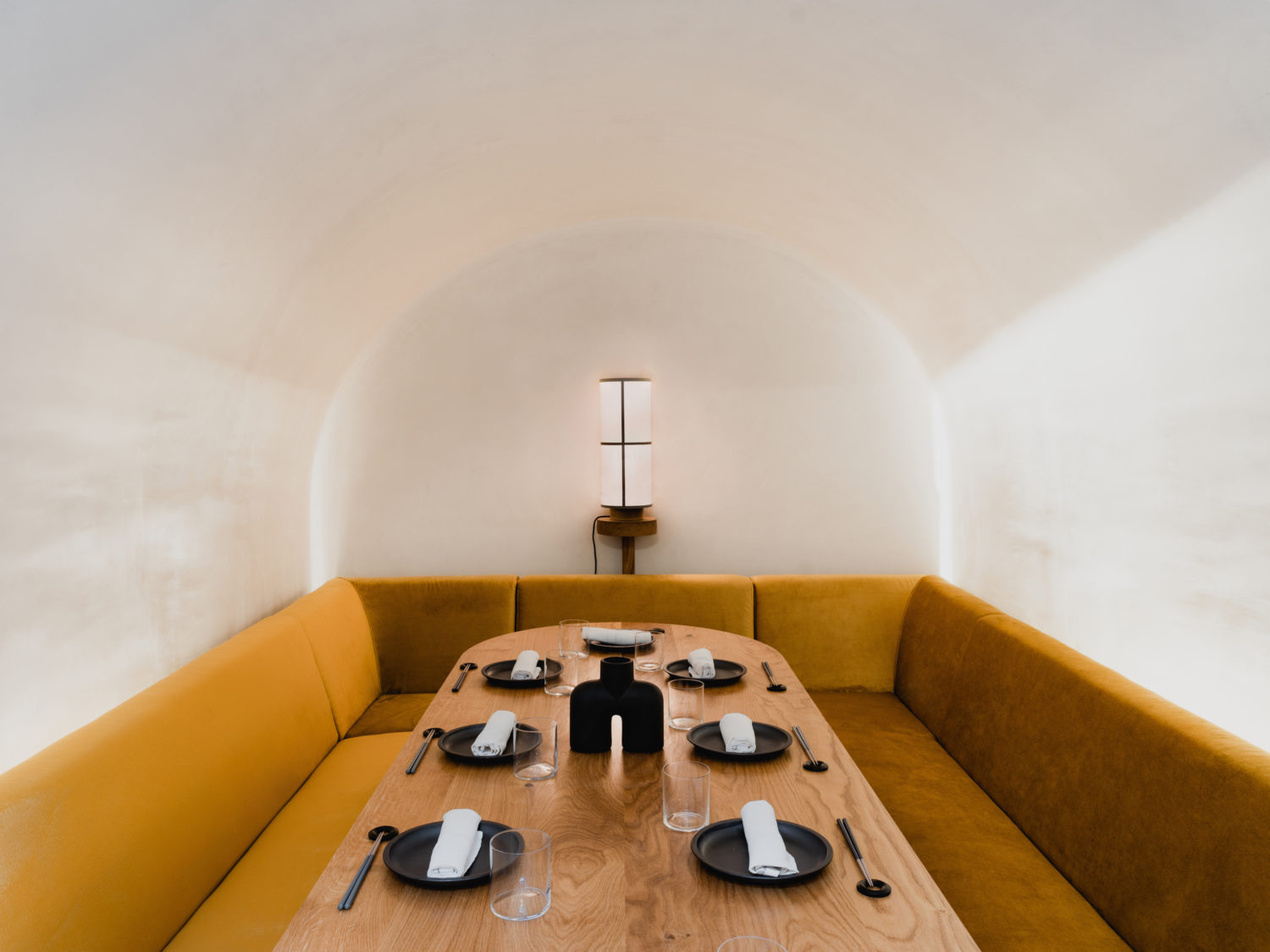 A new restaurant has opened its doors this season and it is the place to be. Sachi is a Japanese restaurant that champions both Nordic and Japanese creativity.
Recently opened in Belgravia, Sachi is part of Pantechnicon, a breathtakingly beautiful, tall, shining architecture located in the gorgeous neighbourhood between Belgravia and Knightsbridge. Pantechnicon is the stunning local nordic & Japanese village in the heart of London, where guests can dine, shop and explore.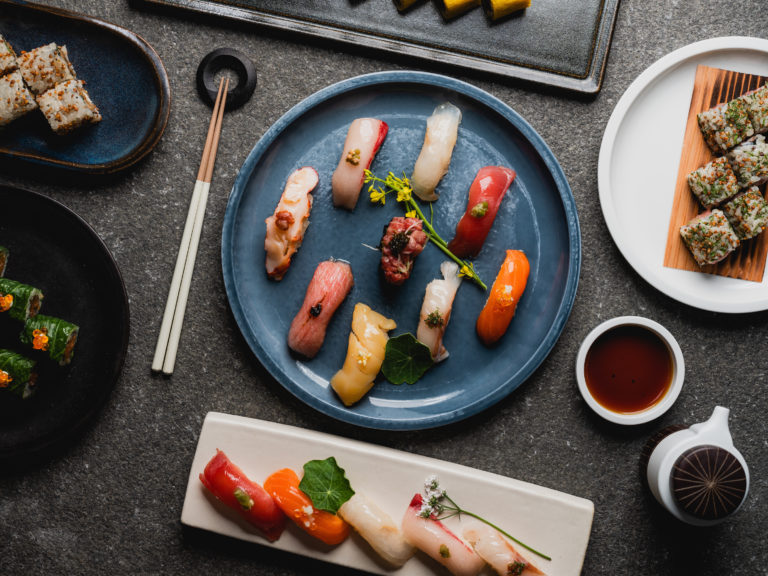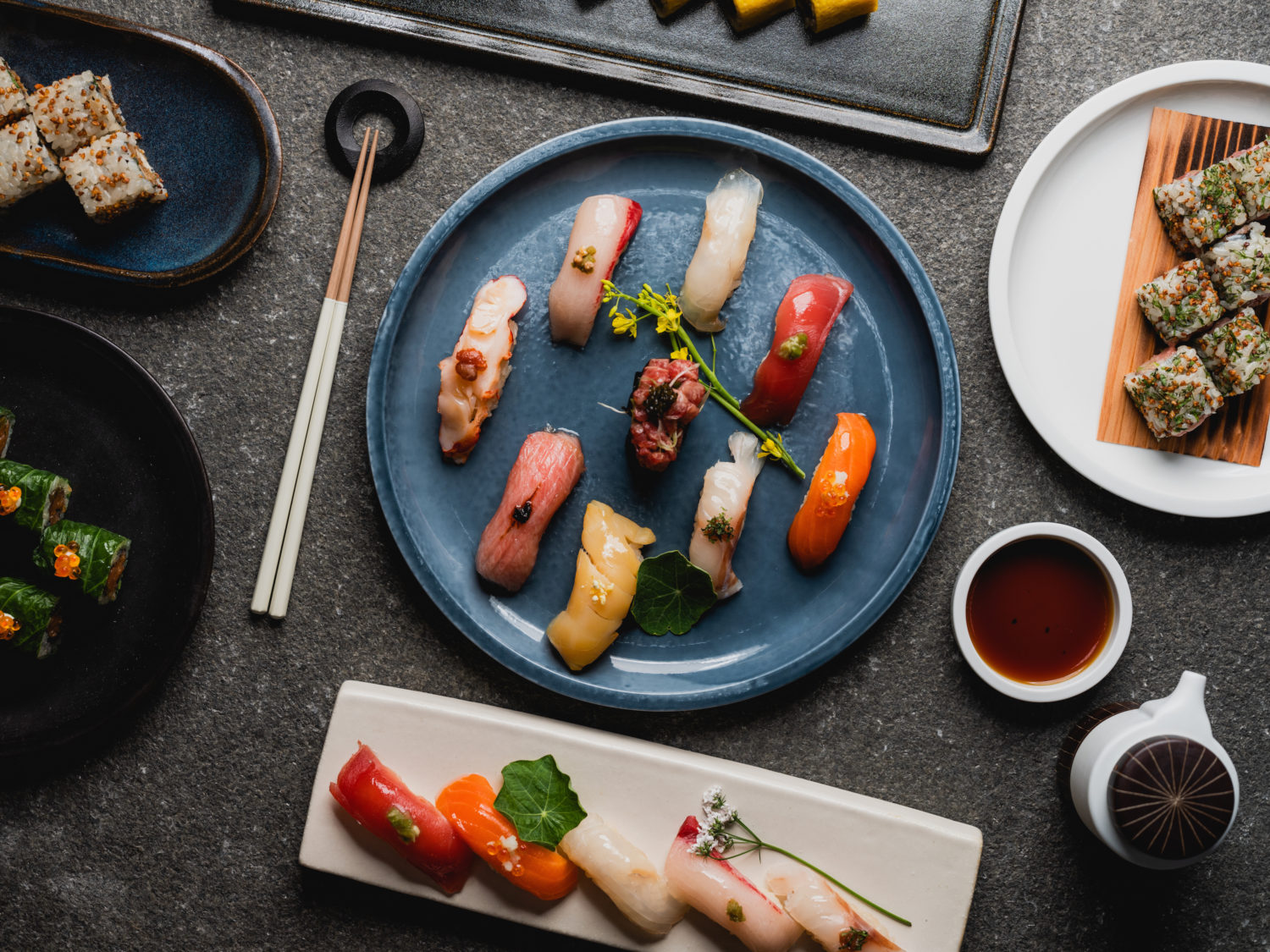 Home to Japanese whisky & sake bottle shop Sakaya and Edit, two sophisticated concept and design store offering inspiration and high end home ware, the U.K's first Cafe Kitsuné, a roof garden bar and a nordic bar and restaurant.
Sachi certainly feels at home next to these elegant establishments, the restaurant itself bringing a delightful additional dining option to the village Pantechnicon.
Barry Hirst, co-founder and Director of Pantechnicon:
"My vision for Sachi is to be an unexpected discovery in the heart of London. A place to meet, eat and celebrate life that's completely inclusive. I wanted to create a space of comfort and calm whilst maintaining energy and intrigue. The design reflects the culinary offering, with spaces that are honest, authentic and approachable, which celebrate the materials and craftsmanship that brings them together."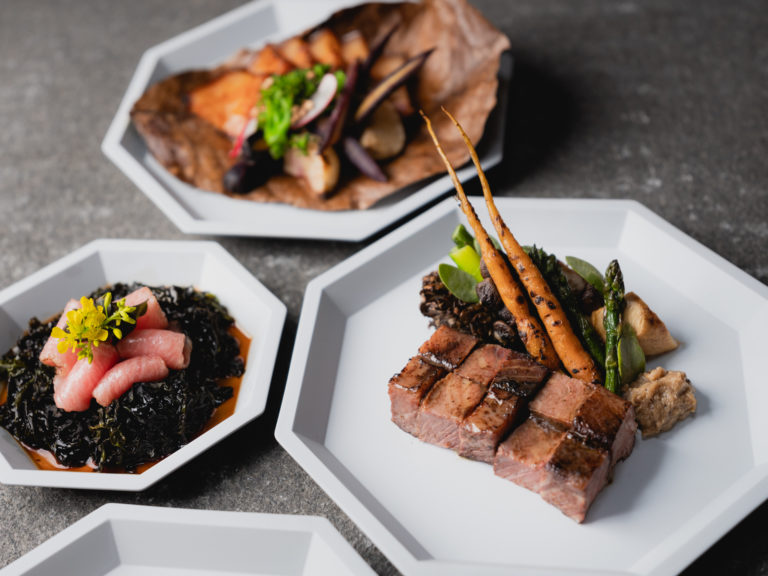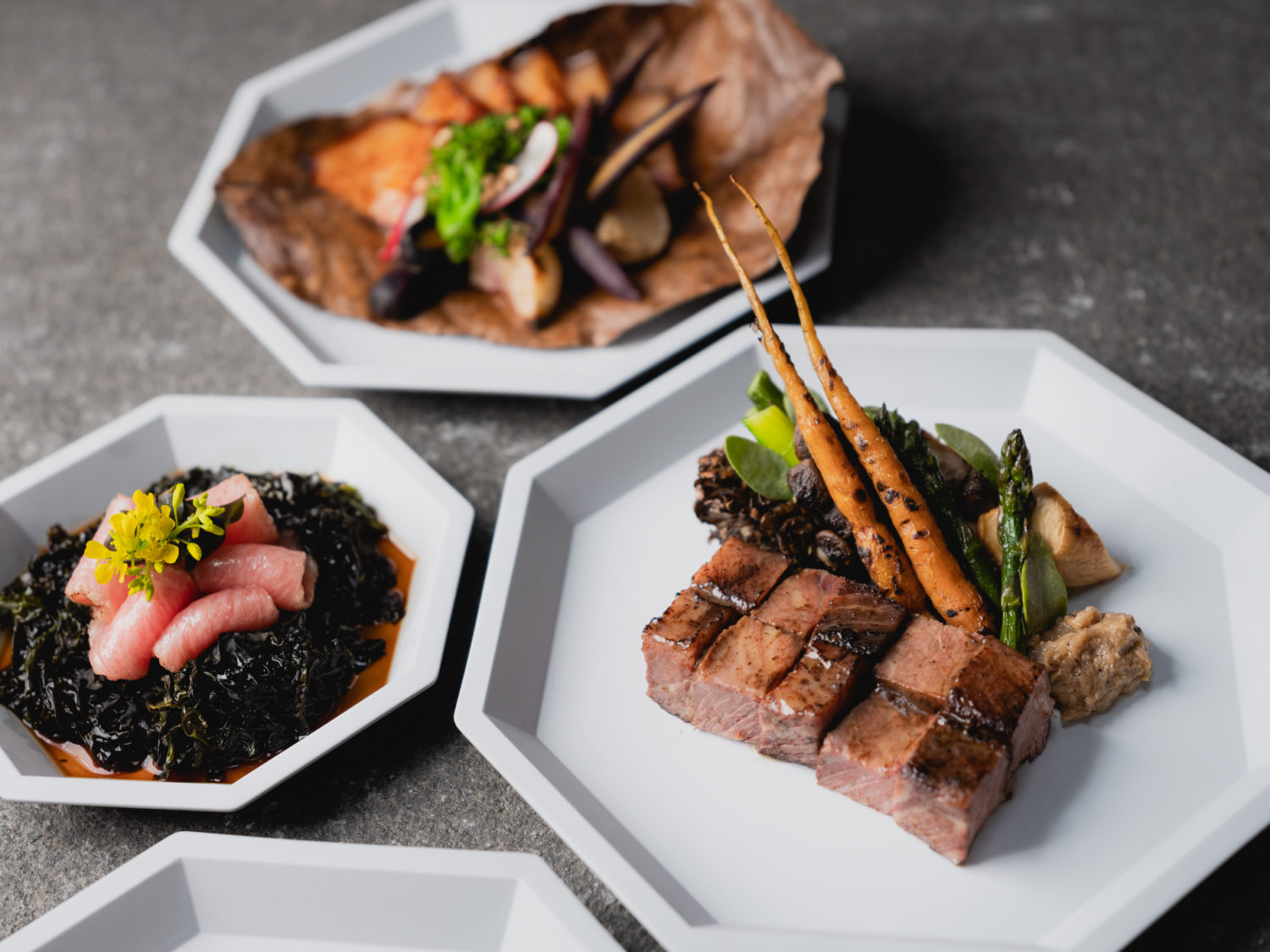 The food is inspired by regional Japanese cooking but has the occasional nordic twist such as the nordic flavours of organically reared trout.
Options on the menu include Cornish line caught fish and a sushi counter with Scottish handpicked shellfish expertly prepared by the Sachi chefs. The meat offered is British with special care to serve heritage breeds whilst the sushi counter offers sashimi, nigiri or sushi maki and even has a showstopping vegan nigiri.
Stand out dishes include Hotate no Chōri, scallops, artichoke and the fantastic yuzu with fermented grains.
The menu itself is crafted by Head Chef Collin Hudston (Dinings, Roka) and Pantechnicons Executive Chef Chris Golding (Nobu, Zuma, Dinings). The general manager Lorenzo Cannavina has lived in Japan for many years. Working with Lorenzo, these acclaimed chefs have created a contemporary and charming take on local delicacies of Hokkaido, Osaka and Fukuoka.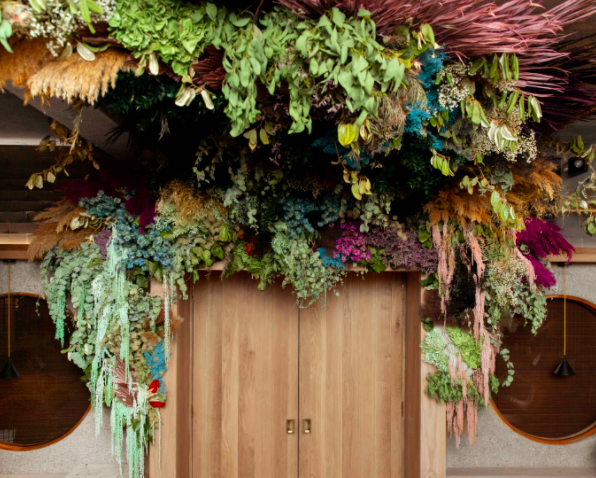 The interior of the restaurant is as charming as it is sophisticated. An open laid out dining room with a Japanese garden and an evening bar/lounge area takes inspiration from Japanese speakeasies.
Whilst enjoying the food it is equally as delightful to gaze upon the walls that are adorned with original work by famous Tokyo based artist Ryo Matsuoka. The works were specially commissioned for the restaurant and include a striking abstract expressionism piece that entrances viewers in it's 6 meter glory.
Matsuoka said: "I drew the large sushi counter artwork while thinking about the beauty that will be born in that space. My smaller works were drawn like a diary as I hope that people will create their own stories while spending time enjoying the food and drink."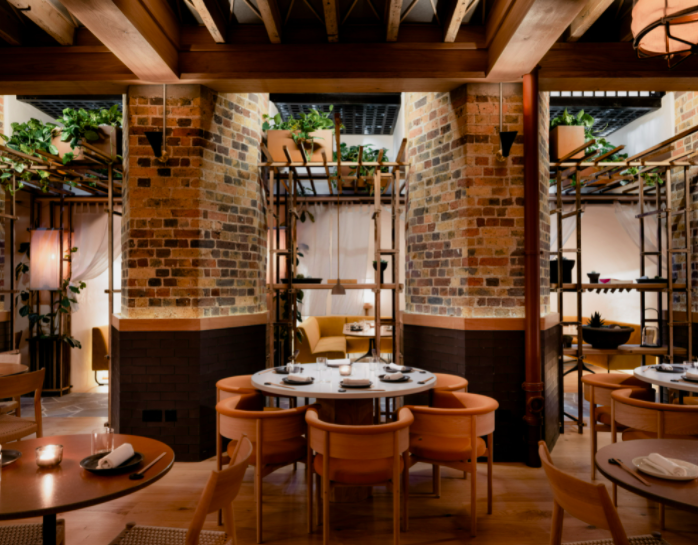 As Pantechnicon is the home to both Nordic and Japanese creativity within London and it is the moment this season. To mark the opening of Sachi within Pantechnicon a specially commissioned installation of plants and flowers by creative director Satoshi Kawamoto has been unveiled to welcome guests at the entrance of the restaurant. As Satoshi's first collaboration in the UK, he has used a combination of real plants, dried foliage, local plants and artificial plants to create a beautiful piece.
Satoshi said: "As the installation is for a Japanese restaurant, I found it fitting to draw inspiration from traditional patterns found on kimonos, particular those that use clouds. These cloud patterns symbolise the admiration for nature, along with representing notions of hope, change, impermanence and proximity to Gods."
To eat at Sachi, it is not only a fabulous dining experience, but it is to celebrate Japanese food, culture and craft.
Sachi at Pantechnicon
19 Motcomb St, London SW1X 8LB