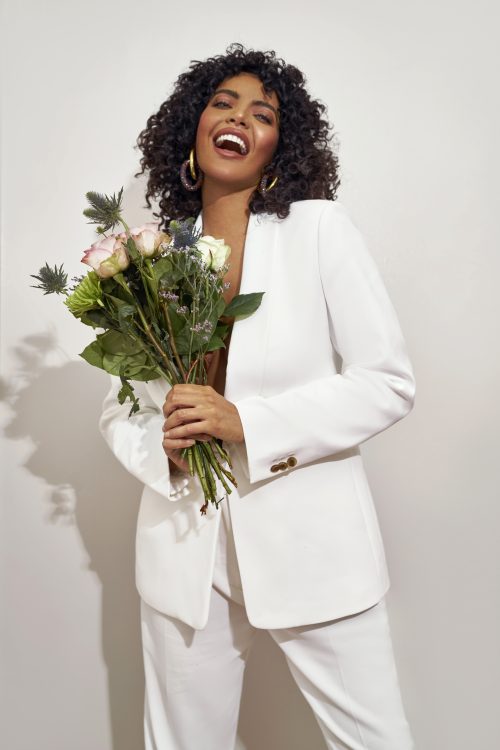 Born and raised in South West London, Saffi Karina moved to New York three years ago after signing with the prestigious agency, IMG Worldwide, as a curve model. Since then, Saffi's career has taken off, walking in New York Fashion Week, appearing in campaigns for Levi's, H&M and Christian Siriano, and shooting editorials for ELLE Magazine and Vogue. Having struggled with depression and anxiety in the past, Saffi is now an active mental health activist and ambassador for the charity, AFSP (America Society for Suicide Prevention), she can be found taking part in their Out of the Darkness Community Walks and has previously helped to raise $300,000.
Love
Being able to love yourself unconditionally is the key to loving others wholeheartedly, in both friendships and partnerships.
Money
Life has taught me never to get complacent when it comes to finances no matter how much you're earning.
Trust
Is something to be earned. My intuition has certainly strengthened with age – trust your gut instinct!
Success
Is a personal journey, to be measured only by your personal happiness and not in comparison to what others are doing and achieving. Learn to be kind and patient with yourself – whatever your end goal is you'll get there with faith and perseverance.
Fear
Fear is an illusion and a liar! I remind myself every day that I am strong, capable, and limitless. This affirmation allows me to transform fear into determination.
Friends
Are my support system. I consider my close friends to be family and have been blessed to form wonderful friendships all over the world.
Sex
Gets better with age and experience! It's also the best form of exercise.
Myself
I determine my happiness no matter what situations come my way. I'm constantly evolving and learning, growing more in love with who I'm becoming in the process. It took me a while to get here, but I have no regrets. Every experience has helped shaped who I am today. I'm excited for all that's yet to come.
Society
Society is becoming more conscious and socially responsible. With endless technology and social media at our fingertips, we've become more aware of the positive impact we can make through getting our voices heard. Amidst millennial materialism, I feel there is an equal desire for purpose and mission amongst today's generation.
Loyalty
Is everything. It is also rare – so cherish those whose loyalty and company you value.
Freedom
Freedom is both a privilege and a luxury that not everyone is granted. I'm truly thankful to have a career and a lifestyle that allows me to travel the world and immerse myself in new cultures. Freedom is also the ability to not be constrained by other people's views and expectations, as well as, expressing yourself creatively.

@saffi_karina
@afspnational