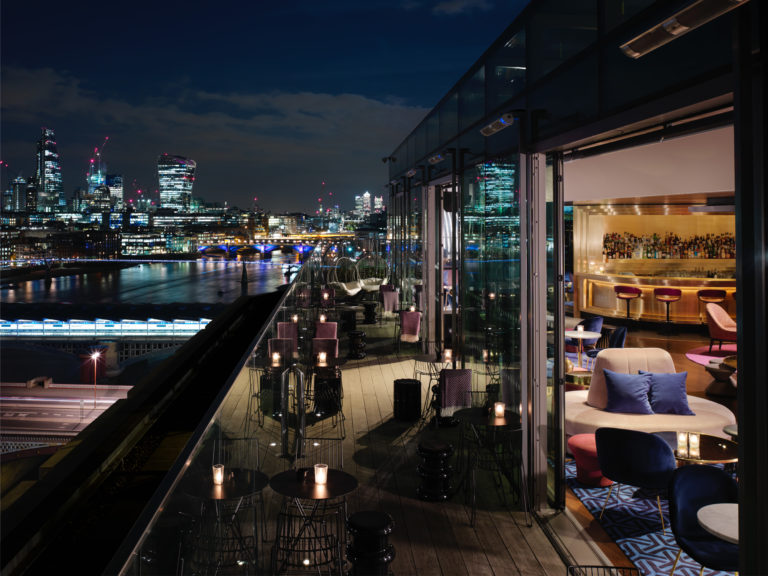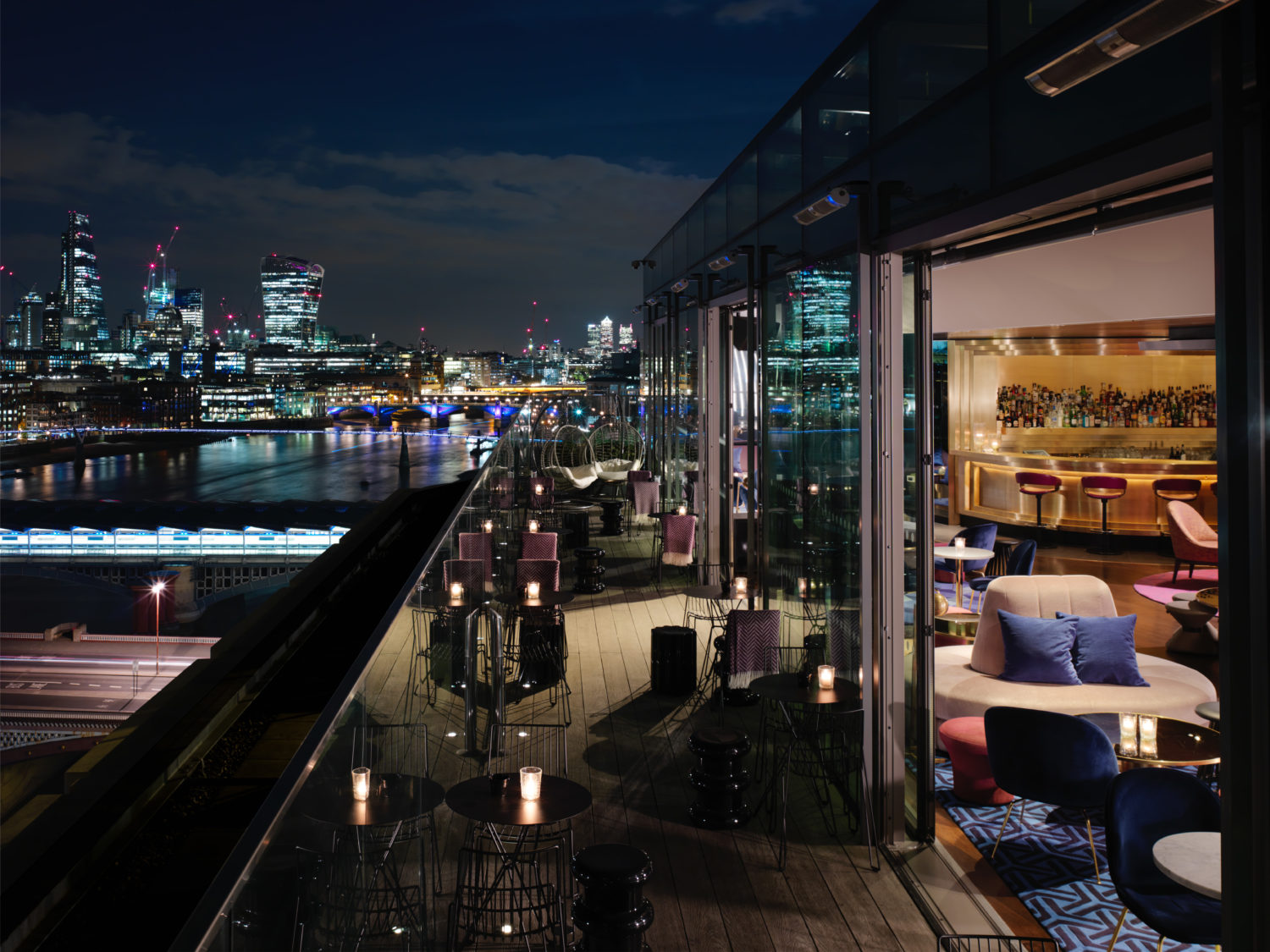 Sea Containers, London Southbank hotel has an iconic place on the London skyline. Visible from across the Thames, the Sea Containers restaurant and hotel is a glamorous and remarkable site. With 2 terraces, luxury rooms and award winning fresh sea food this hotel is the destination.
Sea Containers is hosting exciting collaboration events this summer with luxury alcohol brands. Head to this Southbank hotspot for a Surrealism inspired terrace with delectable Laurent Perrier champagne. If you're a rooftop lover, hop over to the 12th floor for a collaboration with Grey Goose in their breathtaking rooftop bar 12th Knot.
Designed in a spirit reminiscent of 1920s transatlantic liners, Sea Containers rooms feature bespoke furniture and marble en suites. The rooms are relaxing, comfortable and remain highly sophisticated.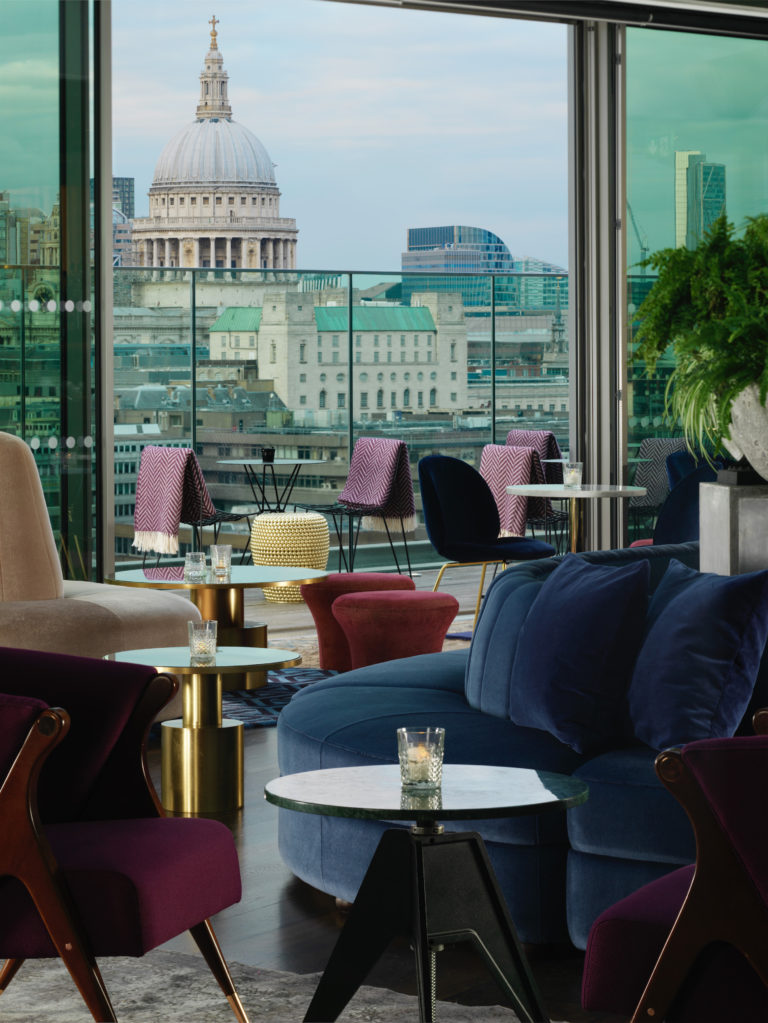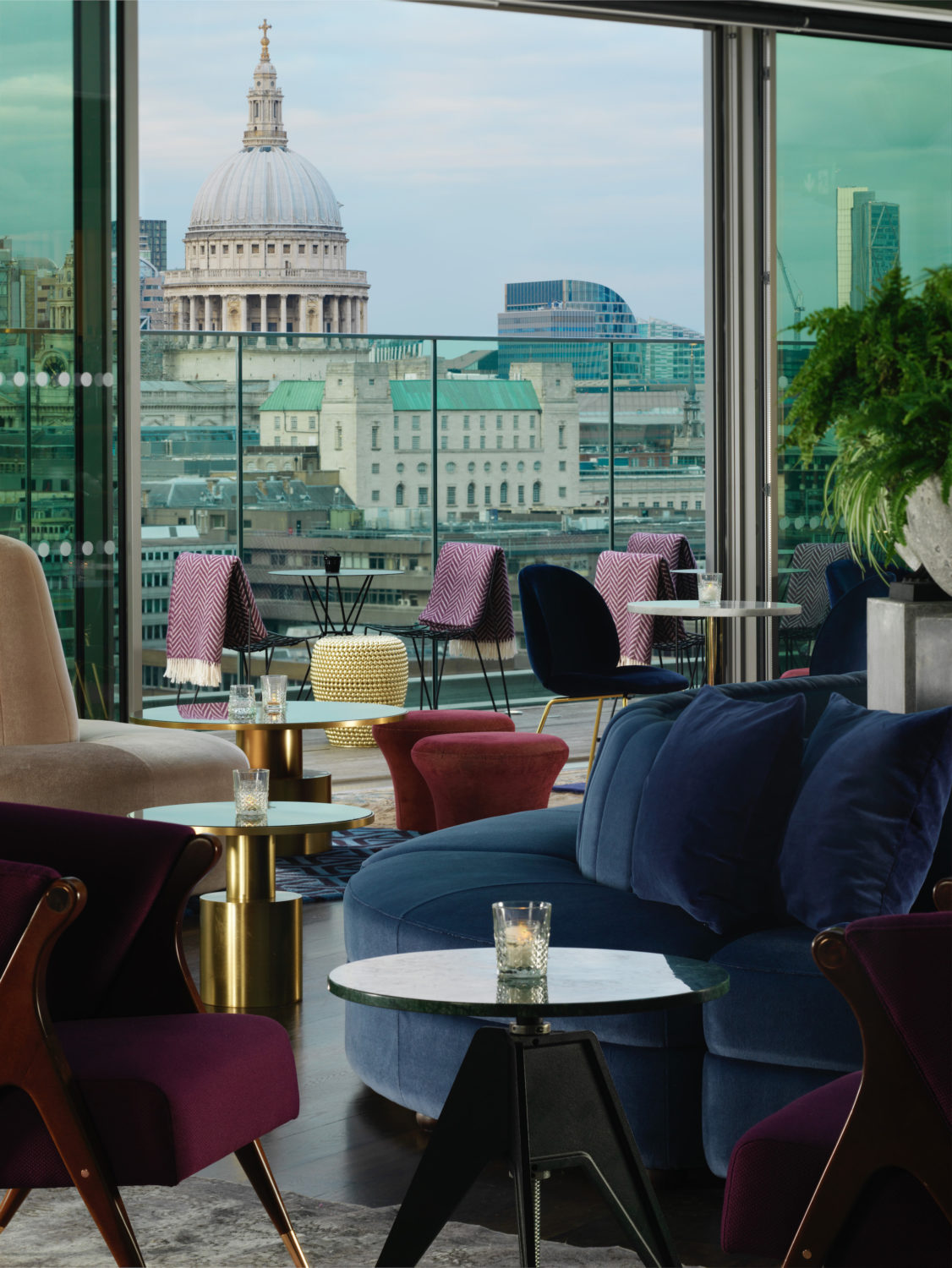 Whilst the hotel offers luxury riverview suites and rooms perfectly located to explore London. Sea Containers restaurant boasts an all day dining experience on the River Thames serving beautiful food with a stunning view.
Enjoy a high quality selection of oysters with a partner or catch up with friends over an exquisite range of small plates.
Try small plates such as Crab on Toast, Jerk Pork Croquettes and Clay Oven Roasted Mackerel. Pair these with one of the 4 flavourful salads to choose from, for a great lunch time on the Thames with company.
For those looking for a main, the Halibut is a delightfully light fish, served as a large plate for a fulfilling dinner experience. There are many expertly refined vegetarian options as well including Grilled Sweetheart Cabbage, Grilled Cauliflower and Mafalde.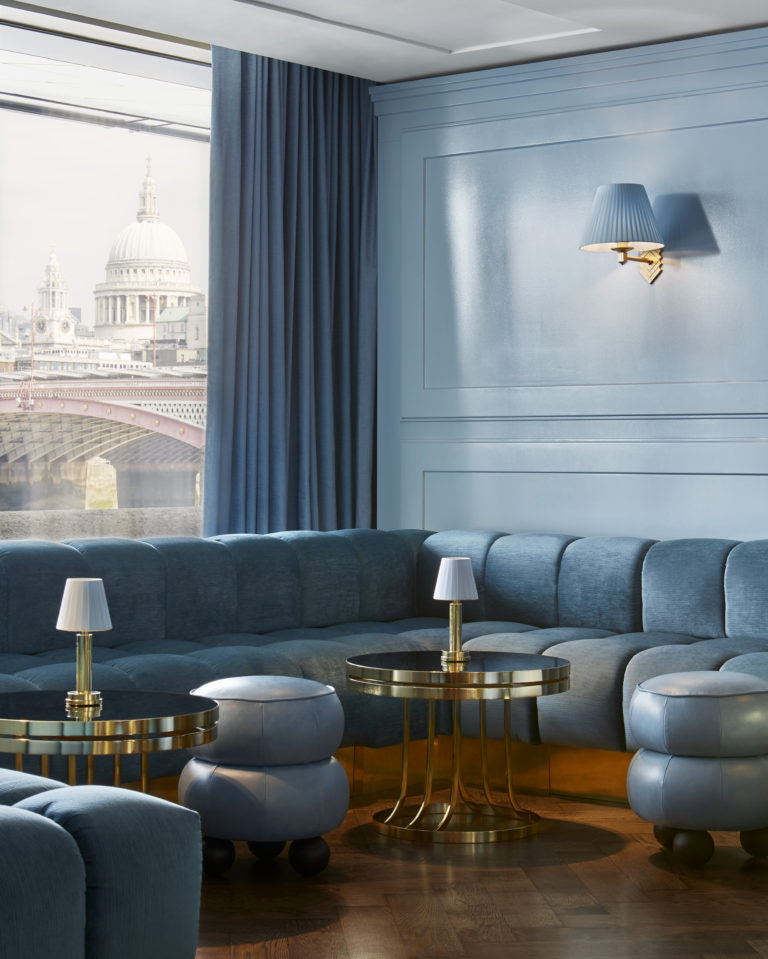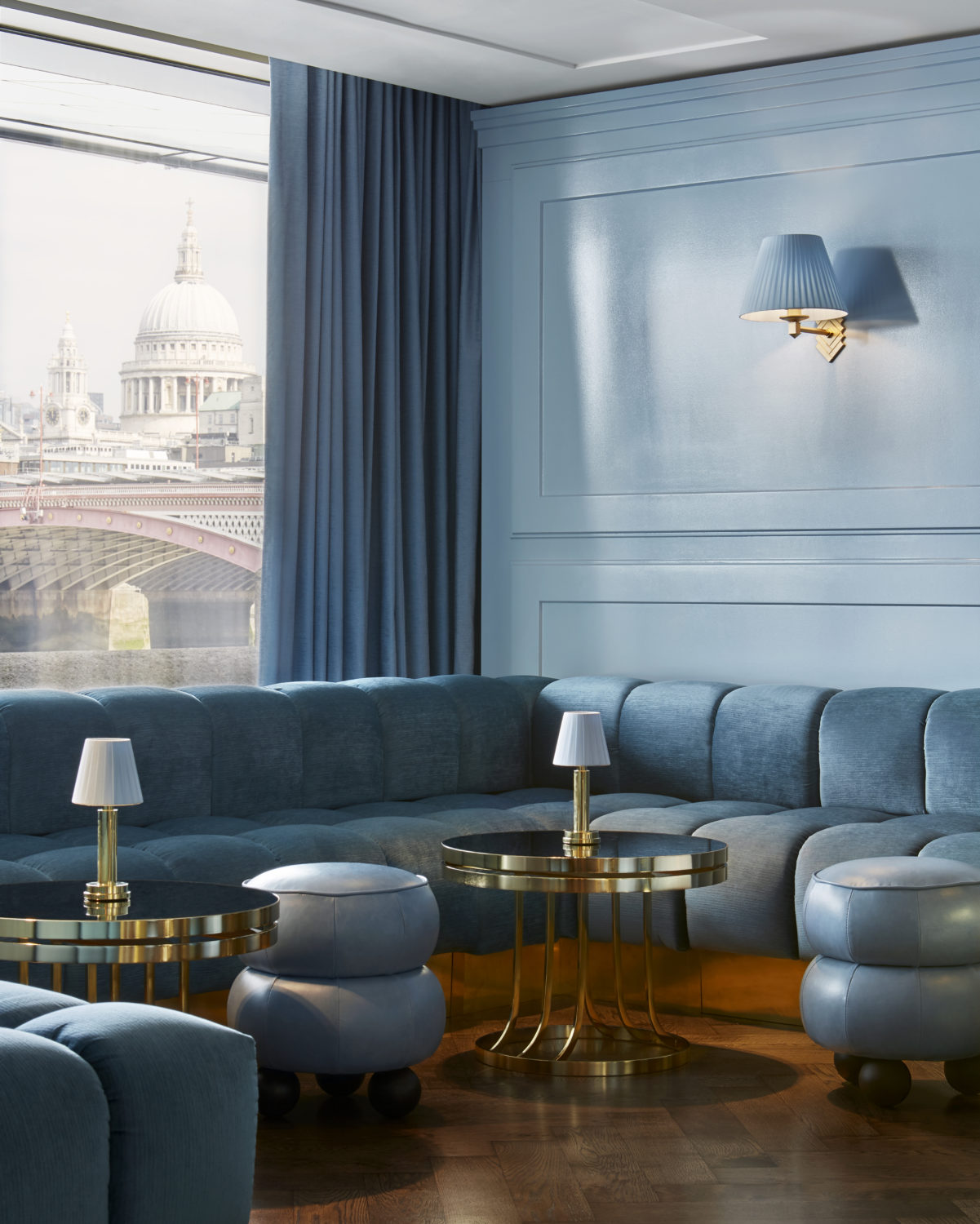 The drinks include an exciting menu of inspired cocktails such as the Southbank Sunset and the SeaCo Gimlet. The gimlet lovingly made from Bombay sapphire, prosecco, fresh mint and cucumber. The perfect tipple to relax with in front of the skyline.
The desserts are equally as awe inspiring as the view. Dive headfirst into a Macaron Ice Cream Sandwich, wonderfully complimented by raspberry ripple ice cream. Or share a gooey and hot Chocolate Brownie, topped with rich creamy ice cream and chocolate sauce.
Looking to enjoy the rest of the season in style? This summer, Sea Containers London has launched a surrealism-inspired summer terrace in partnership with Laurent-Perrier.
Inspired by surrealist art, this summer long event coincides with the 'Surrealism Beyond Borders' Tate Modern exhibition. Guests can expect a variety of pieces to reflect the movement. Enjoy a delightful glass of world class champagne by Laurent-Perrier whilst enjoying these special moments in life staring at the views of London. Sipping Champagne and gazing at the city views of St Paul's, the sky scrapers and the famous Thames has never made it taste so good.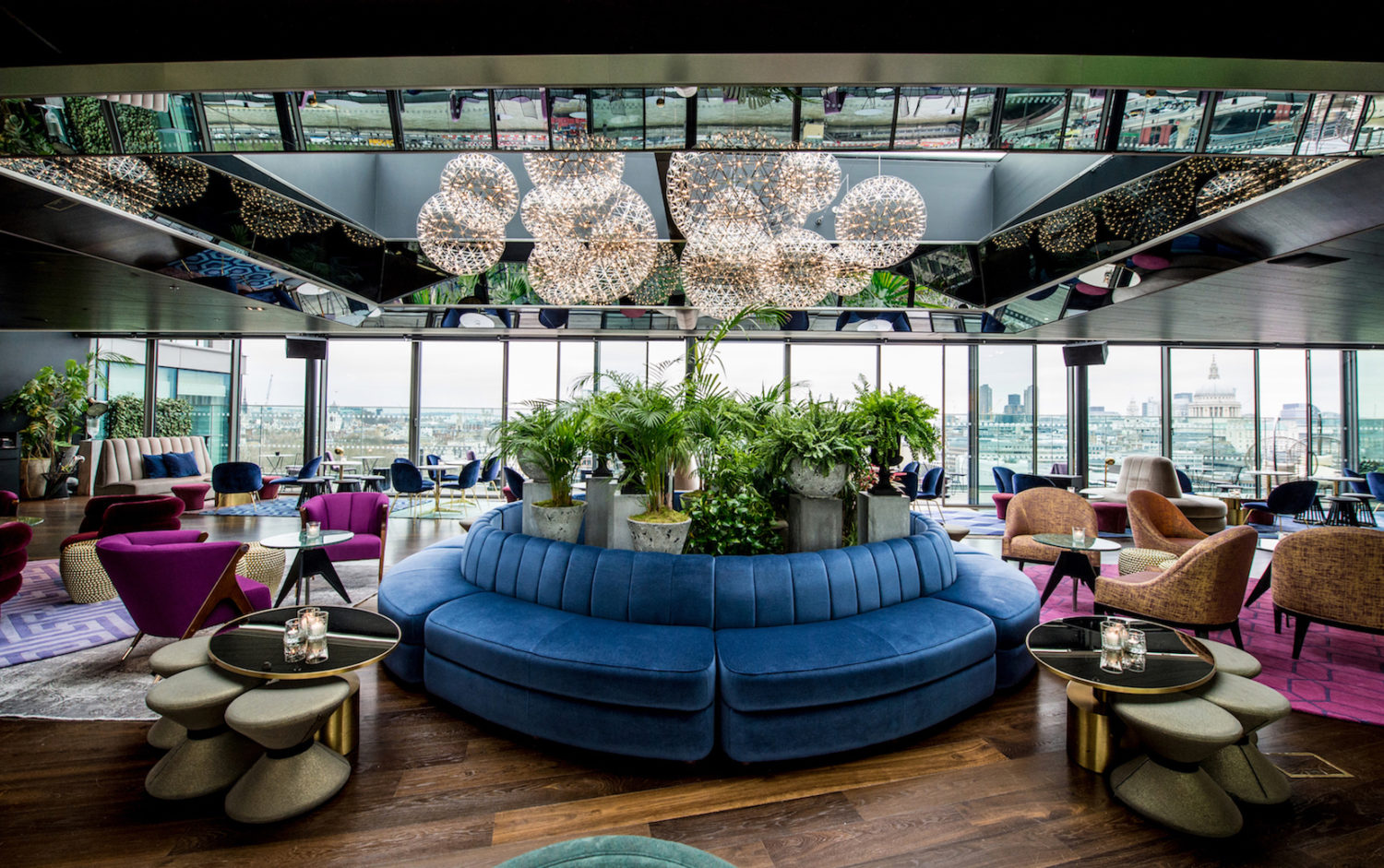 In addition to this wonderful terrace, 12th Knot rooftop bar is celebrating the mild seasons in collaboration with Grey Goose Essences. Inspired by the English countryside, the rooftop brings nature into the heart of London. Boasting bay trees, fragrant rosemary bushes and greenery, this bar is refreshing and beautiful against the breathtaking backdrop London.
Serving a bespoke menu of cocktails, Grey Goose Essences flavours bring watermelon & basil for a delightful tipple. Refresh the pallet with strawberry & lemongrass and ooze sophistication with white peach and rosemary. Enjoy these flavourful combinations with an urban picnic serving delicious lobster rolls, cilantro prawns and BBQ jackfruit sliders.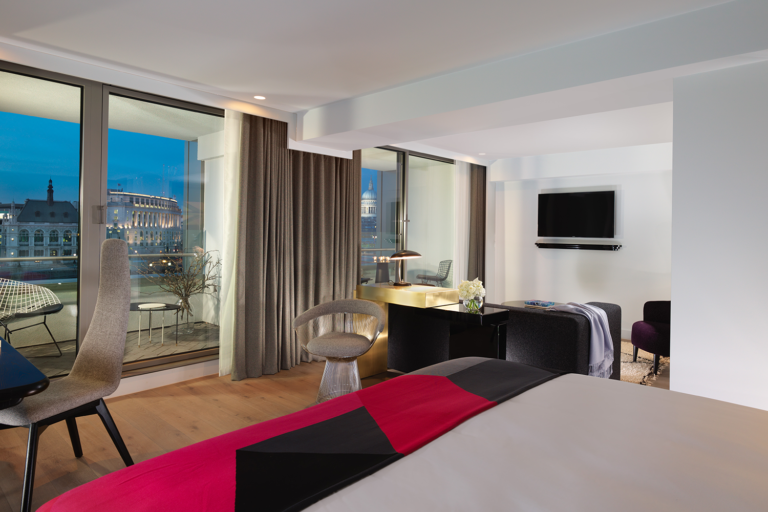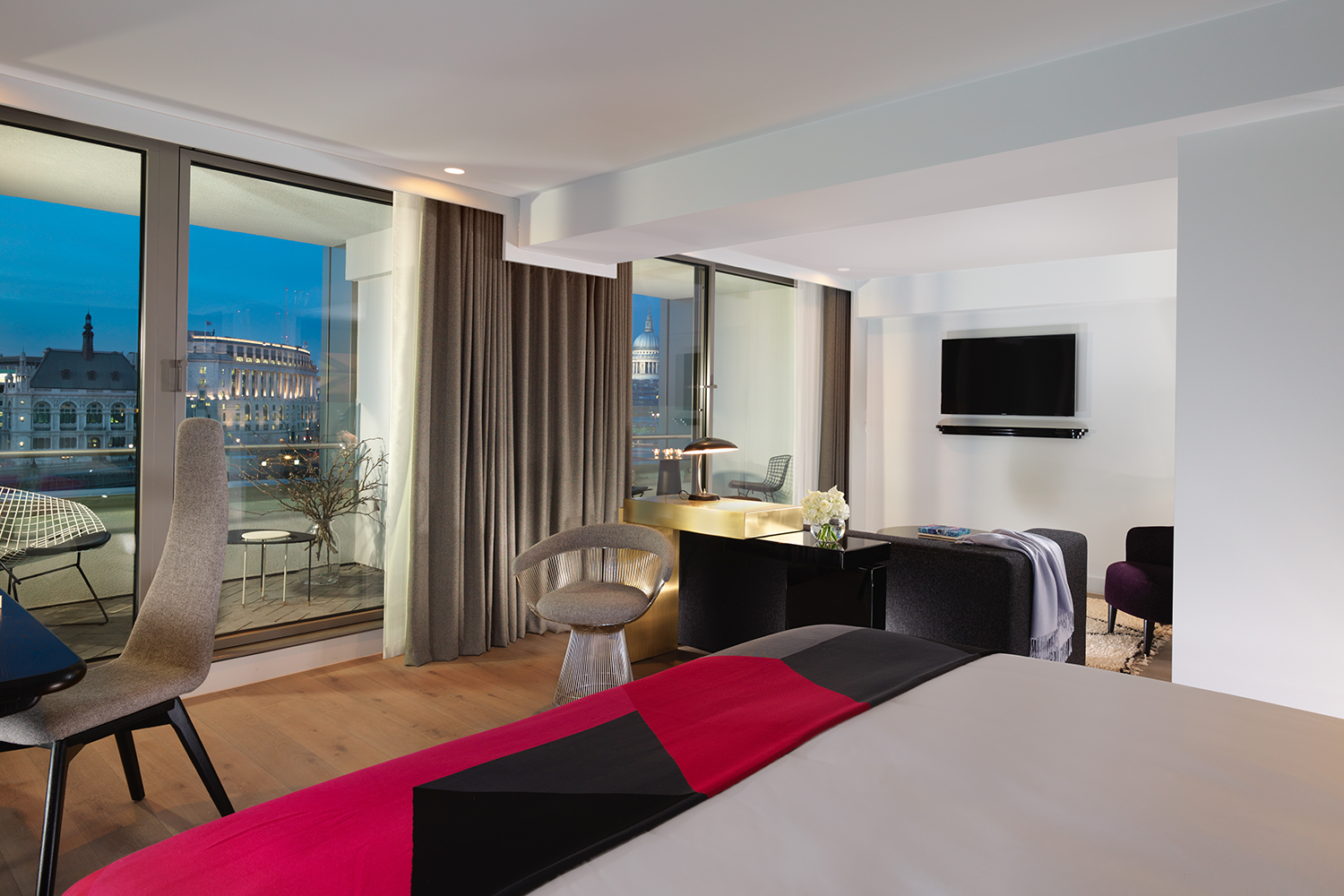 For the Laurent-Perrier Surrealistic summer terrace event: seacontainerslondon.com
For 12th Knot Grey Goose Essences event: seacontainerslondon.com
20 Upper Ground South Bank London SE1 9PD