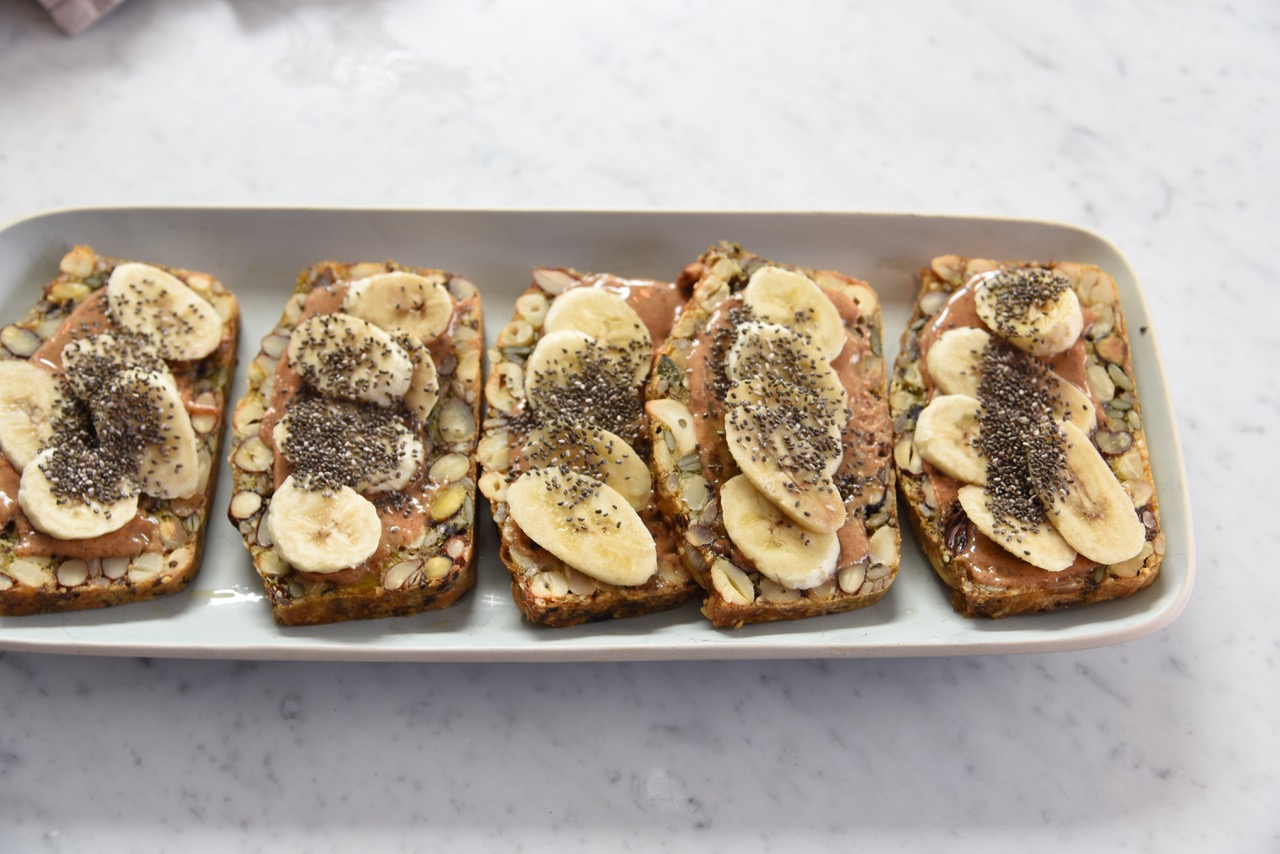 This a favourite in my household and a great way to get some protein into your diet first thing. This recipe is also great with dried cranberries, apricots or whatever you fancy adding. Top with eggs or sliced banana and almond butter or simply opt for avocado or smoked salmon as I have here. Wrap and keep in the fridge and it will last for most of the week.
Preparation Time 5 minutes
Cooking Time 55 minutes -1hour
Serves – 6-10
Ingredients
100g pumpkin seeds
100g cashews
100g almonds (left whole)
100g hazelnuts
100 grams of pistachios (left whole but de-shelled)
100 g of sesame seeds
5 organic large eggs
100ml extra virgin olive oil
1 large pinch of sea salt flakes
Topping
Almond butter
Banana
Chia seeds
Instructions
Mix all ingredients in a bowl, add to a greased loaf tin.
Cook in the oven at 160 degrees for 55 minutes to an hour. Serve while warm or cool on a cooling rack.
NOTE – Keep any nuts you use whole as if blended or ground they release fatty acids and they can taste bitter once baked.
Simply slice once cool, add a layer of almond butter followed by fresh sliced ripe banana and a small sprinkle of chia seeds.
Follow Anna Barnett on Twitter: @AnnaBarnettCook
Follow Anna Barnett on Instagram:  @AnnaBarnettCooks