Skincare expert Alexandra Soveral has been working on an exciting new facial – a prebiotic face treatment to help stabilise the skin's natural microflora. Using products from her award-winning natural and organic skincare brand, Soveral, the treatment can help calm irritation, reduce inflammation and help with skin concerns like acne, rosacea and eczema.
We jumped at the chance to try this results-driven, balancing treatment which had been added to the treatment list of Agua London – the glamorous spa situated in the basement of Sea Containers London. It's truly a tranquil oasis in the heart of London where you can unwind and forget about the crowds outside on the Southbank.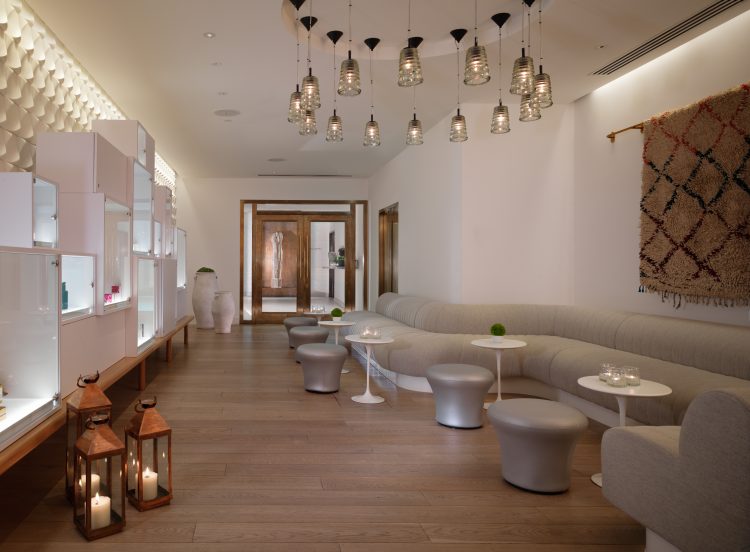 The gentle treatment has been designed to balance the skin's microbiome. Put simply our skin's good bacteria works to fight the bad bacteria. Alexandra explains that we can prepare the skin for when we go to sleep to help regenerate a new microbiome. The good bacteria thrive on oxygen, whereas bad bacteria thrive on rancid oil and dead skin cells. Throw into the mix pollution, chemicals, stress etc, and it's no wonder our skin can get angry and fight back.
Alexandra believes that less is more and advises always using non-abrasive products. That's why every ingredient in every product used in the treatment is gentle and soothing. Such as the natural, locally sourced honey exfoliator with mandarin and vitamin E with its anti-inflammatory properties. Each stage of the incredibly relaxing facial has a purpose to feed the new, fresh cultures in our skin, as well as lift, firm, drain toxins and hydrate.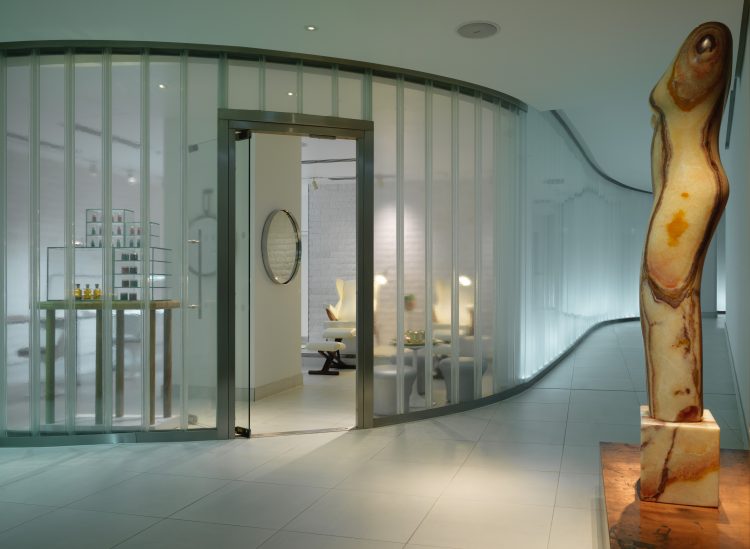 With a heated pillow and bed, it's hard not to drift into a light sleep as the therapist begins a gentle double-cleanse. A rosewater mist is used to rebalance the PH of the skin and hydrate. It smells like summer and feels so refreshing.
Next for the soothing honey exfoliator which is tapped onto the face and removed with a warm cloth. It feels far more gentle than the rough exfoliators I've tried in the past.
A mask with spirulina and orange blossom is used to give prebiotics which also help feed the good bacteria in the skin. While this works it's magic, I thoroughly enjoy a heavenly neck and shoulder massage which leaves me sinking deeper into the bed.
After the mask is removed, a Skin Balance dry oil is massaged into the skin using techniques to help with lymphatic drainage, releasing toxins. It's incredibly therapeutic as well as helping the skin to look less puffy.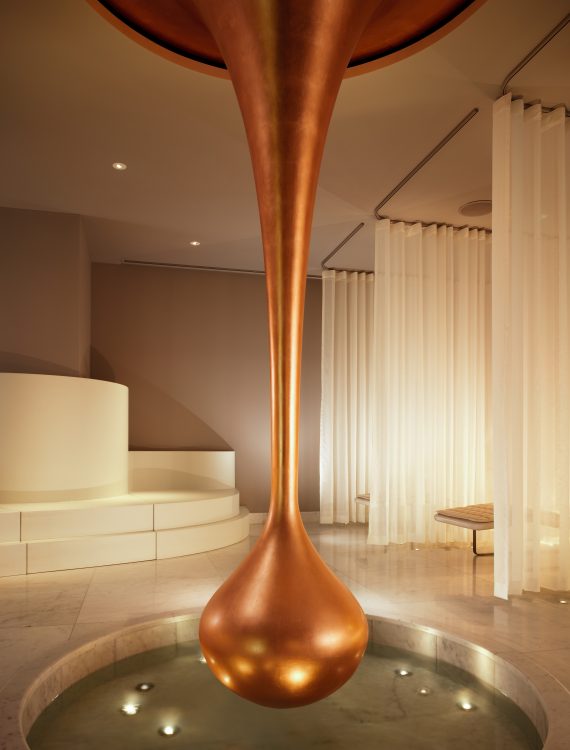 Finally, a creamy moisturiser with calming chamomile is applied to set me up for the rest of the day. There's absolutely no down-time and this is one of the most relaxing facial treatments I've ever had the pleasure of experiencing. The face, neck and shoulder massages left me totally zen and I feel like my skin has had a detox – fed of goodies from the wonderful Soveral products, it's visibly glowing for days.
Soveral Prebiotic Face Treatment
At Aqua Spa London
20 Upper Ground, South Bank
SE1 9PD
alexandrasoveral.co.uk
seacontainerslondon.com/unwind/agua-london/
020 3747 1000