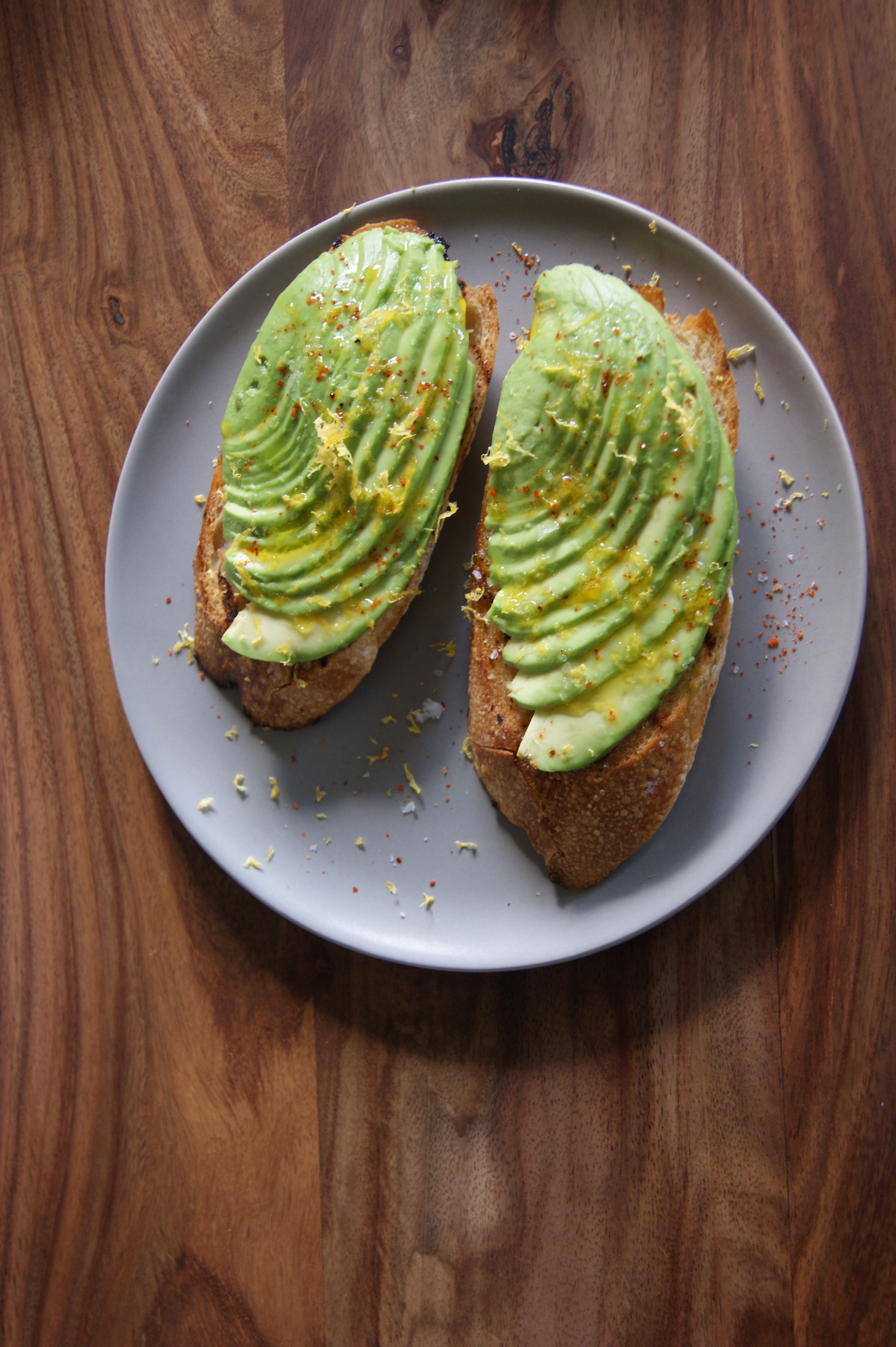 The moment I walked into Stir Market, I was immediately transported back to childhood summers roaming the provincial markets on the French Riviera. The smell of freshly baked bread from the Artisan Bakery filled the air with nostalgia.
Stir Market offers a truly unique dining experience. It is a 4,000-square-foot urban market hall, with a European Rotisserie and Epo Kitchen, Season Market Salad and Sandwiches, a Wine and Snack Bar with Charcuterie and Cheese, Artisan Bakery and an Espresso Bar.
It is a treasure trove of edible luxuries. However, with so much under one roof, you would imagine it to be crowded but quite the opposite is true. The décor is completely minimalistic, the walls are painted white and simple lamps hang from the exposed pipes in the ceiling. This is intentional, as it allows the products on offer to take centre stage.
There were gunmetal grey vases overflowing with freshly cut flowers in a rainbow of colours and a display of jewel-coloured homemade jams. Whole bronzed chickens sat waiting to be sliced and a vast selection of cured meats and cheeses were displayed behind glass. There was an extensive wine and craft beer bar; all of the bottles were lined up perfectly like soldiers, their labels unanimously facing outwards.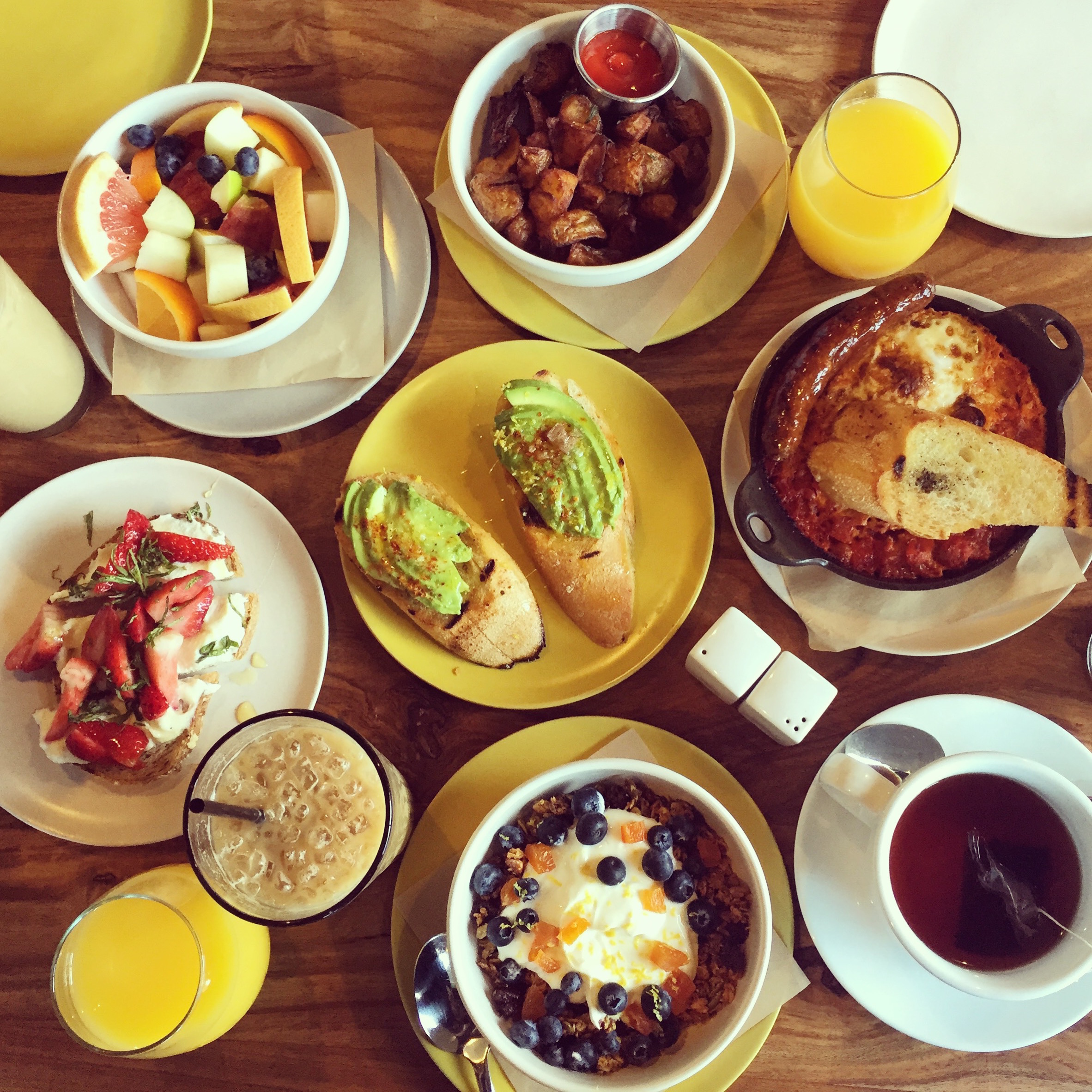 On this particular morning, I was lucky enough to be dining with Bryan Libit, Stir Market's co-founder and designer. As we waited for the food to arrive, we shared anecdotes about our European travels. Bryan revealed that although he now lived in Downtown L.A, he had lived in Italy in the past. His business partner Mimi also lived in Monaco, which explained the European feel of the food and the restaurant.
Brian had selected his favourite items on the menu for us to enjoy. Half a dozen plates of food arrived, there was so much that the wooden table top was completely hidden.
There was 'After School Cinnamon Toast' made from caramelised apple butter sugar on brioche bread that melted on my tongue and 'California Avocado Toast', a simple yet utterly delectable dish of cool avocados of toast, sprinkled with spicy peperoncino, citrus and sea salt.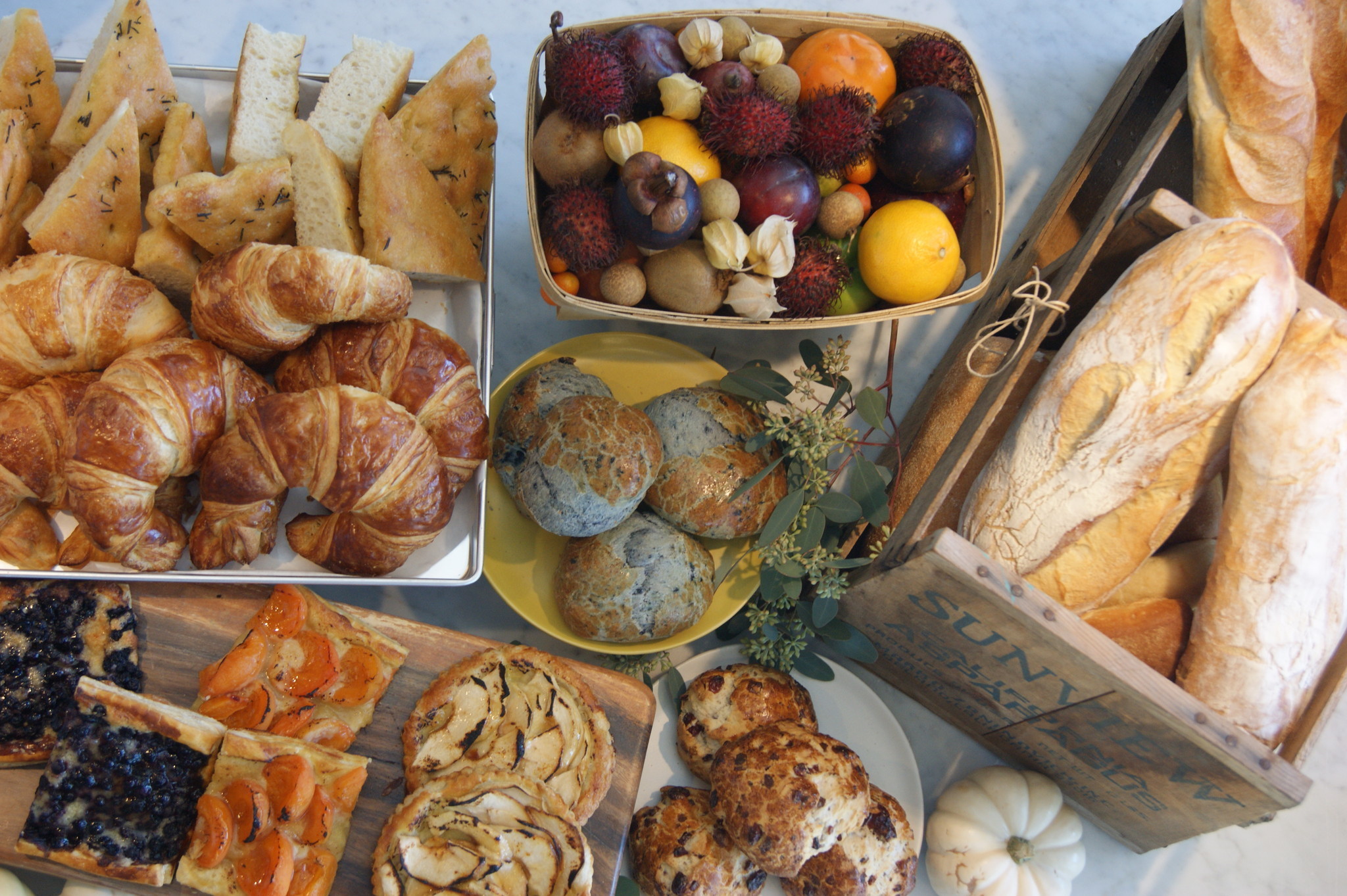 A highlight was the satisfying 'Farm Egg Sandwich BLT', which tasted of home. It was made with free-range eggs served over easy, heirloom tomato, Gruyere and aioli served on fresh grilled bread.
Another particular favourite was the 'Farrow & Kale Breakfast Bowl'. It consisted of a perfectly poached egg, shaved carrots, cool dill yoghurt and cotija cheese.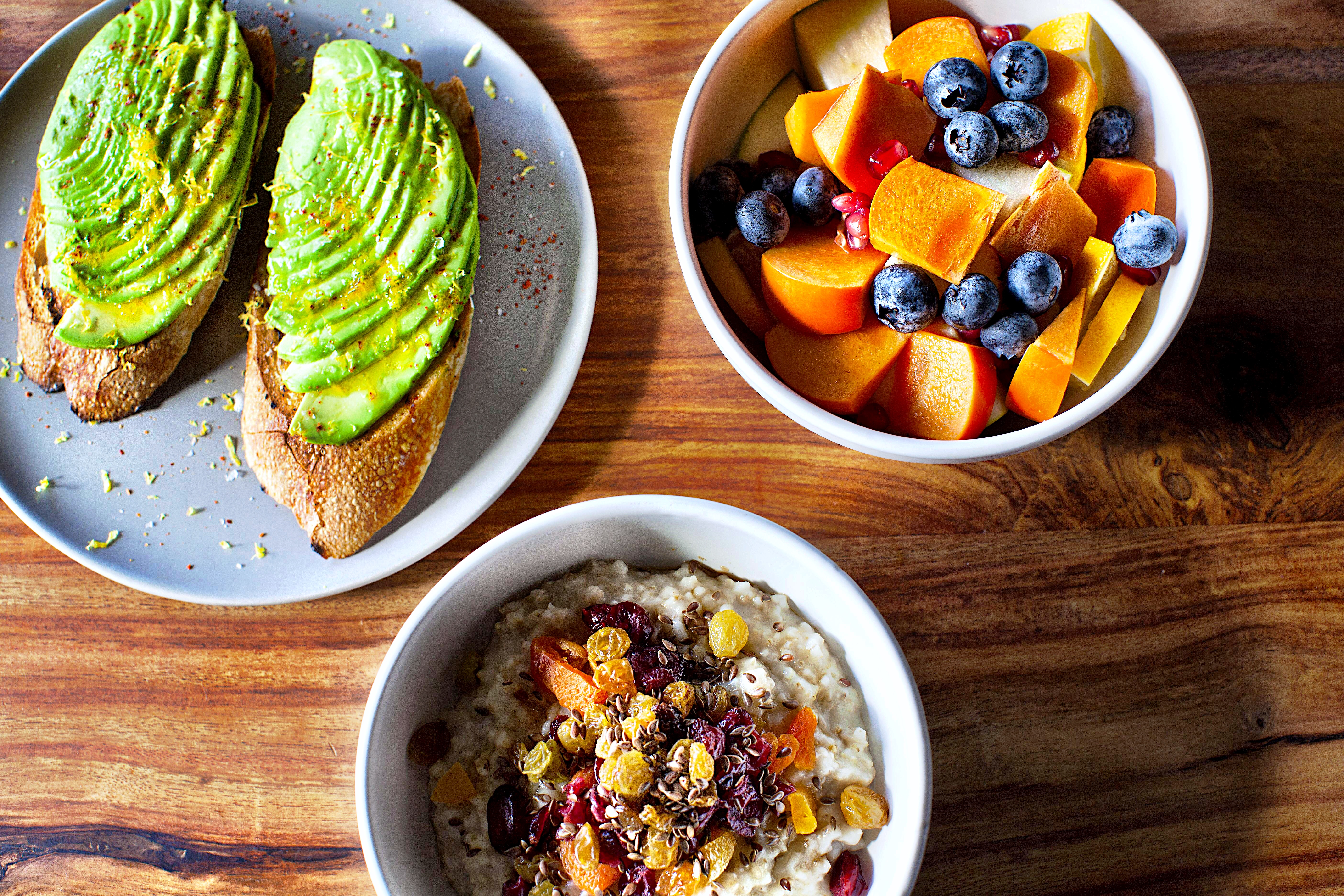 Bryan revealed that the Stir Market ethos is to avoid unnecessary waste. One of the most interesting ways that they do this is by saving vegetable scraps. Parts of vegetables such as carrot tops and strawberry leaves are often deemed inedible and tossed on the compost heap but at Stir Market they find creative ways to include them in their dishes. An example of this is Stir Market's 'Roasted Heirloom Carrots with crispy carrot tops' and 'Beet Tops with Braised Lentils and Ricotta'.
Stir Market's reputation for going above and beyond for their customers does not end here. Their wine bar offers seven taps dedicated to high quality wines that derive from local small farm producers. This is a environmentally conscious alternative to using bottles, corks and labels but also preserves freshness.
Offering wine on tap enables customers to mix and match selections without having to commit to ordering an entire bottle. Using kegged wines has a number of environmentally friendly benefits, for example installing one keg is equivalent to taking a car off the road for two years and it also reduces the carbon footprint of the same wine poured out of bottles over a 20-year period by 96%.
Stir Market offers its customers the taste of the world all under one room. From Europe to modern Californian cuisine, it offers a quietly decadent experience with all the intimacy of a neighbourhood restaurant and the love and passion of home cooked food. If you are looking for environmentally conscious yet delicious food with real heart, look no further than Stir Market.
Stir Market
7475 Beverly Boulevard, Los Angeles, CA 90036, United States