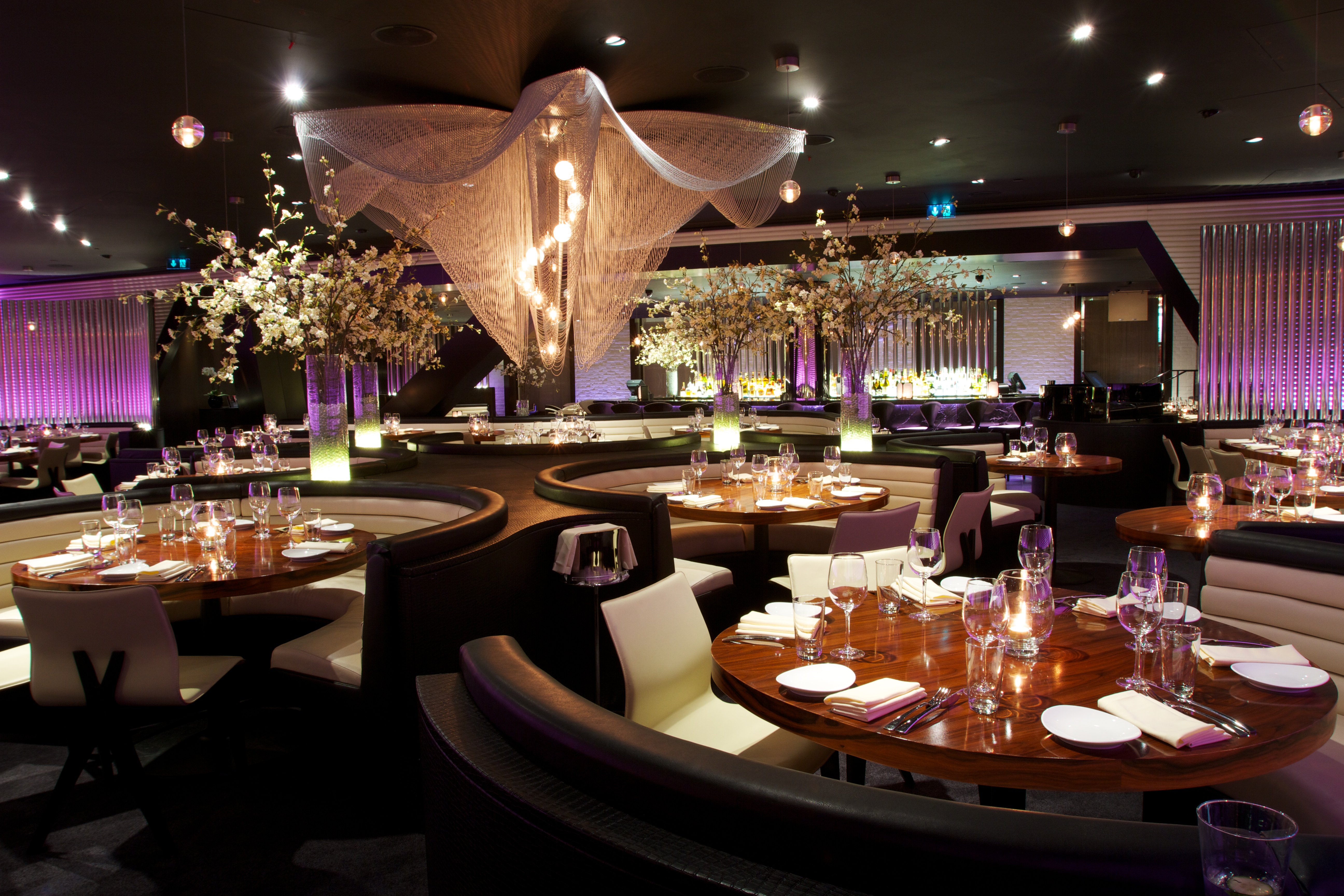 There is nothing quite like a good steak. Of course steak is featured in some form or another on almost every menu in every restaurant across London. However, few could compare to STK, located in the heart of The Strands contemporary ME hotel.
STK has garnered a reputation as one of the most provocative and seductive restaurants in the world. When I arrive it isn't hard to see why, the restaurant looks as thought it could be a nightclub. The lighting is low and romantic and the walls are decorated with deep purple light features. The vast lounge is lined with discreet white leather booths, flickering tea lights embellish the wood tables and vases overflow with fresh white orchids.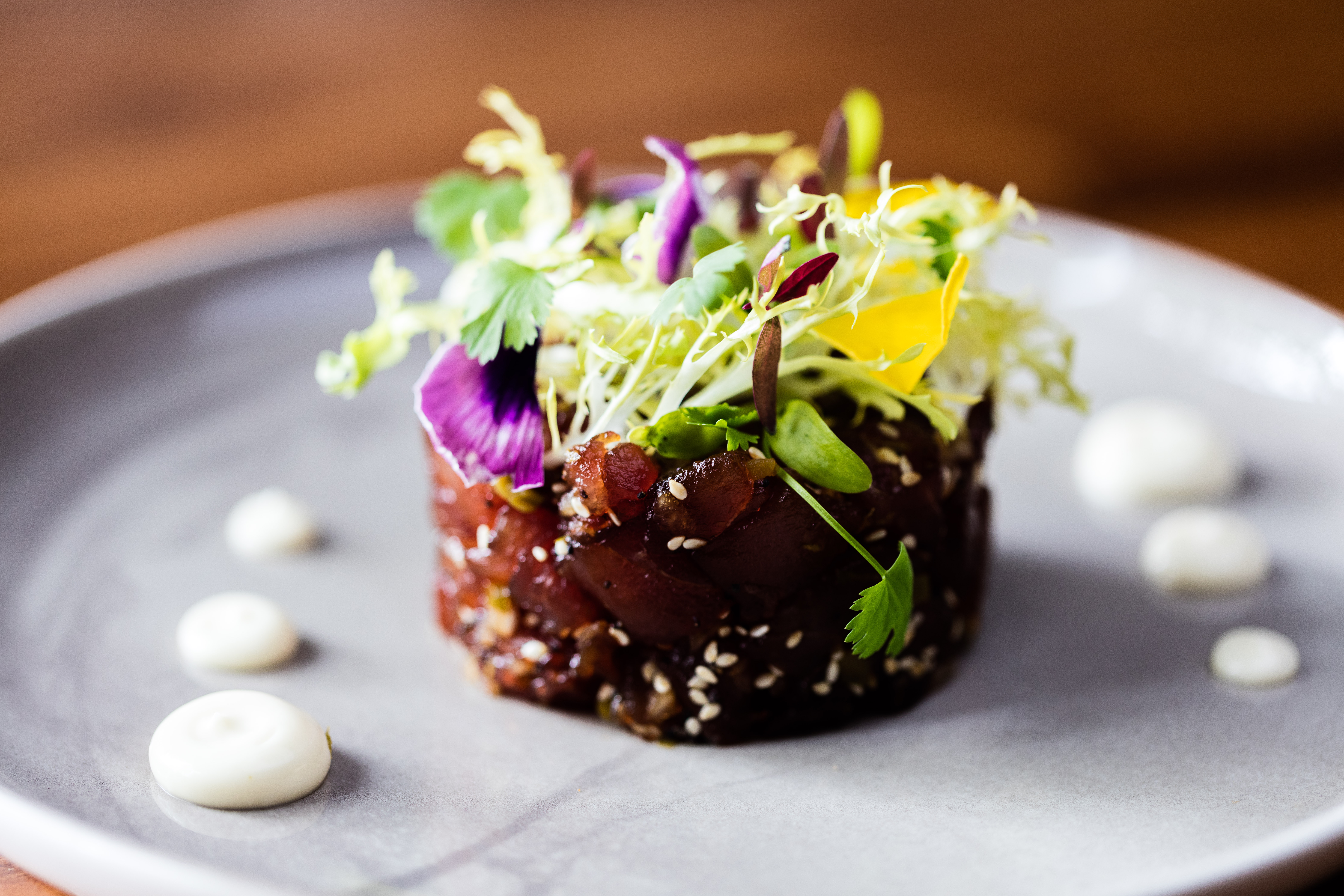 A DJ is playing hypnotic dance and hip-hop beats and every table is full of diners, even on a rainy Monday evening.The crowd is eclectic but undoubtedly high-end and aesthetic, a mix of suited city bankers cradling tumblers of amber liquid and groups of well-dressed women deep in discussion, their tables littered with cocktail glasses.
A very friendly waiter immediately sat my guest and me in a decadent booth. He then proceeded to meticulously explain the menu. He then graciously left to allow us time to peruse the menu. He reappeared a few moments later with complimentary champagne and fresh, warm bread rolls in a multitude of flavours.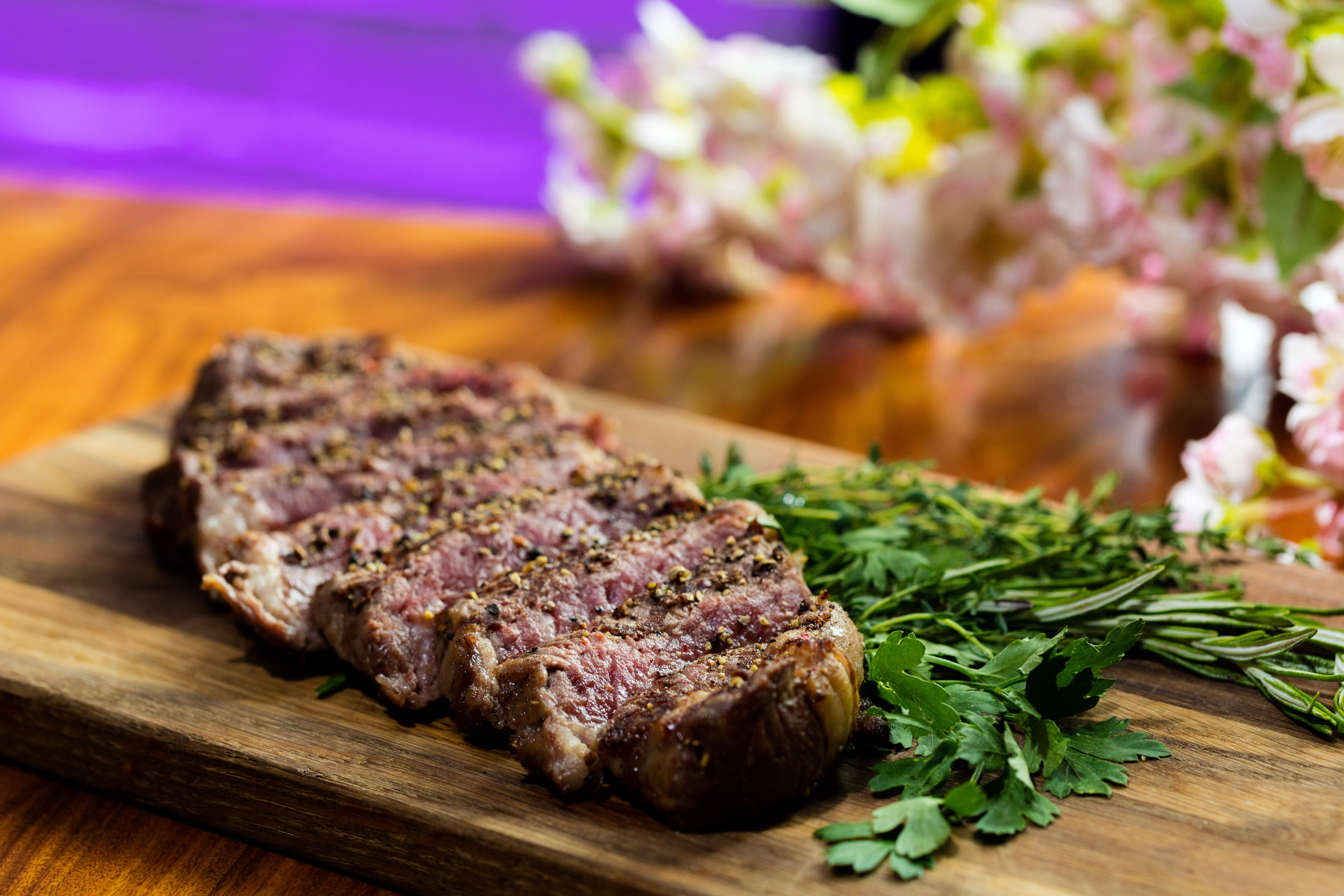 To start, we ordered 'Lil' Brgs', tender sliders made with rich wagyu beef, truffle, melted cheese and STK's special sauce, served in a sesame seed bun. We also tried the 'Roasted Scallops' that melted in the mouth and were served on a slate with delicate vanilla, pea puree and Parmesan crisps.
We enjoyed another glass of champagne, the bubbles tickling our tongues. Before we knew it, the mains had arrived. We ordered STK's pièce de résistance, two decadent 600g USDA T-bone Steaks with black truffle butter. The juicy steaks were accompanied by an indulgent Lobster Mac and Cheese and an incredible chopped salad that glistened like precious jewels; it was filled with baby gem, papaya, avocado, pumpkin seeds and fresh mint.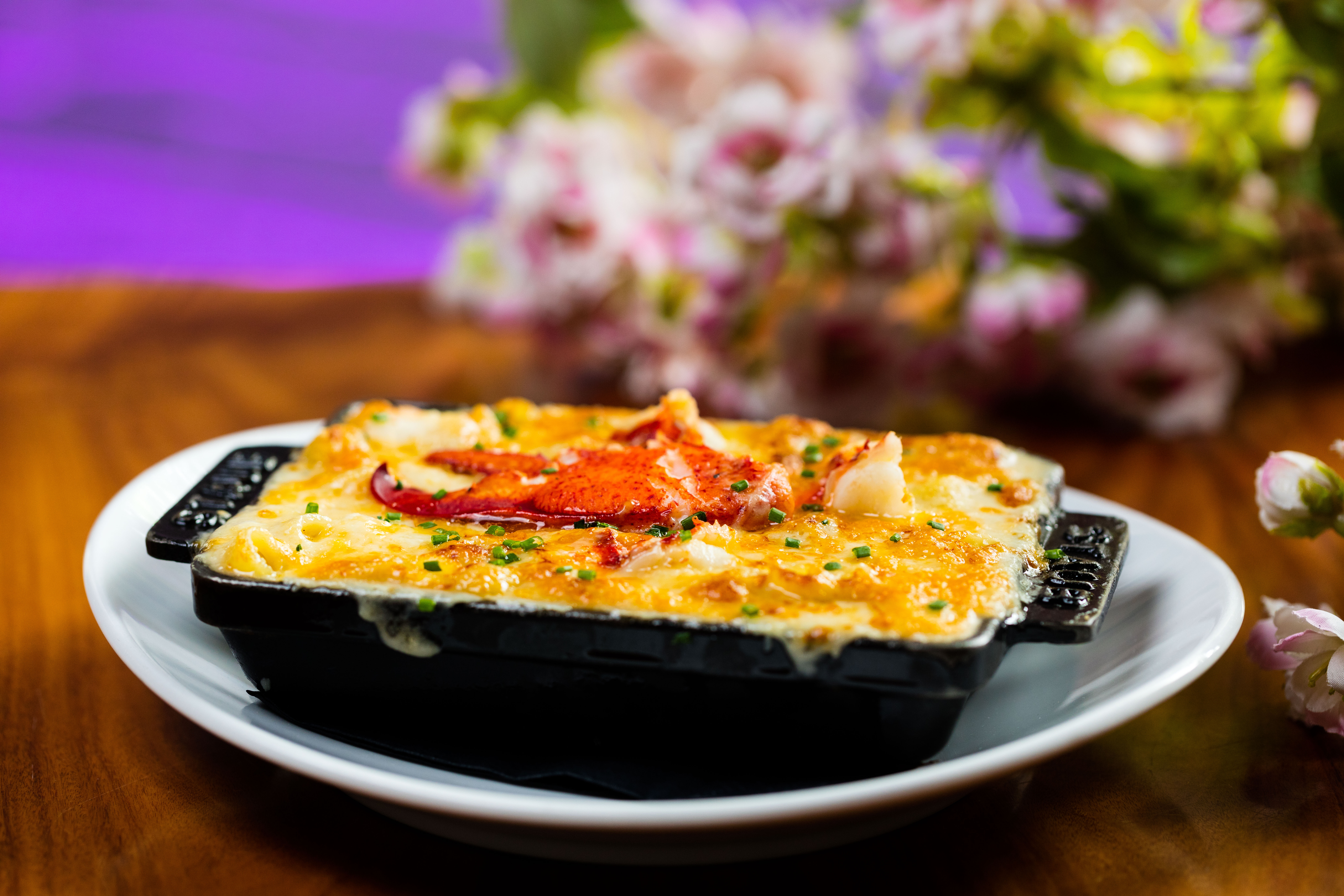 The portions were more than generous and the flavours were incredible. Nothing could prepare us for dessert, the magnificent Fairground.
It was a magical dessert that was served on a fully functioning mini Ferris wheel that was at least 2 foot tall. The wheel was laden with whimsical treats, including; a cloud of pink candy floss, vanilla milkshakes with candy-striped straws, neon pink and canary yellow mountains of marshmallow, a cone of salted caramel popcorn, glossy red cherries and sugary strawberry doughnuts.
For incredible steak, sumptuous sides and mind-blowing dessert, look no further than STK London.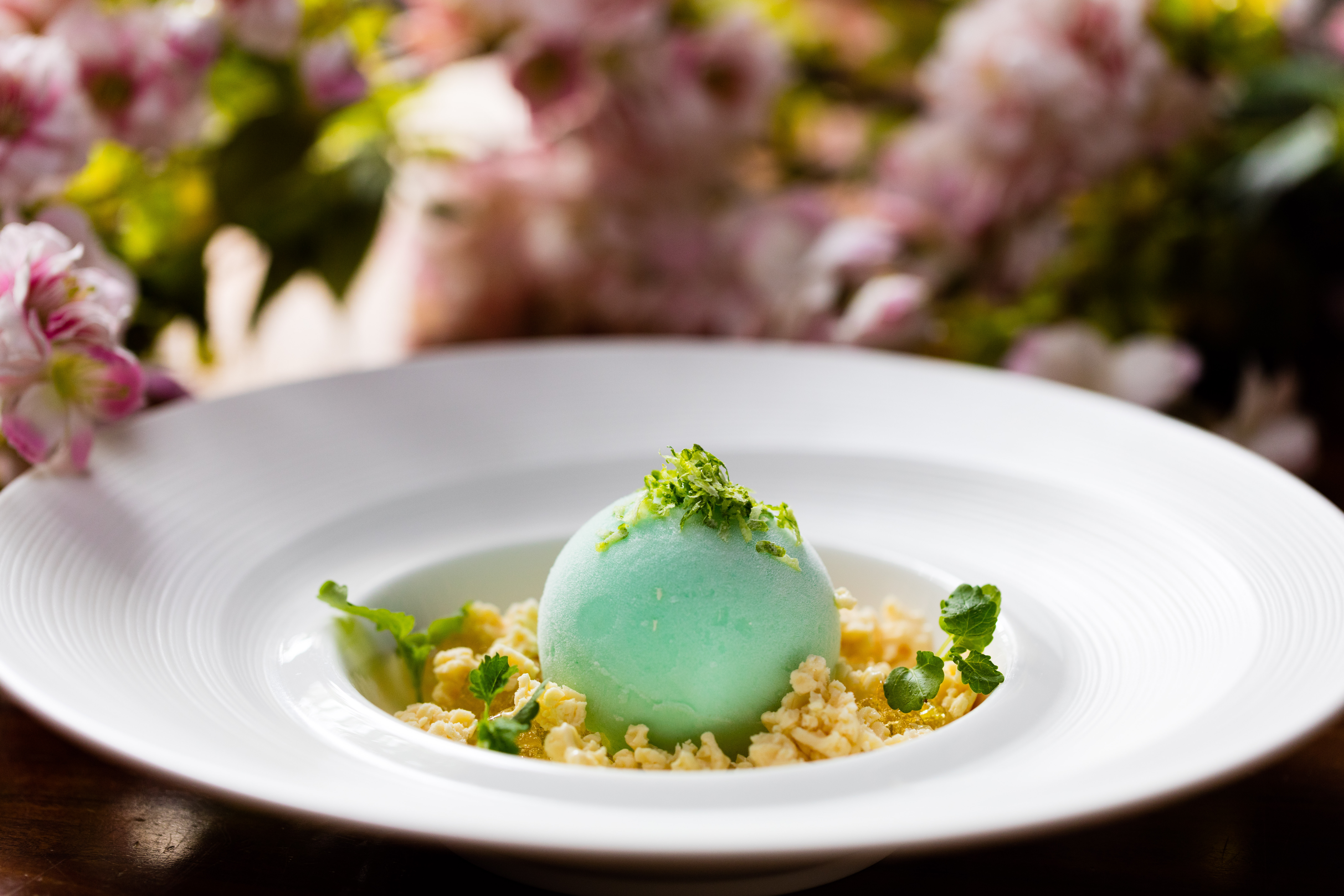 STK London
ME London, 336-337 Strand, London WC2R 1HA