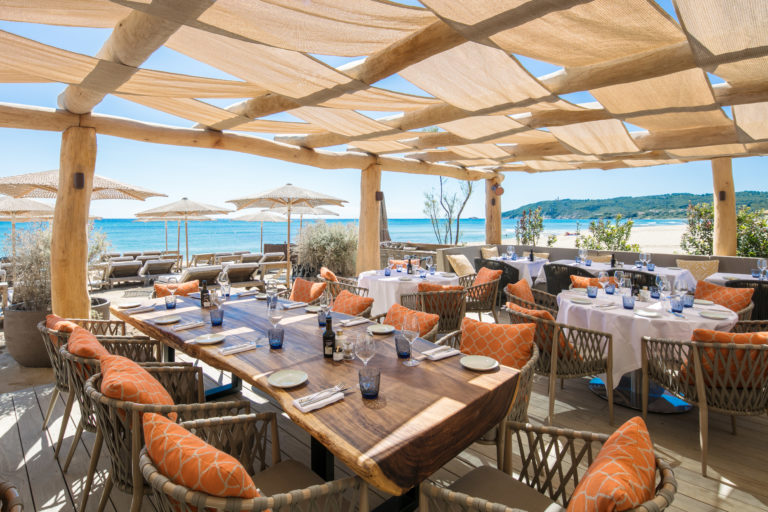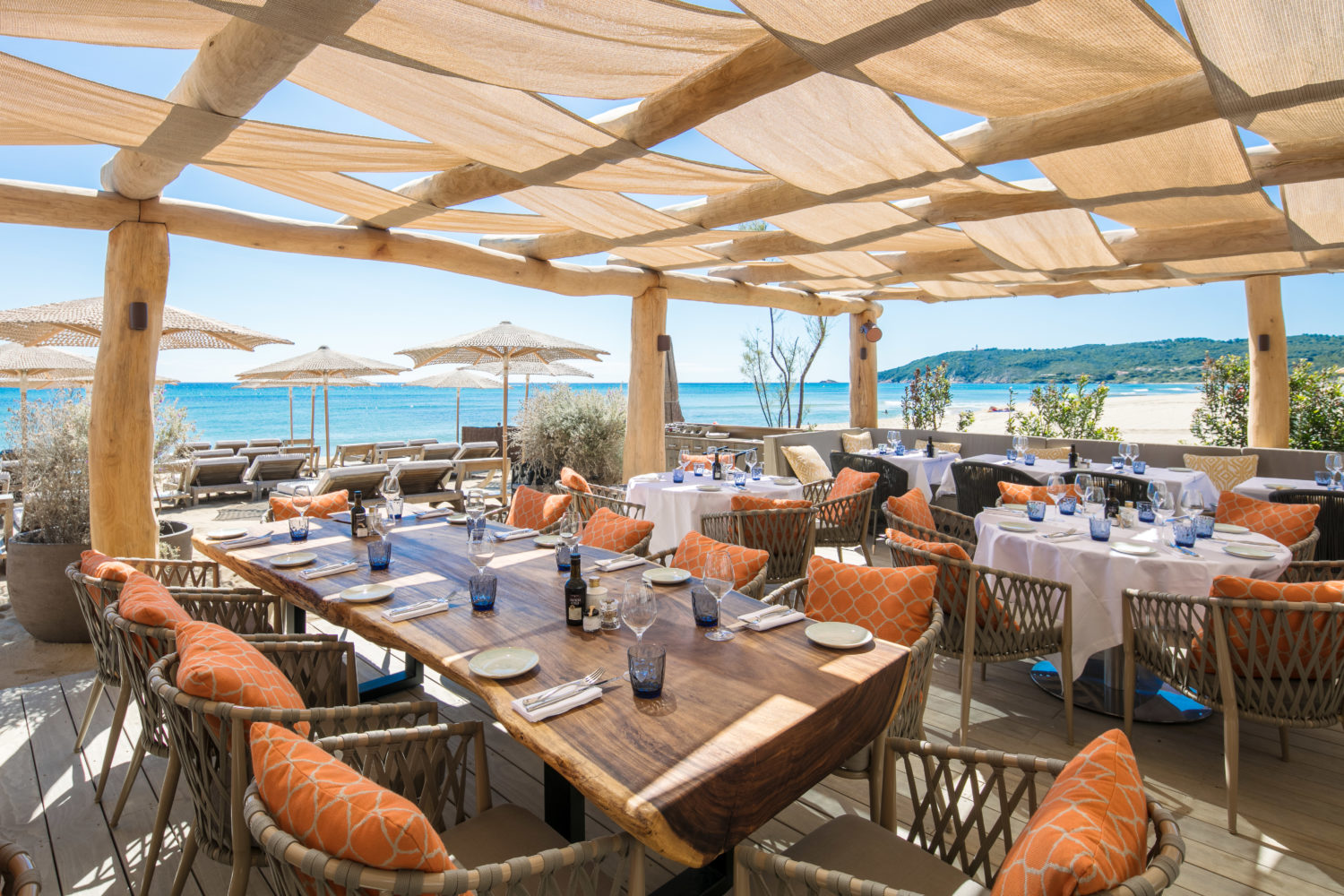 Where glorious golden sand meets the glittering waters of the Mediterranean, Byblos Beach is heaven on earth. Located on the legendary Pampelonne beach, it is just a short 10-minute drive from Saint-Tropez and there is a boat shuttle available for guests arriving by sea.
Byblos Beach is the jewel in the crown of Pampelonne Beach which is one of the most adored in the area, famed for its natural beauty, elegance and bohemian flair. Byblos Beach is the embodiment of Riviera glamour, you can easily imagine a young Brigitte Bardot reclining leisurely on a lounger with a flute of champagne in hand. It is an aesthetic dream, with oversized parasols, sanded wood and cotton awnings. It has the privacy and exclusivity of the finest members club but at Byblos Beach everyone is welcome. The service is flawless, every whim is catered for with grace. In fact the staff couldn't be more attentive and will greet you like an old friend.
Relax on one of the loungers with a freshly cracked coconut in hand and an exotic fruit platter whilst you take in the superyachts which sparkle on the water like diamonds or enjoy a leisurely lunch at the world-class restaurant. The menu at Byblos Beach is a love letter to the Mediterranean. The menu was created by Byblos' executive chef and features light and delicious creations such as fresh tender grilled fish, perfectly barbequed meat and delicious pasta dishes.
@byblosbeachramatuelle
42 Bd Patch, 83350 Ramatuelle, France