The Easter countdown has begun and with sunshine on the forecast over the holiday weekend, we think it is the perfect time to celebrate with good food, drink, beauty goodies and sweet treats. We have hunted down the top gifts to buy for yourself and friends that are not to be missed. From miniature egg-shaped vegan chocolate truffles and an Easter egg hunt kit for little ones to enjoy by Joe & Seph to beauty-packed Easter egg tins, we suggest the perfect show-stopping Easter gifts.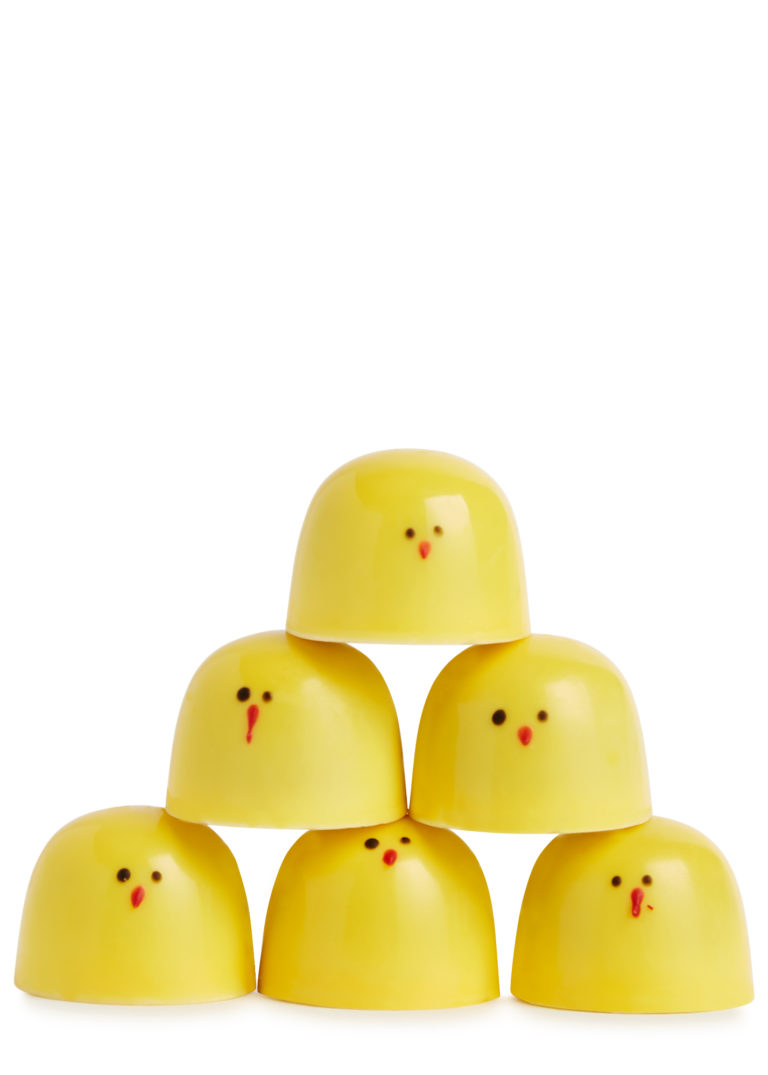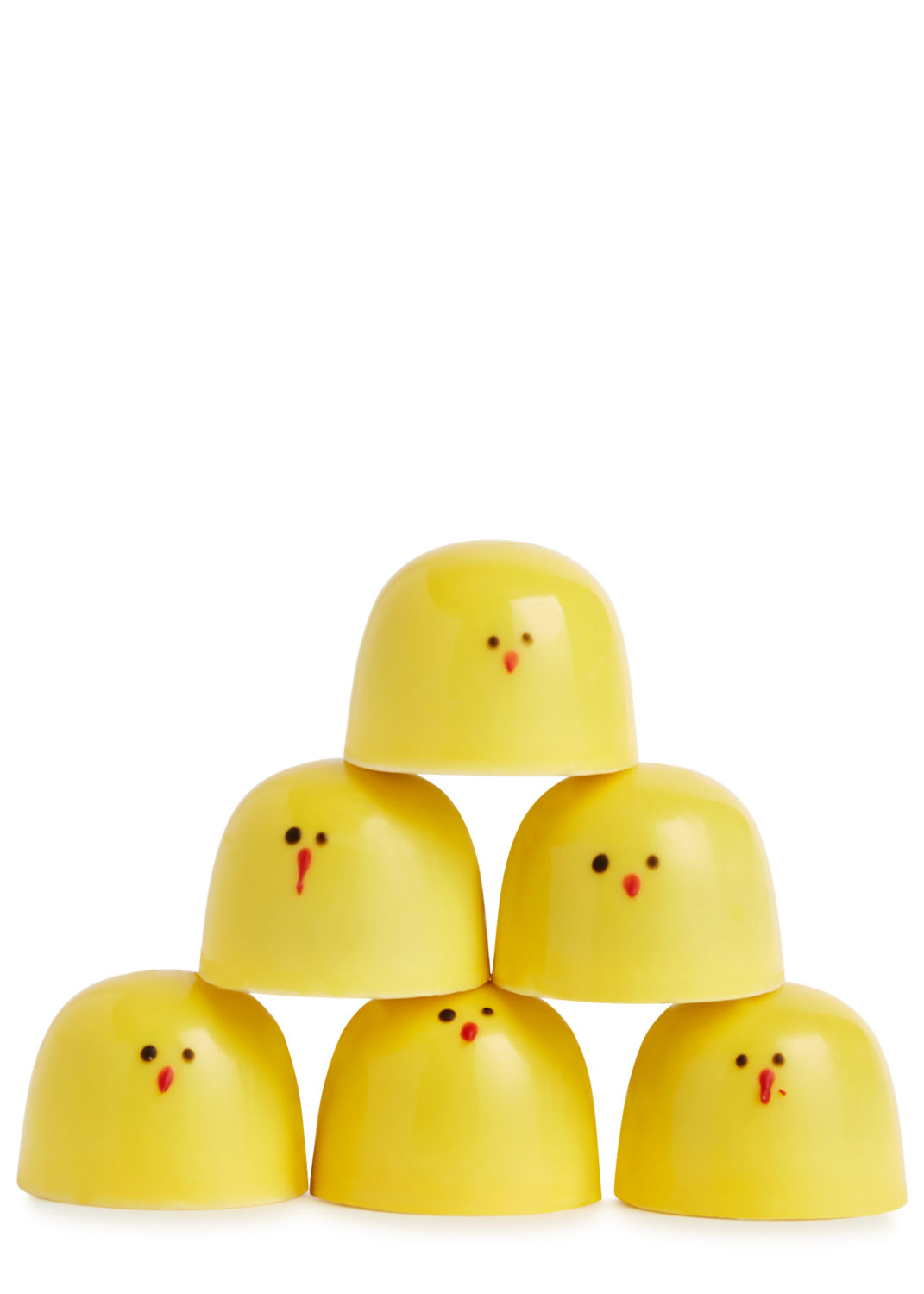 Harvey Nichols Chic Chicks Artisan Easter Chocolates, £14.95
There is always a reason to visit Harvey Nichols' renowned Foodmarket at its Knightsbridge store and there's even more reason to go in the run-up to Easter. Our top pick for 2022 has to be these adorable white chocolate Easter chicks, filled with incredibly moreish buttery caramel…believe us when we say one bite is never enough! After all, it wouldn't be Easter without an array of Easter chocolate chicks to indulge in.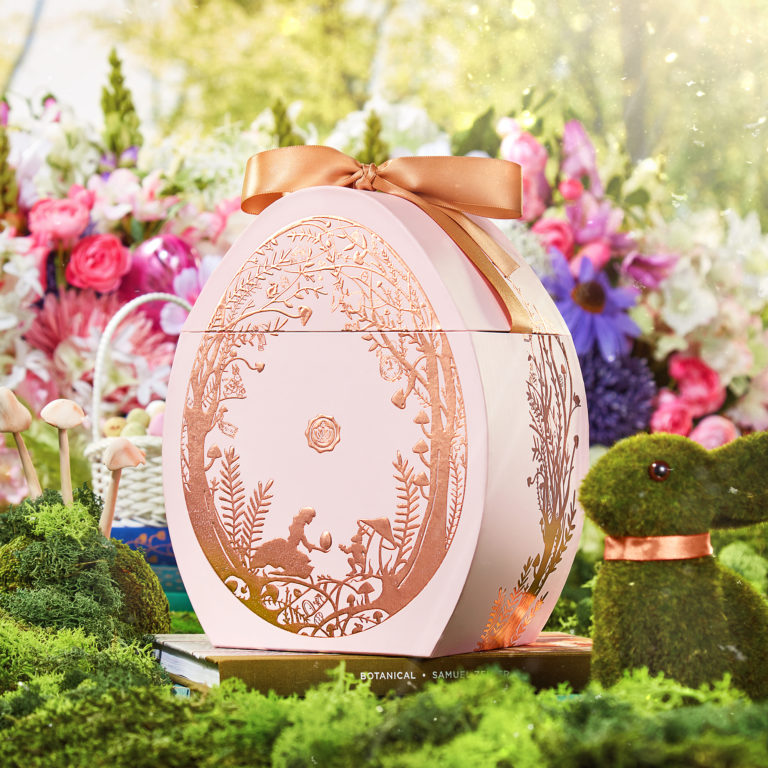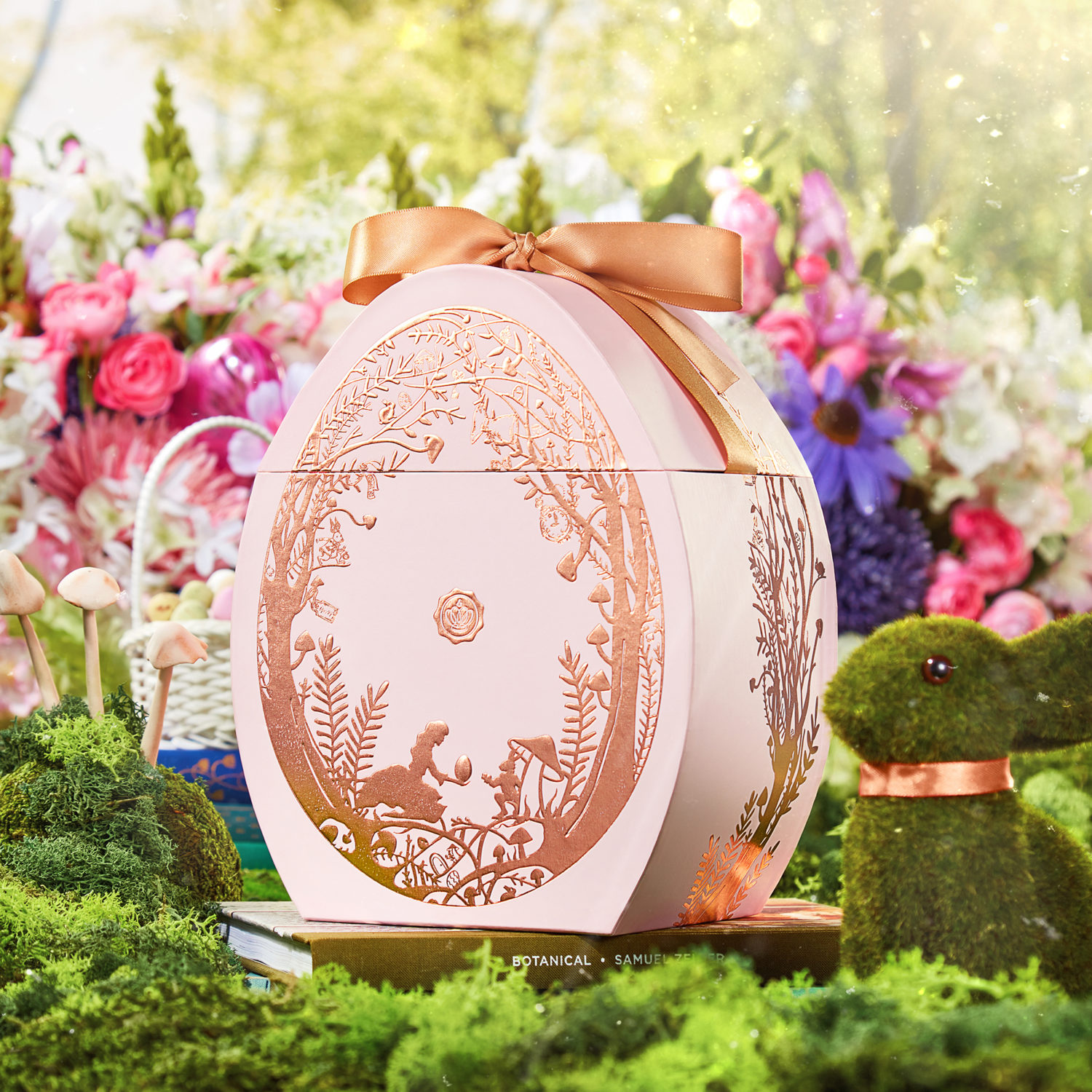 Glossybox 2022 Easter Egg, £35 and £25 for Glossybox subscribers
This is one of the best beauty-themed Easter egg we've come across, and the packaging is utterly divine. This covetable beauty egg is filled with four full size products and seven deluxe minis including Too Faced, Frank Body and St Tropez. Plus, you might be in the chance of winning an additional prize, with 100 golden tickets up for grabs inside some lucky eggs, where you can win an array of beauty goodies.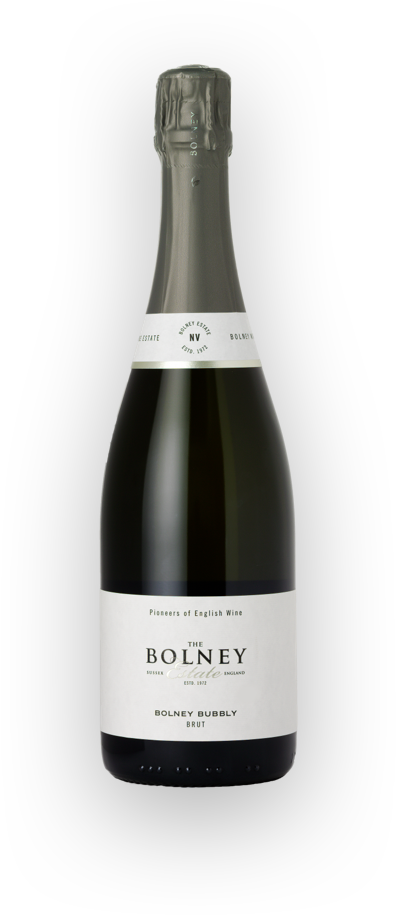 Bolney Bubbly, from £28
The Bolney Estate is certainly flying the flag for English wine, being one of England's leading wine producers and offering an extraordinary range of wines and spirits, from £5 for a miniature bottle of vermouth to £225 for a celebration case of magnums. The Bolney Bubbly is our top pick to enjoy over the Easter weekend, a sparkling wine that is a perfect match to accompany a grazing board filled with cheese. Expect smooth bubbles and a richness thanks to being aged on its lees for 18 months.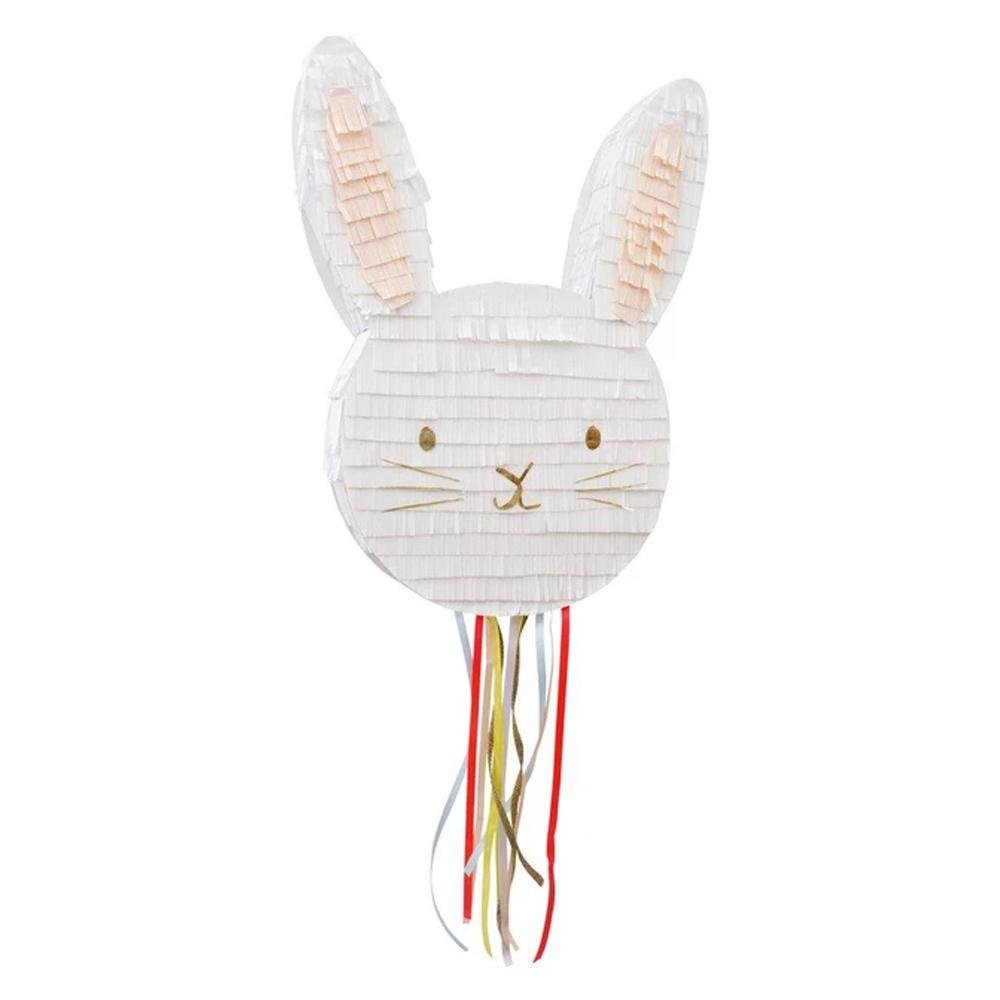 Meri Meri Easter Range, from £5.75
Bring a touch of Meri Meri charm to your Easter table with our pick of the top tableware essentials to get your table Easter-ready. Get inspired with spring-themed plates and napkins, along with Easter decorations like a bunny-themed cake topper, floral garland and a bunny-shaped pinata. And no Easter table would be complete without a set of bunny ears for your guests to wear.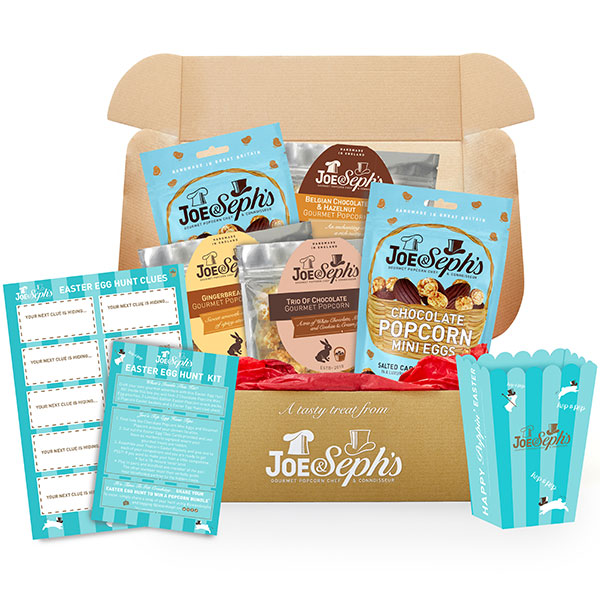 Joe & Seph Easter Egg Hunt Kit, £25
It wouldn't be Easter without planning an Easter Egg hunt outdoors and thankfully Joe & Seph have created the perfect kit to keep little ones and adults entertained on Easter Sunday. Inside this gourmet box you'll find two chocolate popcorn mini egg pouches, three Easter Popcorn snack packs (word of warning, these are highly addictive), popcorn-shaped Easter baskets and an Easter egg hunt clue sheet.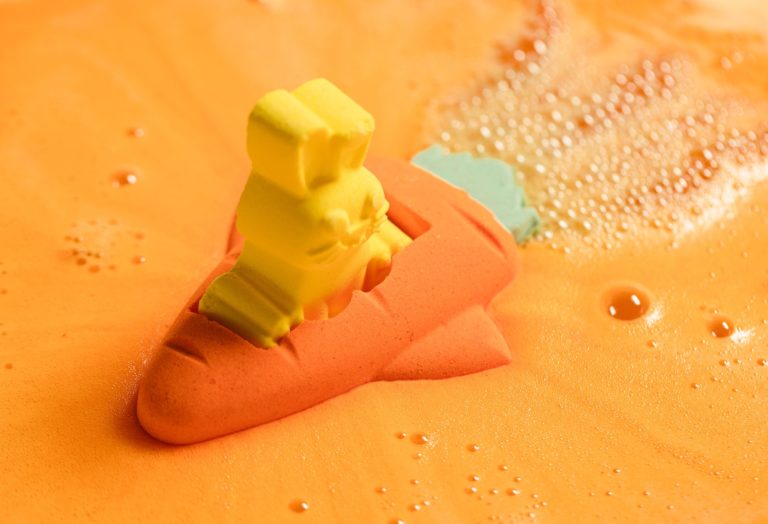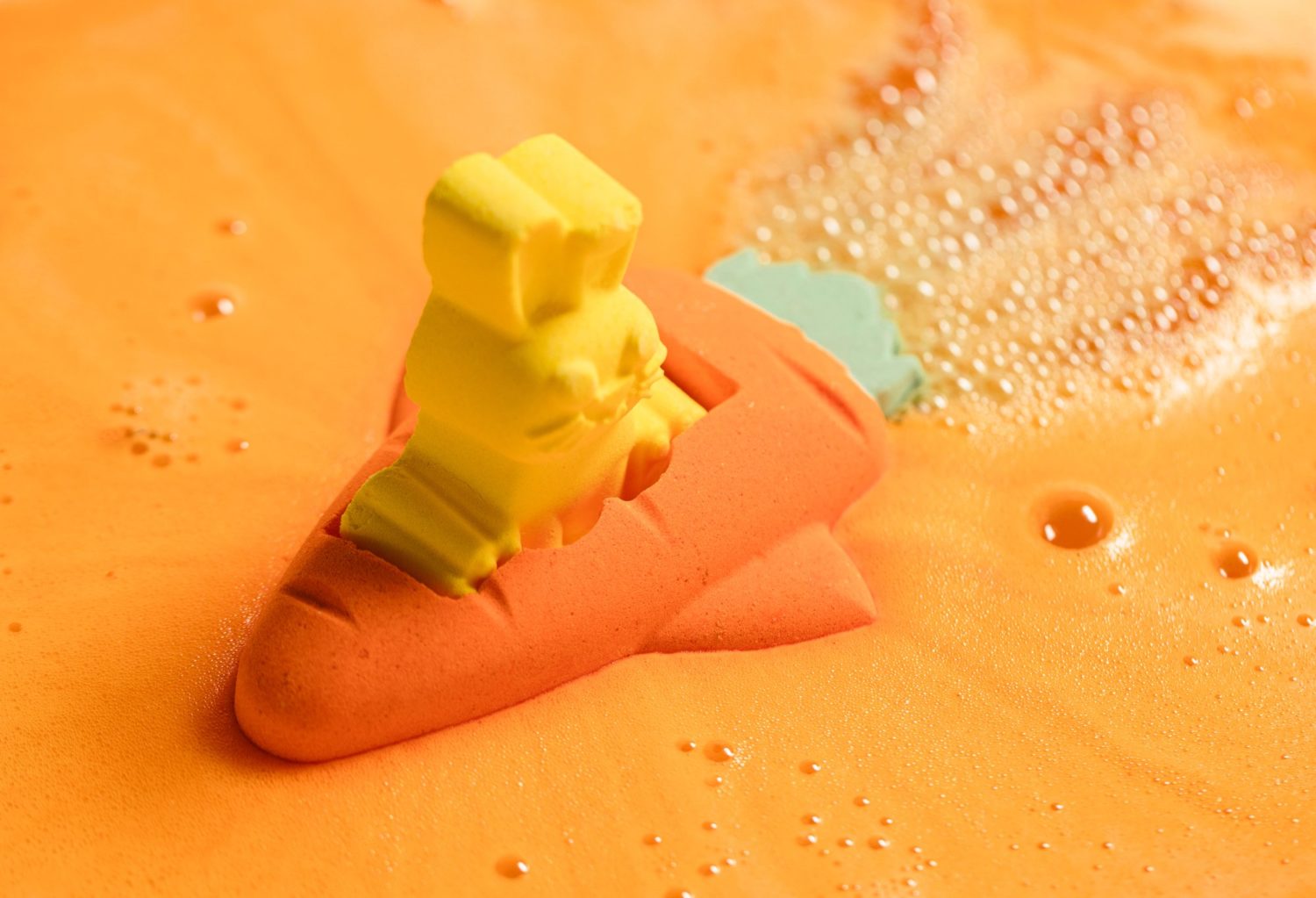 Lush Easter Bath Range, from £4
Looking for an alternative gift to chocolate eggs this Easter? look no further than Lush on Oxford Street (and online if you cannot visit the store) Then head to Lush for an array of Easter-themed bath treats that are perfect to buy for children. This Flying Carrot bath bomb will certainly keep little ones entertained in the bath and the sherbet smell is highly addictive too.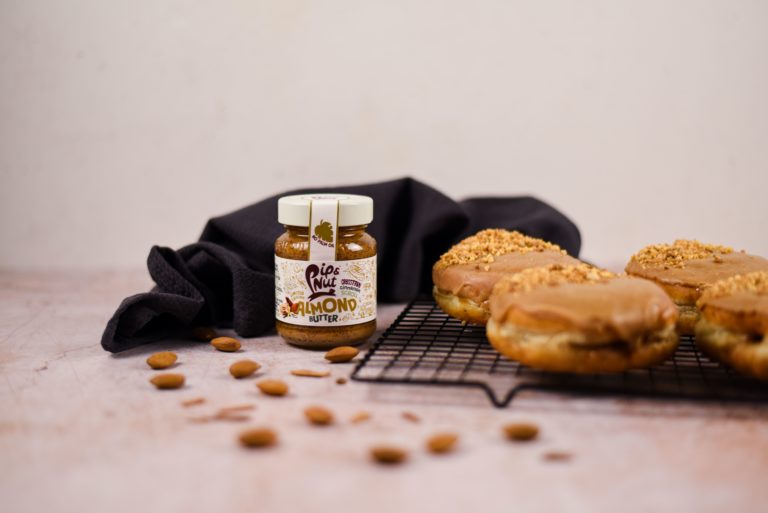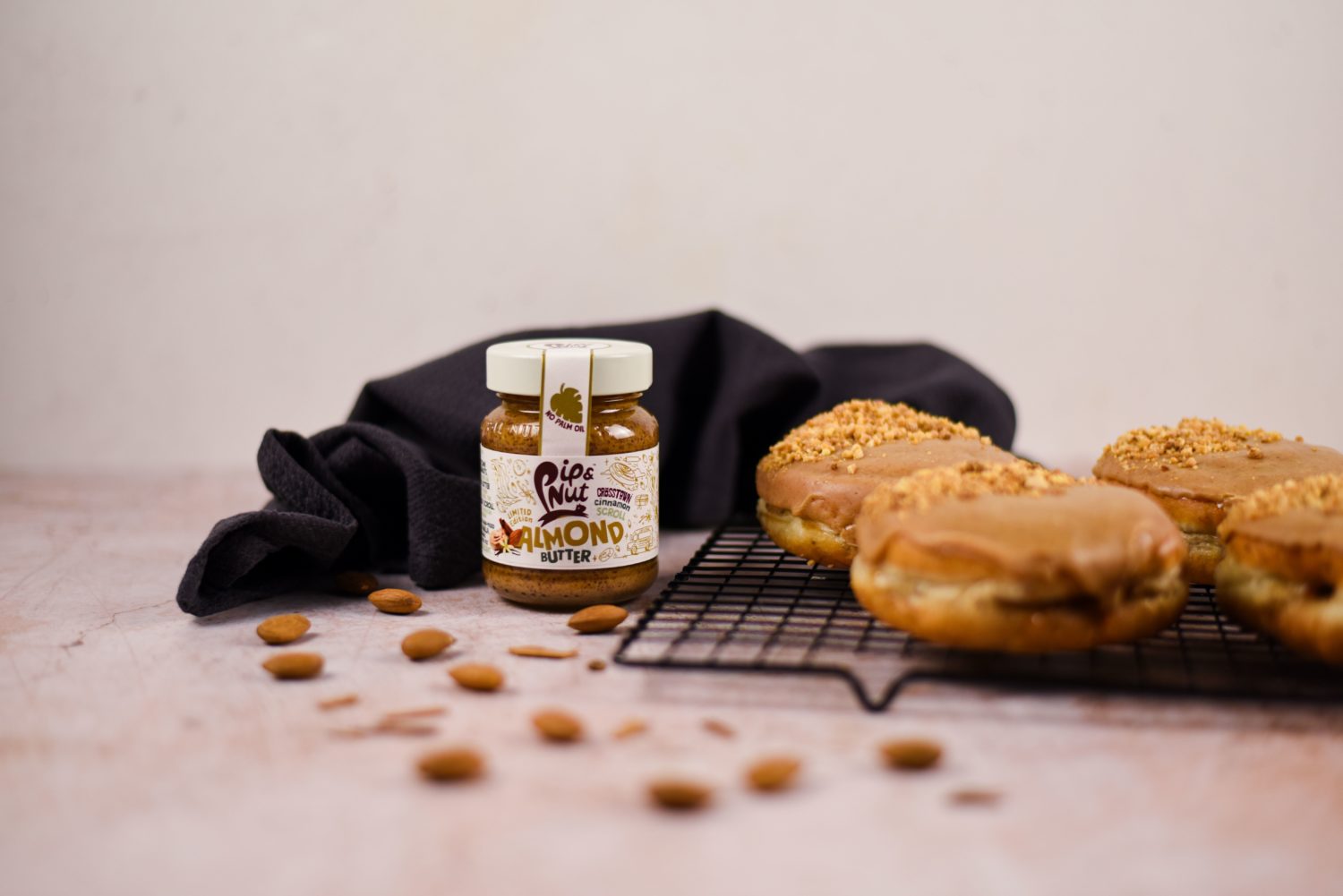 Pip & Nut Crosstown Cinnamon Scroll Almond Butter, £3.25
You can never have enough Pip & Nut peanut and almond nut butters in your cupboard at one time. Fact. Especially when they've teamed up with our favourite doughnut brand Crosstown to create this seriously moreish cinnamon scroll almond butter – perfect dunking, baking and drizzling over porridge. It would be rude not to pop to Crosstown too to sample one of the limited-edition almond butter cinnamon scroll doughnut.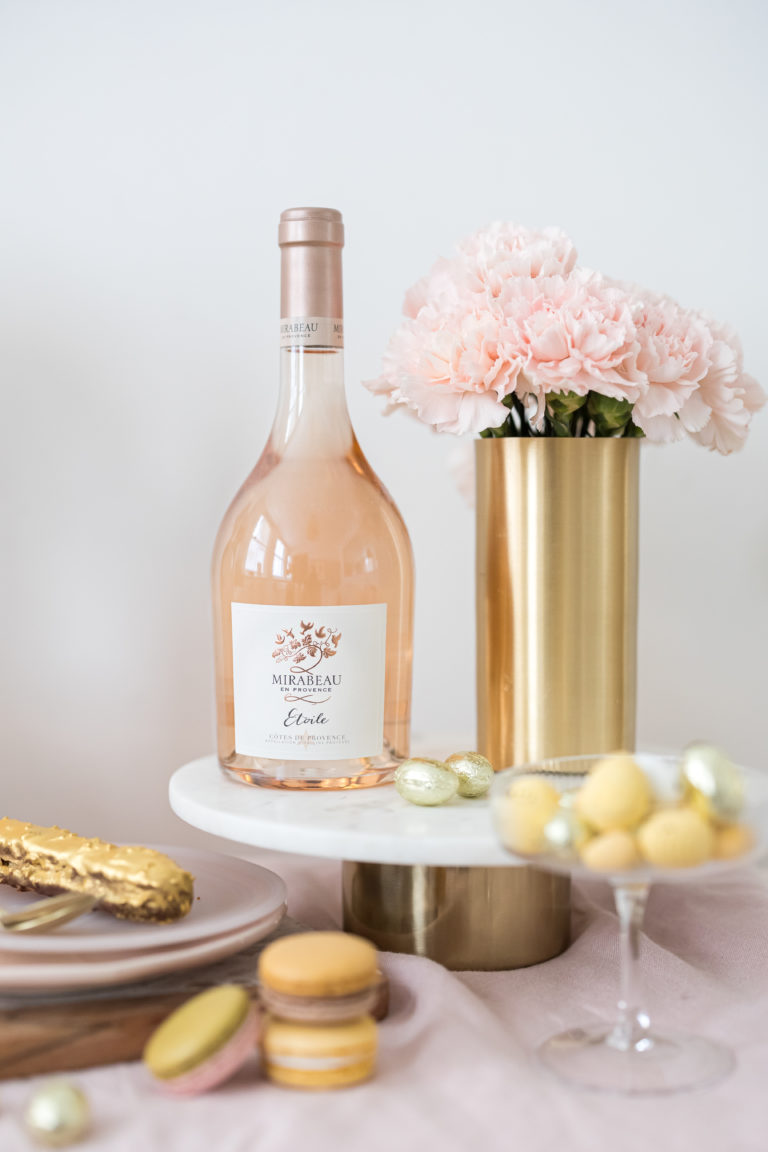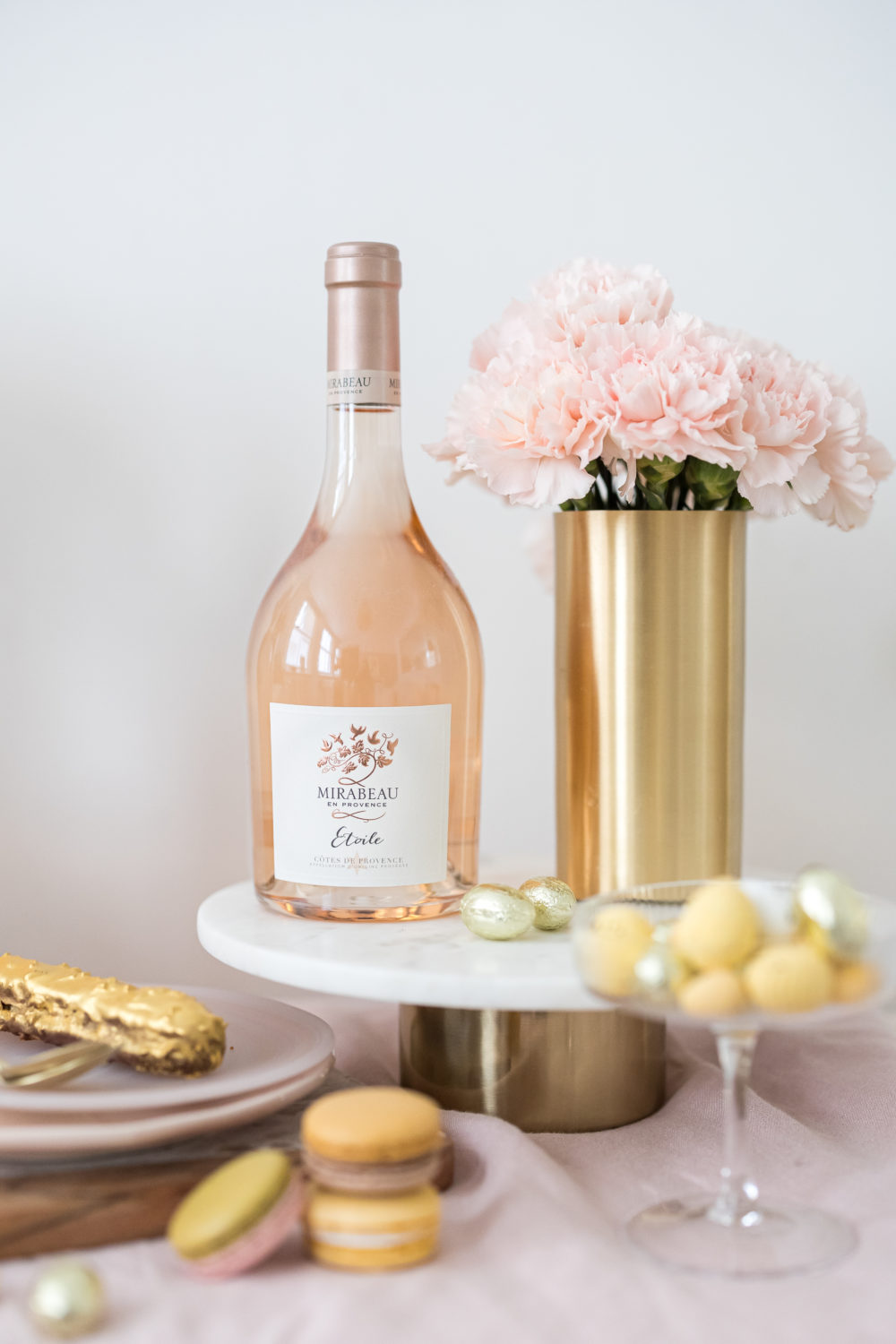 Mirabeau Etoile Provence Rosé, £15
Choosing the right wine for an Easter Sunday lunch with friends and family can be challenging. Selecting the bottle that will awaken the senses and complement the occasion takes skill. Enter Mirabeau Etoile Provence, a complex pale pink dry rosé with fresh notes of strawberry and raspberry balanced with vibrant citrus fruits. This gastronomic premium rosé pairs really well with lamb and Easter desserts alike – just add some sun and you'll be transported to Southern France.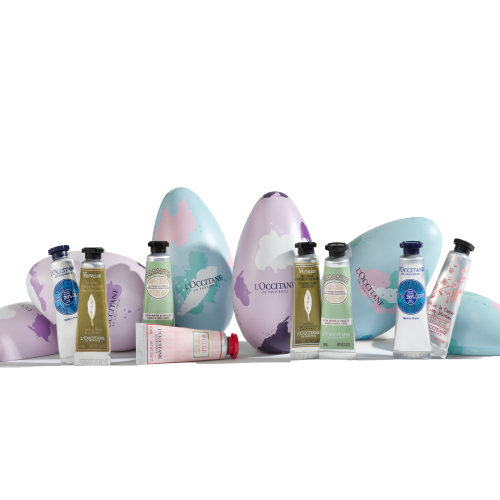 L'Occitane Four Mini Easter Eggs Set, £24
L'Occitane's reusable Easter egg tins are back, and this year each egg is filled with two of the brand's cult shea butter favourites of hand cream and hand cream gel in a variety of scents. These also make the perfect addition to your Easter table set up – who doesn't love a seriously nourishing hand cream?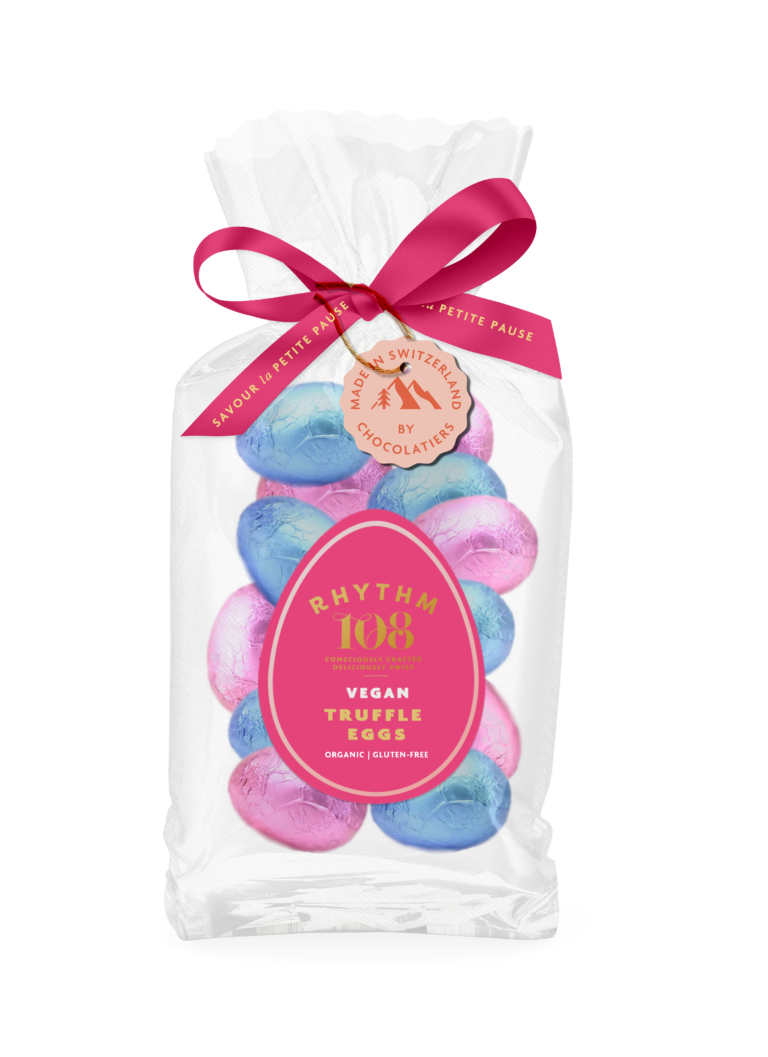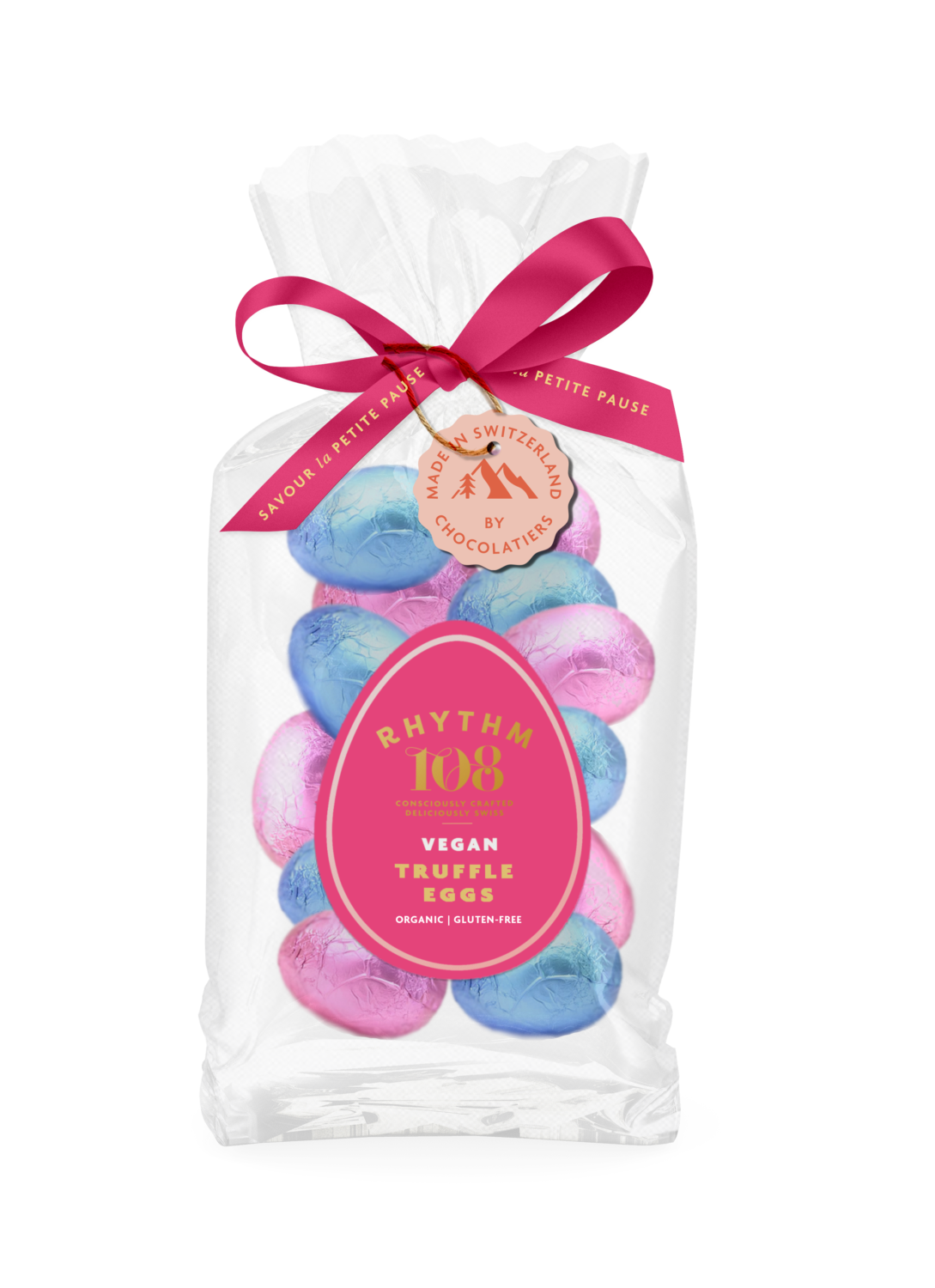 Rhythm 108 Swiss Vegan Truffle Egg Gift Bag, £6.99
Rhythm 108 is one of our favourite vegan chocolate brands, so you can imagine how excited we were when this limited-edition Easter egg gift bag landed on our door. Wrapped in sustainable packaging and filled with a selection of smooth dark chocolate truffles and hazelnut praline ganache creamy truffles – definitely a gift for all chocolate lovers! We're not gluten-free or follow a vegan diet and cannot get enough of these Swiss made treats.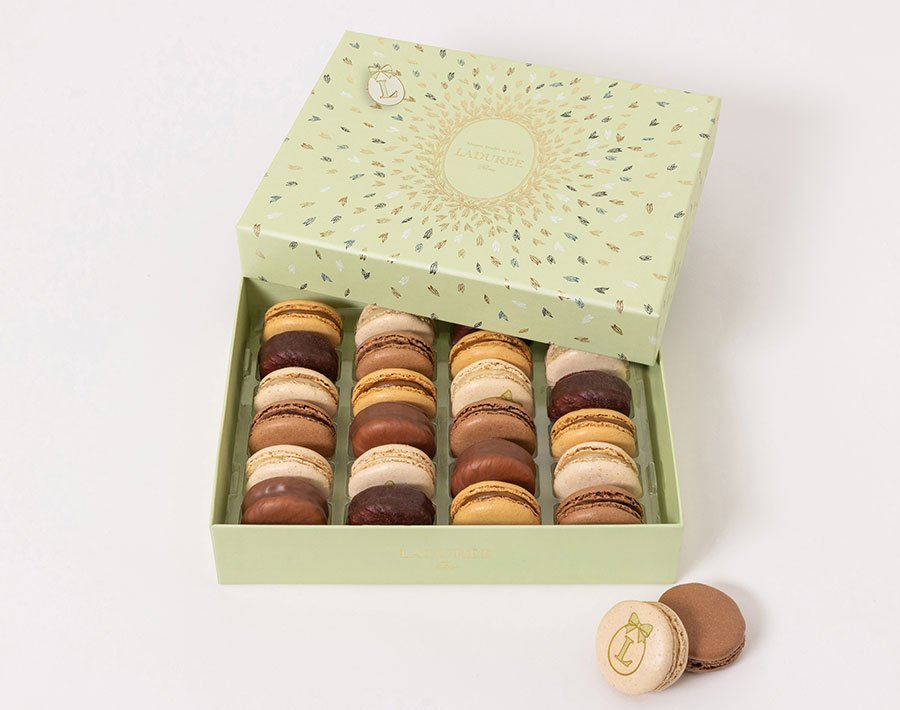 Ladurée Easter 24 Assorted Macarons Gift Box, £57
Treat your guests to the finest French macarons in London this Easter Sunday. The limited-edition 2022 Easter box is filled with an array of chocolate and caramel-toned macarons, available in hazelnut coated with creamy milk chocolate, raspberry dipped in rich dark chocolate, personalised Easter vanilla macarons, classic chocolate and one is never enough caramel macarons.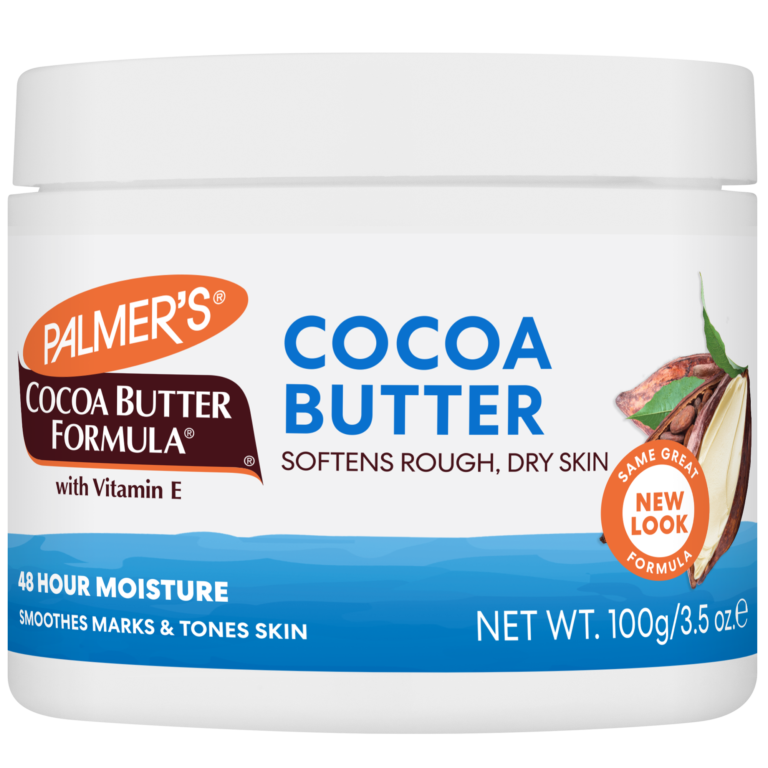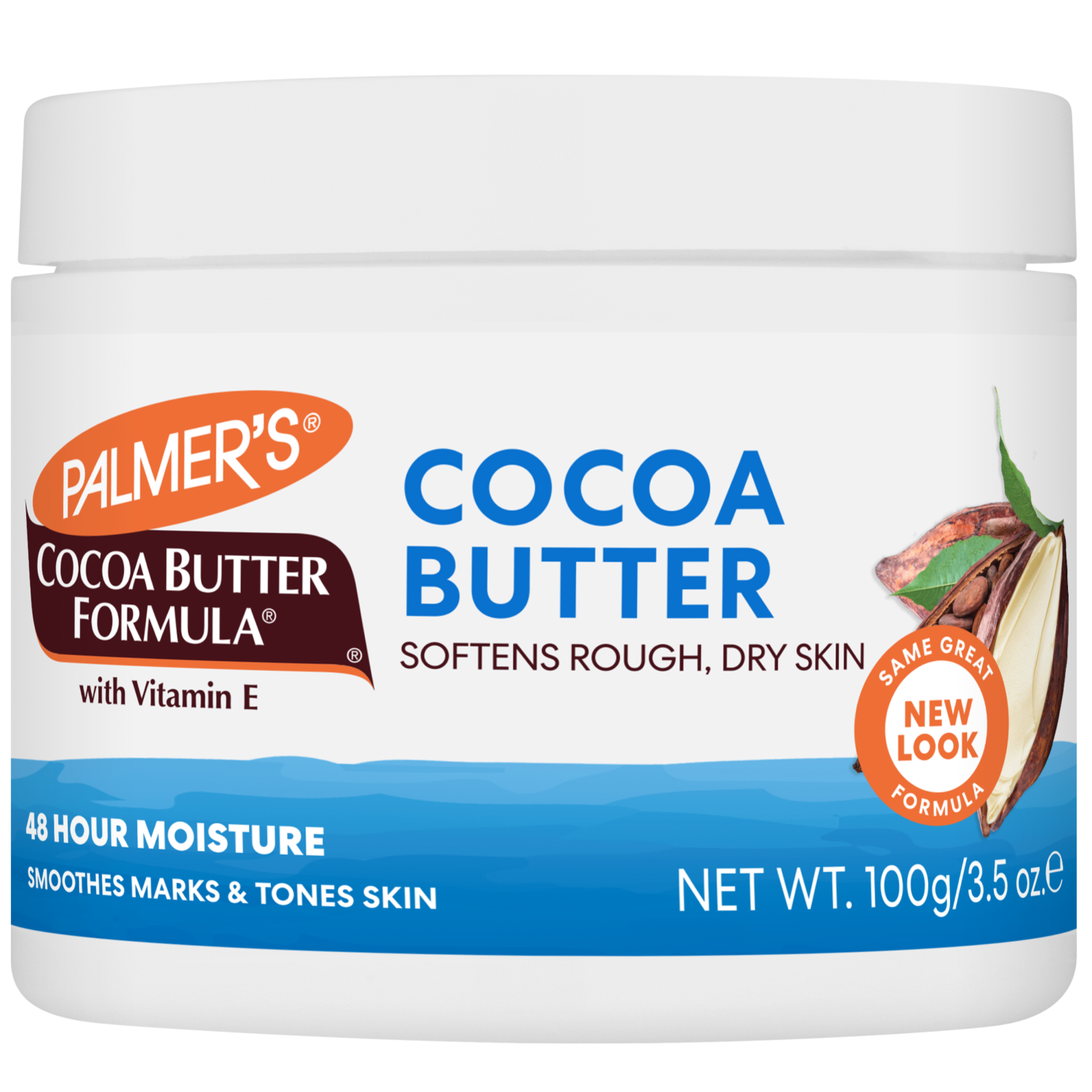 Palmer's Cocoa Butter Original Solid Jar, from £3.65
If you're partial to cocoa butter then look no further than Palmer's; for a wide selection of moisture-boosting body creams and oils. Expect rough dry skin to vanish and skin to be seriously smooth and hydrated thanks to the added Vitamin E.