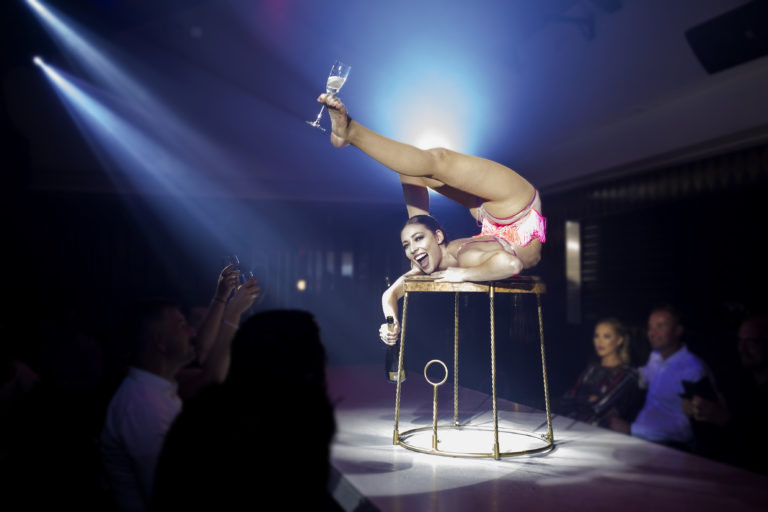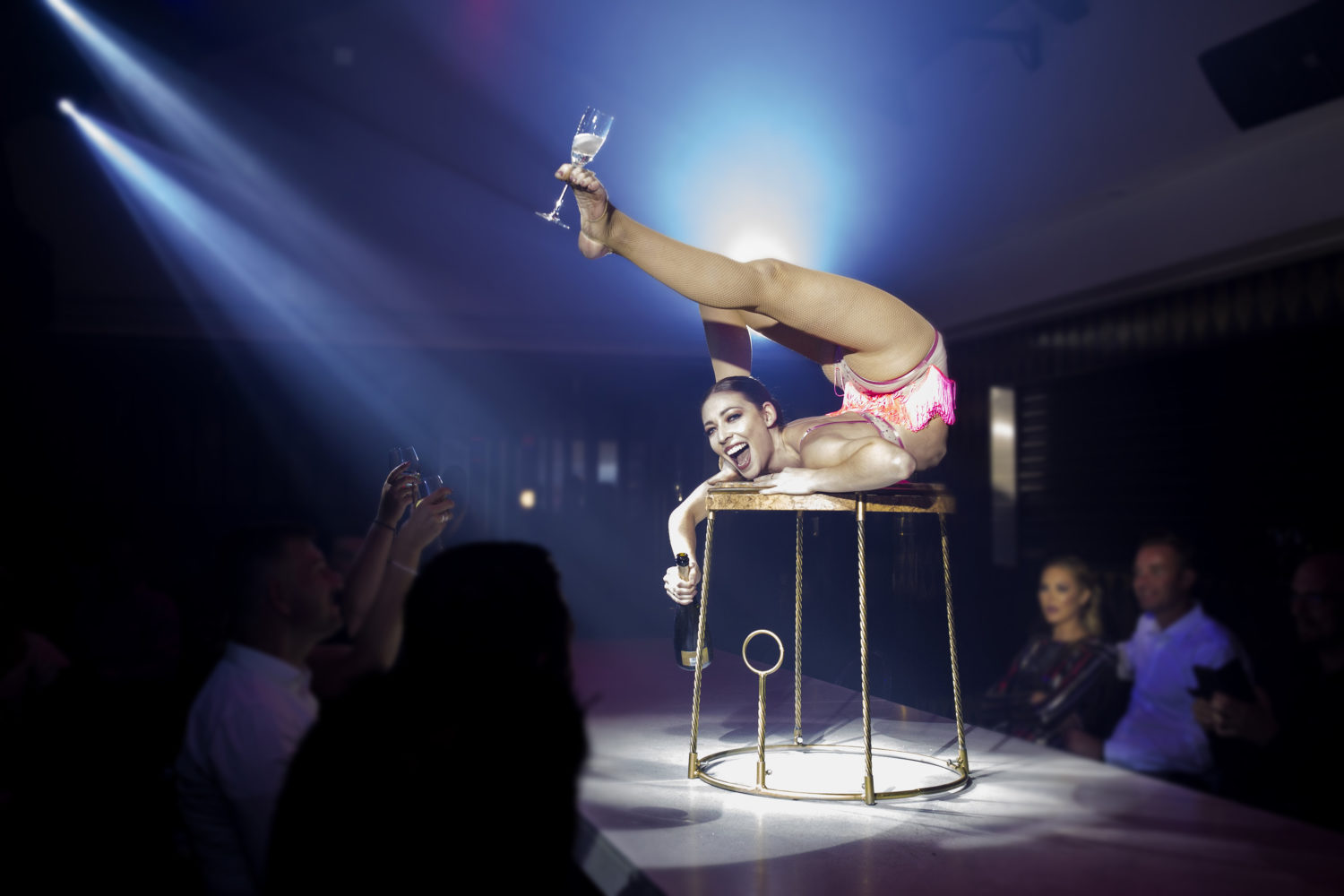 Circus is a decadent cabaret restaurant and cocktail bar, which puts on a thrilling show that is so impressive that it stays with you long after you've left. Expect wild and provocative entertainment which is certainly not for the faint of heart. There are fire breathers with flaming spinning tassels fixed to their nipples, aerialists, hula-hoopers and hand balancers. There is a variety of entertainment beyond your wildest dreams, Circus has it in abundance.
Conjuring the flexibility and poise of a tomcat, the contortionist's silhouette bends and twists with frightening ease. With a glimmer in the eye and a suggestive grin snaked across their face the acrobat displays unwavering strength. The aerialist then takes flight, spinning effortlessly through the air like a shooting star, defying the laws of gravity whilst the crowd is breathless below, their mouths agape.
Circus has an impressive drinks menu, featuring signature cocktails, sakes, wines and champagnes. There is also a delicious tasting menu which starts with a glass of prosecco, edamame beans on ice and nori crackers with a sweet chilli sauce. Next there is Circus' signature dim sum selection and smoked salt and chilli pepper squid, followed by sweet miso salmon and chicken yellow curry with truffle and sesame green beans and jasmine rice on the side. Last but not least is a chilled chocolate fondant with caramel chilli. At Circus it is hard to know what is more intoxicating, the cocktails or the entertainment.
@circuslondon
27-29 Endell St, London WC2H 9BA