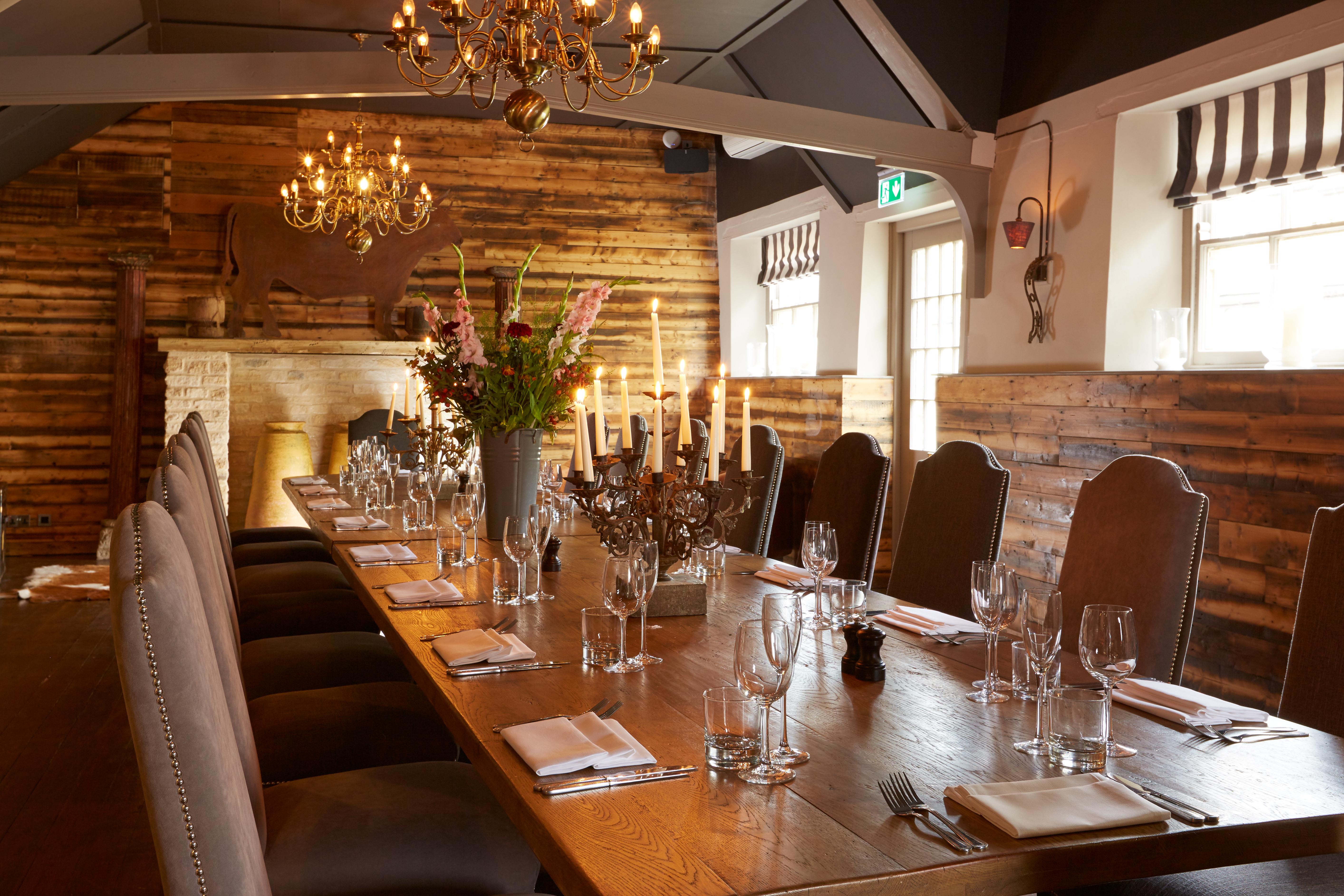 The Bull is a charming Grade II-listed coaching inn, situated on the famed Market Square in the heart of Fairford, a picturesque market town in The Cotswolds. Renowned chef, Sebastian Snow and his wife Lana, recently acquired it; The Snow's have lovingly transformed the traditional space into an aesthetic masterpiece with contemporary accents whilst maintaining it's old-world charm.
Lana Snow teamed up with celebrated BAFTA nominated set designer Corina Burrough and sought-after interior designer Jo Titchener to create The Bull's beautifully refurbished interiors. There are 21 individually furnished en-suite bedrooms to suit a romantic couples getaway in an Extra Large Double Bedroom, 2 adults and 2 children in the Family Bedrooms and even a bridal party in the Bridal Room.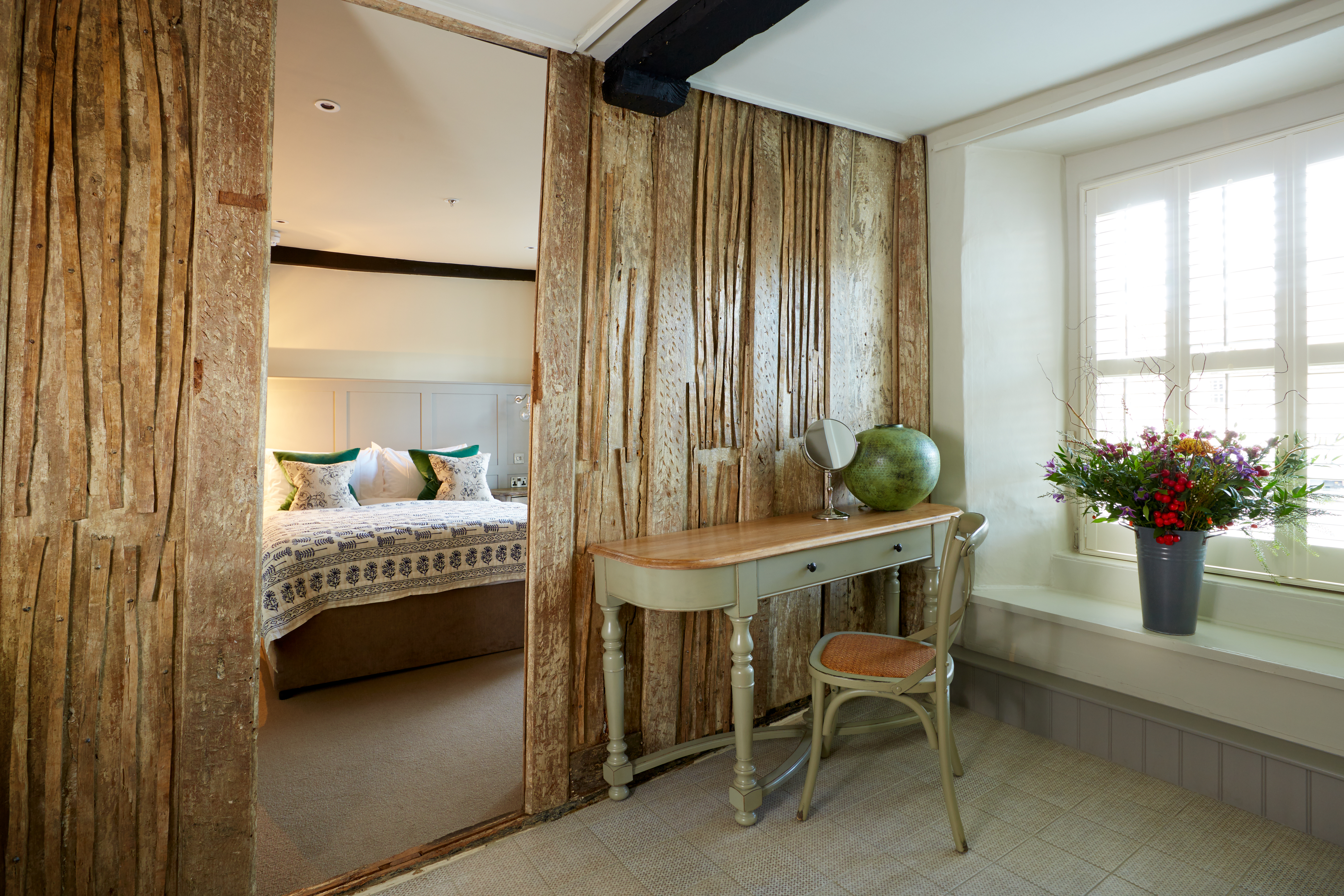 The Bull has a signature shabby chic aesthetic and exudes effortless vintage country cool. There are romantic touches, such as strings of fairy lights in the bar and restaurant that gently illuminate guests. The design team locally sourced antique and locally made vintage treasures to give this great property the majestic character it deserves.
This is especially apparent in the bedrooms where the comfortable beds are dressed in opulent Egyptian cotton linens, feather and down duvets and complimented by pure wool throws from the nearby Cotswold Woollen Weavers. The beautifully designed contemporary bathrooms are stocked with locally made toiletries by Wold Garden. The bedrooms also boast flat screen TV's and complimentary Wi-Fi.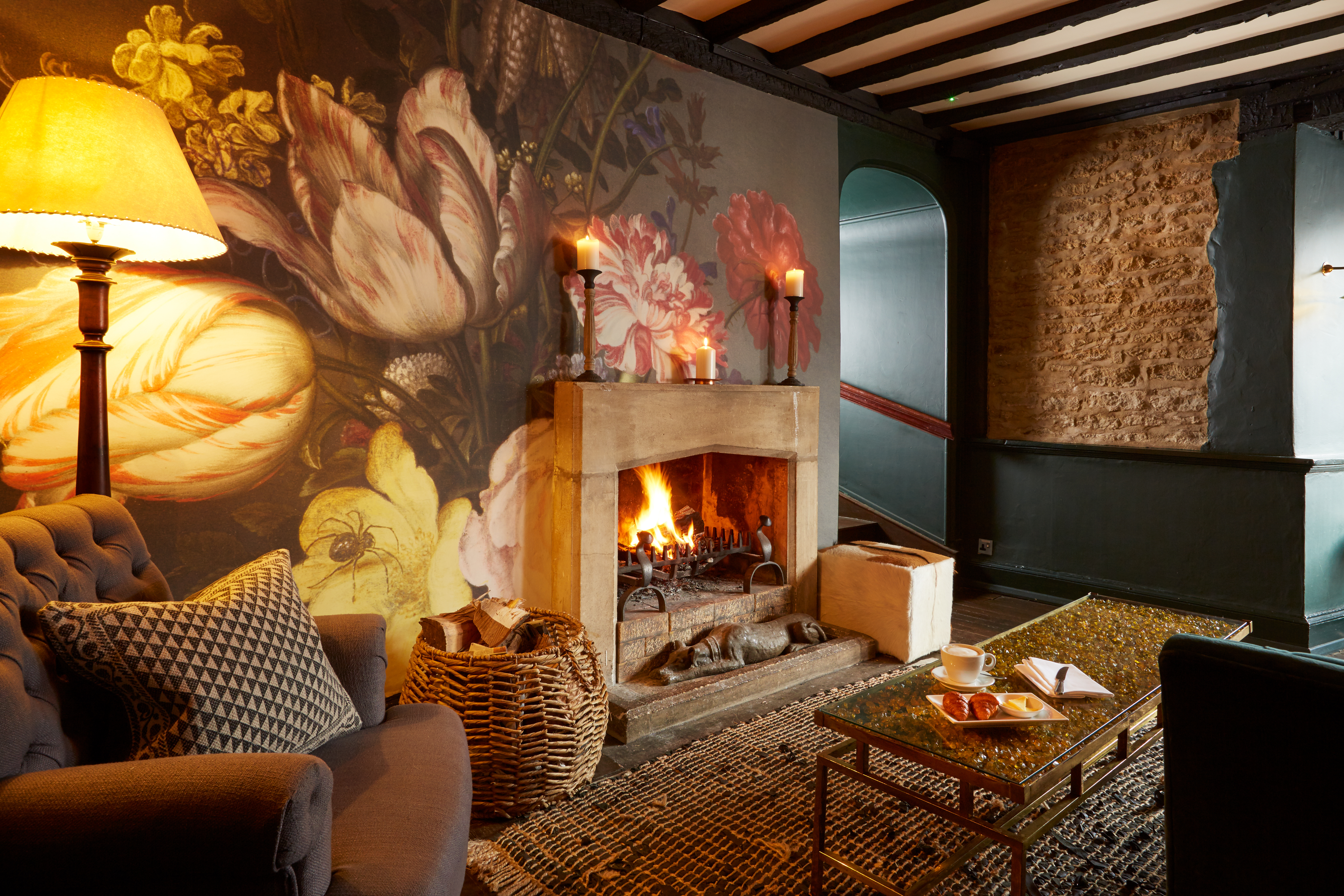 My guest and I were lucky enough to visit The Bull the Saturday before Christmas and we couldn't have walked into a more idyllic setting. A live blues band was playing to the delight of the heaving bar and a large open fire roared and crackled. Above, mistletoe hung from the exposed beams of the bar and a towering Christmas tree heaving with festive ornaments and adorned with twinkling lights stood proudly in the corner.
We were seated in the dining room, a charmingly rustic and welcoming candlelit space filled with diners. Outstanding gastronomy is very much at the heart of The Bull. Owner Sebastian Snow is the Head Chef alongside Piotr Skoczen and the dinner menu has a heavy focus on earthy Mediterranean cuisine with an emphasis on Italian regional cooking using the very best local produce and extraordinary Italian ingredients.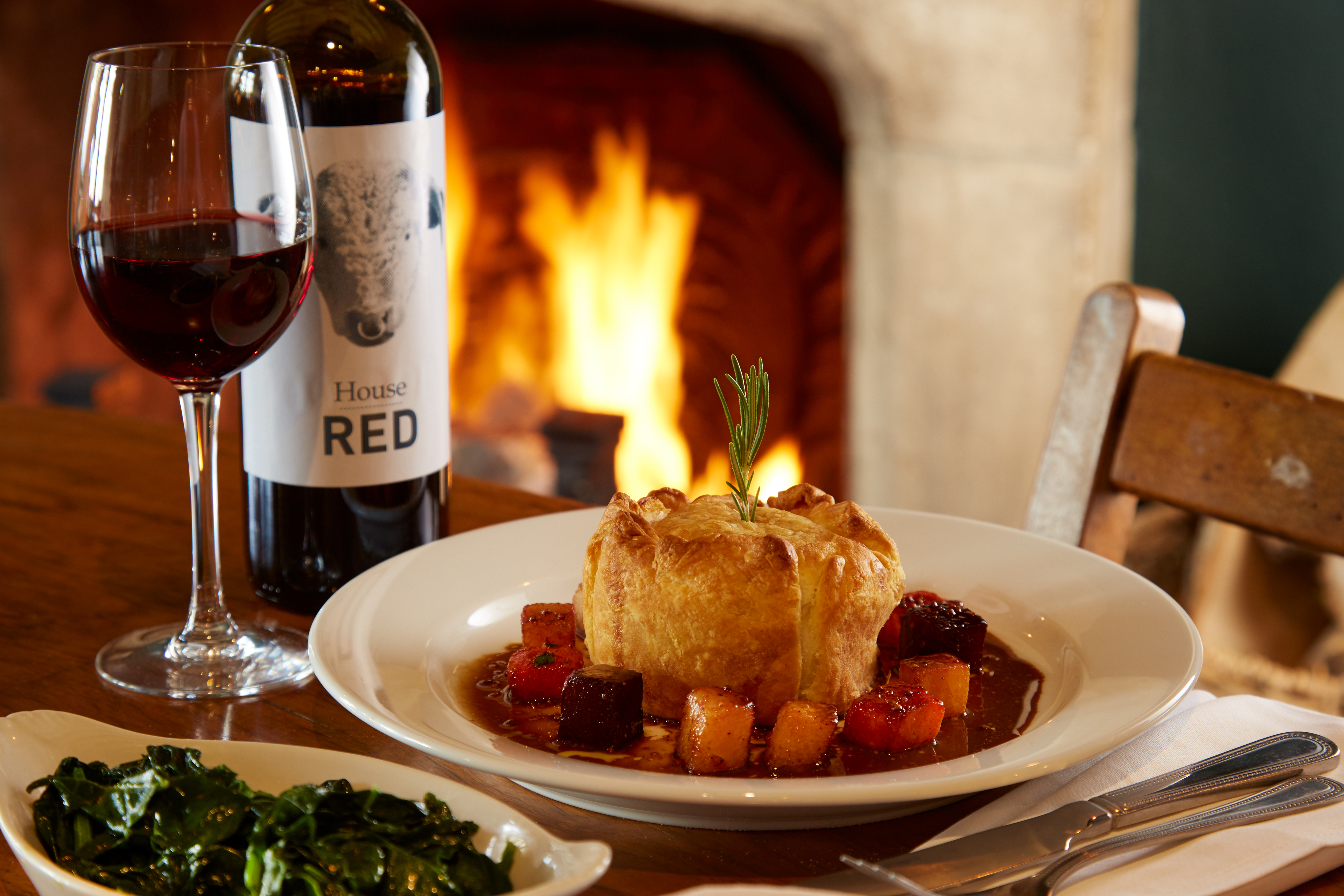 The Bull serves a vast selection of locally made cask ales and craft beers, spirits and a carefully curated list of 70 wines, including; sparkling, champagne, dessert wines and The Bull's own Italian Bull house White and Red. There are a great selection of continental lagers and session ales on tap and an extensive cocktail list.
My guest and I decided to try the classic fruity Peach Bellini and the refreshing Elderflower Mojito with our delicious starters of Heritage Tomato, Mozzarella, Avocado, Basil and Artichokes Salad and tender Scallop and Pancetta Skewers with Salsa Verde.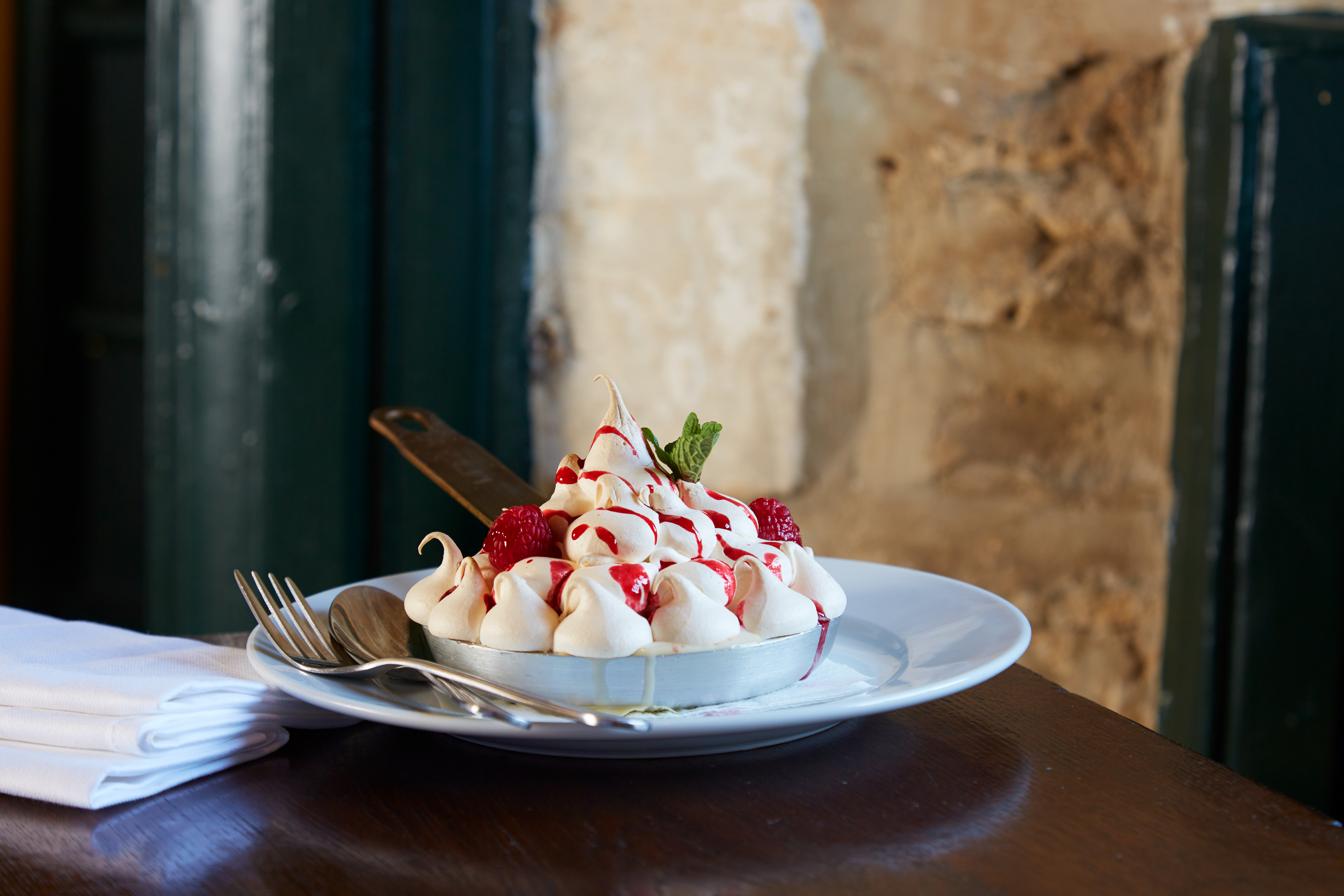 For our mains, we opted for the rich and hearty Beef Bourguignon with all the trimmings and Creamed Potato and The Cotswold's signature Twice Baked Double Gloucester Soufflé with Spinach.
Last but certainly not least was dessert, we opted for sweet and savoury in the form of a decadent Chocolate Mousse with Honeycomb and a Cheeseboard consisting of a trio of cheeses; Compte, St. Maure and Dolcelatte with polenta, fragrant rosemary biscuits and sweet chutney.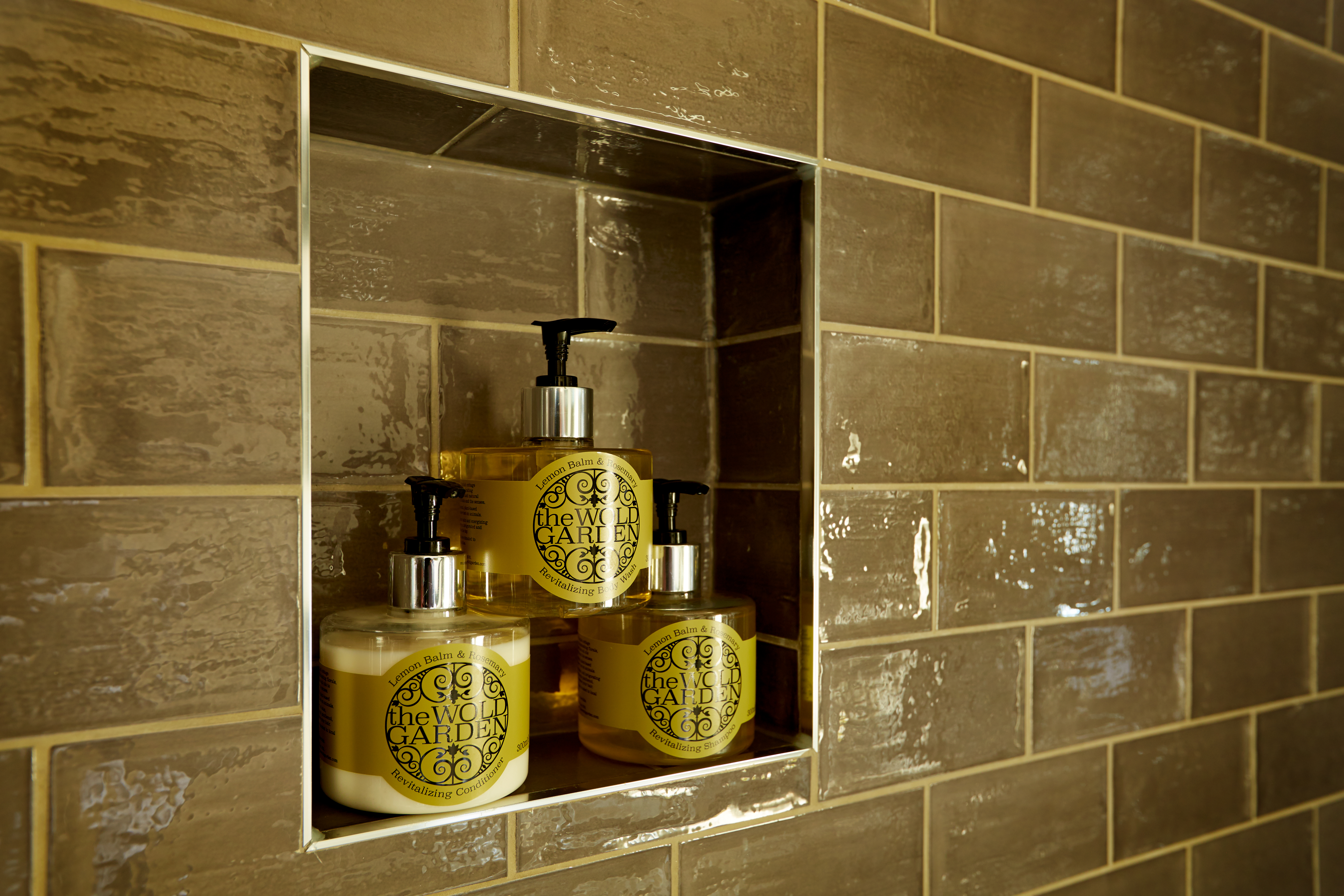 After a luxuriously long sleep, we woke for breakfast, which was an equally elaborate affair as supper had been the night before. There was a vast spread for the Continental Breakfast, with freshly made filter coffee and tea, a variety of fresh juices, The Bull's Bircher Museli, cereals, an opulent breakfast charcuterie and cheese platter and viennoiserie pastries, toast and jams.
We opted for the cooked breakfast and dined on delicious Poached Hen's Eggs on Sourdough Bread with Oven Baked Tomatoes and fresh Avocado and The English, with Free Range Poached Eggs, local Kelmscott Sausage, Streaky Bacon, Fried Bread, Sauteed Mushroom, Black Pudding, Baked Beans and Tomato.
There is also a vast selection of coffee's on offer, including; Espresso, Macchiato, Latte and a variety of artisan teas from Jeeves and Jericho.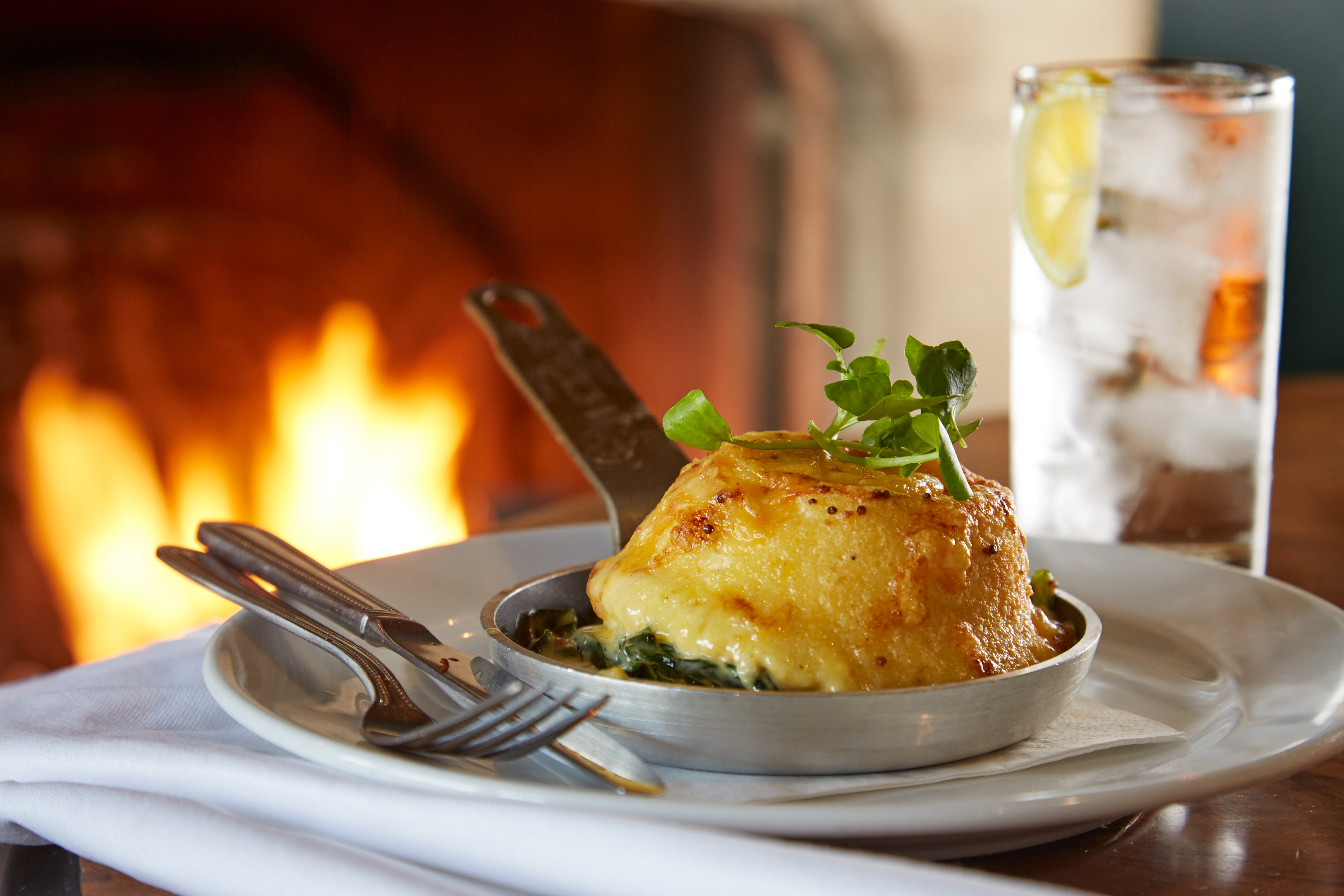 In The Cotswolds visitors are spoilt for choice with things to do and guests at The Bull are no exception. Fairford lies on the River Coln at the foot of the Cotswolds. The Bull has private fishing rights to a 1.25-mile stretch of the river with excellent fishing for grayling and trout
Fairford hosts a traditional market every Wednesday, a continental market twice a year and a festive market for Christmas on the first Friday of December. Carrying on an ancient tradition, the Fairford Town Crier "cries" in the Market Place on the 1st Wednesday of every month.
Fairford's famous medieval 'wool' church of St Mary's, boasting the finest, complete set of 28 medieval stained glass windows in England is a minute's walk away. Alternatively, take a longer walk along the River Coln by the Old Mill and around the many lakes in the Eastern Cotswold Water Park.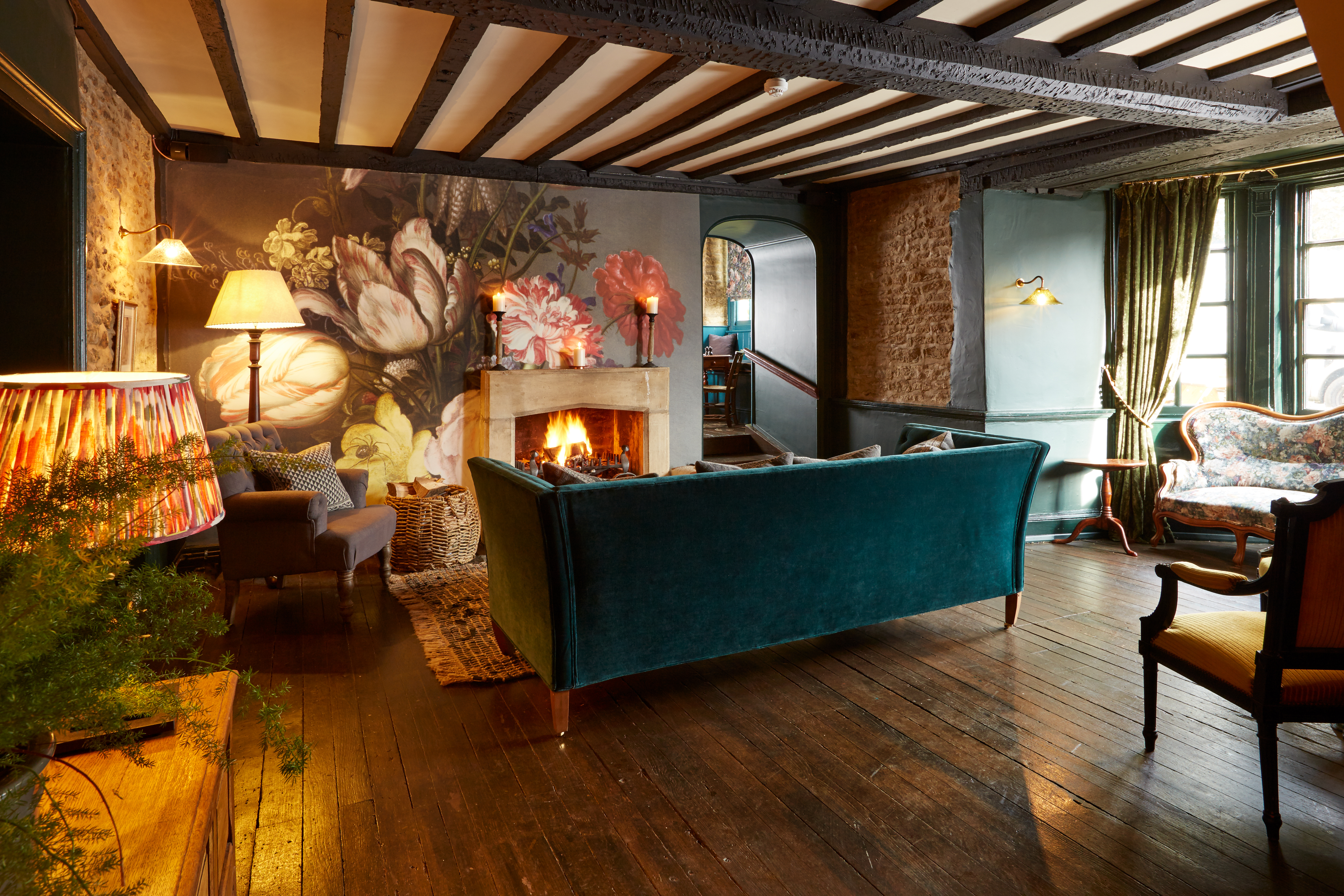 All activities can be arranged directly with The Bull. Guests can also partake in an array of local activities including; cycling, horse riding, sailing, indoor climbing, wine tours and tennis. Unmissable local attractions include; the truly magical Blenheim Palace, Cheltenham Races and Sudeley Castle.
With luxurious interiors, a delectable menu and endless charm, The Bull is truly in another league when it comes to the beloved country pub.
The Bull
The Market Place, Fairford GL7 4AA, Gloucestershire
01285 712535