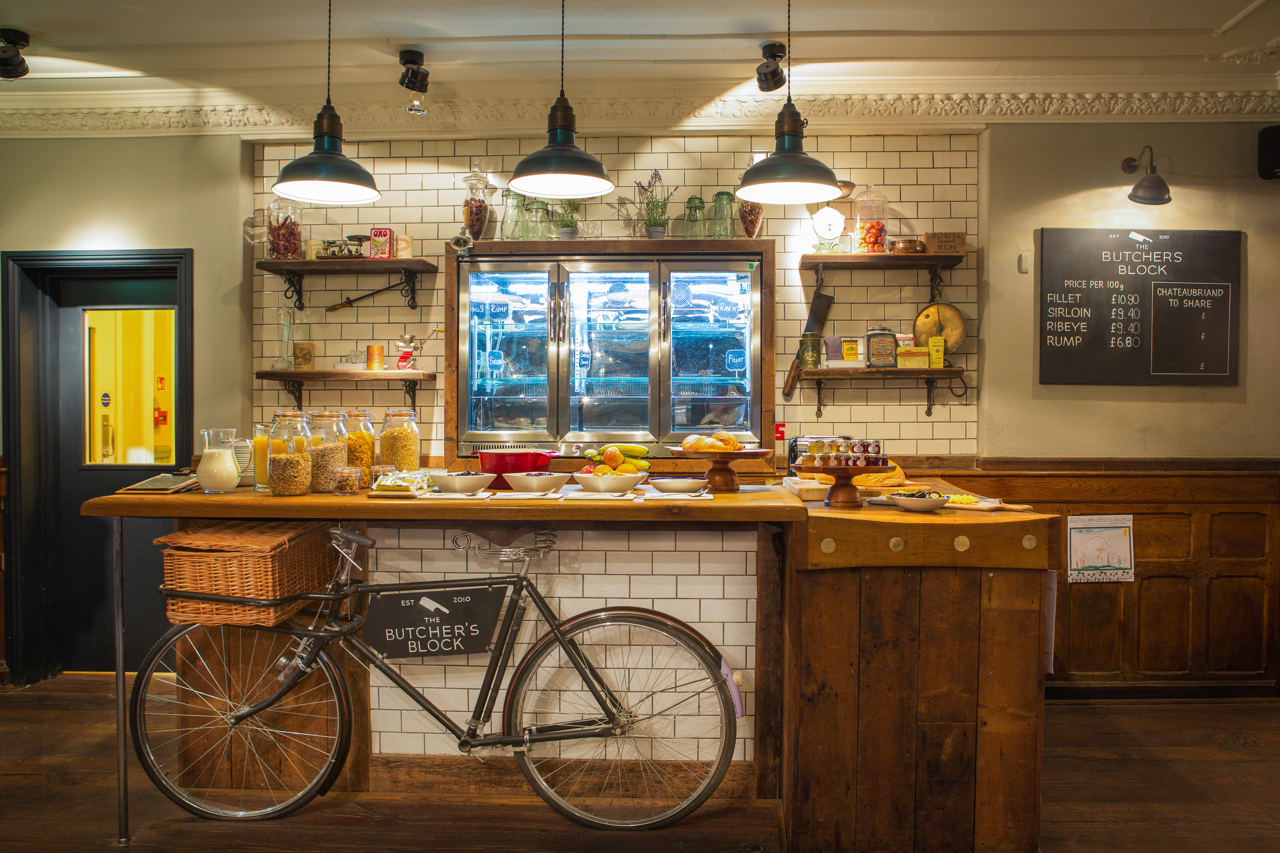 The Chequer's is located on Marlow High Street, in the very heart of the town centre. This isn't necessarily for those that like peace and quiet because Marlow is a thriving town with warm and friendly locals and an array of pretty boutiques and popular high-street shops, including; JoJo Maman Bébé, Sweaty Betty and Jack Wills.
By day it may be a haven for shopping but by night it truly comes to life, with an array of fantastic restaurants and bars. Nestled amongst the shops and restaurants is the charming contemporary facade of The Chequers.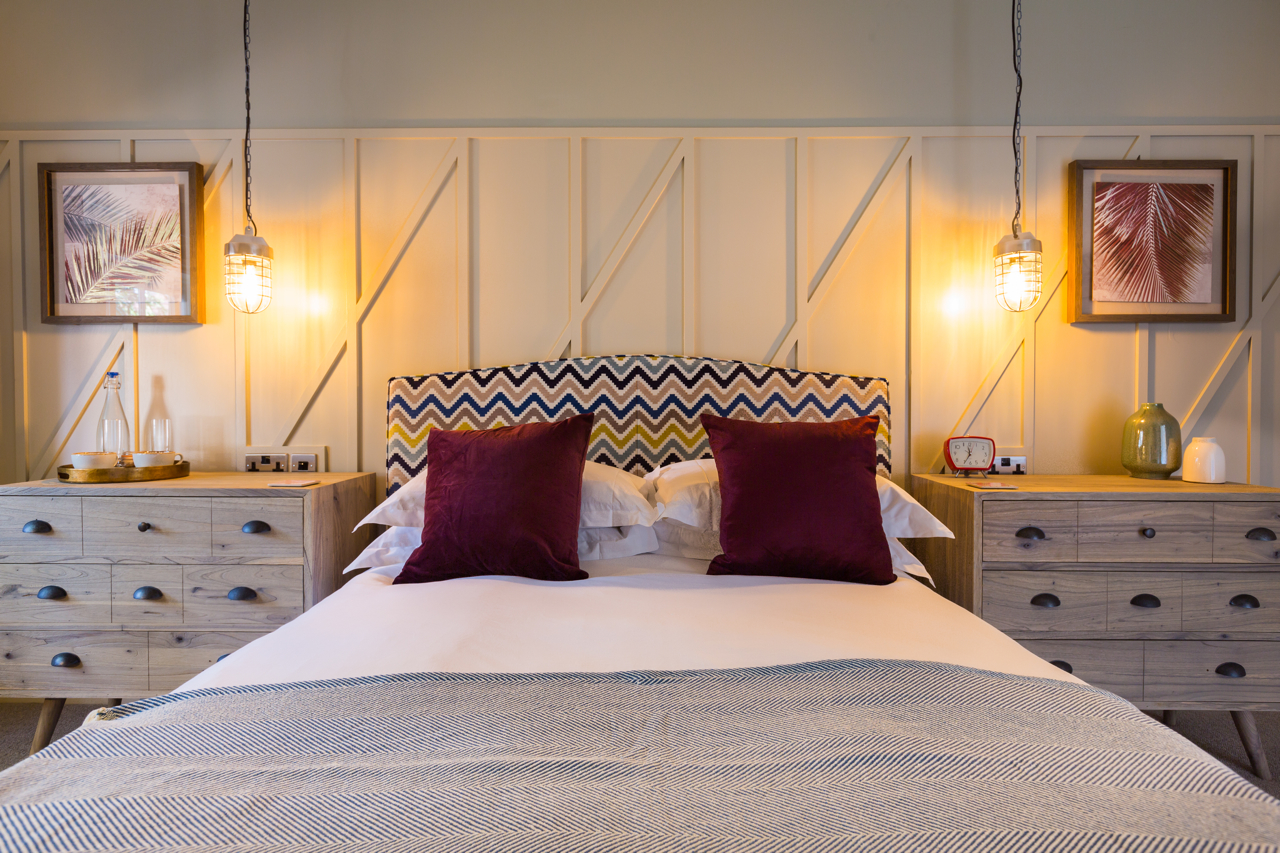 The story of how The Chequers became part of the iconic Brakspear family dynasty is very closely connected to Brakspear's brewing roots. In 1711, Brakspear was born in neighbouring Henley on Thames, when William Henry Brakspear began brewing in the garden of 65 Bell Street.
In 1769, a 19-year-old Robert Brakspear became the landlord of the Ye Olde Cross Keys pub in Witney on the outskirts of Oxford. It was here that Brakspear Bitter was born and brewed. By 1779, Brakspear Bitter had become so popular that an upgrade to a bigger brewery was necessary so Robert returned to Henley, where it all began to join his uncle Richard Hayward at his brewery.
The brewery on Bell Street in 1812 and moved to New Street where it can still be seen today. Brakspear's brewing moved once again to Marston's Wychwood Brewery, just around the corner from the Ye Olde Cross Keys in Oxfordshire.
In 1893, Brakspear acquired the Grey's Brewery back in Henley and this led to the purchase of The Chequers freehold in October 1897 for the princely sum of £1900. Not only does The Chequers building have extraordinary beauty but it also holds great historical significance, it dates back to the 16th century and has been a pub for all of that time.
Today, The Chequers aesthetic has honoured its long history by the presence of the striking original beams of ship timbering, whilst embracing a contemporary feel with a palette of cool cream and hanging light bulbs.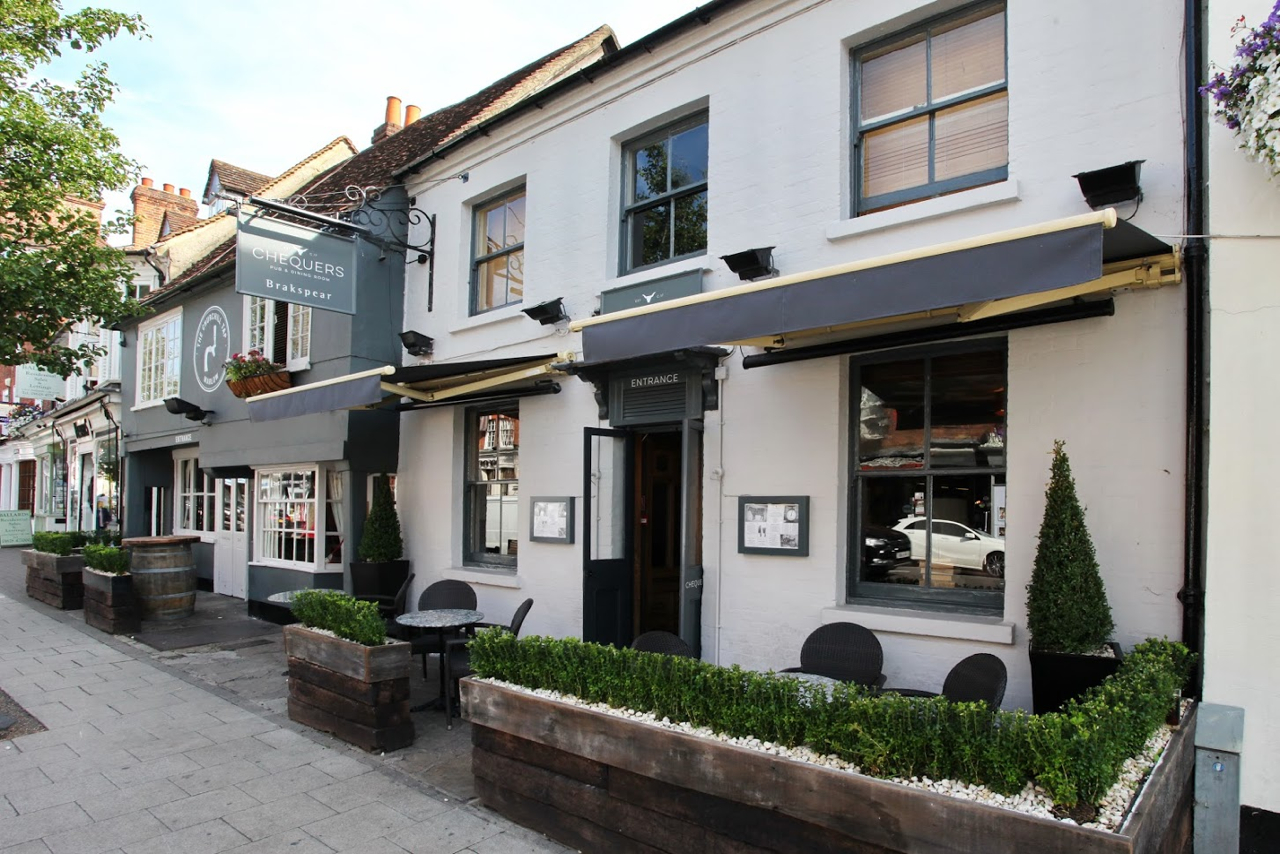 The Chequers recently underwent a renovation and now boasts nine cosy and beautifully decorated en-suite bedrooms, eight Feather & Black kingsize and one double bed. Each has been carefully design to prioritise comfort whilst never neglecting effortless style.
Each room has a Nespresso coffee machine with a selection of hot drinks and biscuits, free WI-FI, still and sparkling water and a luxurious spacious contemporary bathroom stocked with decadent Temple Spa toiletries.
Also included in the stay is a full, freshly-prepared English or continental breakfast in the morning.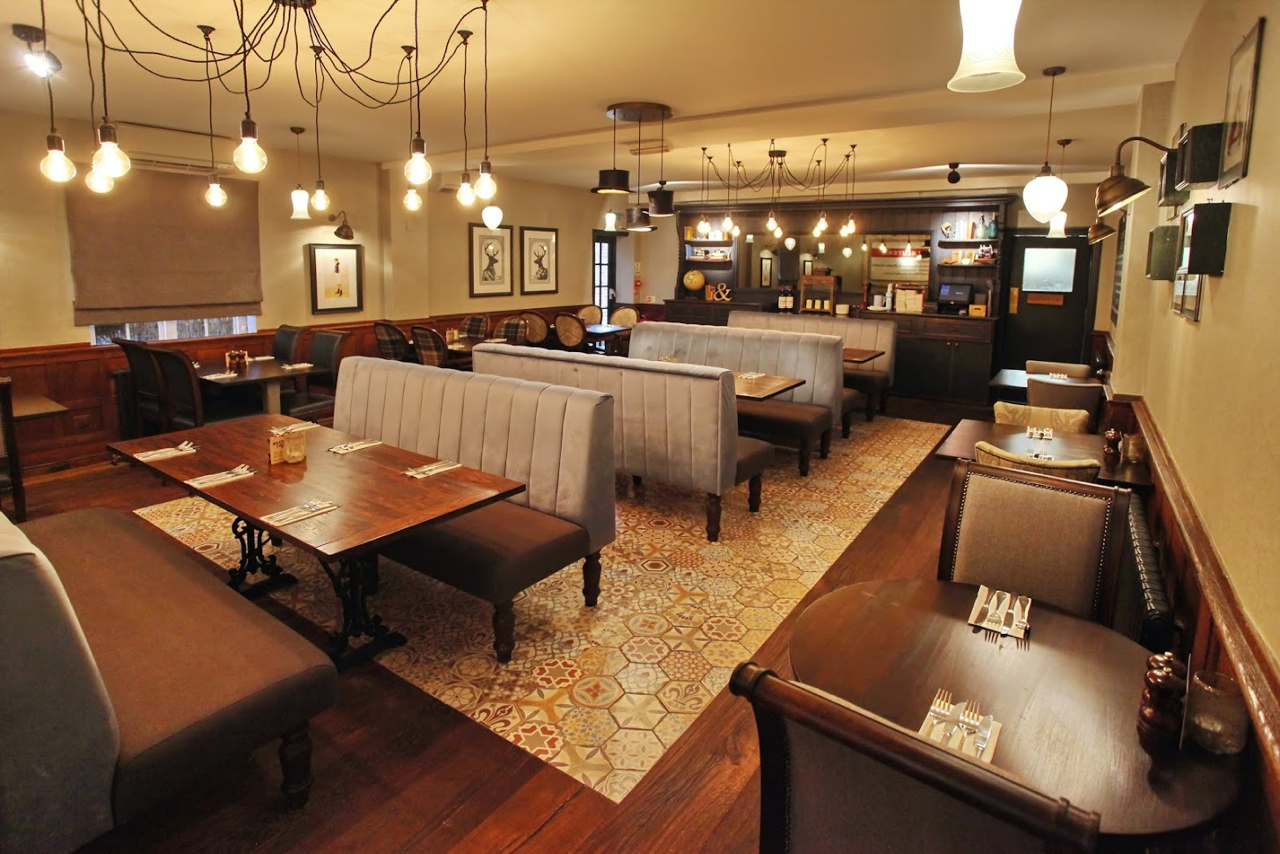 There are infinite reasons to visit bustling Marlow and it's prestigious neighbour Henley but The Chequers biggest attraction is its incredible food and drink. The bar is heaving with an extensive variety of high-quality spirits, beers and wines from all around the world. There is also an impressive rang of cask ales, brewed locally as well as from further afield.
The drinks menu consists of cocktails, champagnes, speciality gins, beers and wines. We adored the Silent Pool, produced with 24 unique botanicals, a rich, cool and clean juniper-driven spirit with delicate but unmistakable floral layers of lavender and camomile. We also couldn't recommend the Chablis 1er Cru Montmains 2015 enough, from Burgundy, France it has incredible depth with classic flint, delicate citrus and thirst-quenching minerality.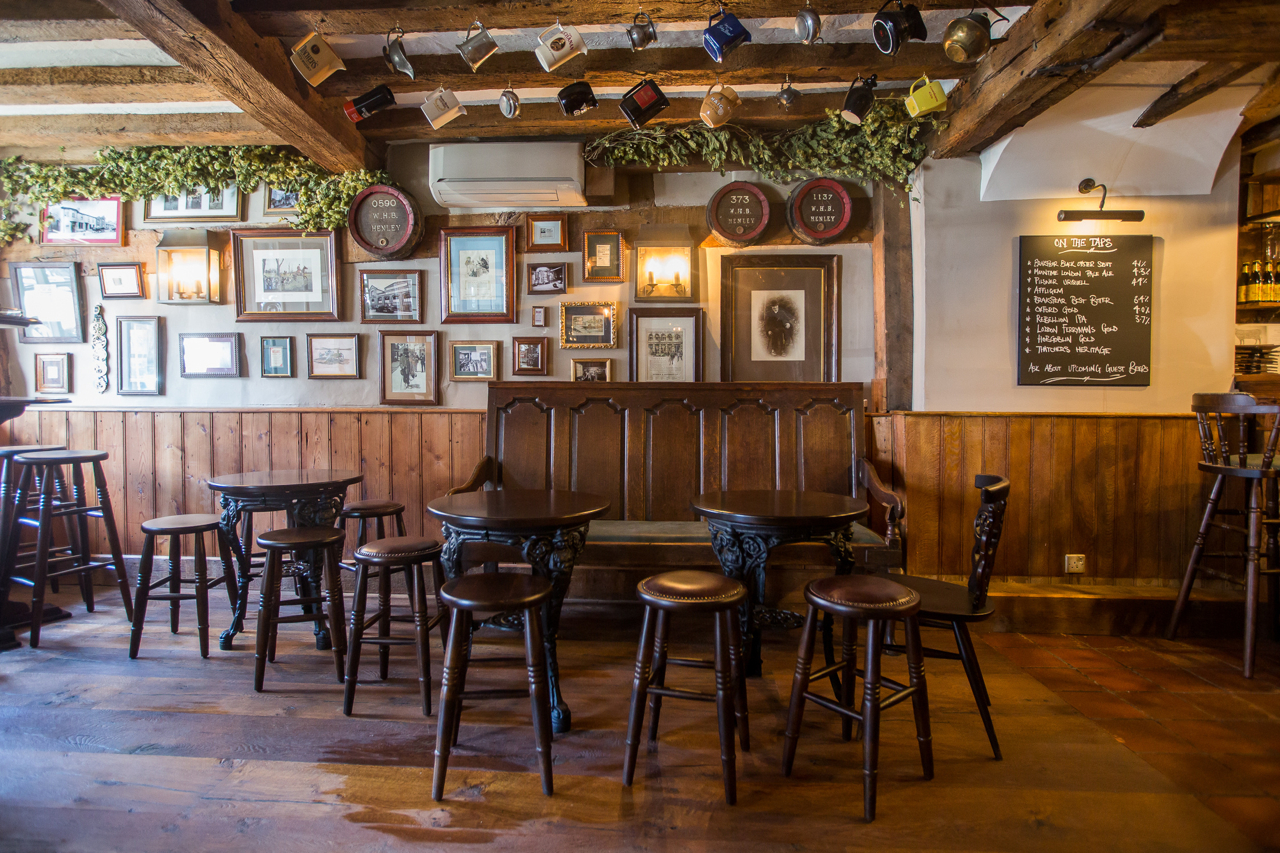 All of the food is freshly prepared on the premises, with an intense commitment to locally-sourced ingredients where possible.
To start, we devoured sweet and sticky BBQ ribs, served with cool and creamy fresh coleslaw and a piping hot rich and creamy twice-baked cheddar soufflé with spinach and a tangy grain mustard.
For our main course, we headed straight to the Butcher's Block, where we chose the cut, size and style of cooking for the fresh aged grass-fed Australian beef and the chef did the rest. The Chequers signature secret glaze is also a must-try to enhance a truly delicious steak. The premium medium-rare 16oz Chateaubriand steak was succulent and juicy, served with golden triple-cooked chips, glistening vine tomatoes and sharp rocket.
Next, we tucked into 'Neatended Mess' with fresh strawberries, crunchy meringue, pistachio, creamy vanilla mascarpone and strawberry ice cream. Like true gluttons, we finished our meal with the 'Farmhouse Cheese Plate', with Fowlers Warwickshire Truckle, Cotswold organic Brie, Stilton and Cerney Ash accompanied by water biscuits and grapes.
For a truly outstanding meal and an unforgettable stay, look no further than The Chequers.
The Chequers
53 High St, Marlow SL7 1BA