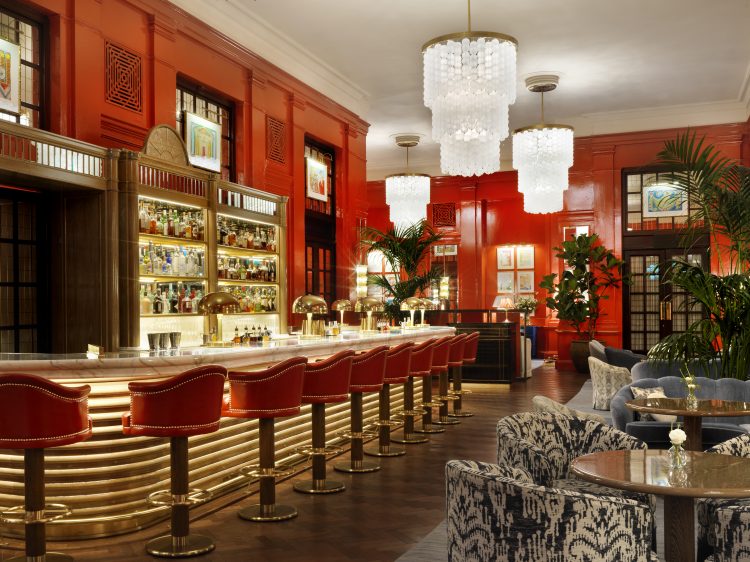 Located in the Bloomsbury Hotel, The Coral Room is reminiscent of a Wes Anderson Hotel. The art deco bar features sultry pink walls and a bar of exquisite gold and marble, lined with red leather and gold studded bar stools, with lush palm trees on either side and decked with several tiered cascading white baubled chandeliers throughout the room. 
Try one of their cocktails inspired by the English coast and countryside. Each cocktail combines local ingredients: Kentish cobnuts, Bramley apples, violets, rhubarb, rosehips – with their signature panache. The 'Bloomsbury Blush', 'The Full Bloomer' or 'Living in Coral' are sure to quench your thirst. Enjoy your apertifs with some of the delectable offerings from the menu such as 'The Bloomsbury Burger' featuring fries, 'Tiger Prawns' with harissa aioli and lemon or 'Roasted Butternut Squash Risotto' with gorgonzola and pine nuts. 
For a more debaucherous evening, take to the Bloomsbury Club where they have a rotation of live jazz acts from Wednesday to Saturdays from 9pm. There is no better way to #PaintTheTownCoral.

@thecoralroom
16-22 Great Russell St., London WC1N 3NN, UK