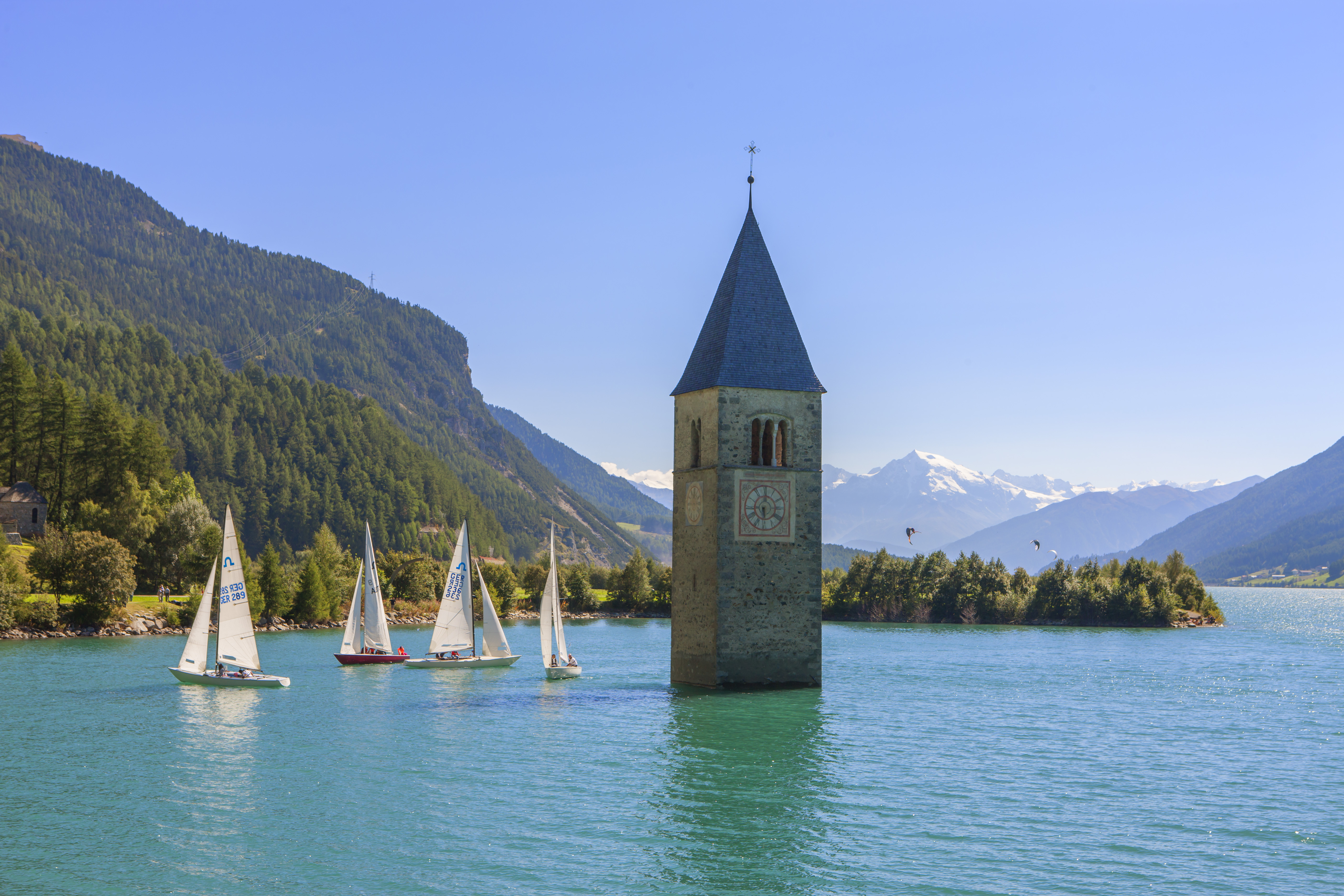 Nestled between Austria and Switzerland, South Tyrol is one of Europe's hidden gems. This picturesque Italian province is unprecedented amongst the rest of its European peers, with its people speaking three languages; German, Italian and Ladin.
The landscape is mind-blowingly beautiful, with charming towns, medieval villages complete with vineyards that date back to the 17th century and alpine meadows decorated with wildflowers. Visitors flock to South Tyrol from all over the world to catch a glimpse of the majestic Dolomite mountains, a UNESCO World Heritage site.
South Tyrol is rich in culture and history; the region is an eclectic mix of Mediterranean and Tyrolean customs that is reflected in the welcoming people, language, architecture and delicious food.
The quaint medieval spa town of Merano is home to world-famous natural thermal baths with healing radon water from the springs of Mount Vigilio. The enchanting town has attracted many notable people, such as Empress Elisabeth of Austria, who was a regular visitor.
Follow in Empress Elisabeth of Austria's footsteps and explore the old municipality of Merano by taking a leisurely stroll through this quaint town or discover the 800 majestic castles and enchanting manors that are steeped in South Tyrol's antiquity.
The romantic Trauttmansdorff Castle was Empress Elisabeth of Austria's holiday residence, it now houses one of the world's most extraordinary botanical gardens. There are more than 80 stunning garden landscapes where plants from all around the world thrive and bloom.
Take advantage of the magnificent scenery and explore the Val Pusteria valley. It is the most harmonious of nature's offering, with emerald meadows, fairytale forests and gentle rolling hills. Set out on an unforgettable adventure by bicycle or on foot; there is over 13,000 km of natural hiking trails across the scenic mountainous terrain.
Celebrated mountaineer, Reinhold Messner is a South Tyrolean native and was the first man to climb every mountain over 8,000 metres and to complete a solo ascent of Mount Everest without the use of contained oxygen. In 2016, The Telegraph crowned Messmer 'The World's Greatest Living Man'.
To experience the best of world-famous South Tyrolean hospitality, stay at one of the many unforgettable family-run accommodations such as San Luis, the brainchild of fourth generation hoteliers, the Meister family. It is the perfect rustic retreat set in 40 hectares of alpine park, comprising of 26 chalets and 16 magical treehouses.
South Tyrol is home to an exceptional 18 restaurants that have been awarded a total of 23 Michelin stars, the highest density of Michelin stars in Italy. They are full of traditional and contemporary culinary delights. The Tyrolean Speck is a must-try, it is a local delicacy that has been around since the early 13th century. It pairs perfectly with South Tyrol's delicious locally produced cheeses and wines.
For wine lovers, 27 of the region's wines have received the prestigious Italian wine award, 'Tre Bicchieri' (three glasses) by the 'I Vini d'Italia 2017' guide. This is no surprise, as 20 different grapes grow on merely 12,350 acres of vineyard.
With a thriving culinary scene, an illustrious history, over 300 days of sunshine each year and a magnificent abundance of natural beauty, South Tyrol offers an adventure of unforgettable delights.
suedtirol.info/summer