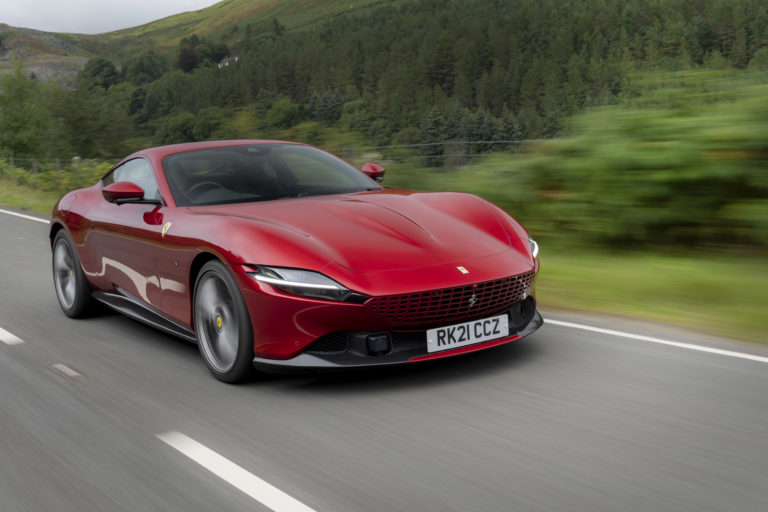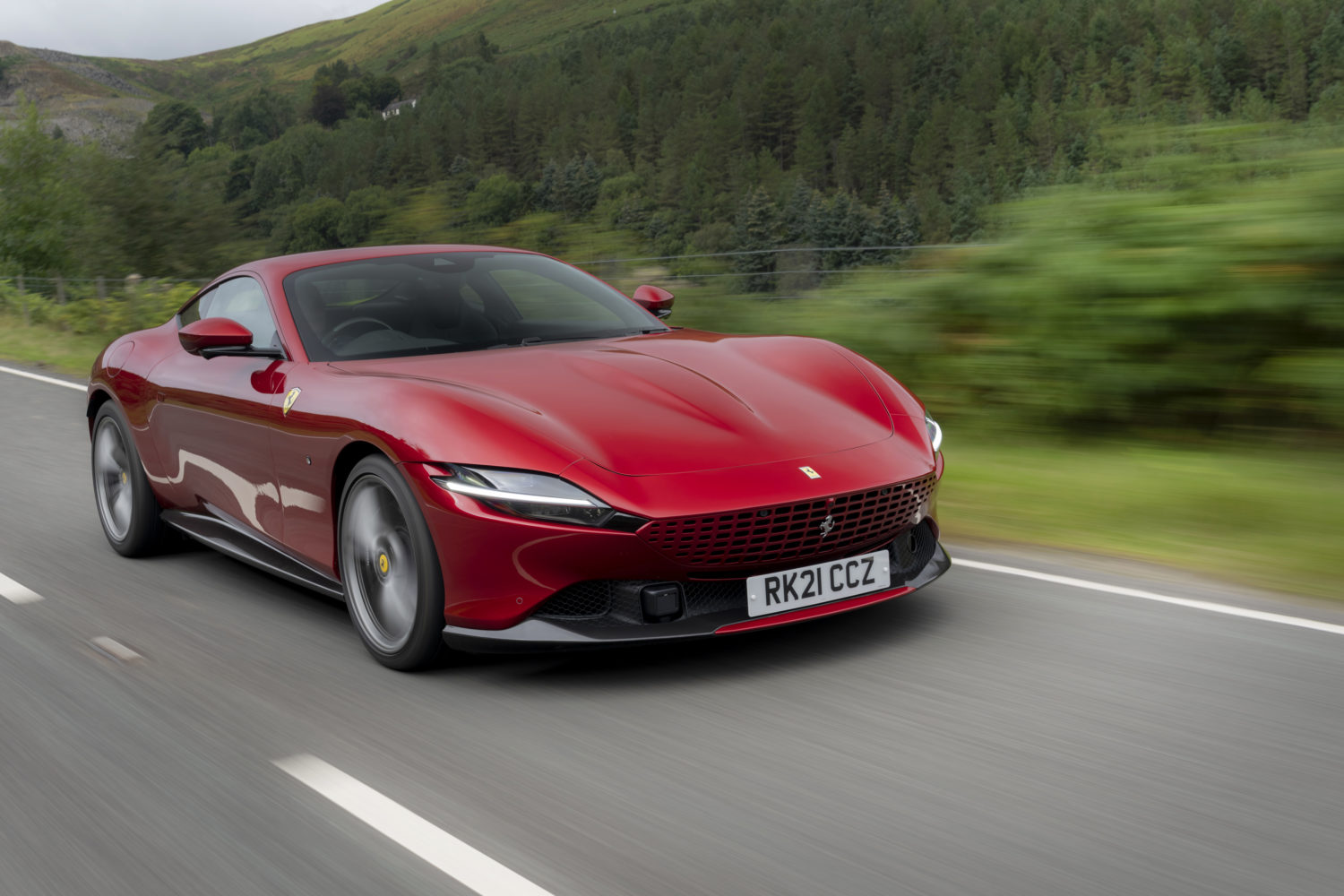 Try not to fall in love with the Ferrari Roma at first sight, we dare you. It is a love letter to La Dolce Vita, the unapologetically whimsical and pleasure of life in Rome in the 1950s and 1960s. It has the kind of beauty that not only turns heads, but is truly magnetic. You can expect onlookers to flock to it in awe like bees to a honeypot.
The Ferrari Roma is a beauty but it is also a beast. It may be timeless and sublimely refined but it represents the pinnacle of performance in its category, boasting a turbo-charged V8 from the family of engines that has won the overall International Engine of the Year award four years running. This engine boasts 620 cv at 7500 rpm and is coupled with the new 8-speed DCT gearbox that was introduced on the SF90 Stradale. Ferrari has introduced the five-position manettino for the very first time on a Ferrari grand tourer and a best-in-class power/weight ratio. This makes the Ferrari Roma the most powerful, elegant and fun to drive mid-front-engined V8 2+ in Ferrari history.
The Ferrari Roma has it all, beauty and brains in equal measure. Inside the Roma has a chic new minimalistic cockpit with graceful curves and spectacular new-generation infotainment. The luxurious dual cockpit has been designed as two separate spaces, allowing the passenger to feel involved in the driving experience, like a co-pilot. It is the height of contemporary luxury using the finest materials, such as full-grain Frau® leather, Alcantara®, chromed aluminum and carbon fiber. The Ferrari Roma may be an ode to the Prancing Horses' glorious past but with it's incredible power and new technology, it is driving straight into the future.
@ferrariuk