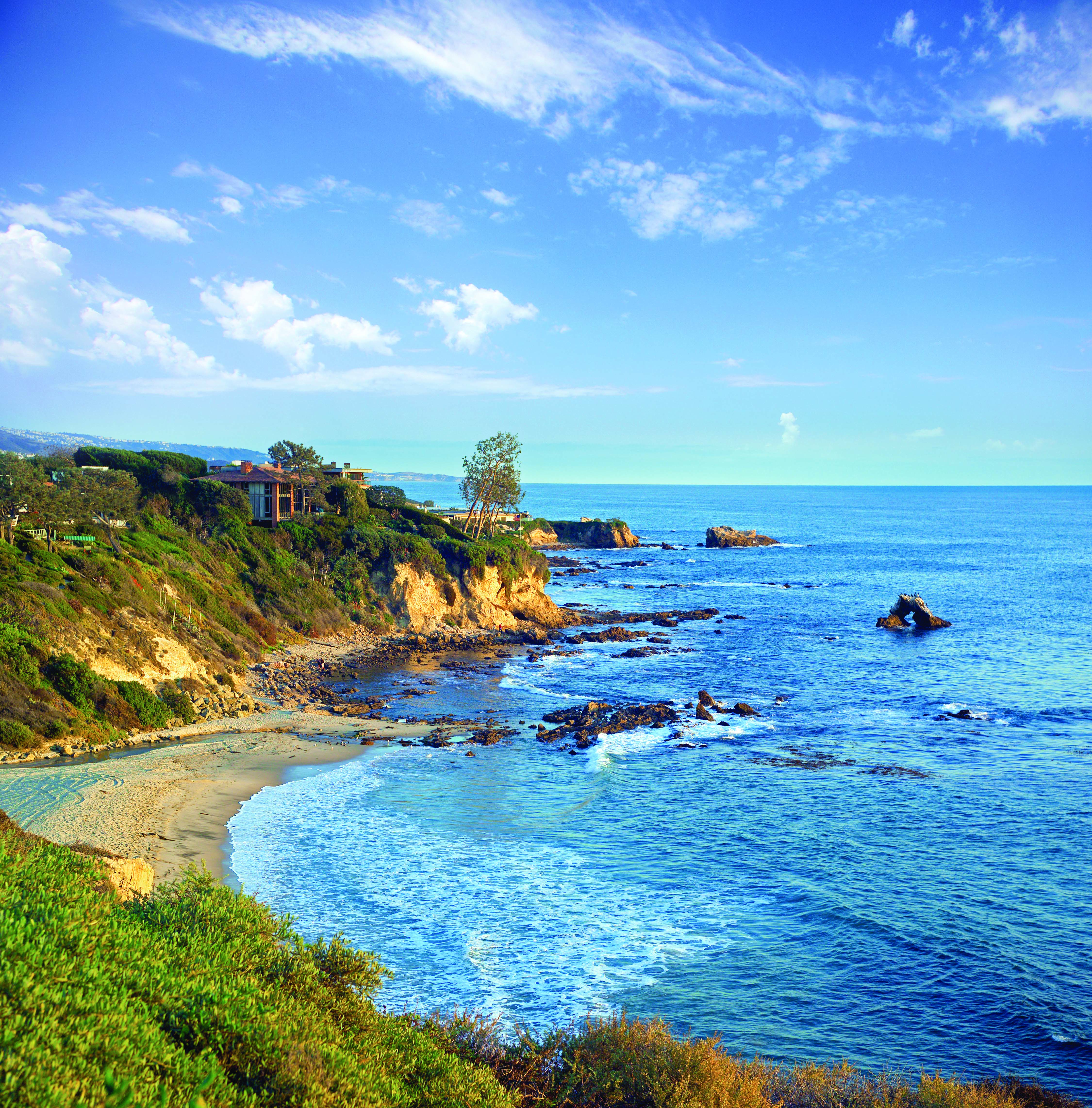 Newport Beach is a coastal getaway like no other. The deep blue ocean glitters in the distance and the California sun makes the sand shimmer like gold dust. For decades, Newport Beach has attracted billionaires, world leaders and Hollywood's elite. Stars such as Taylor Swift, Gwen Stefani and Kobe Bryant have bought opulent homes in the area to escape the hustle and bustle of Los Angeles which is just one hour away.
Newport is a marriage of charming contemporary architecture and mesmerising natural beauty. There is something here for everyone, from luxury shopping and fine dining to surfing and yachting on the crystalline waters.
Here is our carefully curated itinerary for the perfect day spent in Newport…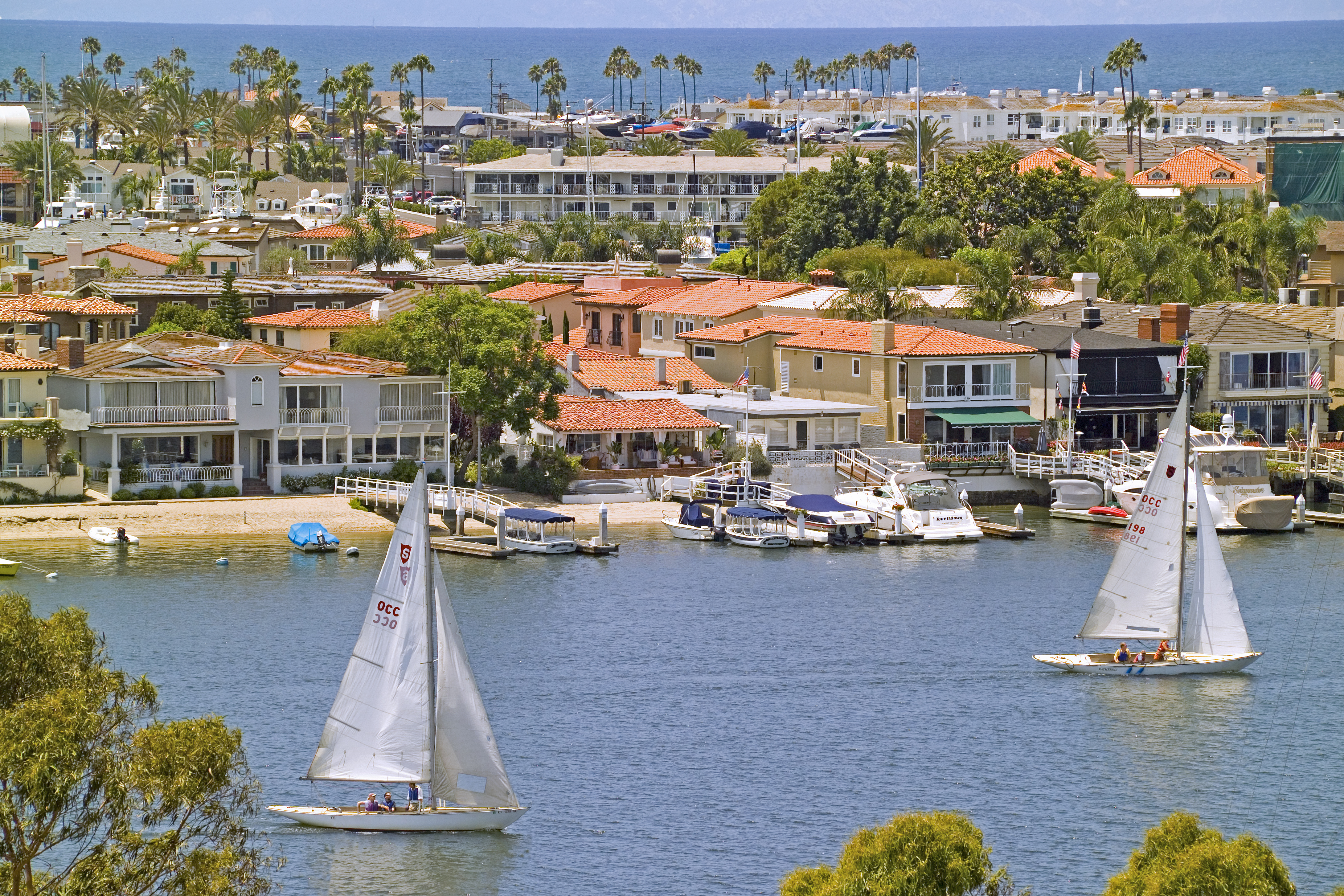 7am – Wake up at Balboa Bay Resort
Overlooking Newport Bay, the Balboa Bay resort is the only Forbes Four-Star, AAA Four-Diamond hotel in Newport situated on the waterfront.
The 15-acre paradise is a masterpiece, offering Mediterranean-style architecture and timeless style. The luxury suite offers 900 square feet of magnificence and an unforgettable view of the super yachts docked along the waterfront. With a sleek marble bathroom, spacious living area and king-sized bed, it is the epitome of elegance and luxury.
The resort offers incredible waterfront dining at celebrated gastropub A&O Kitchen + Bar and Balboa Bay resorts' signature restaurant the Waterline Newport Beach, which offers a water-to-table gastronomic experience like no other.
However, the jewel in the resorts crown is undoubtedly the amazing therapists at the Balboa Bay Spa. Opt for the bespoke Harborside massage, choose your aromatic scented oil, whether you'd like a light or deep tissue massage. The friendly therapists will go above and beyond to satisfy your needs, you can easily lose an entire afternoon treating yourself at the Balboa Bay Spa, from a makeover at world-famous hair salon the Dry Bar to a swim in the majestic outdoor pool, an amalgamation of intricate Italian design and bold blue and white patterns, experience what life is like relaxing on the deck of a super yacht.
For the quintessential Californian coast experience, there is simply nowhere better than Balboa Bay Resort.
@balboabayresort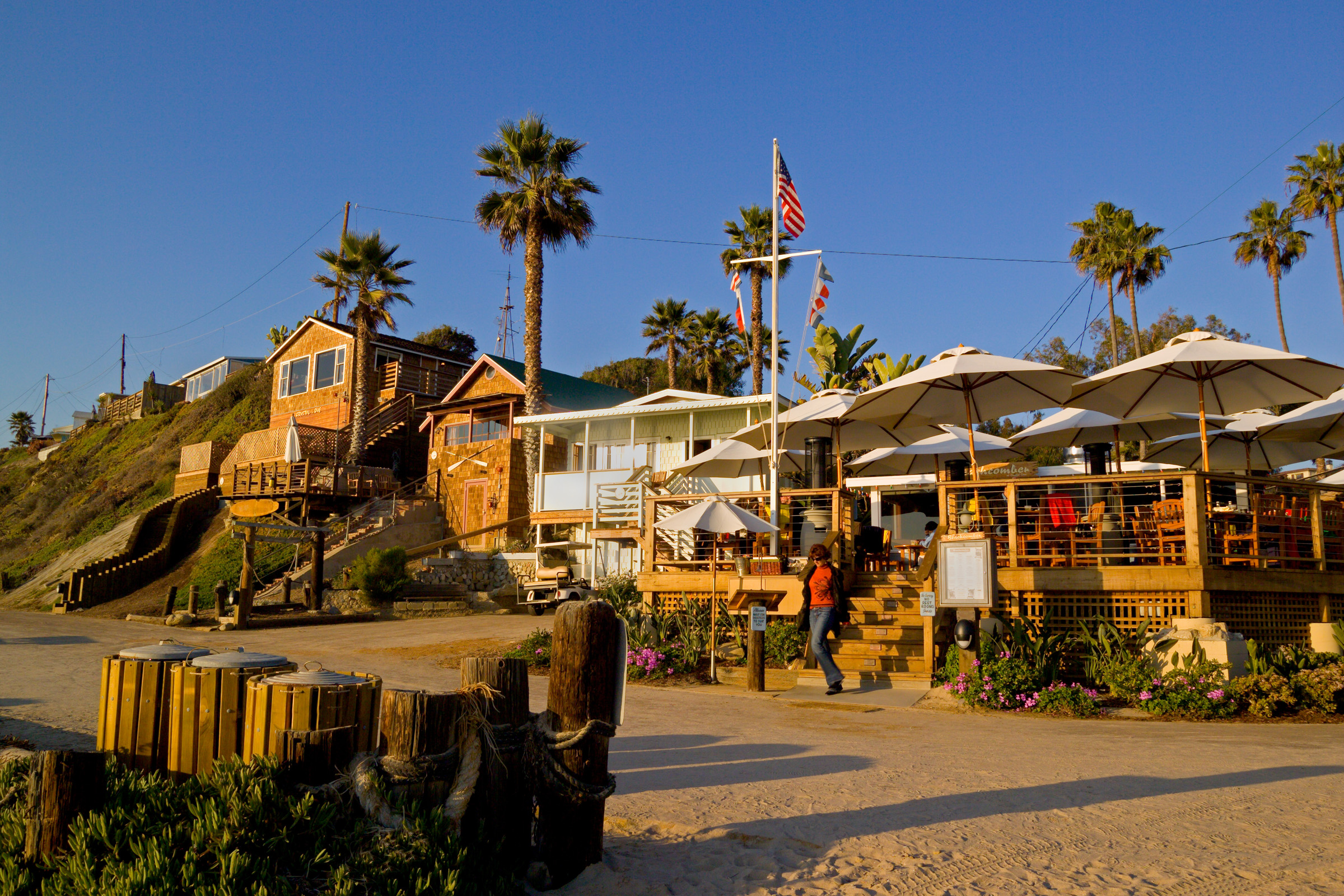 9am – Breakfast at The Beachcomber Café
The Beachcomber Café is a Newport Beach institution, famous for its delicious food and stunning ocean views. Located directly on the beach, start your day the best way with a plate of iconic warm Beachcomber Beignets, sweet fluffy pastries dusted in powdered sugar and served with mountains of whipped cream and syrup.
Next, the Steak Chilaquiles are unforgettable, perfectly seared tender flank steak braised in guajillo sauce, served with corn tortillas, cheddar cheese and dollops of sour cream, guacamole and crowned with a sunny side up egg.
@beachcombercafe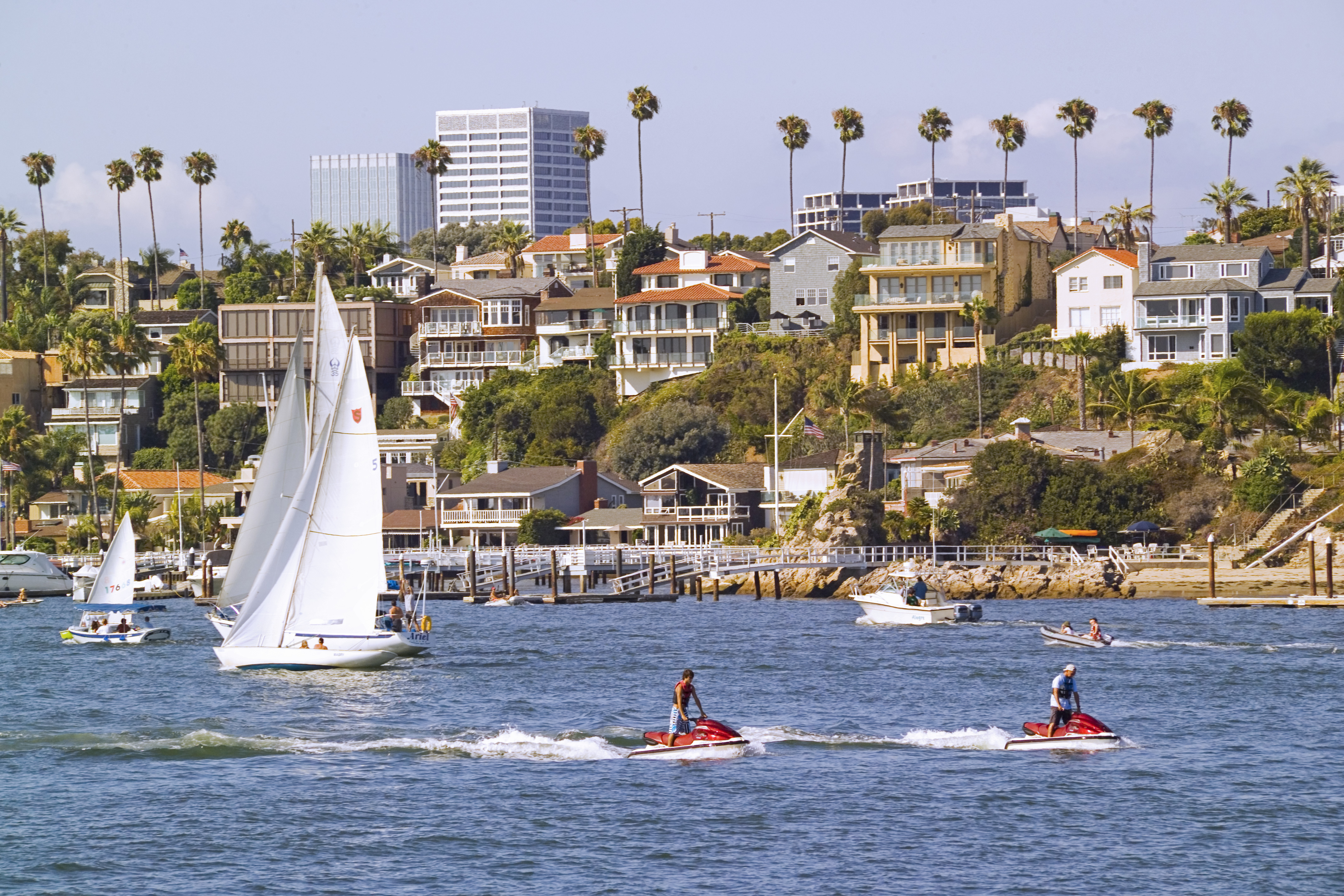 10am – Whale Watching with Newport Coastal Adventure
When visiting Newport, it is essential to get out on the warm, crystal waters as much as possible. There is no better way to do this than by going whale watching with Capt. Taylor from Newport Coastal Adventure.
Stare in amazement at a multitude of astounding sea life, from colossal Humpback, Blue and Gray whales in their natural habitats. As Newport is home to one of the largest marine protected parks, on the cusp of Newport bay, you have a great chance of spotting whales and definitely sea lions lazing on the buoys and dolphins, swimming playfully in vast pods around the boat leaping from the water to your amazement.
@newportcoastaladventure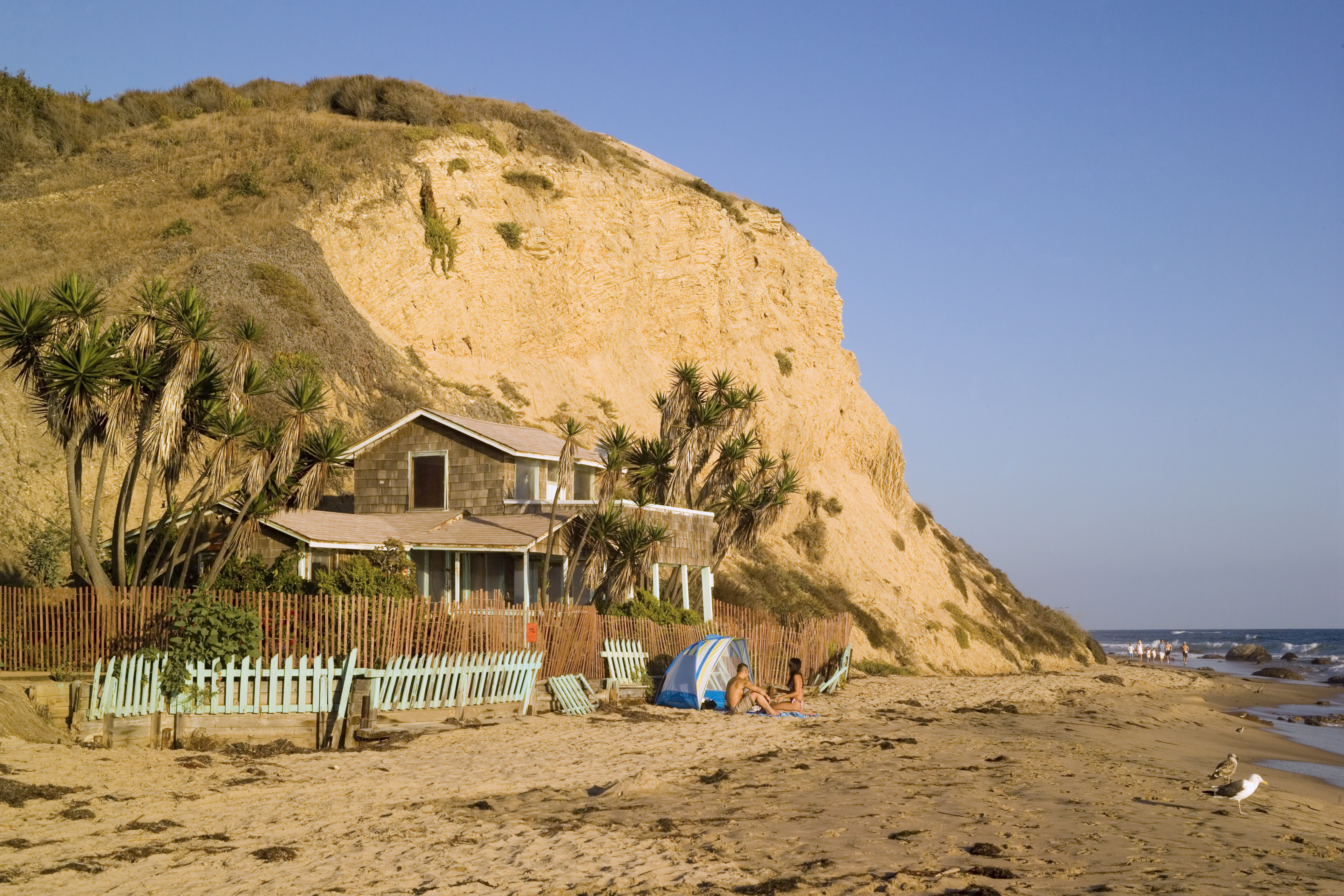 1pm – Lunch at Nobu
Boating culture is the lifeblood of Newport, so much so that locals Dine and Dock, docking their super yachts and heading straight to dine. For the most extravagant lunch in Newport, head to Nobu Newport Beach which overlooks the mesmerising harbour.
To start, opt for a taste of the ocean with the Soft Shell Crab, Yellowtail Sashimi Jalapeño and Rock Shrimp Tempura with a butter ponzo. Next, try the Lobster Bao and the Takumi Sliders, the meat is so tender that it melts exquisitely in your mouth. To finish, treat yourself to Nobu's signature Bento Box filled with Valrhona Dark Chocolate Fondant and Imperial Matcha ice cream.
@nobunewportbeach
noburestaurants.com/newportbeach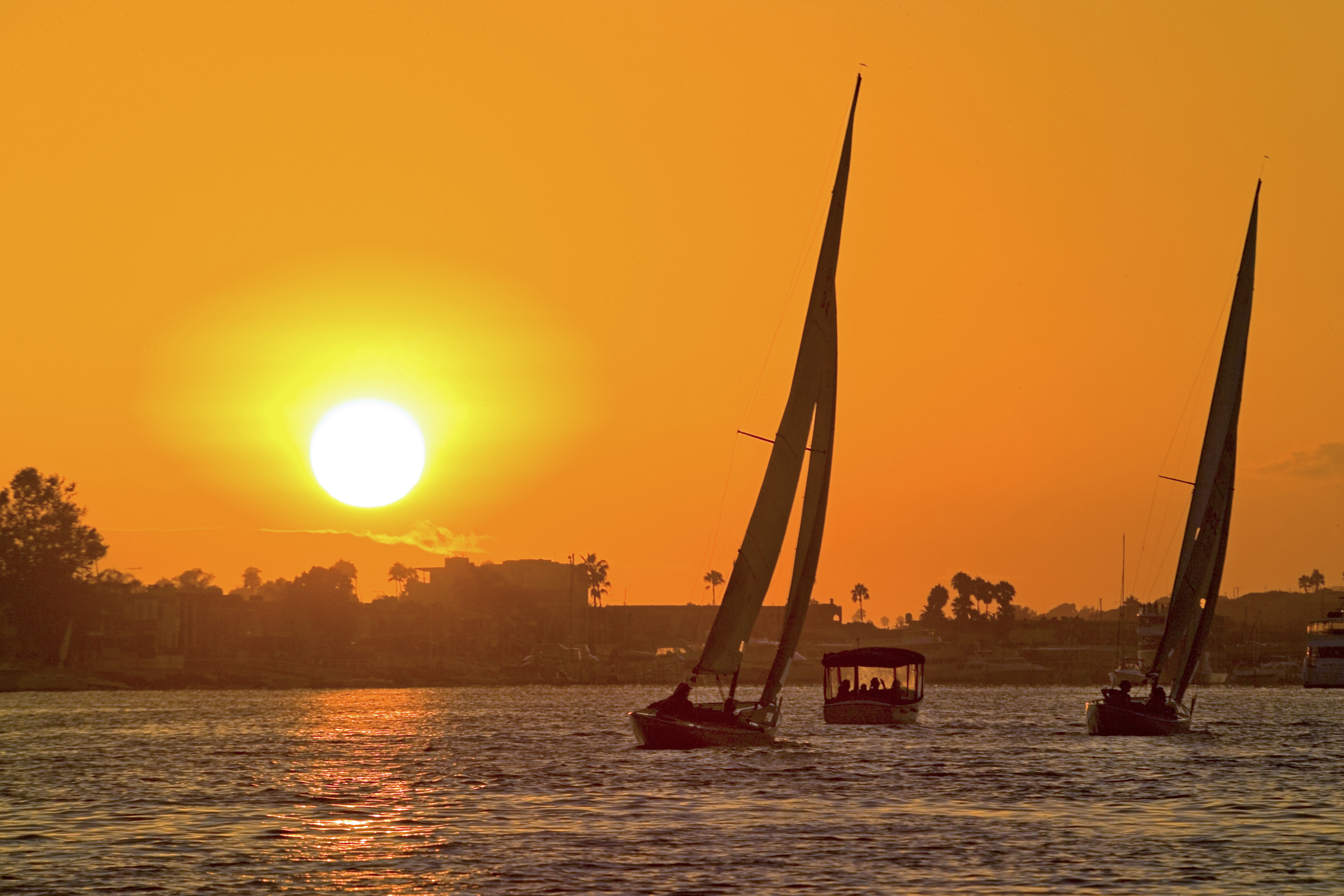 3pm – Duffy Tour with Balboa Boat Rentals
If you are over the age of 18 with a driving license, take the power into your own hands and rent a Duffy boat to cruise along the waters of Newport with ease. The Duffy is completely electric and couldn't be simpler to sail but if you'd prefer the helpful hand of a knowledgeable local guide, ask for Carolyn, an enthusiastic ray of sunshine.
Let Carolyn navigate you through Newports waters, past the most imposing superyachts you've ever seen to a melting pot of beautiful architecture, from Cape Cod style cottages to Italian Renaissance style super villas and New England style homes to immense American colonial style properties as intricately decorated as a wedding cake.
Carolyn has a fascinating wealth of knowledge on the local area, a wicked sense of humour and so much energy that you can't help but smile from ear to ear in her company. At the end of the tour, she hugs you warmly and says "I hope the sun shines on you today and all days". Bring your own music, drinks and food for the perfect afternoon spent at sea.
5pm – Balboa Bar's at Sugar 'n Spice
You simply cannot go to Newport without trying the signature Balboa Bar on the charming Balboa island. Our favourite is Sugar 'n Spice who have been serving frozen sweet treats since 1945.
Tru the vanilla or chocolate ice-cream Balboa Bar or the Frozen Banana, then dip your scrumptious treat in melted chocolate or peanut butter then sprinkle an array of toppings such as Oreo crumbs or Reese's Pieces.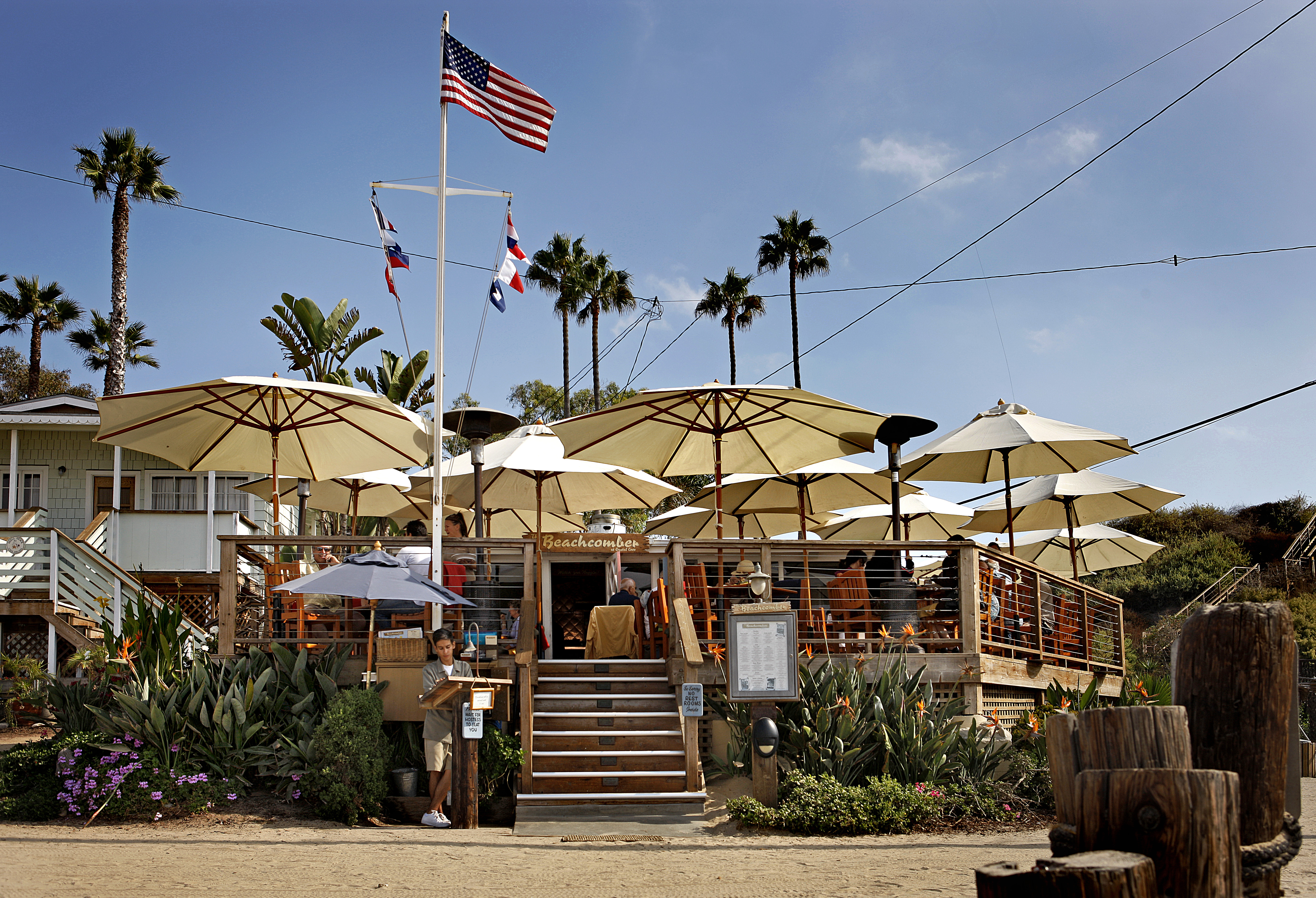 8pm – Dinner at Fig & Olive
This upscale restaurant brings the outside in, with neutral colours, soaring ceilings and decorated with olive trees. Eat al fresco or venture inside by the roaring fire, perfect for the cooler evenings.
To start, opt for the Diver Scallops, pan seared diver scallops, with caramelised leek purée and citrus sherry vinaigrette. For the main course, choose Marinated Lamb Chops, in a rosemary garlic marinade with roasted cipollini onions. The presentation of this dish is truly mesmerising; served under a large glass dome encapsulating the dish, that when removed, delivers a magical cloud of smoke which once escaped reveals a mountain of tender marinated chops.
To finish a sublime evening, there is no better choice than the Chocolate Obsession, whipped truffle ganache, chocolate obsession cake with a tart raspberry and chocolate glaze.
#newportbeach
@visitnewportbeach