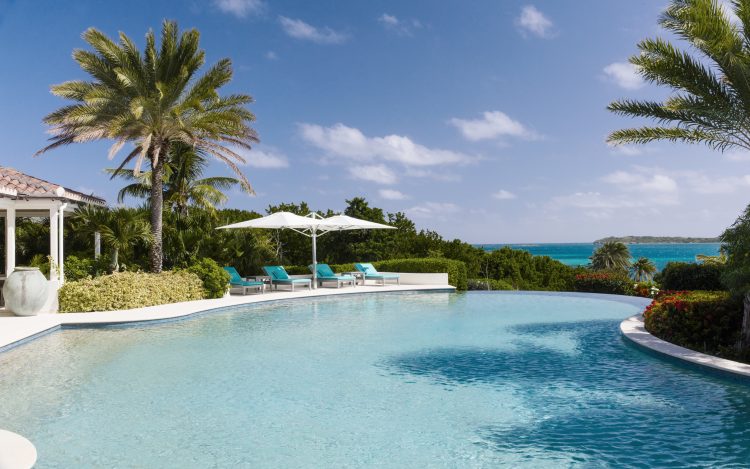 This tropical 300-acre private island is so exclusive that when you tell people you stayed at Jumby Bay, you will most likely be met with a raised eyebrow and nod of approval. Located just two miles from the mainland of Antigua, this palm tree studded island is surrounded by crystal clear water, boasts three golden beaches, and a host of dedicated staff that will greet you like an old friend.
Here is our curated itinerary for a perfect day spent on Jumby Bay…

7am – Wake up at Dragonfly

Jumby Bay recently became part of the iconic Oetker Collection and it is in good company amongst some of the world's most iconic hotels, from Hotel du Cap-Eden-Roc to Le Bristol Paris. The Oetker Collection is synonymous with elegance and luxury and this has transcended to Jumby Bay.

The island has an array of beautiful rooms, suites and villas but the private residences are truly spectacular. Stay in the Dragonfly, a stunning sea-view 6,000 sq.ft property that sleeps up to 10 people. It boasts a vast pool, koi fish ponds and fountains. At its heart, the property is designed for fun with a vast pool, its own tennis court, state-of-the-art undulating Golf Putting Green with bunker, Golf Simulator, Table Tennis and Pool Table.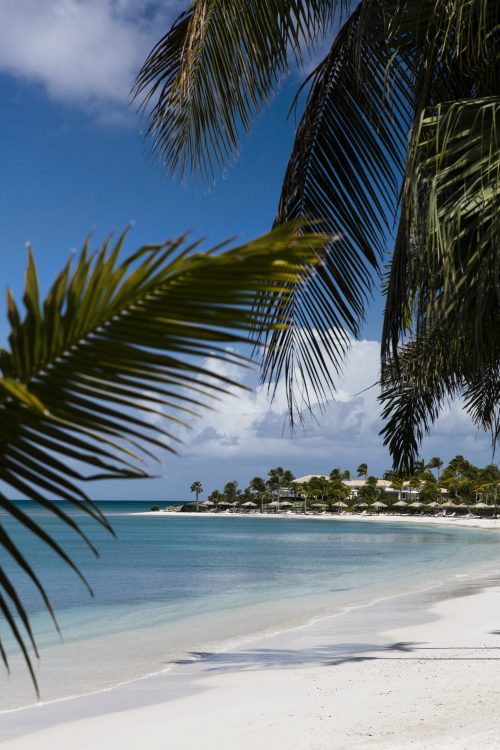 8am – Sunrise Yoga

There is no better way to start the day than with a Sunrise Yoga session under the cloudless powder blue sky in the yoga pavilion. Whether you are a beginner or experienced, there is something for everyone and there is no more tranquil place to do it than overlooking the sparkling ocean and surrounded by lush green palm trees.

9am – Breakfast

At the very heart of the island is the Jumby Bay Veranda, just steps from the water where breakfast is served daily. The cool breeze floats through the open-air restaurant which offers unforgettable views of the golden sandy beach and sapphire water.

Expect generous platters of exotic local fruit, pastries baked on the island, fresh juices and a vast array of a la carte specialities. The dishes are all enhanced with Jumby Bay Farm's own herbs and produce.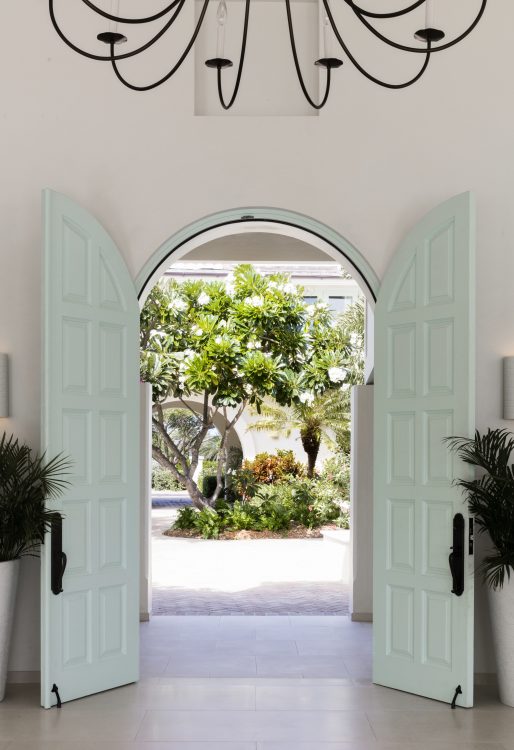 10am – Private Day Charter on Yennecot

Jumby Bay's crystal clear waters are a playground for water sports enthusiasts, from snorkeling and sea kayaks to wind surfing and paddle boards. However when it comes to water excursions, there is nothing more magical than a private day charter on Yennecot, Jumby Bay's 5-foot custom-built catamaran.

The highly-skilled crew include the charismatic Captain Sean, Omarie and Travis, a fascinating trio who will make sure your every need is met and captivate you with hilarious anecdotes and even point out celebrity homes, from Giorgio Armani's estate to Robert de Niro's house.

Head on a snorkelling trip to the nearby private Bird Island, a haven for wildlife and explore the well-preserved local coral reefs which are teeming with marine life. Alternatively head to the famous Cades Reef which sprawls over two miles across the Southwest coast of Antigua. A designated underwater park, it is home to an array of corals, stingrays, grunts and grouper.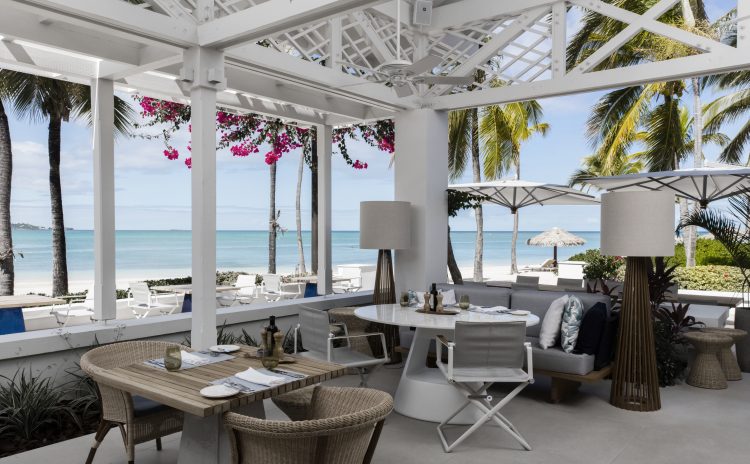 One of Antigua's most popular snorkeling sites is Paradise Reef where common sightings include octopus, lobster and schools of rainbow-hued fish that dance along the surface of the water.

So, whether you fancy an underwater adventure or would just prefer to sunbathe with a beer in one hand and a fresh Lobster salad in the other, you are guaranteed to have a day you will never forget.

4.30pm – Rum Tasting

The rum tasting is hosted al fresco on the islands Historic Sugar Mill. Putting a distinctly Caribbean twist on the traditional wine tasting, it allows you to explore the history of the sugar trade that once dominated the island of Antigua.

This is the perfect opportunity to discover and appreciate the many different styles of rum, one of the most versatile spirits of lore and legend with a rich global history.

Whether it is shaken, stirred, poured and punched, you are destined to fall in love with the local spirit all over again.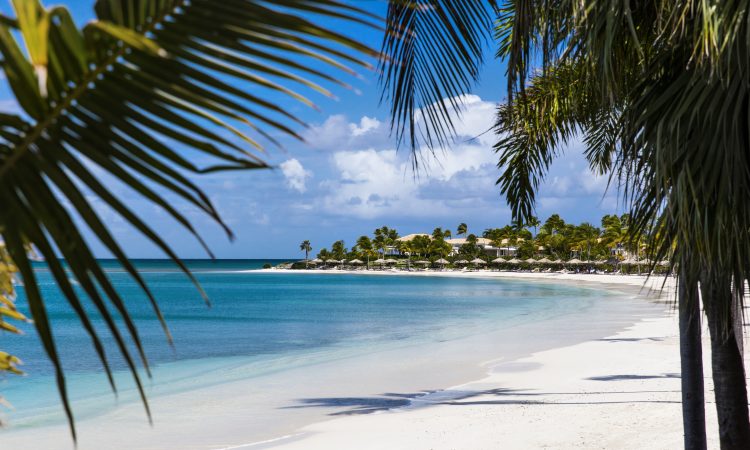 6pm – Spa Treatment

The Jumby Bay Spa is renowned as the best on the island, it was even awarded 'Caribbean's Best Resort Spa' at the World Spa Awards. As well as a curated menu of signature treatments that combine modern therapeutic practices, at its heart the spa draws inspiration from ancient healing remedies from the West Indies and African cultures.

In the heritage of generations of traditional herbalists, serums are derived from local natural ingredients, including coconut, aloe, neem, lemongrass and an array of essential oils and spices.

Try the West Indian Symphony, an 180-minute scrub, wrap, foot massage and facial treatment. This heavenly treatment begins with a thorough exfoliation to reveal smooth skin and improve circulation. You are then cocooned in mineral-rich micronized marine algae to eliminate fats and toxins, this is followed by a nourishing full-body hydration, a bespoke facial and concludes with an intense foot massage using warm herbal compresses to increase circulation and stimulate detoxification.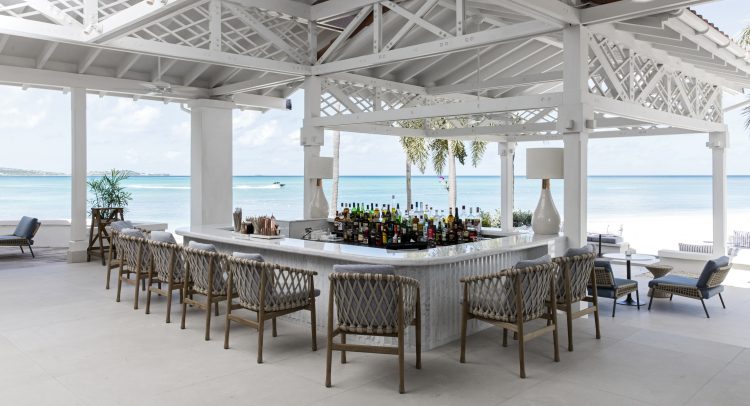 8pm – Cocktails at 1830 Bar at The Estate House

The 1830 Bar transports guests to glorious empire-era grandeur. The walls are adorned with whimsical palm murals that have been lovingly restored to their original glory and furniture is made from traditional materials such as teak and rattan, a nod to the quiet elegance of past guests.

There is an al fresco courtyard shrouded with tropical plants and a commissioned fountain carved into the shape of a "Turk's Head' cactus by a local artisan. World-class mixologist and native Antiguan, Seon, will amaze you with his knowledge of intriguing local folklore. The cocktails are exquisite and are made with local exotic fruits, honey and West Indian spices, you cannot visit Jumby Bay without trying the incredible signature Antigua Black Daiquiri.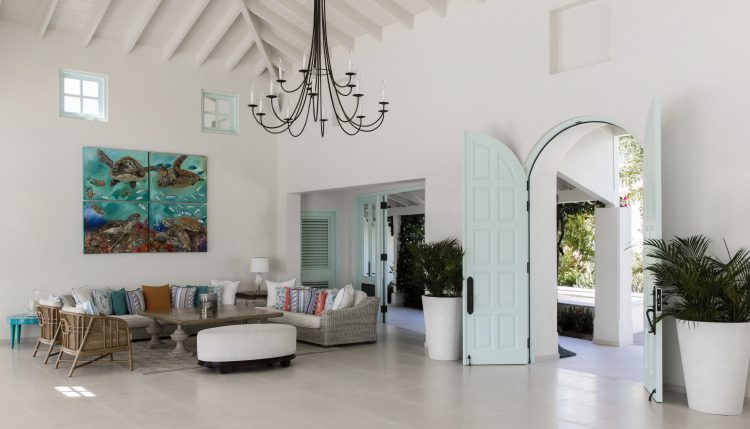 9pm – Private Bespoke Beach Dinner

Finish a perfect day in style with a private bespoke dinner on the beach. Earlier in the day, sit down with the chef who will curate a menu with you from scratch, featuring everything your heart desires, from local signature dishes to your favourite meal from your childhood.

Later, sit under a white canopy glistening with fairy lights on the deserted beach and slip your toes into the cool sand. Expect flawless white-glove service from Zadig Hampson, one of the most charming waiters you will ever encounter and unforgettable dishes from gastronomic superstars, Shirlon Anthony, Calvin 'Rasta Pasta' Esdaille, Latoya Rigby-Gonsalves, Shari Sweeney, Tomika Pollard and Keitha Charles.

Under a black velvet sky studded with stars that glint like diamonds, we enjoyed Root Chips with guacamole and salsa paired with Tattinger Brut N.V. Followed by a delicious caesar salad and a rich truffle and mushroom risotto.

For the main course, we had tender jumbo shrimp and succulent beef tenderloin with grilled asparagus and local sweet potato fries, organic greens and fried plantain. For dessert, we had chocolate delice with fresh strawberries and an exotic fruit plate with tropical sorbet to the soundtrack of the waves rolling across the sand. Sheer perfection.

@jumbybayresort