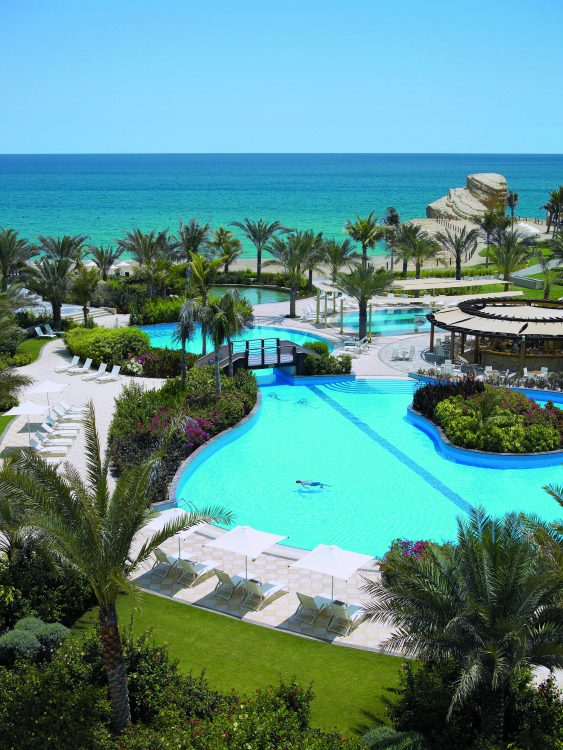 With its epic desert, idyllic beaches, sun-bleached mountains and papaya plantations, Oman is quickly establishing itself as the new it-destination for global travellers. It is the oldest independent state in the Arab world and it has no intention of tarnishing its glorious history by skyrocketing to the high-rise contemporary landscape of some of its Middle-Eastern neighbours, this peaceful treasure trove of character, tradition and quiet luxury is truly in a league of its own and full of surprises.
Here is our curated itinerary for a perfect day spent in Oman…

7am – Wake up at Shangri-La Husn Resort & Spa
Shangri-La Al Husn Resort & Spa is an exclusive clifftop retreat in Muscat with 180 rooms and suites, all with a balcony or terrace and stellar butler service. The resort boasts a 100-metre private beach cove, a world-class Hareer Spa by L'OCCITANE spa and an iconic infinity pool.
The rooms boast luxurious Arabian-inspired decor and marble-clad bathrooms with seperate bath and shower and stocked with luxurious L'OCCITANE products. The rooms lovingly decorated with a daily fresh fruit display and a fresh flower arrangement.

The best way to start the day is to sit on the private balcony of your suite, with a fresh mango juice in hand, overlooking the turquoise waters of the Gulf of Oman. Watch the speedboats glide across the sparkling water, leaving whipped cream froth in their wake.

8.30am – Guided snorkeling tour with Turtle Rangers
Shangri-La Al Husn Resort & Spa is committed to a Turtle Care Project, which works tirelessly to protect the endangered hawksbill and green turtle species that have made the beaches of Oman their home.
A team of dedicated turtle rangers raise awareness among the guests and the local community alike on the plight of these beautiful creatures through educational talks and viewings. There is also the guided snorkeling tour is the best way to get up and close with these magical creatures. Slip into the cool waters and bond with local sea life, including turtles, moray eels, rays and schools of colourful fish.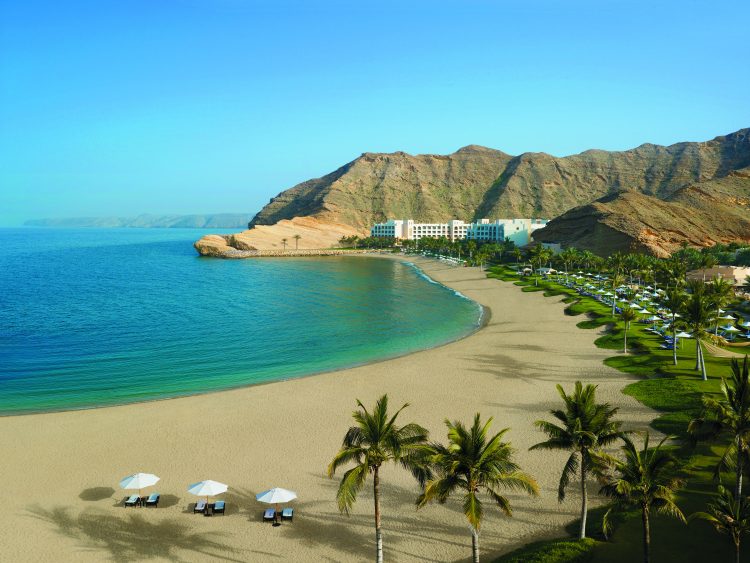 11am – Explore Muscat

Oman's capital of Muscat is a thriving metropolis of culture and history. You can spend hours exploring the city but you cannot visit Muscat without making a beeline for the Sultan Qaboos Grand Mosque, its beauty is so enchanting that it is known to bring visitors to tears. It is made boasts the second largest chandelier in the world which weighs 8 tonnes and was made in Munich from gold and swarovski crystal.

The Mutrah Souq is a cave of rare treasures, the traditional Arab market sells Omani and Indian treasures, such as antiques, jewellery and hardware. Here you can find ornate traditional wedding chests, rope-twined muskets that saw action in the Dhofar wars of the 1970s and shops filled with rainbow-hued lanterns.

The local Omani people are known around the world for their warmth and generosity. They are proud of their rich cultural heritage and boast a strong sense of identity. This is the kind of place where you may be invited into the home of a local.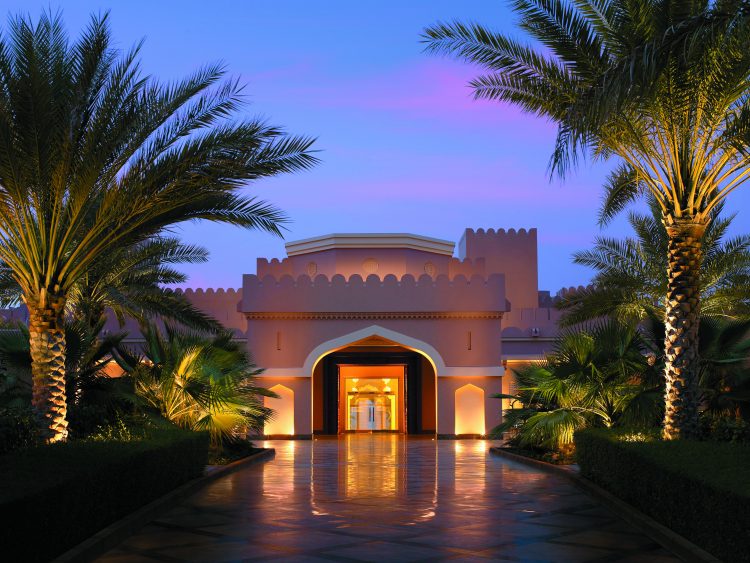 2pm – Wadi Al Arbeieen excursion

Oman has one of the most diverse and unspoilt landscapes in the world. 82 percent of Oman's land mass is taken up by sprawling valleys and deserts but as well as the dramatic sand dunes in the seemingly endless deserts there are also spectacular canyons, cliffs that plunge vertiginously into the sea and palm-studded beaches.

A particularly unforgettable spot of natural beauty is the Wadi Al Arbeieen which is located 90 minutes outside of Muscat. You'll feel a million miles from the buzz of the city in this paradisiacal hideaway that is bursting with wildlife.

Locals and tourists alike go to spend long, lazy afternoons swimming, enjoying a traditional BBQ or exploring the waterfall that can be found deep inside the wadi. This is also the place where locals test their 4x4s on high-octane adventures, so expect lots of rock-crawling and water crossing.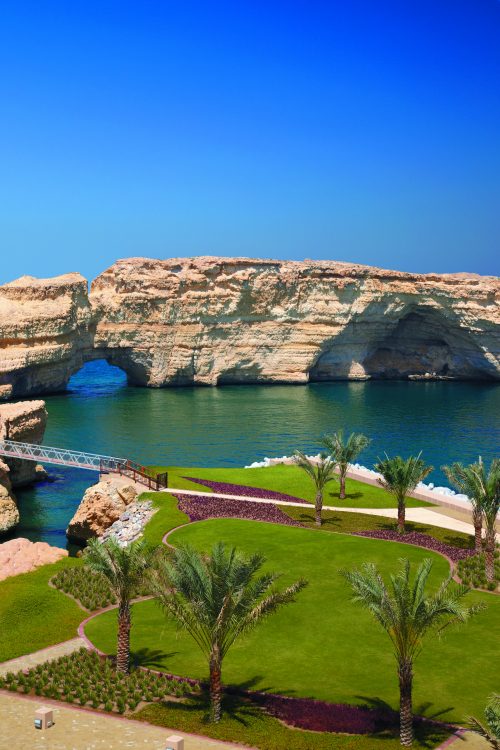 7pm – Treatments at Hareer Spa By L'Occitane
Named after the Arabic word 'hareer' which means 'silk', the spa draws inspiration from the fabrics smooth texture and brilliant lustre to create a seamless wellness experience. It is Inspired by the Mediterranean art of living well, the beautiful Hareer Spa L'OCCITANE features authentic French therapies using natural local ingredients from Oman.
Make sure to request Bang, one of the most incredibly talented spa therapists. Opt for the heavenly Shea Nurturing Massage, which uses a collection of signature techniques such as relaxing light strokes to ease stress, deep tissue pressures to release muscular tension, revitalising strokes and finally hot stones to boost energy. Shea butter has truly magical natural nourishing and repairing properties that will leave skin soft and your body deeply replenished.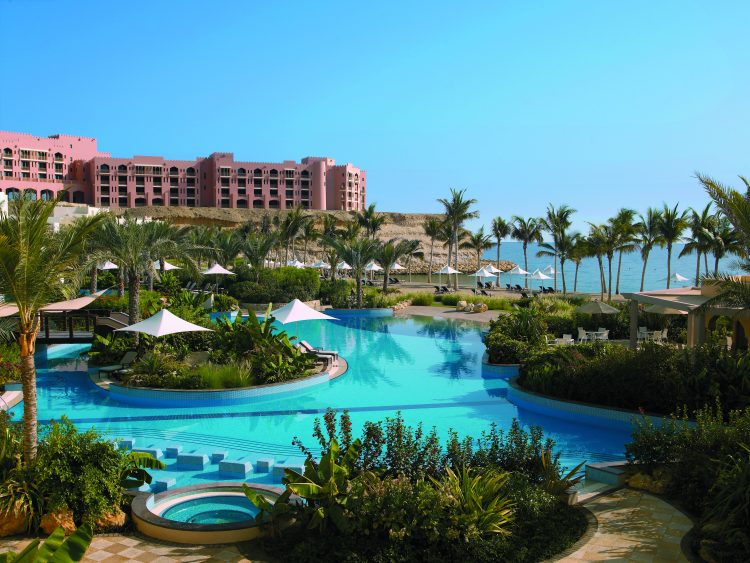 8pm – Pre-dinner cocktails in Al Husn Courtyard
At the heart of Shangri-La Al Husn Resort & Spa is the stunning open-air courtyard which comes alive when the sun goes down. Guests gather like moths to a flame to experience incredible live music, tasty small bites and intoxicating cocktails under the stars.

9pm – Dinner at Bait Al Bahr

Bait Al Bahr offers the finest and freshest local seafood that is prepared right by the beach and offers majestic uninterrupted views of the Omani Gulf.

Start with the incredible smoking Cold Seafood Tower, which boasts multiple tiers featuring Alaskan king crab, king prawns, clams, oysters, blue crab and an aromatic saffron aioli.

The soups are legendary, try the traditional Omani Paplu soup, a tasty tuna, vegetable and coriander broth or the luxurious Lobster and Celeriac Bisque with black truffle tortellini.

Bait Al Bahr offers the freshest market catch of the day and do their utmost to ensure everything is locally and ethically sourced. For the main course the Bait Al Bahr Grilled Seafood Platter is a delight with grilled Omani lobster, sea bream, kingfish, king prawn and steamed vegetables with lemon butter. The Bait Al Bahr Omani Lobster is also spectacular, with Omani spice and accompanied by a balsamic cherry tomato salad, grilled asparagus and citrus butter.
@shangrilaalhusn
shangri-la.com/muscat/alhusnresortandspa/
Muscat 100 Muscat Muscat، 644, Oman