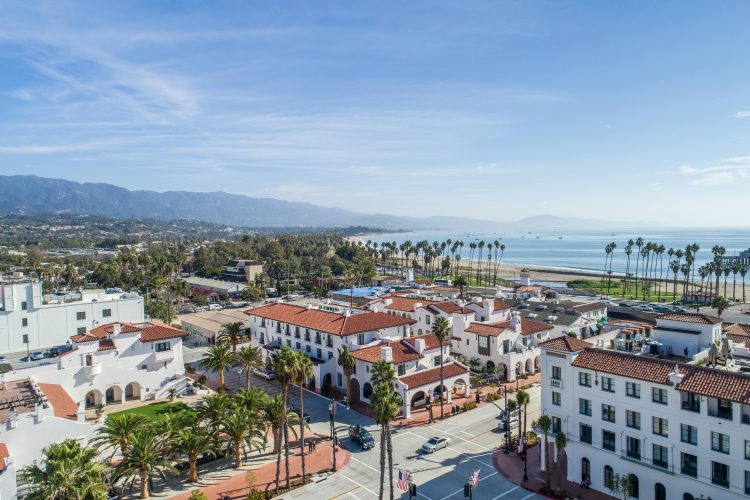 With its quiet elegance and elite residents, Santa Barbara has become the jewel in California's crown. For decades it has been the home to some of Hollywood's biggest stars, such as Oprah Winfrey, Ellen Degeneres and Jennifer Lopez. It boasts natural beauty and decadence so extraordinary that it has been coined the American Riviera. Here is our carefully curated itinerary for the perfect day in Santa Barbara…

8am Wake up at Hotel Californian

When Hotel Californian opened its doors in 2017, it was regarded as one of the most highly-anticipated openings in years. The 121-room luxury hotel is an aesthetic masterpiece; the vision of Martyn Lawrence Bullard, interior designer to the stars who has created homes for Eva Mendes, Tommy Hilfiger and the Kardashian's. It features decadence that would make Jay Gatsby's eyes water; it has an old world meets new world aesthetic based on Spanish Colonial Revival architecture and a monochrome palette with gold accents.

We stayed in the stunning Sestina guestroom which spans 490 sq.ft. and boasts a spacious balcony that offers views of the palm-tree lined beach and the ocean.The suite has a 65" high-definition TV, a Nespresso coffee maker and a premium cocktail cart stocked with enough gourmet snacks and spirits to get the party well and truly started.

In the evening, there is no better place than on the balcony, cocktail in hand under a candy-floss pink sky and watch as the sun meets the sea, a moment of sheer perfection.

36 State St, Santa Barbara, CA 93101, USA

9am Breakfast at Goat Tree

This sun-soaked gourmet café is part of Hotel Californian and specialises in local, farm-fresh Mediterranean cuisine. The name Goat Tree, is a whimsical nod to the argania trees of Southwest Morrocco that goats famously climb.

To start, try one of Goat Tree's famous cold-pressed juices. We loved the Heartbeet, a refreshing mix of kale, cucumber, ginger, lemon and raspberry. Follow this with a side of fresh market fruit and one of the signature dishes, The Bernie which consists of 2 soft eggs, fresh smoked salmon and avocado piled onto focaccia and topped with salsa verde. The PB + Banana Toast is the perfect remedy for sweet cravings, with sunflower seed butter and honey. There is no better way to start the day.

36 State St, Santa Barbara, CA 93101, USA

11am Horseback Ride along Summerland Beach

Spend the morning underneath the warmth of the Southern California sun, cantering across the golden sands of Summerland Beach with the waves crashing against your horses' hooves. I rode Scarlett, who is a personal favourite of Ellen Degeneres and her wife Portia who live nearby and visit often in hope of purchasing her.

Our guide Charlie was outrageously fun, full of wild and salacious anecdotes about growing up in an acting dynasty in Hollywood. He is an incredibly experienced rider and has trained horses for the Olympics, he knows the local wildlife and landscape like the back of his hand.

sbbeachrides.com
Santa Barbara Beach Horseback Rides, Summerland, California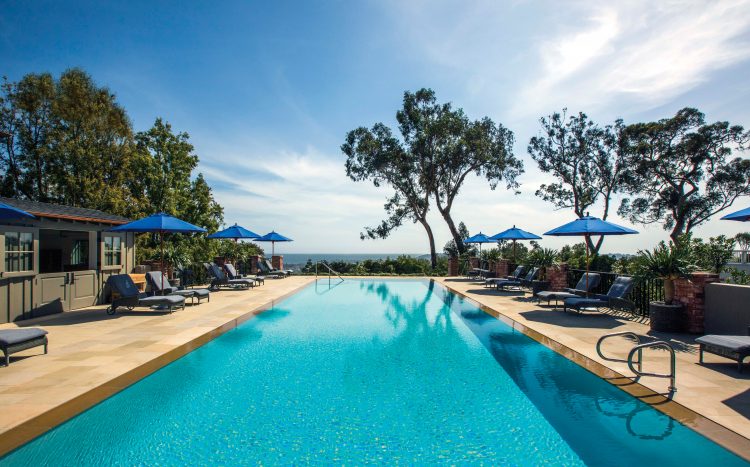 1pm Lunch at The Dining Room at Belmond El Encanto

There is a choice between the dining room and the ocean terrace, always choose the latter. Eat alfresco under the cloudless powder blue sky and take in the sweeping view of the city that flows into the Pacific ocean. You'll be in good company as Johnny Depp, Natalie Portman and Pink have been seen enjoying long lunches at the restaurant.

The Dining Room is one of the best restaurants in Southern California and the menu celebrates artisanal ingredients and local cuisine. What creates real flair in the dishes are the in-season herbs plucked from the ocean-facing garden and the fresh seafood that is caught daily from the ocean below.

To start, try the Local Burrata served with kale, salsa verde and rustic country toast. Follow with the Roasted Free-Range Chicken accompanied by sesame aubergine, miso, scallions and pea tendrills with a side of Local Greens Salad made with shaved fennel, fresh herbs and black garlic. To finish, opt for a glass of Sauvignon Blanc Semillon 2010 with Belmond El Encanto's signature dessert, an island of twice baked meringue swimming in fresh vanilla custard in a caramel cage.

800 Alvarado Pl, Santa Barbara, CA 93103, USA

3pm – Enjoy a massage at The Spa at El Encanto

Perched high on a luscious hilltop overlooking the ocean, Belmond El Encanto was built in 1918, and quickly established itself as a romantic and quietly elegant hideaway for Hollywood's most in demand stars.

The Belmond El Encanto is the ultimate retreat and has a real focus on serenity and wellness. At its heart is The Spa, which has 7 treatment rooms, a romantic room designed exclusively for couples, a relaxation lounge, men's and women's lounges with steam rooms, showers, a spa boutique, full fitness studio and manicure and pedicure stations with garden views.

Prior to your treatment, opt for inhalation therapy, which features Belmond El Encanto's bespoke blend of essential oils, including basil, mint and citrus. These hypnotic scents evoke elements found on the grounds of the property. We opted for the signature massage, which is a seamless blend of Swedish and deep tissue techniques to soothe aching muscles and moisturise hardworking skin.

800 Alvarado Pl, Santa Barbara, CA 93103, USA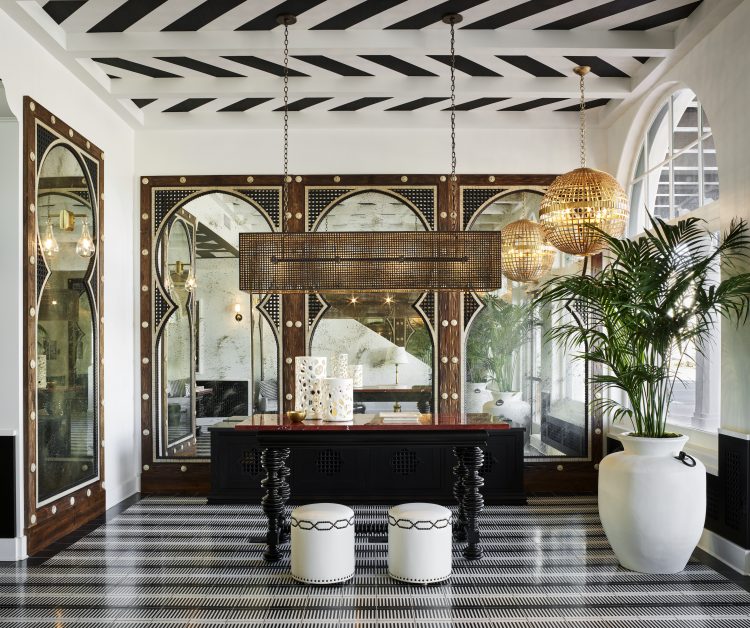 4pm Relax in a Salt Cave

Continue the afternoon of wellness at Salt, the largest Himalayan salt cave in North America. There are two serene salt caves that have been crafted from 45 tons of 250 million-year-old Himalayan crystal salt, the most pristine salt on earth.

Relax on a zero-gravity lounge chair or lie directly in the salt in this dimly-lit cave, your bare skin immersed in history. There is nothing to do but sit back, relax and breathe the rarest of luxuries in this chaotic world.

The dry microclimate in the caves is kept at a temperature of 72 degrees Fahrenheit and 40% humidity. The air is saturated with microparticles of salt that are absorbed through the skin and deep into the lungs. This practice is known as Halotherapy and is known to be a natural way to improve respiratory health.

740 State St, Santa Barbara, CA 93101, USA

5pm Sunset cruise on Santa Barbara Sailing Center's Double Dolphin

There is no better place to end the day than on a 2-hour cruise with the wonderful crew on the Double Dolphin, a 50-foot catamaran, along the Santa Barbara coastline. Glide alongside slumbering sea lions and mischievous dolphins playing tricks as if on cue just for you.

As the sun begins to set, the catamaran is illuminated by fairy lights that burn brightly against the rippling waves. With a glass of chilled champagne in hand, watch the sky burn bright with a kaleidoscopic myriad of burnt oranges, reds and golds

sbsail.com
8pm Dinner at Loquita

Dine under the stars at Loquita, whose name is a Spanish colloquial term for a wild young girl who loves to party. It certainly lived up to its namesake, as it was one of the most exciting restaurants I have visited in a years. It showcases the intense flavours, exhilarating energy and traditional cooking methods of Spain with wood-fired seafood, farm-fresh tapas and four types of paella.

Start the evening off right with a pitcher of Ibiza's, an intoxicating concoction of Citrus infused vodka, aromatic spiced honey, mezcal mist and firewater bitters or the Paradiso, a tropical mix of coconut oil, cacao nib, Absolut Elyx, passion fruit and fresh mint.

Prepare for a culinary masterclass in flavours from Santa Barbara to Korea via Spain. Opt for small bites bursting with flavour, such as Aceitunas, marinated olives garnished with rosemary and Dátil, honey dates by DaVall with Valdeón cheese and Cantimpalo style chorizo.To follow, the Corea paella with tender short rib, kimchi, shiitake mushrooms and crowned with a sunny side egg. To finish, the best churros we have ever had with a trio of dips, chocolate, dulce de leche and berry.

202 State St, Santa Barbara, CA 93101, USA