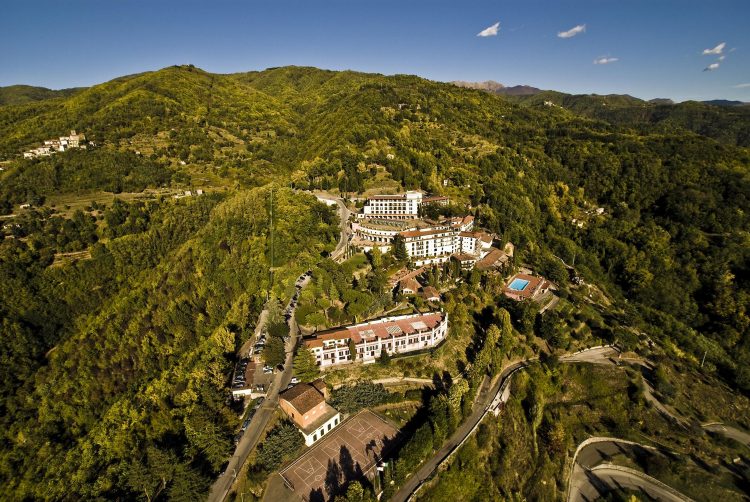 With its idyllic olive groves, opulent villas and picturesque hill-towns, Tuscany offers visitors a rustic and authentic experience like no other. It is a place where absolute perfection can be found in the simplest of things; a glass of exquisite wine, a slick of local olive oil or a shaving of fresh black truffle. Tuscany captures your heart and sparks a love affair that will last a lifetime.
Here is our carefully curated itinerary for the perfect day in Tuscany…

7am – Wake up at Renaissance Tuscany Il Ciocco Resort & Spa

Nestled high up in the hills between the Apuan Alps and the Tuscan Emiliano Apennine, Renaissance Tuscany Il Ciocco is an area of natural beauty so outstanding that it takes your breath away. Driving up the long, curving driveway takes minutes, creeping higher and higher towards the sky is in an adventure in itself.

The 180-room resort is situated in the heart of a 600 hectares park, surrounding the park are small enchanting villages, where it seems as though time has stood still. The resort offers a rare opportunity to experience the real Italy, there are no tourist attractions or gimmicks here, it is a celebration of the authenticity and passion of the country.

We stayed in the beautiful Junior Suite which spans 365 sq.ft. It has a vast bed which is as soft as a cloud, a living area, dining area, marble bathroom and walk-in closet. The crown jewel of the suite is without doubt the balcony, which offers magical panoramic views of the mountains overlooking the Serchio Valley. The perfect place to relax in the morning with a cup of tea and only birdsong for company.

Via Giovanni Pascoli, 55051 Castelvecchio Pascoli LU, Italy

8am – Breakfast at La Veranda

Enjoy a traditional Italian breakfast al fresco, soaking in the Italian sunshine and overlooking the pretty pastels of the villa's tucked away amongst the luscious greenery of the rolling hills. La Veranda is an a la carte restaurant which serves traditional rustic Tuscan cuisine using fresh locally-sourced ingredients that have been hand-selected by the chefs.

There is a buffet feast on offer, with freshly baked pastries, fresh juices, extraordinary coffee, smoked meats, fruit platters and eggs, however you like them in the morning.

10am – Visit Leaning Tower of Pisa

You cannot come to Tuscany and not see the most famous tower in the world.The majestic ivory tower is just over an hours drive from Renaissance Tuscany Il Ciocco Resort & Spa and is well worth the trip, if not for the staggeringly beautiful scenery you witness en route. There are winding roads with hairpin bends, emerald green mountains and fairytale forests as you head towards the bustling city of Pisa.
The Leaning Tower of Pisa stands at 60 metres tall and was originally designed to be perfectly vertical but began to lean during construction which began in 1173 and continued for 200 years. The regal ivory tower which leans at an eye-watering angle, is one of the most stunning examples of medieval architecture. With its marble pillars and arches, which look as elegant as the frosting on a wedding cake.

Just promise not to take one of those insufferable pictures of you pretending to hold it up.

Piazza del Duomo, 56126 Pisa PI, Italy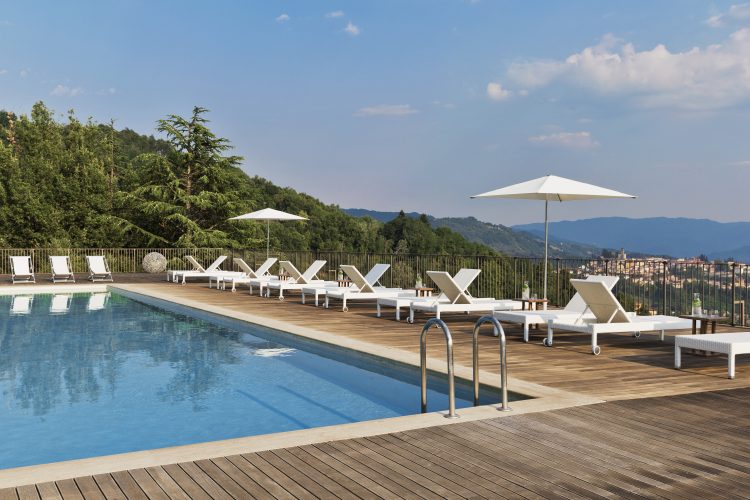 2pm – Tour organic winery Podere Còncori

Back in the rolling emerald hills of Tuscany, visit award-winning organic winery Podere Còncori. It is a place so romantic that you will hardly believe such raw beauty still exists. It offers a rare opportunity to roam the vineyards and get lost in the quiet and the beauty. Meet local legend Pieter the donkey who is as friendly as he is charming and the magnificent black stallion which roams free, neighing and thundering around the grounds like something from a fairytale.

The winery if family-owned and has been so for generations. Take a tour around the property with passionate and charismatic owner Gabriele Da Prato, he will show you the equipment he uses to make wine, the same tools that were introduced by his grandfather over a century ago. It remains a true family affair and traditions are cherished here, such as Gabriele's wife and children crushing grapes with their feet every season.

Località Concori, 23, 55027 Gallicano LU, Italy

12pm – Lunch at Podere Còncori

After the tour of the winery, head inside for a traditional rustic lunch and wine tasting. Gabriele will light a fire and some candles to instantly create a romantic mood and serves simple yet astoundingly delicious platters of local cheeses, cured meats and fresh breads all prepared by his wonderful wife. A real delight is the Vaccino, a creamy cows milk cheese, accompanied by salty local ham and delicate ricotta and onion tartlets.

As you would imagine, drinking wine is encouraged here and Gabriele is generous with his offerings. Our favourite was the Podere Còncori Melograno Syrah, a deep scarlett in colour with an aromatic profile of cherry and a touch of pepper.

As he poured us another glass, Gabriele smiled knowingly and said, "Drink up, this is the blood of God."

2pm – Relax at Beauty Spa

At the very heart of Renaissance Tuscany Il Ciocco Resort & Spa is a small temple completely dedicated to wellness. Aesthetically, it pays tribute to the purity of the refined simplicity of Tuscany with a completely white colour scheme and floods of natural light.
The spa is a place of utter serenity, soft music plays subtly in the background, candles are lit, incense burns and the aromatic floral fragrance fills the air. There is a sauna, Turkish bath, fitness centre and heated indoor pool with hydromassage, wave swimming and a waterfall.
Try the Volcanic Face and Body Treatment, a full body massage with rich essential oils and diorite, volcanic rock. This is followed by a facial which is so moisturising that the effects are instant, leaving you with visibly luminous skin.

5pm – Tuscan Cooking Class

Renaissance Tuscany Il Ciocco offer a rare gastronomic opportunity, a chance to don your chef's whites and participate in a private cooking lesson featuring your favourite dishes with culinary extraordinaire Chef Alessandro.

He was an absolute delight, taking time to show us a range of skills, from simple tasks like chopping vegetables properly to the more complex, such as making chestnut pasta from scratch. We spent a hours in his immaculate kitchen cooking a range of rustic dishes with local ingredients, laughing and joking like old friends.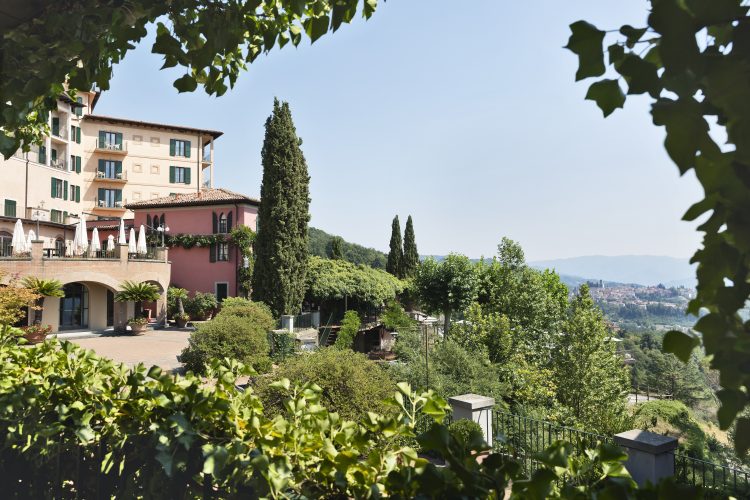 8pm – Eat the meal you've prepared

Discard your chef's whites and enjoy a private candlelit dinner with your own personal maître d'hôtel. Enjoy a decadent three-course meal featuring the dishes that you have created with Chef Alessandro in the kitchen just moments before.

To start, we had a light smoked trout with pink pepper, pineapple and peach. This was followed by a hearty beef ragout with chestnut pasta and for dessert we opted for a traditional tiramisu.

Watch as the sun slips behind the majestic mountains of the Serchion Valley, leaving a firey red sky with an espresso in hand.
At around 11pm later that evening, our suite bell trills and we open the door to find Chef Alessandro, an extravagant fresh strawberries and cream birthday cake for my mother in hand. He had stayed late to bake the cake after overhearing that it was her birthday, a true gentleman…