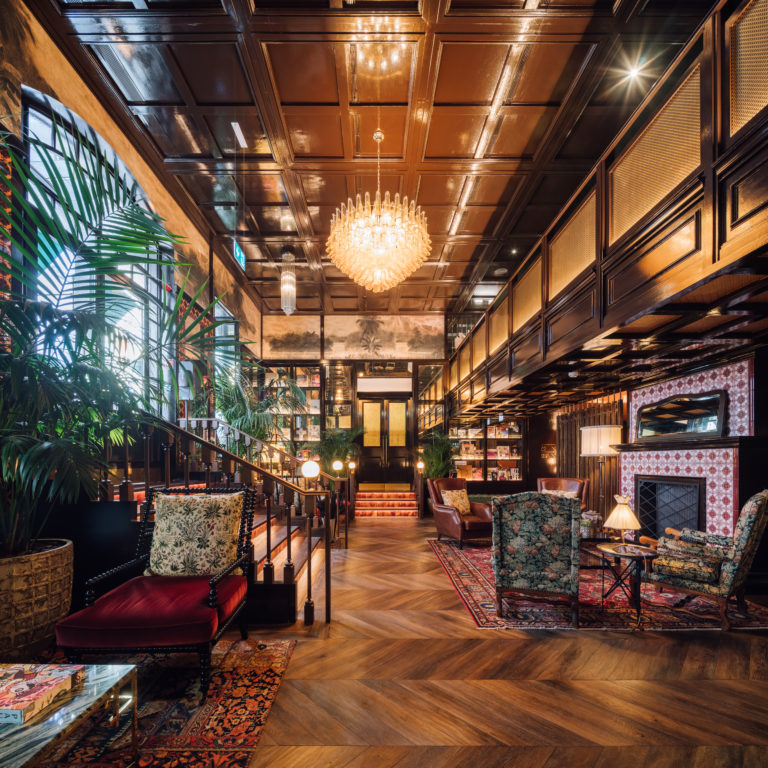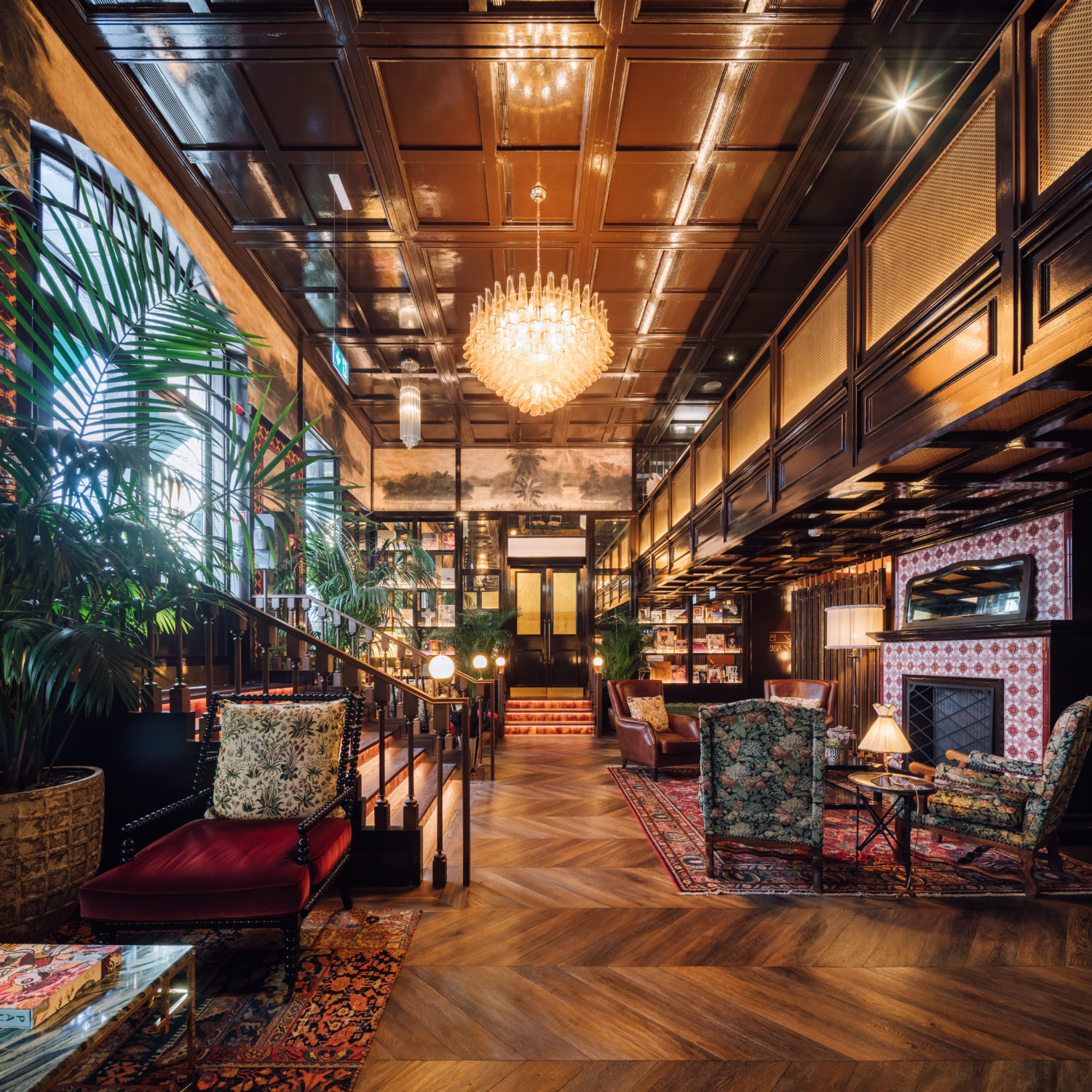 Portugal has captured, and held, the hearts of global travellers for time immemorial. Certainly, from the British perspective, there has been a sweetheart deal in place between England and this remarkable and historic country for rather longer than I've been alive which has served as an impressive catalyst to tourism. Although, when I dug a little deeper, I discovered that this strong bond between our two nations is far from hot-off-the-press, rather, the relationship dates back to the Middle Ages as far as 1386 with the creation of the Anglo-Portuguese alliance. Rather extraordinarily, this alliance, also known as the Treaty of Windsor, stands as the oldest alliance (based on known history) in the world that still remains firmly intact and in force politically. No wonder I'm always made to feel so welcome in this balmy, sun-kissed land of the sardine and the green wine.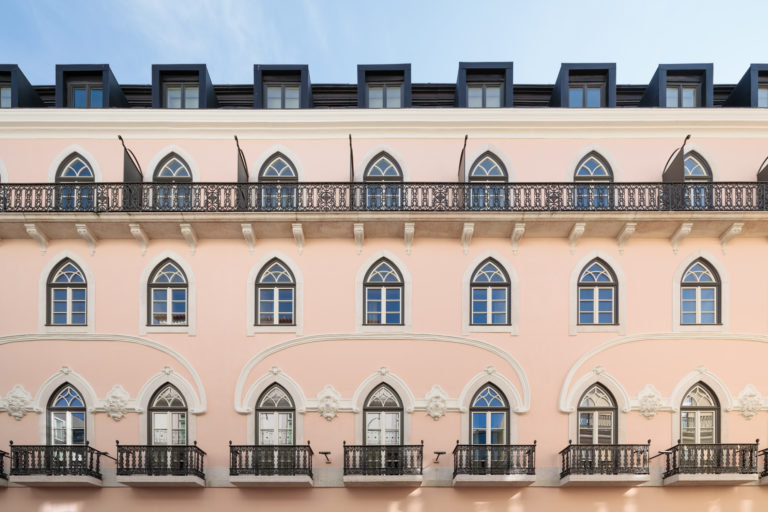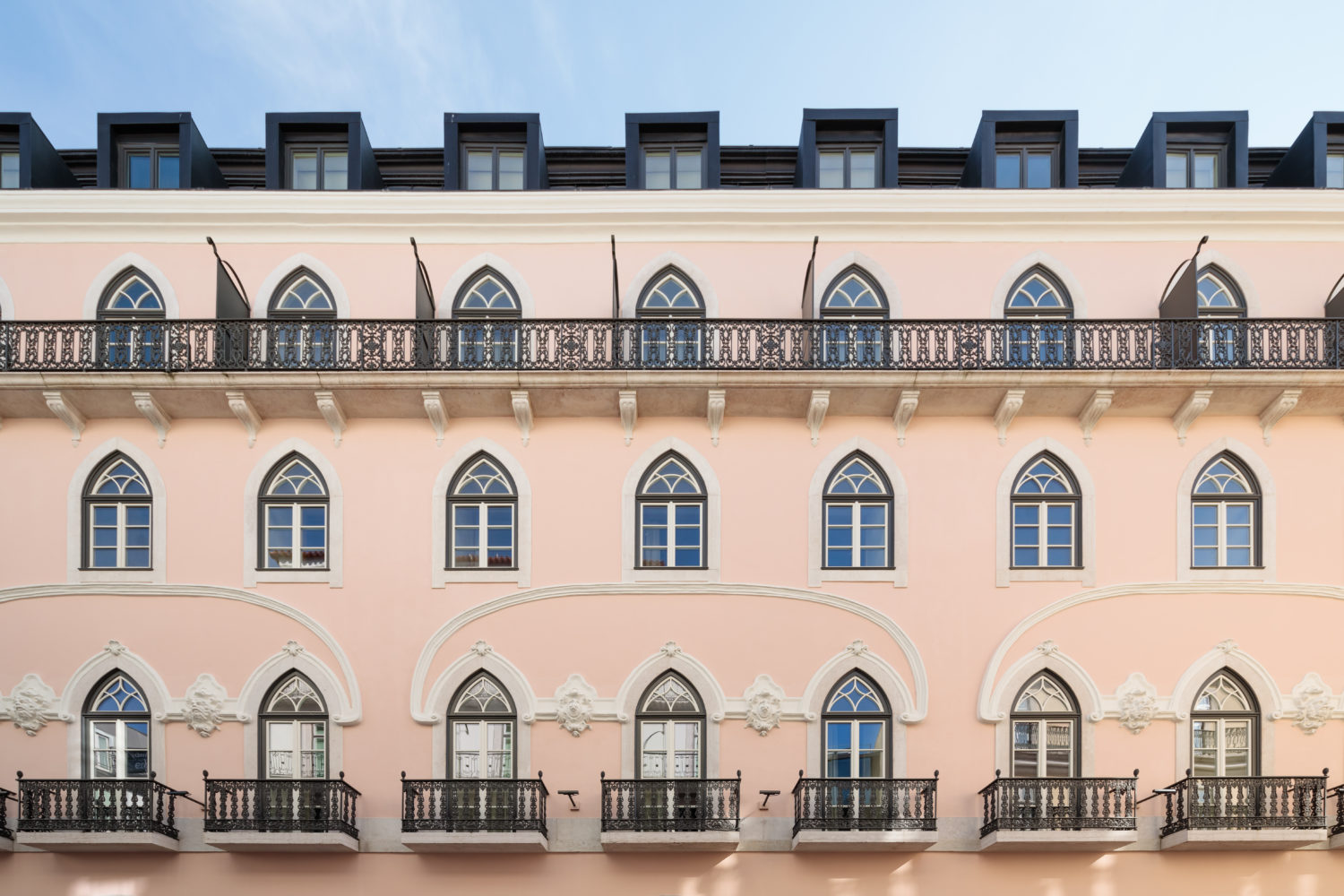 If we drag ourselves slightly closer to today through those scintillating mists of time as far as the 1860s or so then we come across a pair of rather singular men; two explorers by the names of Hermenegildo Capelo and Roberto Ivens. These gents, quick of wit and stout of soul, were a Portuguese naval officer and a geographer-cum-explorer respectively and have been hailed as great heroes of the mother land for their ground breaking travels in South America and Africa; from Angola to the Zambezi, from Durban to Mozambique, their adventures were eyewatering in their prolificism. Lisbon commemorated their great contributions by naming two intersecting streets after them; Rua Capelo and Rua Ivens – and here we set our scene.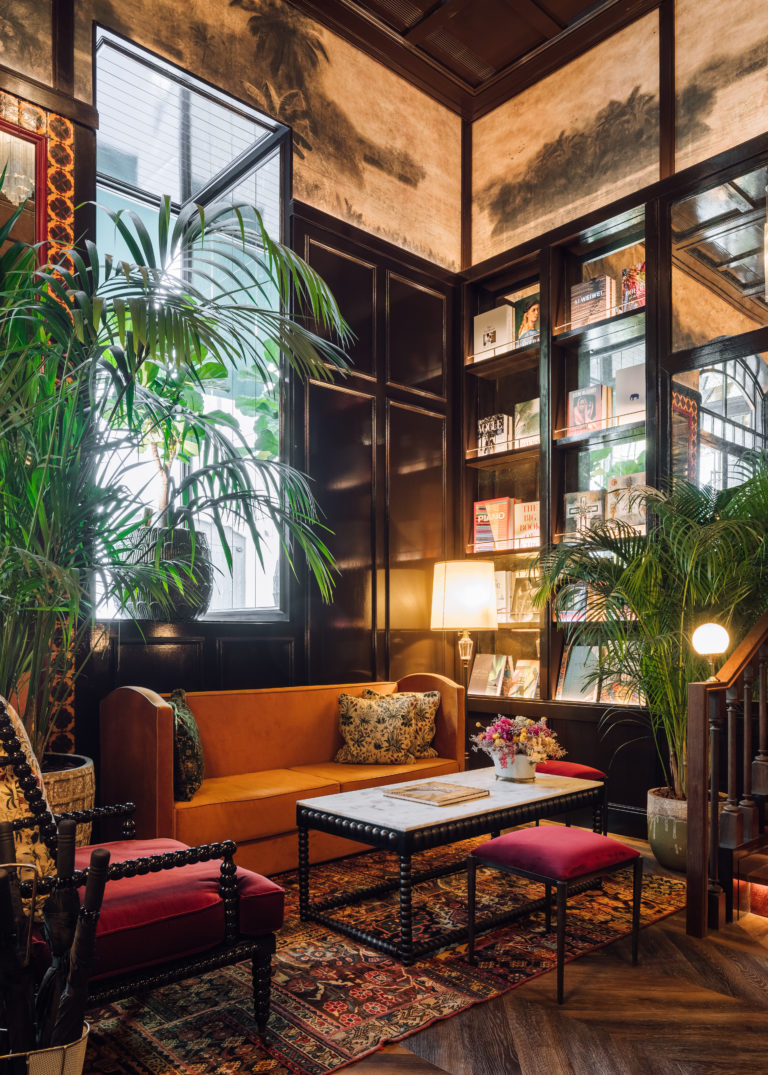 The Ivens hotel, another one from within the, frankly, fabulous Autograph Collection group, is brand spanking new to Portugal's capital city, Lisbon. It opened in the Autumn of 2021 and has been an absolute slam dunk of a success since pretty much day one. I travelled to Lisbon to stay at the hotel to find out why and discovered for myself that those reasons are endless. The Ivens is a blistering extravaganza of charmingly kaleidoscopic and opulent designs, coupled with world-class service and boasting the sexiest bar and restaurant in town.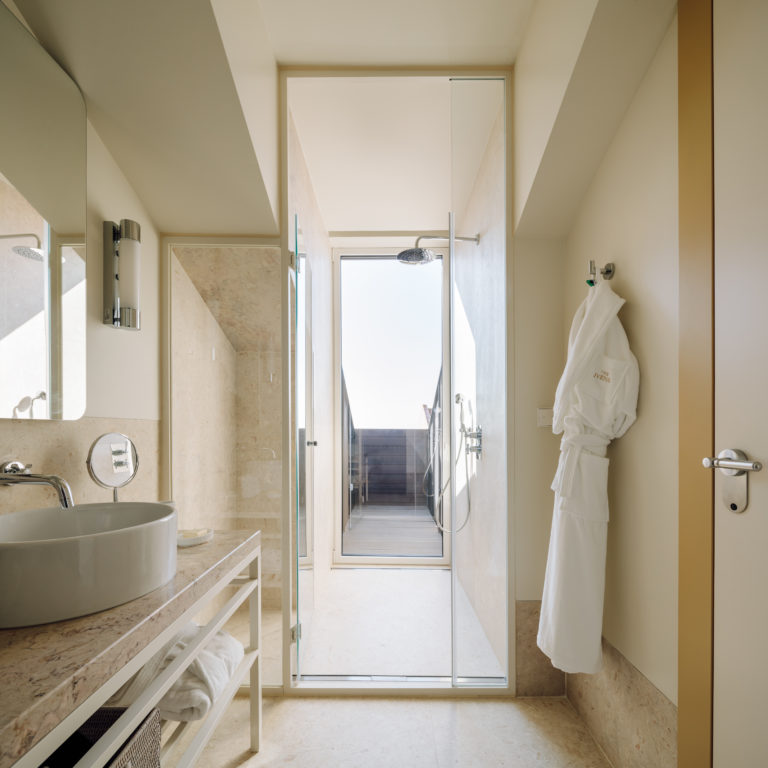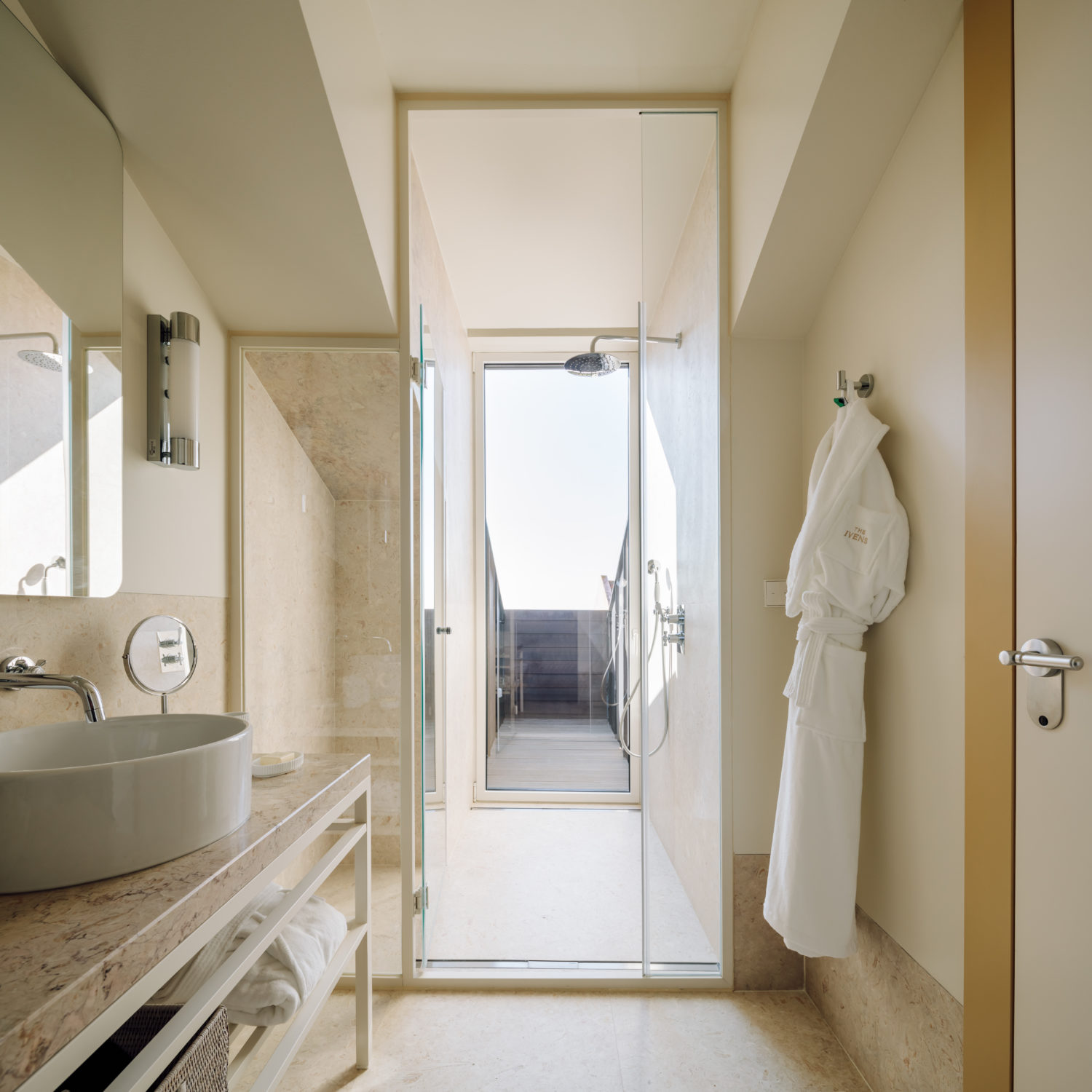 The hotel edifice itself had been a formerly handsome but near derelict old townhouse, probably belonging to a wealthy merchant in colonial days long since gone by. Clearly the building showed tremendous potential to the right company and was snapped up to be reimagined and reborn in 2021. The Ivens boasts 87 rooms, including ten suites and 12 luxury rooms. These rooms continue the explorer's theme and combine soothing, tasteful minimalism with a strategic smattering of on-theme additions, such as extraordinary painted ceilings in tropical style or wall hangings depicting the darkest most depths of the jungle. Occasionally you may spot a beautifully designed bird of paradise strutting along a bedroom wall, a bit like playing a full-sized game of African themed 'Where's Wally'.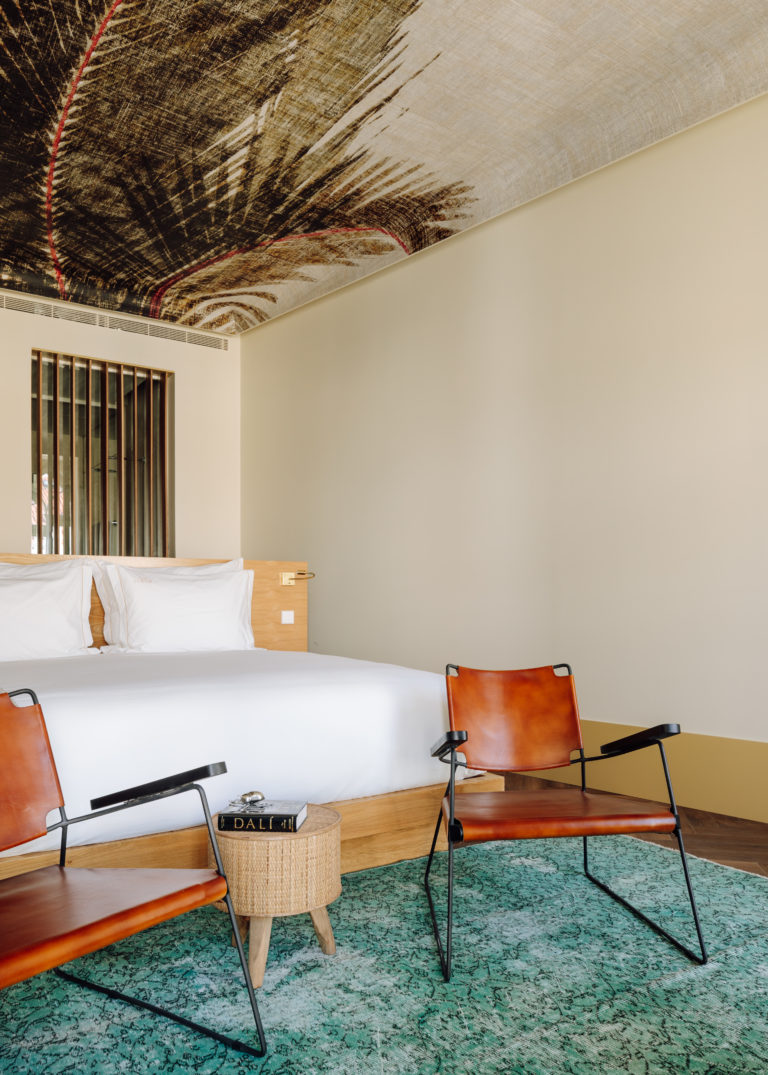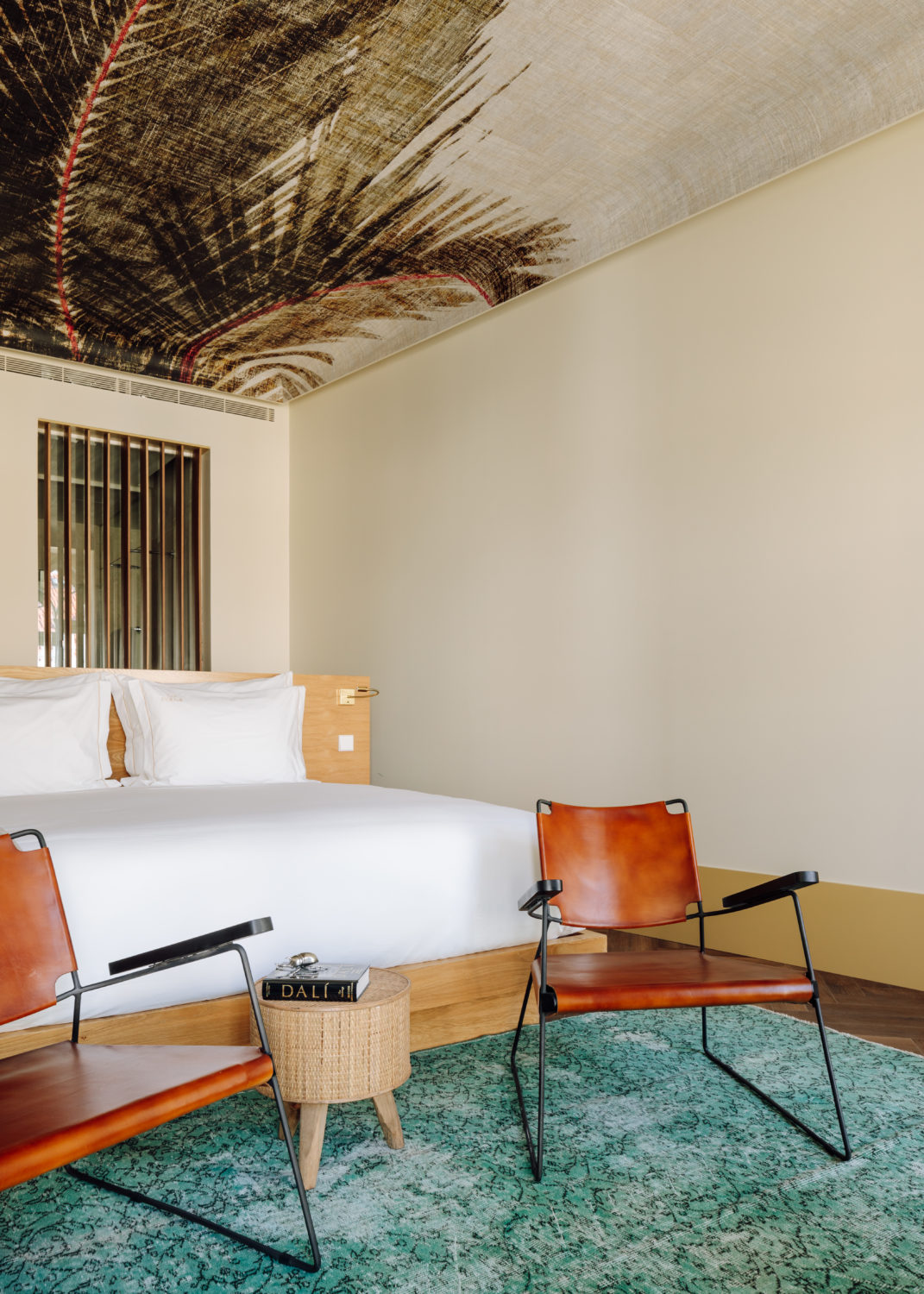 The bedrooms flawlessly straddle the gap between cutting-edge and rustic, with premium amenities like vast walk-in showers with monsoon-esque drencher shower heads. The hotel also celebrates Portuguese artisans and many of the fixtures and fittings have been hand-made by local crafstmen and artists. As is traditional with a five-star hotel of this repute, the beds could sleep an entire rugby team, coach and physio included, and are dressed in the most exquisite, snow white linen. My own bedroom benefitted from no fewer than two balconies, both looking out over the eponymous Rua Ivens, in the distance I could just head the faint rattle, roar, hustle and bustle of Lisbon's main shopping and dining district, Bairro Alto. Close enough to be exceedingly walkable, far enough to retain the necessary luxury zen.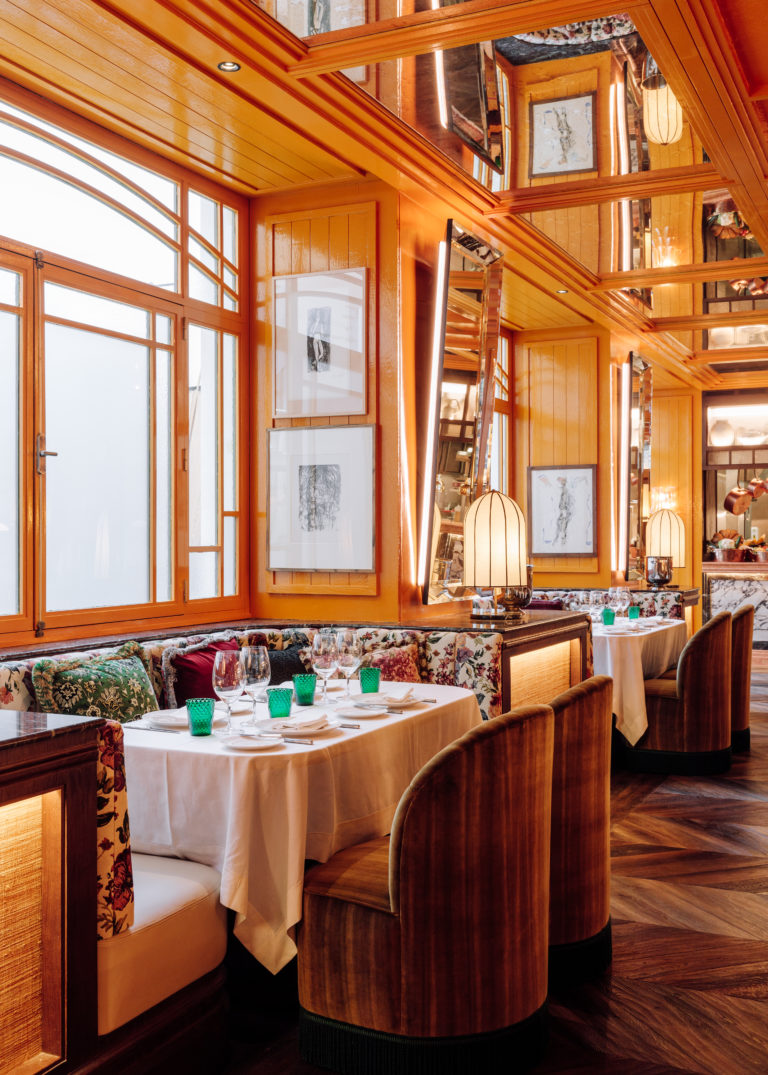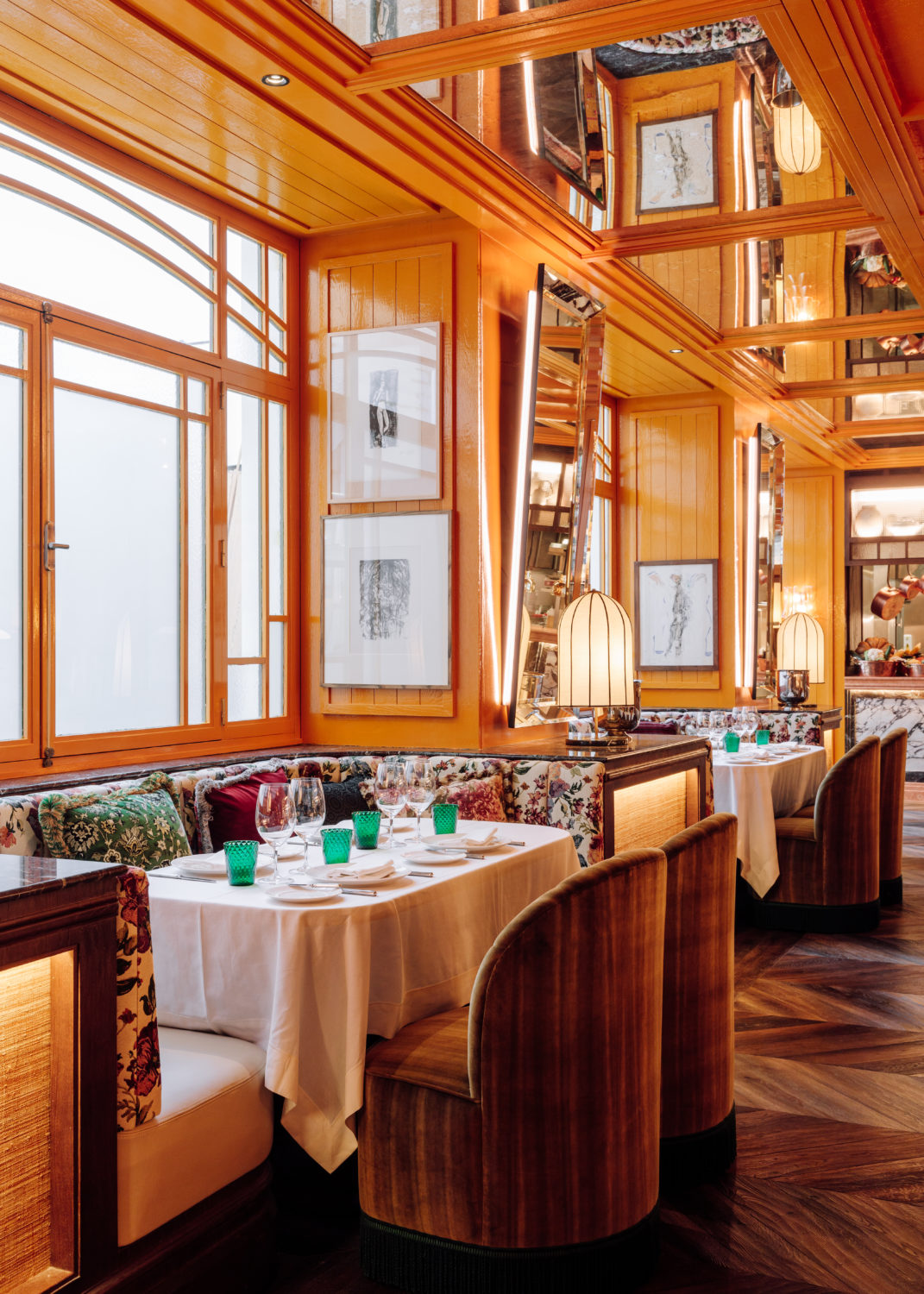 This eyewateringly impressive hotel has many tricks up its sleeve, because in addition to the exquisite rooms, fabulously decorated communal areas and the dynamite location, it also boasts the hottest bar and restaurant in town. 'Rocco' was a hit from the get go and it's perfectly clear to see why. An opulent celebration of Neapolitan cuisine with a few little dashes of Portugal sprinkled in for good measure, this is a restaurant is dressed to impress but still delivers the goods. The décor makes a breath-takingly textured and bold statement, showcasing the hotel's very own dazzling style; a chic 50's burlesque club infused with opulent colonial flare and a generous helping of magnificent modern art, this venue somehow manages to still feel clandestine despite being the epitome of 'see and be seen'. Try the exquisite Lobster Linguine or the octopus with sun-dried tomato sauce, Kalamata olives, coriander and mash. For dessert, be self-indulgent and go for the Italian profiteroles with lashings of hot, dark chocolate.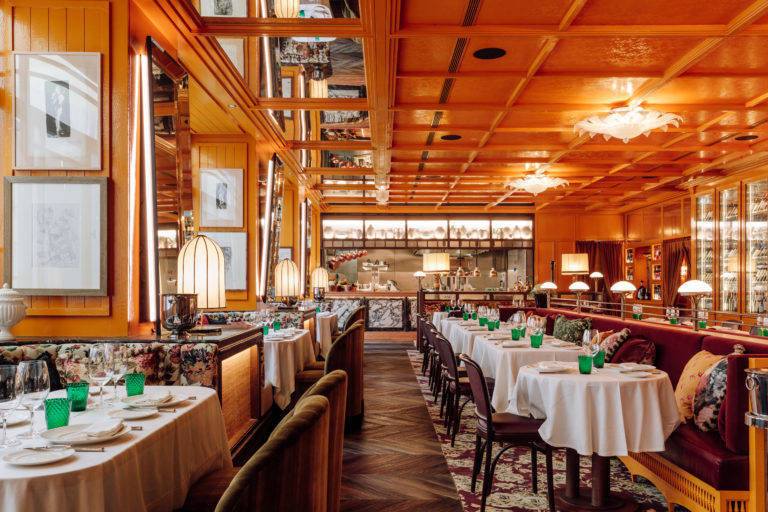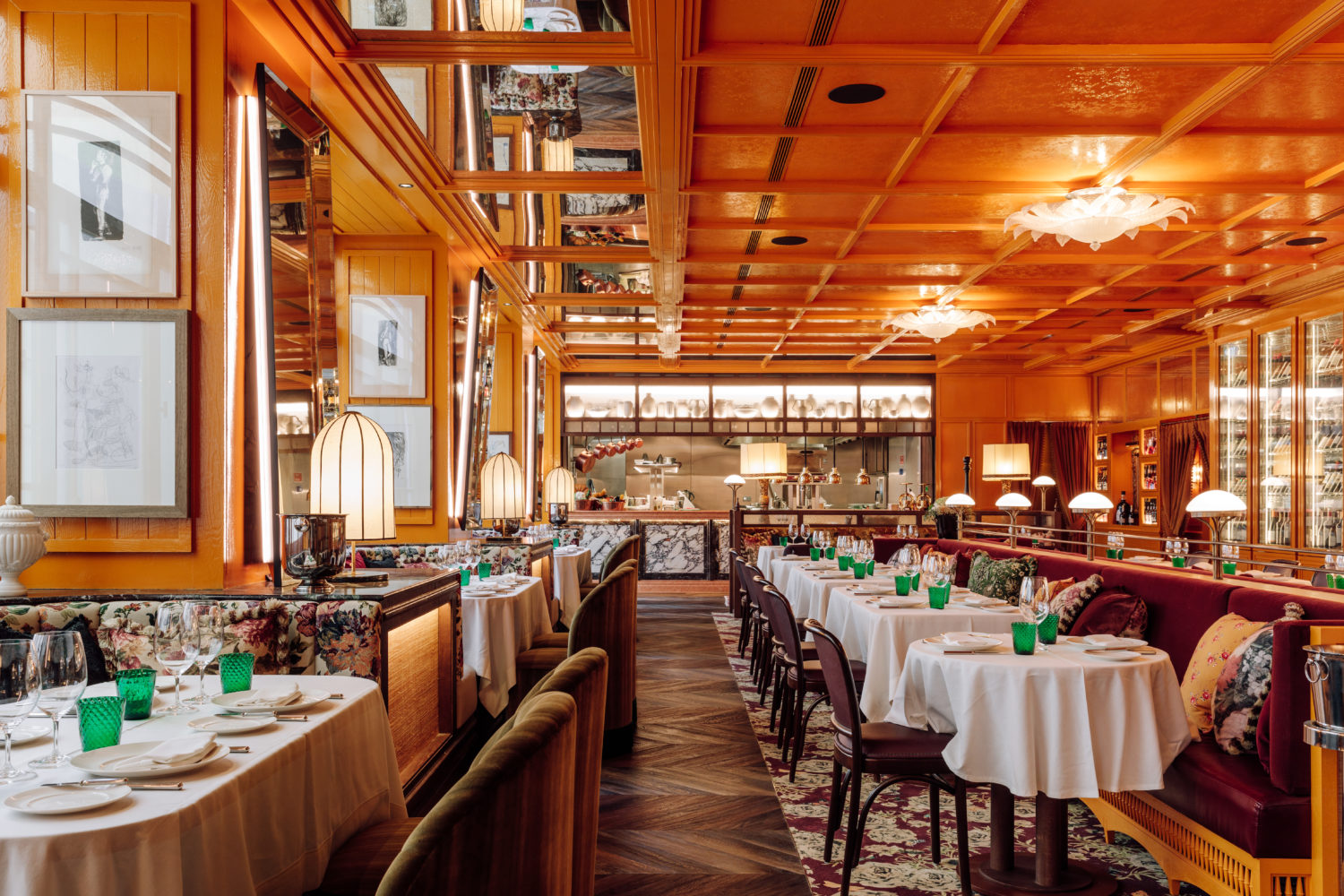 As you enter Rocco you first head into the gastro-bar, with walls lined from top to bottom with endless bottles, endless options, featuring an impressive, central oval-shaped raised marble white bar top. Witness the glitterati of Lisbon lounging in devilish, nonchalant fashion over an impeccably shaken cocktail or a glass of Madeira. Head up a small flight of stairs behind this gastro-bar to find the decadent pleasures of the 'Crudo-Bar', a micro-bar with a focus on glorious seafood decorated in a charmingly busy Dolce Vita-esque Capri style, with hand painted plates mounted on the walls and oysters flowing freely. There is also a gorgeous little al fresco terrace which can be accessed via Rocco, here you'll be gently serenaded by the sounds of water bubbling from the extraordinary stone fountain which was so vast that it had to be hauled over the very top of the building and lowered down, inch by inch, into the terrace by a crane.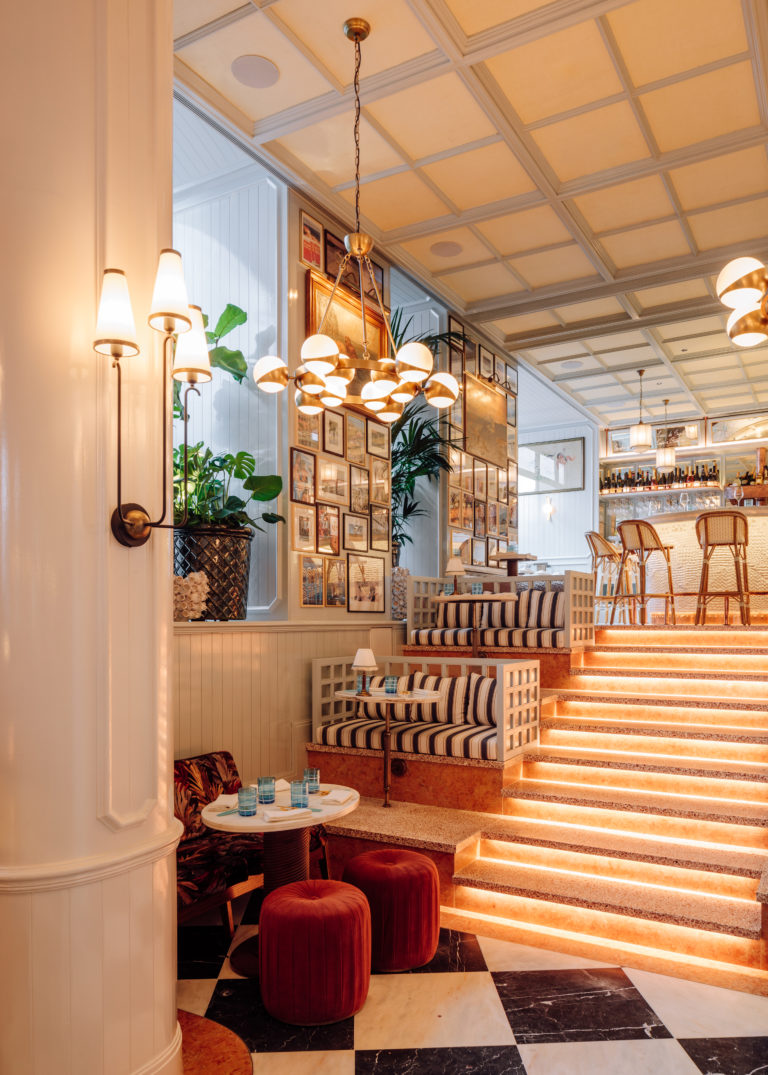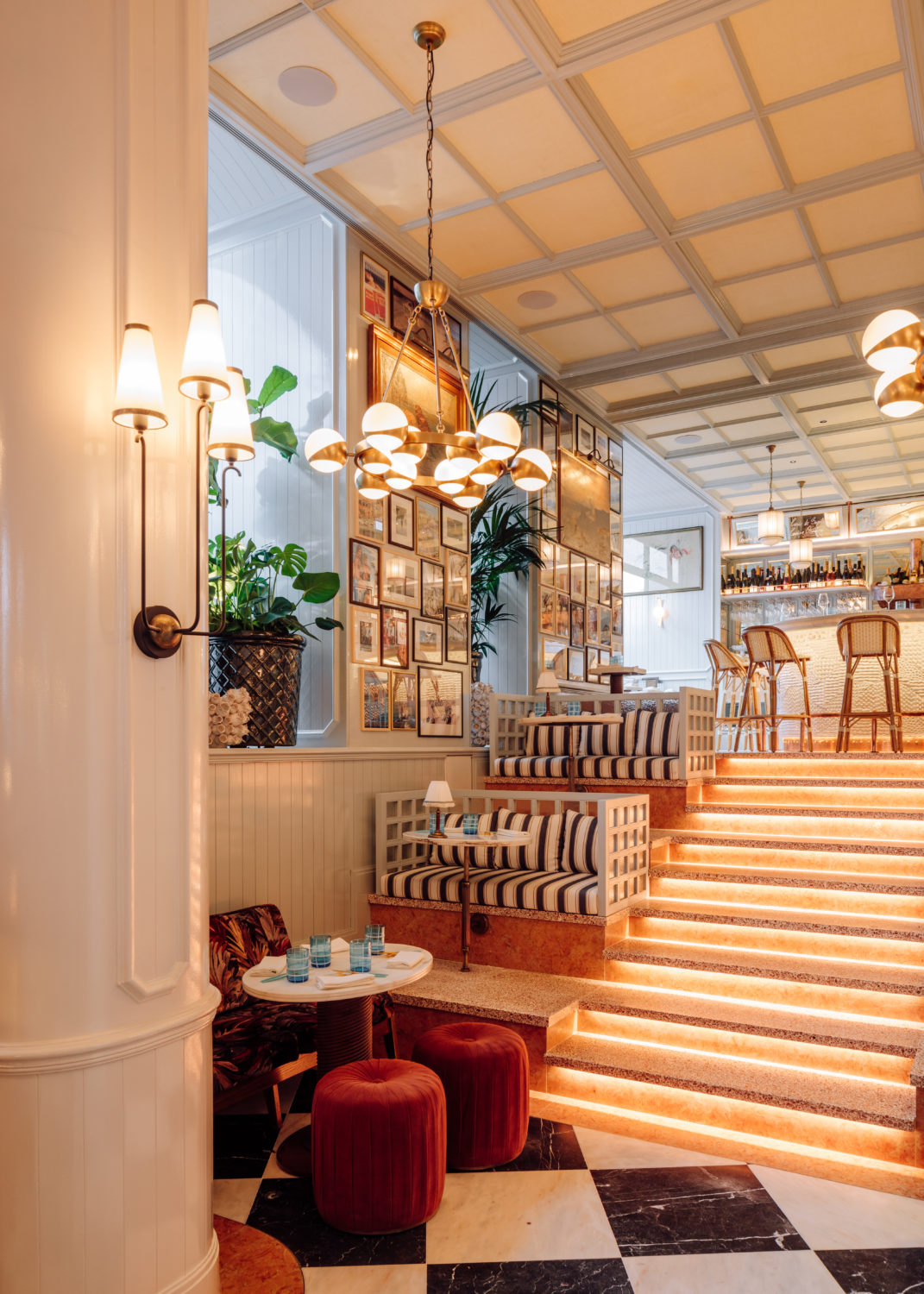 The Ivens is the epitome of a world class offering – what it doesn't give isn't worth having. Whether you're there for a modest little aperitivo in the elegant Crudo-Bar, for a blow out supper at Rocco or for a week-long stay in the hotel to explore the charmingly labyrinthine cobbled streets of Lisbon, The Ivens won't let you down.
R. Capelo 5, 1200-224 Lisboa, Portugal