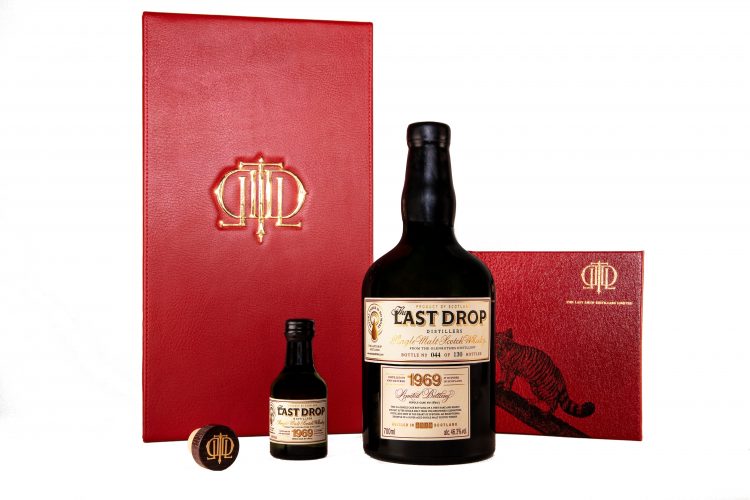 It is said that a magician can perform his star trick only once but I have found the exception this rule. Having been fortunate enough to attend a previous Last Drop Distillers launch and tasting for their 1982 Year Old Buffalo Trace bourbon, I thought that the aforementioned adage must surely hold. I was woefully mistaken. Last Drop have done it again, and bottled a 1969 Glenrothes at its absolute peak. This is not something to be taken lightly, as to know when a scotch has reached the apex of its maturation is a real art form. This is the moment to strike, and go to bottle, and its an art form that the team at Last Drop Distillers – run by the industry titan James Espey OBE – has mastered.
The 1969 Glenrothes is the 15th release from The Last Drop Distillers and has set tongues wagging amongst brand fans, press and experts alike. The Last Drop team, in typical explorative fashion, ventured into the dark, dank and dusty recesses of the Glenrothes warehouse in the heart of Speyside to search for a gem. I imagine this moment to have been like a whisky version of the closing scene of 'Raiders of the Lost Ark', where the ark is safely hidden by virtue of camouflage in a sea of identical wooden crates. As luck would have it, when these two barrels were selected and opened out poured an amber nectar of divine depth and quality rather than a malevolent 'spirit' (pun intended) which melts the face off those who dare disturb its oaken slumber.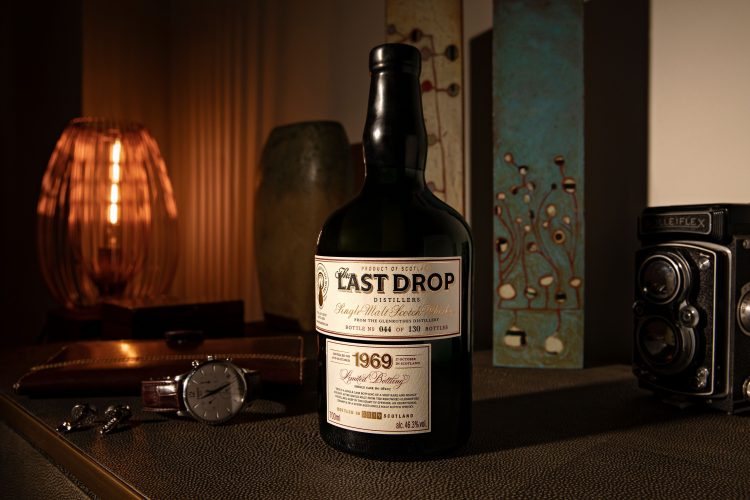 These two specially selected ex-bourbon casks escaped the fate many of their equally elderly kin and were not blended with younger spirit to form a more youthful age statement release from the distillery itself. Instead, their 50 year old content survived up to the point of maturation and now can be found within The Last Drop's handsome new bottles. What makes this tale positively quiver with even more ethereal mystery is the fact that the whisky from both barrels, despite being, on paper, identical, is remarkably distinct. 'Cask no. 16207' has a rich, smooth texture with a sweet and sour flavour emanating from dried fruits, meanwhile the 'Cask no. 16203' is drier, and less fruity, with a white pepper that crackles on the palate throughout its remarkably long finish.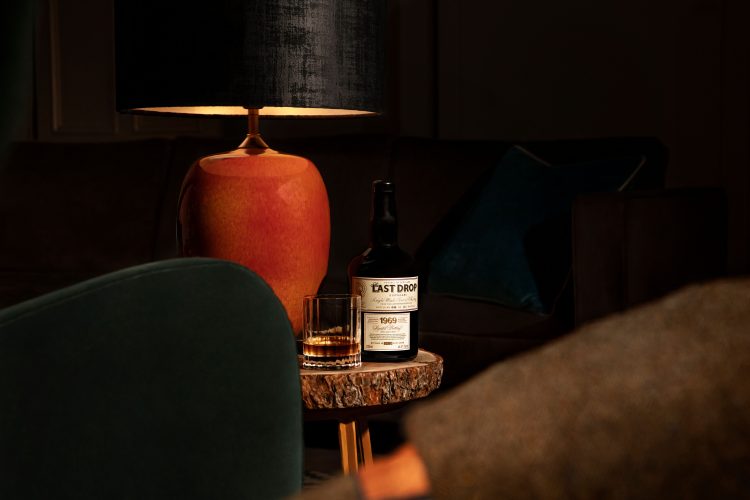 A sumptuous supper was laid on for the eager eyed press in attendance for this exclusive tasting. The chosen venue on this occasion was the private dining room at Jackson Boxer's brand new restaurant, Orasay, found at 31 Kensington Park Road. We were plied with a range of dishes which paid homage to Scotland including delicately flavoured rock oysters and a beautiful turbot before our gaze fell upon the tasting glasses. Silence reigned as each guest nosed and then tasted this truly remarkable whisky. I was once told that a reasonable rule of thumb when tasting a whisky of this advanced age was to hold the spirit in your mouth, drawing it back and forth across the tongue and allowing in a little air, for an equal amount of seconds as that particular whisky is old i.e. 50 seconds in this instance. Of course this 15th release did not disappoint and every guest sat dumbstruck and with an expression of hypontised bliss.
I get the impression that the gang at The Last Drop Distillers have some serious firepower under their bonnet and are just getting warmed up. I am confident that I am just one amongst many who watch this space with great anticipation for release number 16. In the meantime, this, the 15th release has an RRP of £5,400 and UK stockists can be found at www.lastdropdistillers.com/stockists.