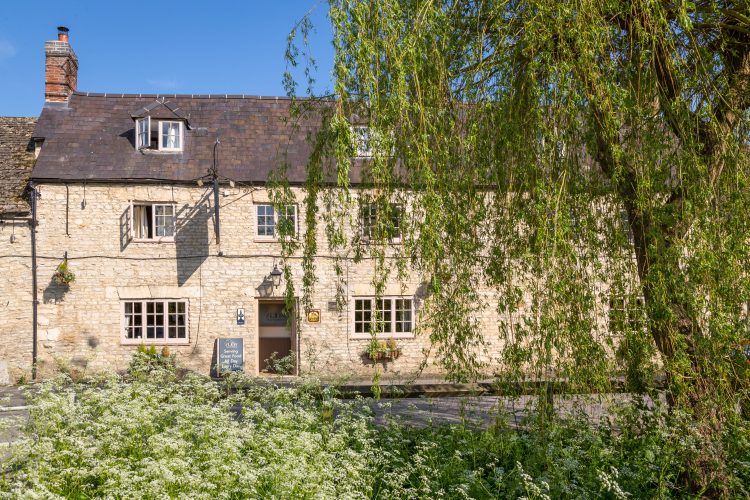 It was at the end of the dusky blue sky, that the sun had become a glorious fireball aflame with reds and oranges as we drove away from London and towards Oxford. We arrived at The Lion of Wendlebury, a charming 18th century inn. We walked through the busy restaurant to check in and were shown to one of the Deluxe Rooms just across the rattan furnished courtyard.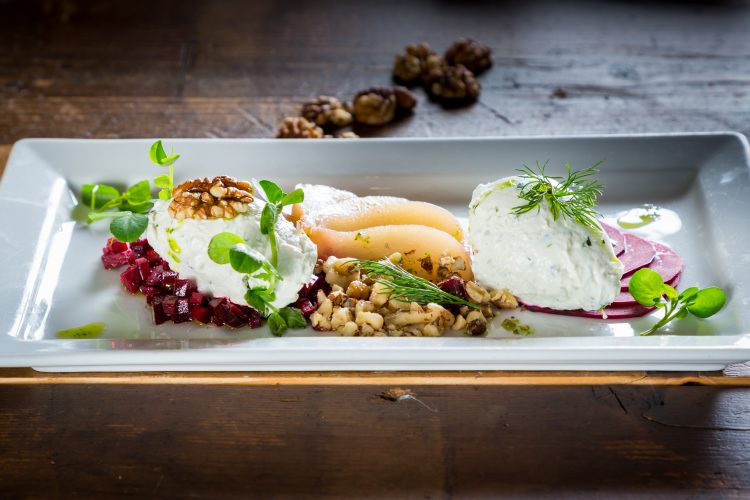 The Deluxe Room has everything you need for a truly comfortable stay. The interior is simple and rustic with muted tones and features a cosy love seat, a velvet grey kingsized bed and embellished with quaint pieces of furniture such as the antique-style bedside table and alarm clock, while modern appliances like the Nespresso coffee machine adds more reason to stay holed up in the country.
The gratifying white-tiled bathroom was fully stocked with luxurious Temple Spa toiletries and white fluffy towels and were the perfect accompaniment to the wonderful power shower.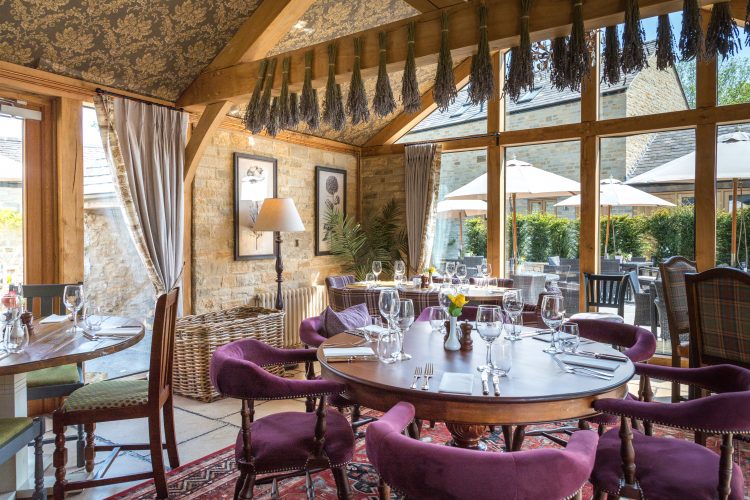 Within the pub, the main building has kept to its 18th century roots with wooden beams and exposed honey-coloured stone bricks featured throughout, bedecked with vintage black and gold paisley wallpaper on the slanted ceiling and dimly lit gilt leaf chandelier. The bunches of dried lavender hanging added an element of warmth to the restaurant, along with the mismatching sets of antiquated chairs and tables.
The food was undoubtedly the highlight of the stay. The Lion at Wendlebury pride themselves on sourcing their produce from the best, free range and artisan producers and feature a seasonable menu.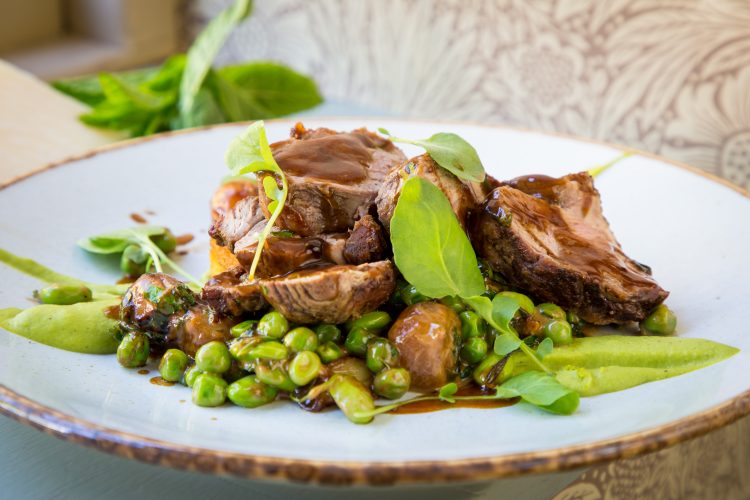 We recommend the Pan-roasted Scallops with black pudding crumb, cauliflower purée, pickled raisins, a delightful starter packed full of flavour and a delicate crunch. The vegan Mushroom & Tarragon Dumplings are filled with truffle and soya cream and are the perfect winter warmer. To finish off this exquisitely indulgent meal, the Warm Sticky Toffee Pudding with butterscotch sauce and milk ice cream is perfect.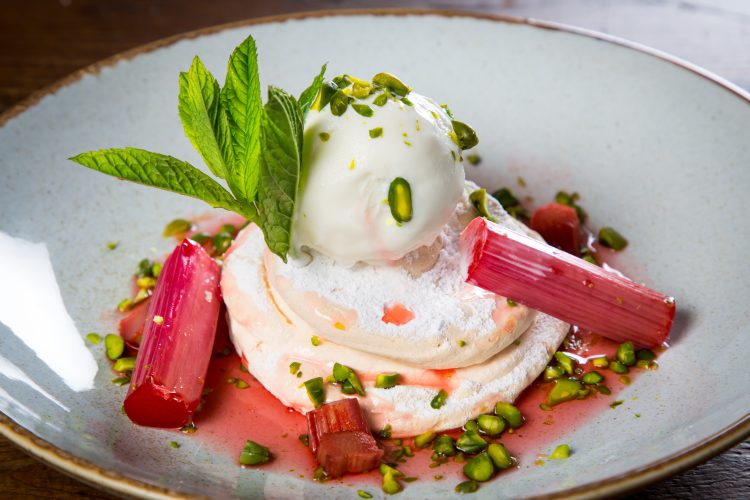 As we made our way out of the restaurant, slightly heavier, it was a beautiful clear evening with the stars twinkling, we stopped in front of the mesmerising log fire. We were filled with gratitude and contentment, it was a perfect moment. When we returned to the room, we fell into a comfortable slumber that only a delightfully full belly can do.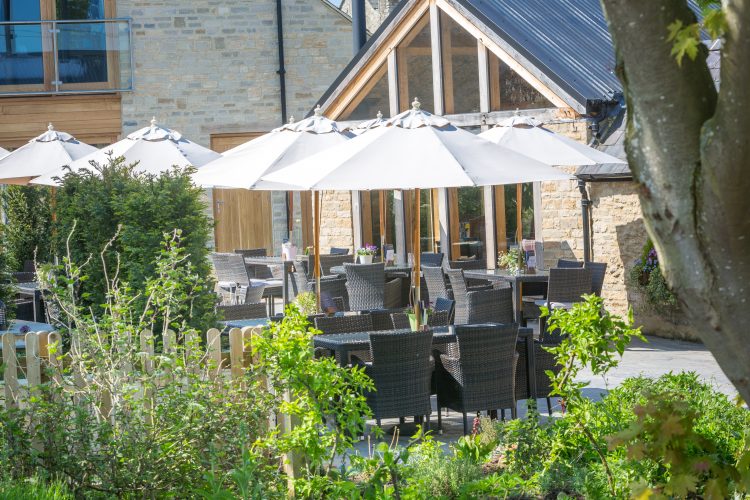 In the morning, enjoy a delicious Vegetarian Full English with a vegetarian sausage, roasted flat cap mushroom, grilled plum tomato, fried bread, baked beans and two poached eggs to start the day.
Take advantage of the wonderful location and explore the local area – Bicester Village is only a 10-minute drive away, or visit the magnificent Blenheim Palace, a 300-year-old palace and take a walk in the beautifully manicured gardens.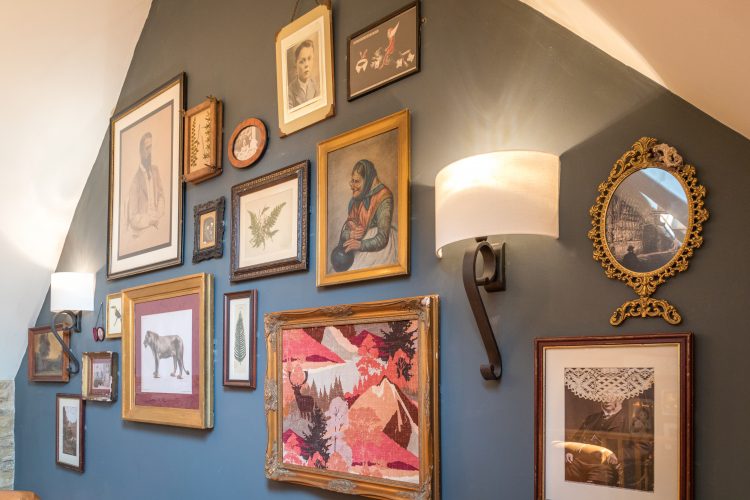 The Lion at Wendlebury
Wendlebury Rd, Bicester OX25 2PW