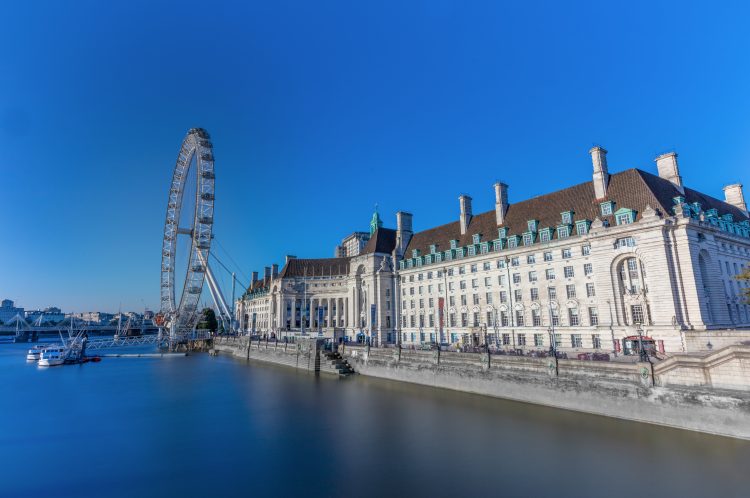 Sitting proudly on London's Southbank is the impressive Grade II listed Edwardian Baroque County Hall. What was once the headquarters for local governments in London, is now a stately Marriott Hotel, offering incredible views of Big Ben and the London Eye.
The hotel is steeped in traditional charm with vaulted ceilings and wood-panelled chambers, whilst rooms offer a more contemporary decor, as well as, paying tribute to the historic setting with monochrome mosaic flooring. Stay in one of the Balcony Suites, there is nothing quite like stepping out onto the balcony and seeing the iconic London Eye towering majestically over you, almost within arm's reach.
Take advantage of the hotel's incredible location and after a day out in the hustle and bustle of the Big Smoke, you can take solace knowing that you will be looked after by staff that will go above and beyond to cater to your needs.
@londonmarriotcountyhall
marriott.com/hotels/travel/lonch-london-marriott-hotel-county-hall/
County Hall, Westminster Bridge Road, London SE1 7PB