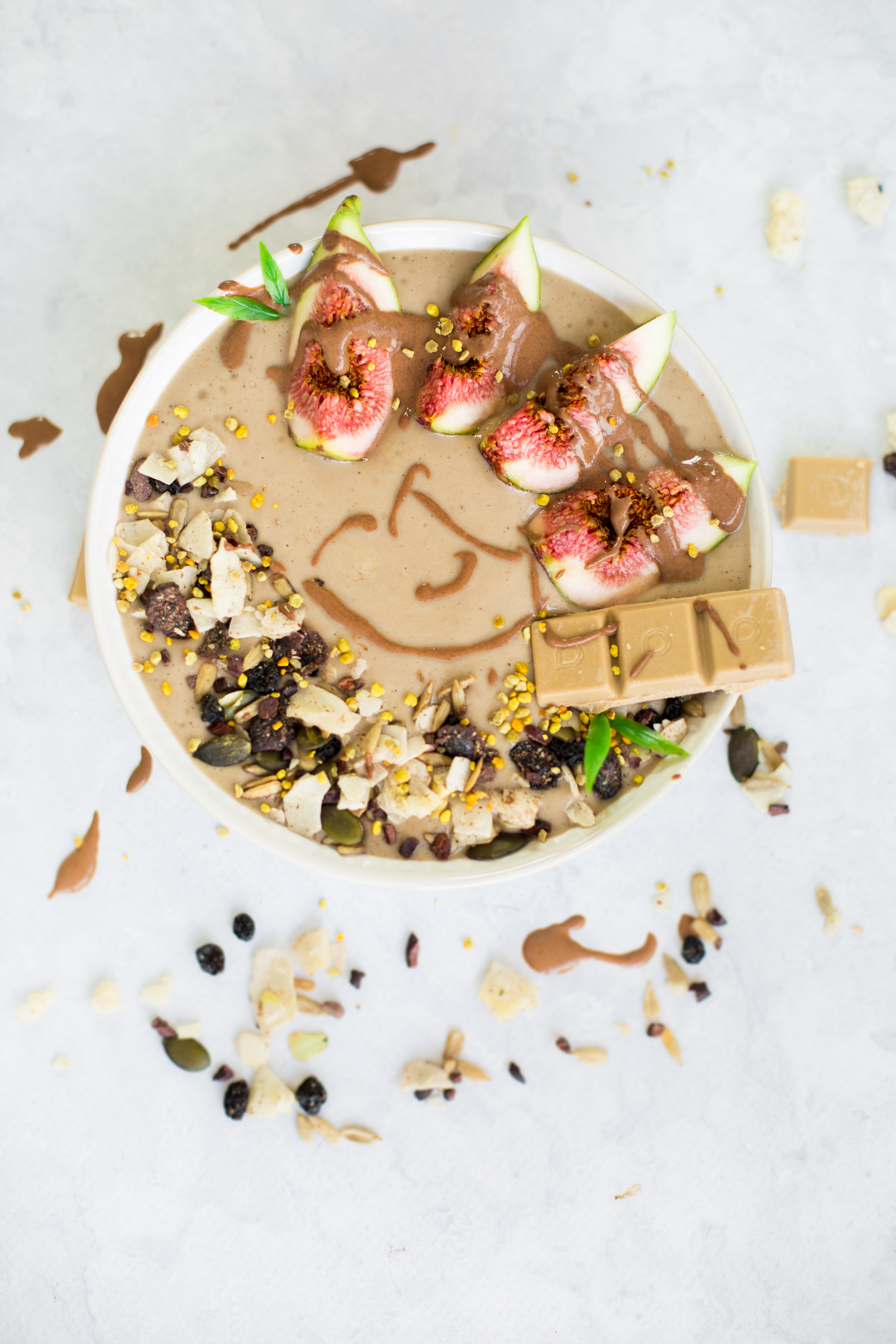 Ingredients:
For the bowl:
¼ cup Really Raw Cashews
1 large frozen banana
½ tsp Himalayan sea salt
1 tsp Maca
1 tsp Mesquite Powder
½t tsp Yacon Syrup (optional – for a sweeter bowl)
½ cup unsweetened almond milk
For the Chocolate Sauce:
½ tbsp Cacao Powder
1 tbsp peanut flour*
1 tbsp water
Toppings:
1 fresh fig, quartered
3 squares Lemon Caramel Chocolate
1 tsp Bee Pollen (optional)
1 tbsp Paleo Protein Power Mix
Method: 
Place all the bowl ingredients into a high-speed blender and process until smooth.
In a small jug, mix together the chocolate sauce ingredients until smooth.
Add toppings, drizzle with chocolate sauce and enjoy immediately.
Tip:
*If you don't have peanut flour, sub your favourite nut butter, then heat gently and mix with 1/2 tbsp Loving Earth coconut oil and  the same of Loving Earth Cacao Powder to make the chocolate sauce.
Make this nut-free by subbing the cashews with 1 1/2 tbsp tahini, and drizzle with you're favourite melted Loving Earth chocolate bar instead of the chocolate drizzle.