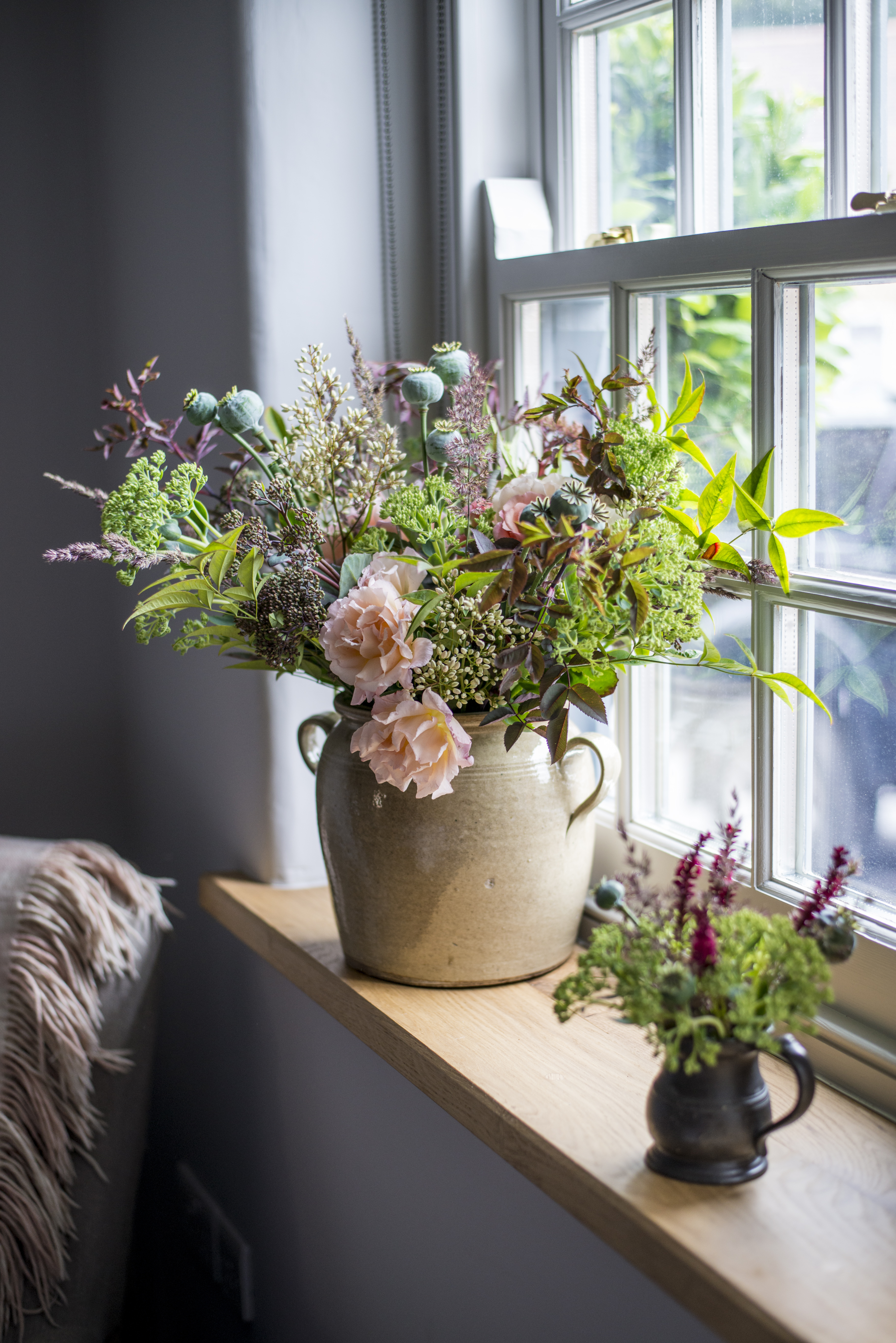 The Pointer is a truly authentic local village pub, located in the heart of the picturesque hilltop village of Brill in Buckinghamshire. It is nestled amongst chocolate-box cottages, a quaint local shop and a perfectly manicured village green complete with a traditional red telephone box.
Despite it's rural location, The Pointer's reputation spread like wildfire to London and is often referred to as one of the best pubs in the country. In The Good Pub Guide 2018, The Pointer was awarded 'Country Dining Pub of the Year, Buckinghamshire', a prestigious title that it has held for the past three years.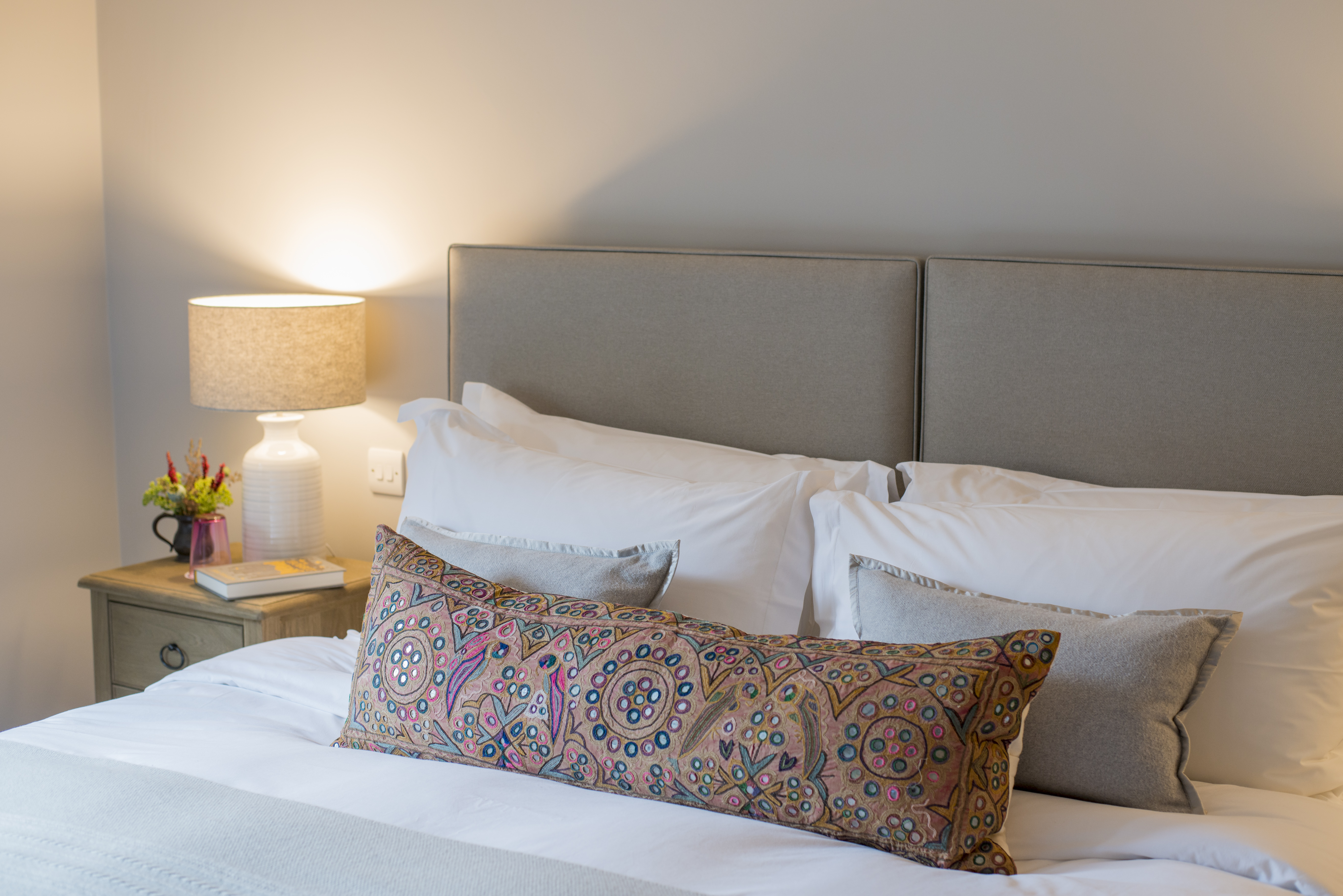 The Pointer recently acquired a rustic 18th century red brick cottage quite literally opposite the pub and it underwent an extensive renovation. It has now been unveiled as a decadent guest house compromising of four luxurious guest rooms.
The interior of the cottage looks straight out of a White Company catalogue, with an opulent country-style aesthetic, beautifully decorated by The Pointers' co-owner Fiona Howden in a muted palette of dove grey and white with rustic exposed oak beams and soft sheepskin rugs. The super-king-sized Hypnos bed is one of the most comfortable I have ever slept in and I quite happily sank under the feather and down White Company duvets and pillows.
The en-suite bathroom was a contemporary masterpiece, one of the most effortlessly beautiful I have seen and could easily be at home in a 5-star hotel in London or Paris. There were double vanity sinks, a vast glass rain shower that is large enough for three and a white standalone bath, so deep that you can barely peer over the edge once you slip inside. The village is so quiet, you could hear a pin drop and it was rather therapeutic to lie in the bath, with only the bubbles for company, overlooking the quaint sun-soaked gravel courtyard behind the cottage.
In the evening, I ventured across the road for a decadent dinner in the award-winning Pointer restaurant. The 40 cover vaulted restaurant was sympathetically restored from a former barn, maintaining all of the rustic charm including exposed stone and garlanded beams.
It also offers views of the open kitchen and the rather romantic walled garden which backs onto the 12th-century village church. The garden is decorated with glowing golden fairy lights and tables decorated with fresh lavender. It is perfect for languid afternoons in the glorious sunshine accompanied by nothing but birdsong that roll effortlessly into relaxing evenings.
What makes the Pointer restaurant so special is that the ingredients for the quintessentially British menu is predominantly sourced from it's 250 acre farm that is situated just one mile down the road. The beer is also brewed in the same village.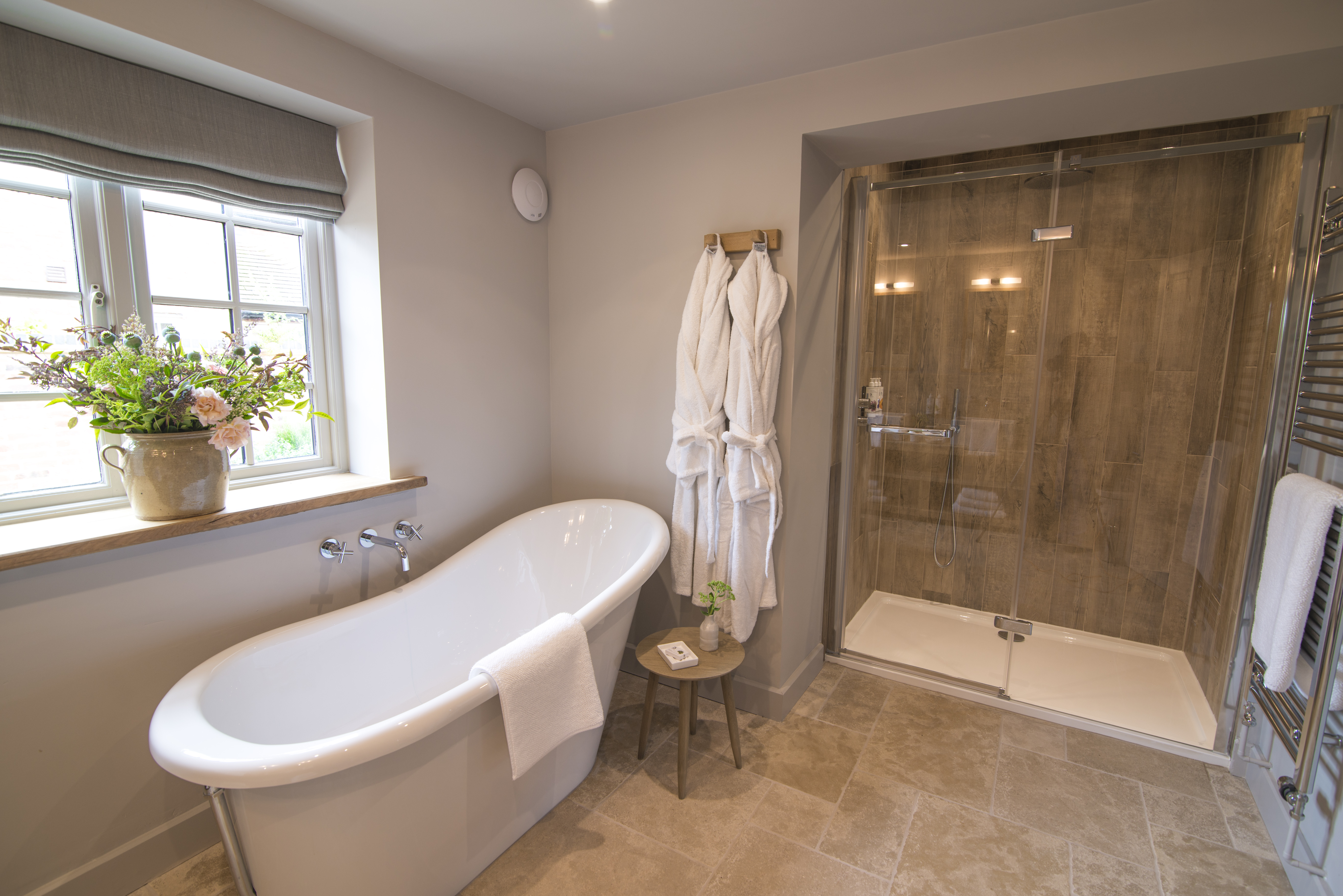 The menu is a true celebration of British cuisine, curated by Executive Head Chef James Graham who has a passion for authentic and honest cuisine which translate to his food with ease.
Whilst we perused the menu, we were offered a paper bag of fresh sourdough bread accompanied by salty beef-dripping butter. To start, my guest and I shared the extravagant Pointer Farm Charcuterie Board with Peppered Middle White Pork Salami, Longhorn Beef Cured in Red Wine, Lamb Sagi, Air Dried Venison and Potted Middle White Pork.
This was followed by a lighter fare for our 'official starter', a refreshing Isle of Wight Heirloom Tomato Salad with creamy Burrata, salty Kalamata Olives, Basil and Rocket. For our main course, our eyes were immediately drawn to the succulent 700g Grilled Pointer Farm Longhorn Beef Rump Steak to share, served with golden chips cooked in dripping, roast cherry tomatoes, onion rings and a rich Béarnaise sauce.
Up until now we had stuck to fresh sparkling elderflower to drink but for dessert we decided to treat ourselves after a suggestion from our warm and attentive flame-haired waitress. We sipped on quite a few glasses of utterly delicious 2013 Recioto Della Valpolicella 'Angelorum' from Masi, Italy as we devoured our decadent desserts. We opted for the Pear and Blackberry Frangipani Tart, served with Cider sorbet and set cream, and the Chocolate Bar, made with deliciously dark Michel Cluizel's Kayambe Noir 72% chocolate and served with a refreshing passionfruit sorbet and bitter chocolate snap.
The next morning, after a gloriously uninterrupted sleep, we stumbled across the road back to The Pointer for breakfast. It was a relaxed but impressive affair in the bar that dates back to the 1700s. There was a full spread that included, a table laden with cold treats, including; freshly squeezed juices, homemade bread and pastries accompanied by a selection of jams.
There was also a full menu serving breakfast classics, from the traditional Full English to Eggs Benedict. Most surprisingly, was the presence of Bloody Mary mix and a selection of painkillers, thoughtfully laid out amongst the fresh milk and yoghurt. At The Pointer, they really know how to take care of you.
When it was time to leave The Pointer, my heart felt heavy, it is without a doubt one of the most beautiful pubs I have ever had the joy of visiting. When it comes to outstanding locally-sourced food and quietly luxurious decor, it honestly does not get better than The Pointer.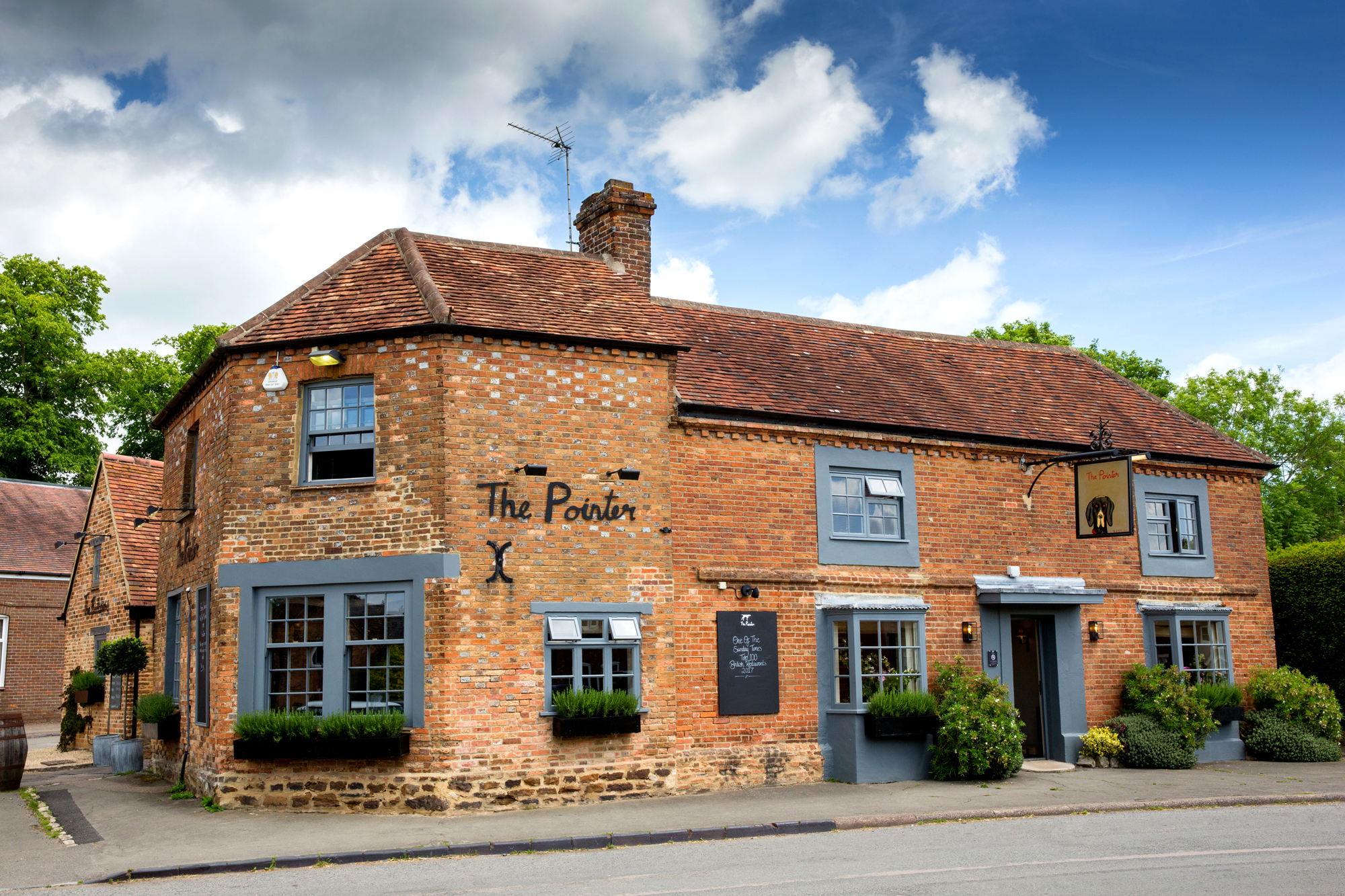 The Pointer
27 Church St, Brill, Aylesbury HP18 9RT