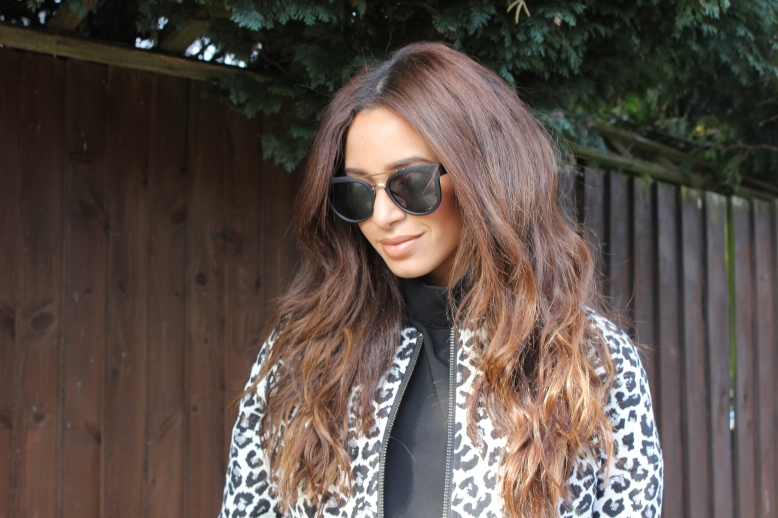 Danielle Peazer is an enigma to most. Her name has been on the lips of millions as the former long-term girlfriend of One Direction's Liam Payne. However, there is a lot more to Danielle Peazer; she is a critically acclaimed dancer, philanthropist and businesswoman. I was keen to discover more about the girl who lives under the spotlight.
Danielle has carved an impressive career as a dancer. Her first commercial job was at The Brit Awards in 2008. She has come along way since then, she has danced with the music industries elite, including; Elton John, Justin Timberlake and Kylie Minogue.
Although Danielle is a renowned commercial dancer, it is not widely known that she was trained at the prestigious English National Ballet School. Danielle had her heart set on being a ballerina but a serious injury halted her dreams.
She said: "I originally wanted to go into a ballet company but after a serious injury I realised my ballet career would be extremely short lived. That's when I decided to move into more commercial dancing."

One of Danielle's most recent high-profile jobs was as a dancer in Katy Perry's music video for 'Unconditionally', which has now been viewed over 160m times. However, Danielle's most treasured performances were when she has danced for the Queen.
She revealed: "My most memorable performances would have to be dancing for the Queen at the Diamond Jubilee and at a few of the Royal Variety Performances. Not many people get to perform for Royalty, so it's definitely something I appreciate so much."
Last December, Danielle was offered the opportunity to dance with Taylor Swift at the iconic Victoria's Secret show in London.
Speaking of the show, Danielle recalled excitedly: "The Victoria's Secret show was a massive highlight for me to be involved in. I've been a fan of the shows for years, so for it to be held in London and for me to dance for Taylor Swift was an amazing experience."
She added: "We shared a backstage area with the angels and their beauty is so breathtaking. It was so surreal to be surrounded by them and see genuinely how much fun they were having."
The years that Danielle has spent as a dancer has left her with a toned physique that is envied by millions. She revealed that it is fundamental to enjoy exercise. To demonstrate this, Danielle launched a series of fun and high-octane 'Strength and Tone' fitness videos on YouTube that have amassed hundreds of thousands of hits.
She said: "I try not to force myself too much to workout. There should be an element of enjoyment in it, even if the enjoyment is that you know you'll get great results."
She added: I tried to vary my 'Strengthen & Tone' videos enough so that hopefully there is something for everyone and the different parts of the body that people might want to improve. I'm always discovering new exercises and I might include them if I do more videos in the series."
Danielle has amassed a vast and fiercely loyal online following of over 4 million. However, we all know too well that the Internet can be a precarious place, especially for those in the spotlight.
Danielle openly admitted that the idea of celebrity is not something she believes applies to her.
She said humbly: "I'm not a celebrity, I have ended up in this situation and I'm going to appreciate the things that have come from it. The support that I get from my followers is something I will never take for granted."
Danielle's following continues to grow at an alarming rate. However, as with all commentary, where this is positivity there will undoubtedly be negativity and those with high-profile social media accounts are more prone to Internet trolls than most.
She added frankly: "To those people that prefer to have a negative view of me, I remind myself that I can't always live to make other people happy. I definitely get more positive comments than negative ones though."
Danielle has an admirable intolerance to bullying of any sort. I was keen to discover what advice she would give to anyone who suffered from negative attention online.
She advised: "Ignore it. It's the hardest thing to do but I promise you the nasty comments will stop – cyber bullies get enjoyment out of seeing a reaction. I have responded in the past and it hasn't helped at all. If people are being nasty then it is usually out of jealousy, try and see it as a backhanded compliment!"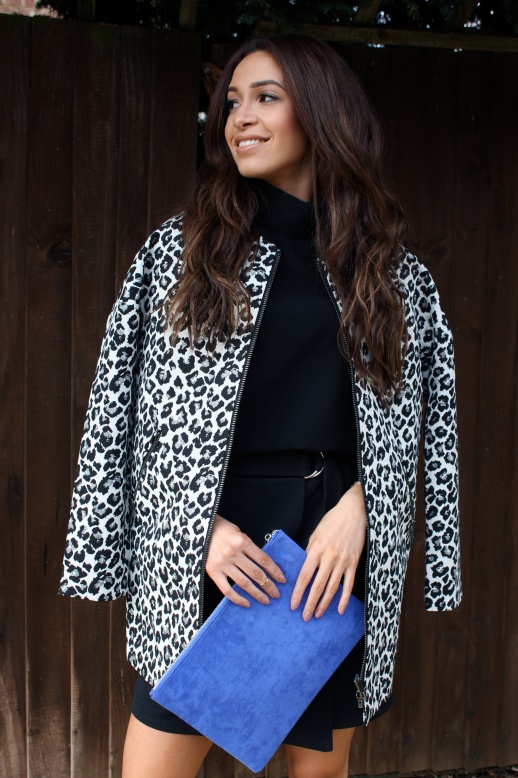 These days Danielle predominantly focuses her energy on running Idle Lane, a premier fashion and beauty blog that attracts thousands of visitors.
She confessed: "I had been thinking about starting a blog since 2012 but when I finally got round to launching it I was so scared that people were going to hate it!"
She added: "I've learnt that fashion is subjective, there are no right or wrong. If you like it, wear it."
Danielle recently had the privilege of becoming an ambassador for Teens Unite, a charity that supports teenagers fighting cancer.
Speaking of this honour, she said: "When I was introduced to Teens Unite I didn't know much about it. After attending a gala evening and meeting those affected by various illnesses I had to be involved, the work the charity does to help these people is so amazing."
She added: "No one should have to deal with cancer but until a cure is found, charities like Teens Unite make it just a tiny bit easier for those dealing with it."
We are part of a generation that seeks instant gratification and success but Danielle is the perfect example of someone who truly knows the meaning of hard work and determination. She has achieved a phenomenal amount for someone so young and done so all whilst under the scrutiny of millions.
However for Danielle, this is just the beginning. She has set her sights firmly on expanding Idle Lane.
She said: "I'm so amazed at the positive reaction I've got from Idle Lane, so I'm going to carry on putting 100% into that. I've got some exciting things that might be happening this year so I'm just keen to get involved and see what happens."
There aren't many things you can know for sure in life but I am positively certain that Danielle is capable of anything and everything. She is an inspiration to millions and it isn't difficult to see why. Danielle may have been shoved into the spotlight but those millions of followers have stayed for the real Danielle Peazer.
Ten Questions We Ask Everyone
1. What did you want to be when you were younger? 
A dancer.
2. If you could offer advice to your twelve-year-old self, what would it be? 
Don't worry about what other people think.
3. You have 24 hours with no travel restrictions, how would you spend it? 
Probably in bed, I don't get many days off.
4. What is the most exciting thing that has happened to you this year? 
In 2014, it was being recognised as a credible blogger. In 2015, so far it's been planning some trips that I'm going on throughout the year.
5. The film you can watch over and over yet never tire of? 
Oceans 11
6. The song that always makes you emotional?
I don't really get emotional over songs but I'm in love with 'Missed' by Ella Henderson.
7. If you could spend an entire day with anyone uninterrupted, who would it be? 
My nan, she passed away a few years ago.
8. It is Friday night at midnight, where are you most likely to be? 
With friends, either out or at someone's house. I'm not fussed about where I go, as long as I'm in good company.
9. What is your biggest vice? 
I've got an obsession for jackets and coats, I'm always buying more and they're so necessary living in London with the weather not being too great!
10. How would you like to be remembered? 
As someone who made her dreams come true.
Follow Danielle on Twitter: @DaniellePeazer
Follow Idle Lane on Twitter: @idlelaneloves
Follow Danielle on Instagram: @dcp1006