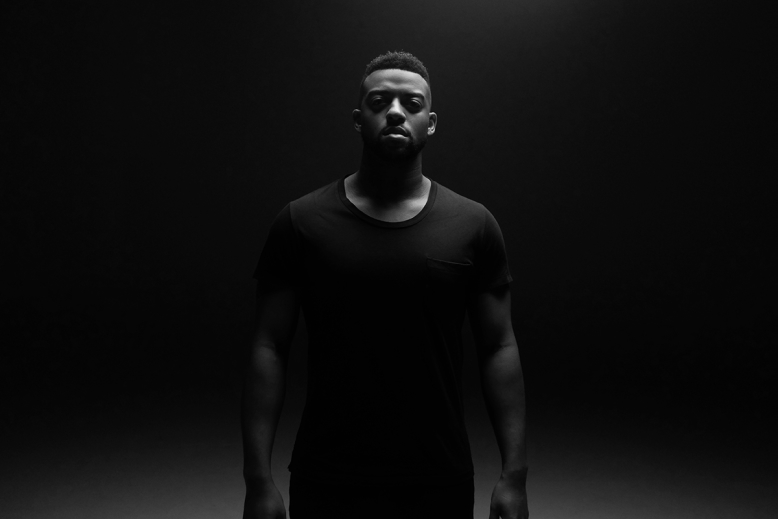 Oritsé Williams found fame back in 2008 when he auditioned on the X-Factor as a member of JLS, and although they finished as runners up on the show, the boys went on to achieve phenomenal success and quickly became one of the biggest bands in the United Kingdom.
Five years later, after becoming multi-platinum selling artists with 10 million albums sold and 5 number one singles under their belts, the band decided to pursue other projects.
Oritsé decided to continue his music career as a solo artist and introduce his music to global audience. We caught up with him to find out what life after JLS has been like and how he intends to introduce OWS (his new alias) to the world. OWS has had an incredibly exciting year, and since his debut single 'Waterline' has already stormed the US charts, we had a lot to talk about.
Firstly and most importantly, we wanted to know if he thinks JLS fans will appreciate his new direction. He said: "JLS fans have been incredibly supportive. I had my first debut solo show on April 21st and it was incredible to see so many faces from my JLS days, but also so many new faces. I think as I'm growing up, the fans are growing with me but as my music is changing, it seems to be attracting a lot of new listeners too."
It is easy to see what he means, the minimalistic video for his beautiful new single 'Waterline' seems a million miles away from the synchronised dancing and six-pack-flashing videos of his JLS era. Instead, his new video is aesthetically stark yet extraordinary and explores some challenging and emotive themes.
He said: "Wow, I really am honoured by your description of the video. I wrote the concept on an 8hr flight returning from holiday. I wanted to create visual art with powerfully subliminal messages throughout."
He added: "I play the part of a narrator, and each scene contains thought-provoking images. The video deals with many subjects from child birth (my girlfriend who was pregnant at the time is in the video) to race, religion, children at war, sexual orientation, social taboos, stigmatism etc. I really wanted my audience to feel like it was a video for the people."
OWS has spent a lot of time in the US, writing and working with a lot of globally respected artists. His music has attracted attention from none other than Hip-Hop moguls Jay-Z and Kanye West.
He revealed: "I was in L.A for the start of the year living in a tree house, which was crazy. I was lucky enough to work with some producers that I really love. We did some great songs and now I'm back I've been working with some exciting new UK talent too."
One of the UK acts that OWS refers to includes AME – an artist signed to his talent management company 'Overthrow', who sung on one of the biggest singles of 2014 with Duke Dumont 'Need U'.
OWS championed: "AME has another collaboration record out now with Camelphat called 'Paradigm' – check it out!"
Another person Ortisé has been working closely with is rap-heavyweight Pusha T,  who features on OWS's debut single.
Speaking of the collaboration, OWS said: "Working with Pusha T was incredible, from his vocal performance on Waterline to performing with him in the video. We met through Kanye West's company G.O.O.D Music."
He added: "They discovered my song on SoundCloud and made contact with us, from then it developed into him jumping on the song and then us coming together to shoot the video. Pusha is like my big bro now and I'm extremely appreciative of him and G.O.O.D Music for their love and support."
Does that mean we can expect some new material soon?
OWS revealed frankly: "In all honesty we're not putting any pressure or time constraints – we won't put anything out until we feel it's ready. I've got more than enough songs for an album at the moment but also a lot more stuff on my mind that I want to express in a studio. The best way to hear new music from is to come down to one of my shows!"
With a very exciting summer ahead of him we asked OWS what we can expect when he plays at Wireless festival this summer – "After the success of my debut solo show I'm super excited to perform again, but especially at Wireless. It's crazy when I think about it – I've been to the festival so many times and never once thought that one day I'd be playing there myself. It's going to be so much fun. I'll be performing a lot of new material and will spend the rest of day just soaking up the vibes."

Ten Questions We Ask Everyone
1. What did you want to be when you were younger?
I wanted to be an inventor.
2. If you could offer advice to your twelve-year-old self, what would it be?
I was a young carer for my mum at 12, I would've said don't be so hard on yourself.
3. You have 24 hours with no travel restrictions, how would you spend it?
Probably in Jamaica, doing the Bob Marley tour of his house and his journey.
4. What is the most exciting thing that has happened to you this year?
Being announced to play at Wireless Festival.
5. The film you can watch over and over yet never tire of?
Ray featuring Jamie Foxx.
6. The song that always makes you emotional?
James Blake's 'Retrograde'.
7. If you could spend an entire day with anyone uninterrupted, who would it be?
Great question, it would probably have to be Prince.
8. It is Friday night at midnight, where are you most likely to be?
I am probably at the studio or my centre where I practice Buddhism.
9. What is your biggest vice?
Work!
10, How would you like to be remembered?
I would like to be remembered as someone who was very philanthropic and compassionate. A person who continually created unique and exciting ideas and never gave up when faced with adversity.
'Waterline' featuring Pusha T is available on 8th June 2015.
OWS will be performing at Wireless on Saturday 4th July 2015 alongside Avicii, Kendrick Lamar and Childish Gambino. For more information visit wirelessfestival.co.uk.
Follow OWS on Twitter: @OWSDigital
Follow OWS on Instagram: @OWSDigital