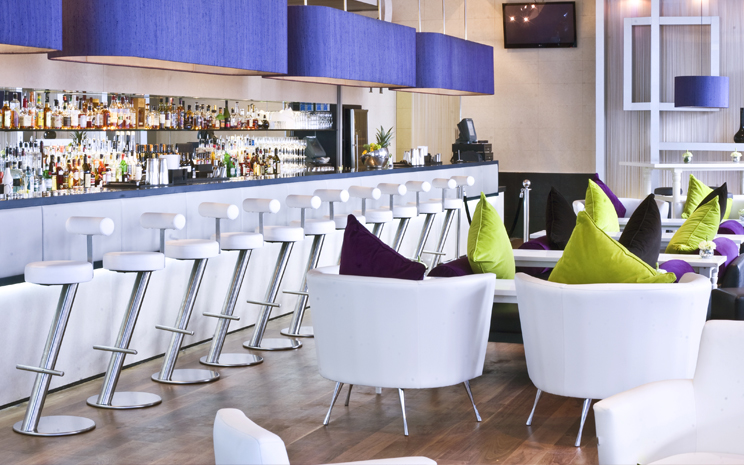 Situated in the heart of London, the Rockwell Bar at The Trafalgar Hotel provides a space for every occasion. With a modern, minimalist design and monochrome décor, the bar provides the perfect atmosphere for a business lunch or even for a drink and a laugh with friends throughout the day. And with 23 cocktails on the menu – and with off menu drinks also catered for – there really is something for everyone at the this destination bar.
I spoke to bartender André for his opinion on what every customer should sample…
"Mezcal", he told me, "has become very trendy over the course of the summer. It's like tequila but more smoky; more traditional. And lots of people are showing it off at bar shows and cocktail competitions around the world".
For one of the Rockwell's signature drinks – 'La Mezcla' – Mezcal, banana liqueur, grapefruit juice, fresh lime, honey syrup and egg white for texture are shaken without ice to break down the proteins of the egg white, allowing more texture to develop in the drink and then shaken with ice to cool and blend the ingredients.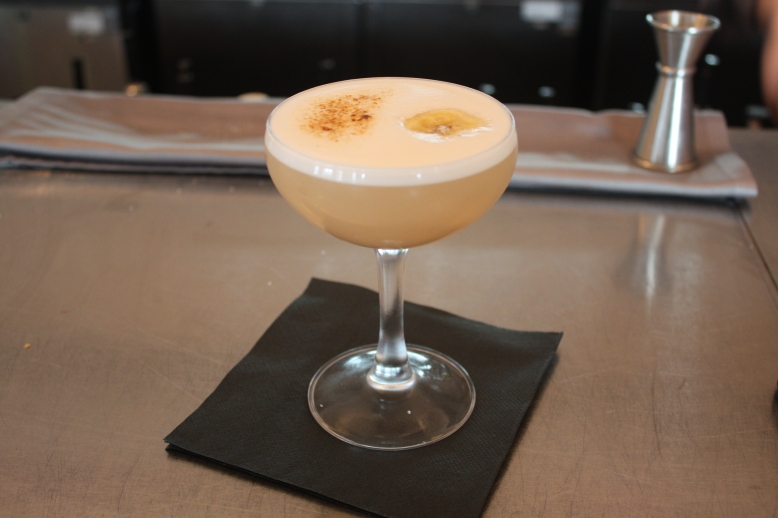 I wasn't really a fan of anything that concerned tequila or mezcal before but I was thoroughly surprised by the warmth and depth of the flavour combinations within the drink. Garnished with a banana slice and blow-torched caramelised sugar (giving yet another flavour and aroma), it actually appeals to pretty much every sense. And for just £11.50, it's extremely affordable too!
Speaking of aromas, if you're a fan of gin, be sure to ask for a tour of the bar's extensive collection. During my visit, I was lucky enough to be introduced to a new (now favourite) gin. The Spanish Gin Mare plays host to the complex flavours of thyme, olives and basil, making it an incredibly aromatic drink. Don't overdo it with the tonic – the flavours are there to be enjoyed!
Back to the world of mixology, André makes me one of his favourite drinks on the menu: the 'Silk Touch' cocktail: "It's one of the most sold drinks on the menu and it's incredibly smooth and refreshing". With hints of wild berries, citrus notes and grape textures it's quite a complex drink on the palate. It's made with Bristol Cream Sherry (unusual in a cocktail), sweet port, fresh lime juice, lychee juice and a touch of caramel syrup. Again, the cost is £11.50 plus service charge.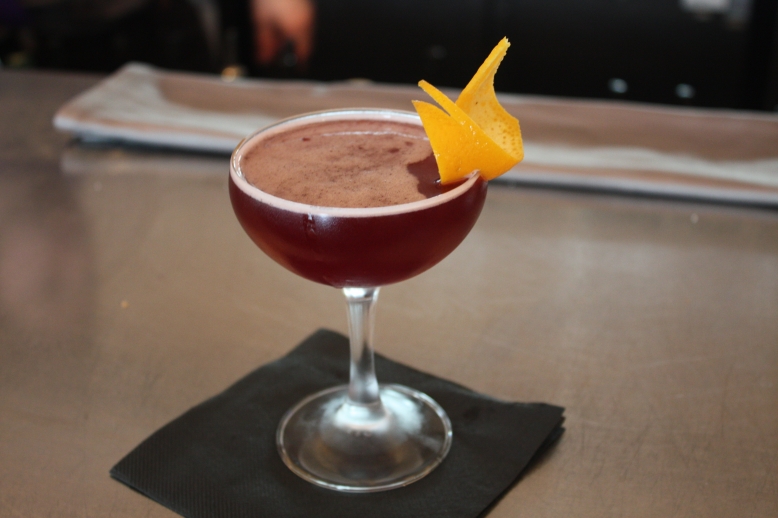 'Silk Touch' is very rich but this is well-balanced by the tart citrus notes produced by the fresh lime. And it looks exquisite. A great deal of care is put into every cocktail on the menu. Even the "simple" orange peel perched on the side is prepared in origami style and takes over a minute to construct.
The staff at The Rockwell are very versatile and always ask the guest questions about the cocktail that has been prepared for them. "If it's too sweet", André explains, "we can add different ingredients to make every drink we serve as perfect as it can be for any given customer".
The main focus of this review has been on The Trafalgar Hotel's 'Rockwell Bar'. However a visit to The Trafalgar is in no way complete without a visit to its magnificent rooftop bar, 'Vista'. Overlooking Trafalgar Square – and with a botanical citrus rooftop garden recently installed by Tanqueray for weekly gin-based cocktail masterclasses – it is a perfect place to meet and unwind all year round (weather depending, of course). £15 per person, lasting about 45 minutes and includes two cocktails. Sessions done in groups but you can enquire about more private masterclasses. Anything is possible!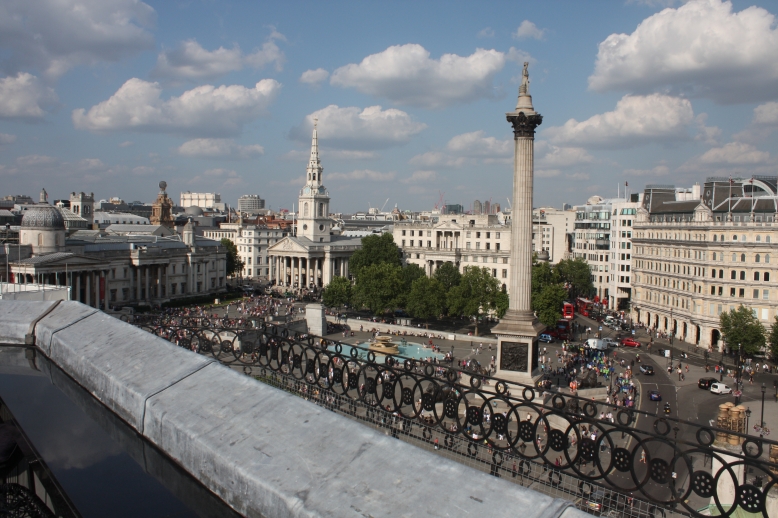 Please note that there will almost always be a long wait to get up to Vista once it's at capacity. But what better place to wait and drink than at The Rockwell Bar directly underneath it?
The Rockwell Bar and Restaurant
The Trafalgar, 2 Spring Gardens, Trafalgar Square, London SW1A 2TS