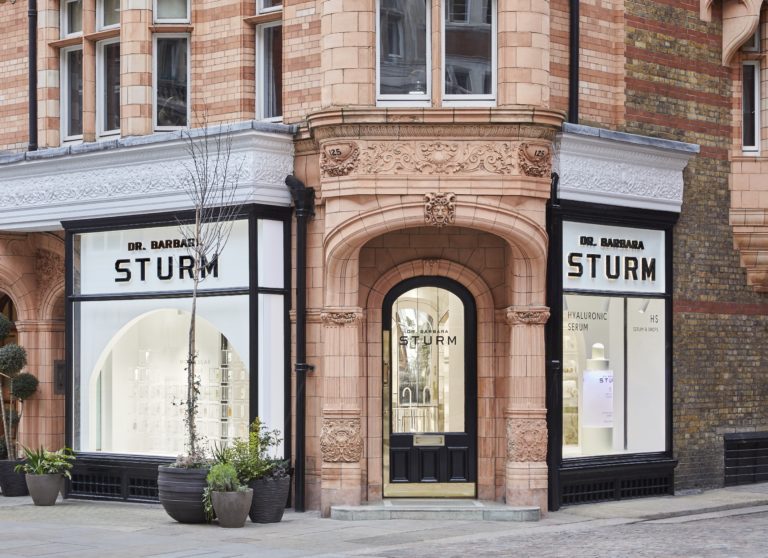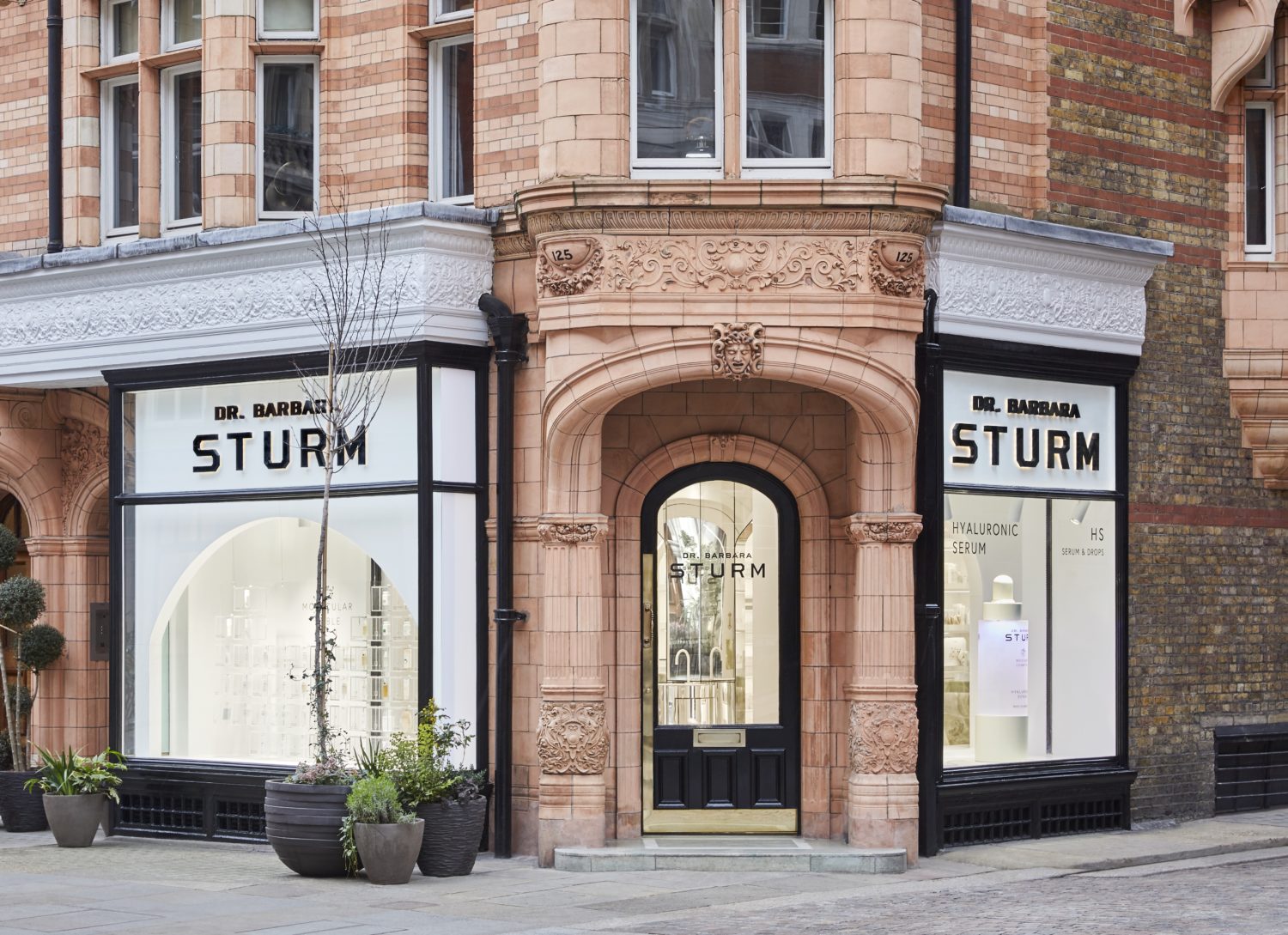 Dr. Barbara Sturm has opened a stunning new London Boutique & Spa in London's Mayfair. The Spa offers Dr. Sturm's signature, world-renowned facials, skincare consultations with Dr. Sturm's expert aestheticians as well as private, 1-to-1 appointments. It serves as a place of exploration and education where customers can discover the complete Molecular Cosmetics line and the potent ingredient science that powers Dr. Sturm's entire collection.
The flagship London Boutique & Spa is located on Mayfair's iconic Mount Street and set over two floors. It is designed in collaboration with architect Tobias Freytag, who also designed Dr. Sturm's LA and Dusseldorf spa locations. With each new location, Dr. Sturm aims to reflect the lifestyle of the customer she is serving and the culture that surrounds the store. The Boutique & Spa design exhibits minimalist, modern architectural elements, including a curved, mirrored wall, a sleek, white seating area, the original pave flooring, and a new 'Discovery Table' made from Italian green onyx. The Spa features two Express Facial Rooms, where shorter treatments are offered to time-conscious customers, as well as four, fully fitted treatment rooms deploying Dr Sturm's inventions and facial protocols and the latest in anti-aging skin technology, such as Myolift microcurrent.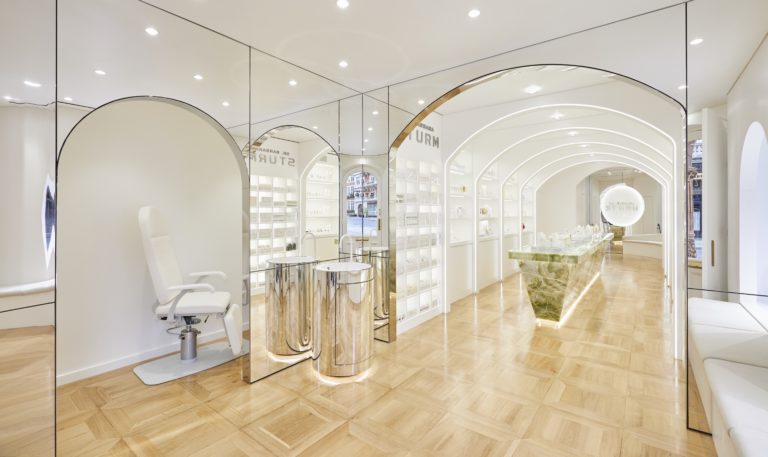 The spa program is designed around the convenience of their customers. Services include: 1-to-1 private appointments with an expert aesthetician and a discreet, VIP entrance at the back for those that want minimal interactions and virtual shopping for clients who prefer to shop their skincare from the comfort of their own home at-home facial kits which offer a moment of self-care whenever it's needed – and also make the perfect gift.
125 Mount St, London,W1K 3NS
en.drsturm.com/london-boutique-and-spa
@drbarbarasturm