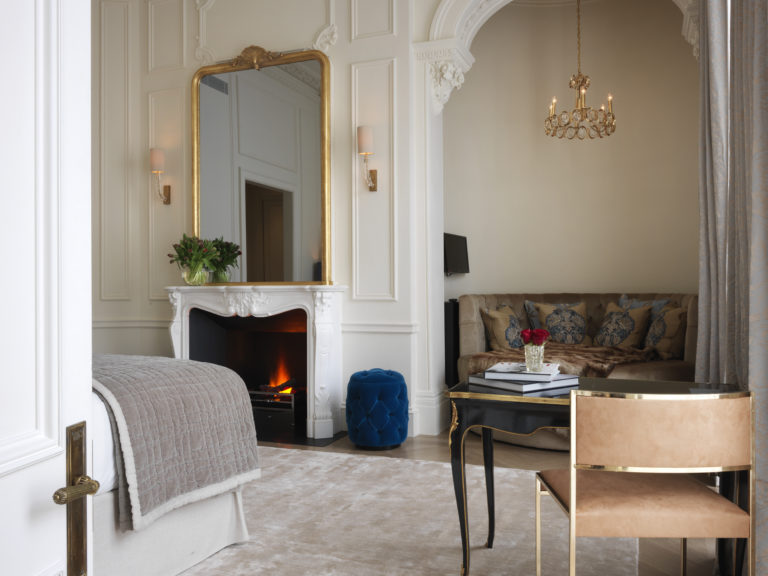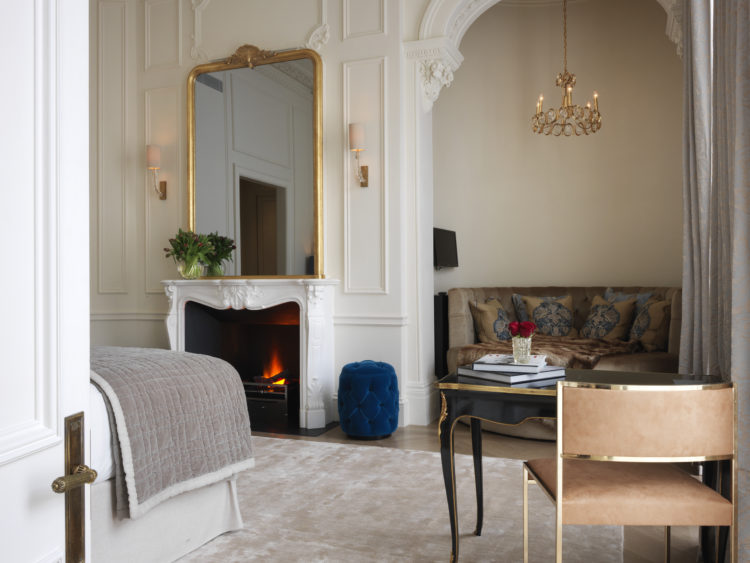 Situated in a row of white stucco-fronted mansions that are decorated as intricately as icing on a wedding cake is The Kensington Hotel. One of our all-time favourite hideaways in the city, this opulent ivory townhouse is home to The Knightsbridge suite, one of the most charming rooms in London.
The suite is a quintessentially British gem set over 807 sq. ft of casual elegance. There are two bathrooms, the main marble bathroom boasts dual vanity sinks, heated floors, a separate shower and deep Jacuzzi bathtub complete with in-built television. The bedroom boasts an ornate fireplace and a luxurious circular day bed decorated with a smattering of embellished pillows and a fluffy throw. There is also a dressing room and a living room with another fireplace and plenty of cosy chairs and sofas to curl up on.
Here you will find everything your heart desires. In the morning, pull back the curtains, allow the rooms to flood with sunlight through the floor-to-ceiling windows. Throw open the windows that lead to the balcony and enjoy a steaming mug of coffee as you take in the serene city view.
The Kensington Hotel, 109 – 113 Queen's Gate, South Kensington, London SW7 5LP