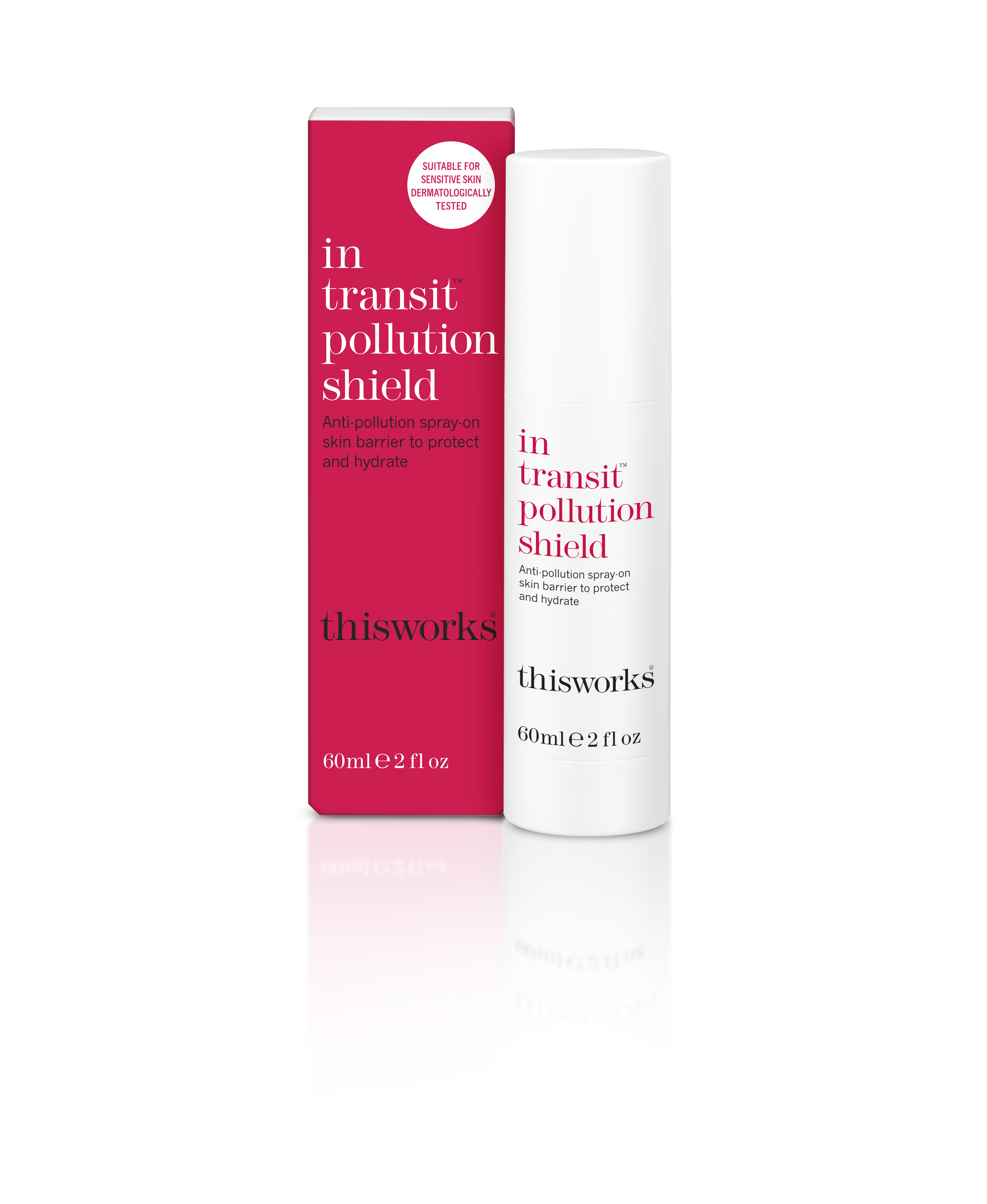 The Works has unveiled a product that every busy city girl needs, in transit pollution shield. Acting as a shield between your beautifully made up face and the pollution that comes with city life. The spray is packed with all the goodness to help your skin protect and restore from any damage, stress, dehydration and pollutant exposure.
Polysacchride is the key ingredient that helps your skin through your daily commute. It creates a shield over your skin protecting you from carbon particles, heavy metals and premature ageing. We then have a mix of all the good stuff our skin craves for softness, like Aloe Vera, chamomile extract and Crambe oil.
With a day full of meetings ahead and a shoot, I thought it would be the perfect time to test the spray out. As I did my hair and make up for the day I sprayed my face three times, to ensure my entire face was covered.
An hour or so later I was in the iconic hustle and bustle of Oxford Circus, I tried to find a quiet corner to check my face in the mirror. So far my face still had a nice little glow about it and make up was still in tact. Usually 50% of my base has faded and needs a good top up but this wasn't the case after using the pollution shield.
As the day went on my skin felt dewy and smelt of Aloe Vera. I topped up my make up at lunch and gave it another spray. I was complimented several times on how clear and vibrant my skin looked and how good it smelt. Which was a bonus.
However the in transition pollution shield's magic was truly displayed when I took my make up off at the end of the day. My skin felt silky smooth and even the next morning there was no sign of irritation or breakouts, a rarity after a sweaty day exposing my skin to city pollution.
Now part of my daily routine, I spray the shield every morning, I can't imagine going a day without it.
In transit pollution shield spray is available from £26 online here.