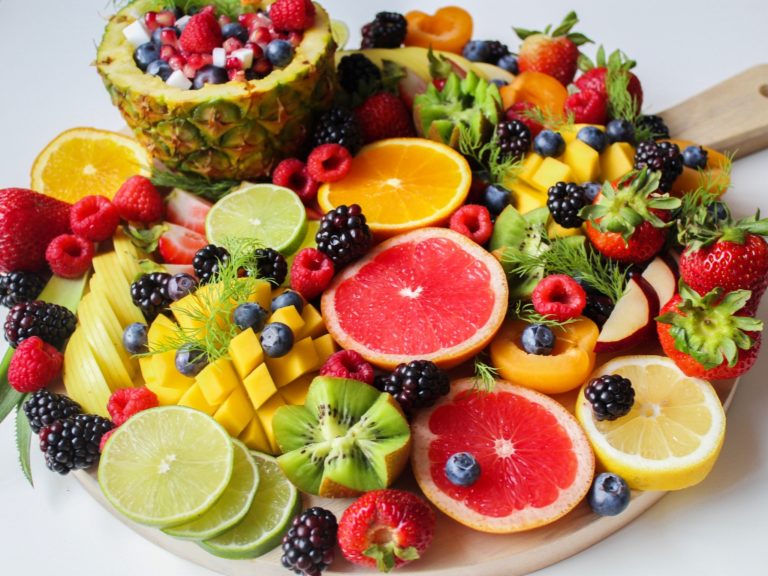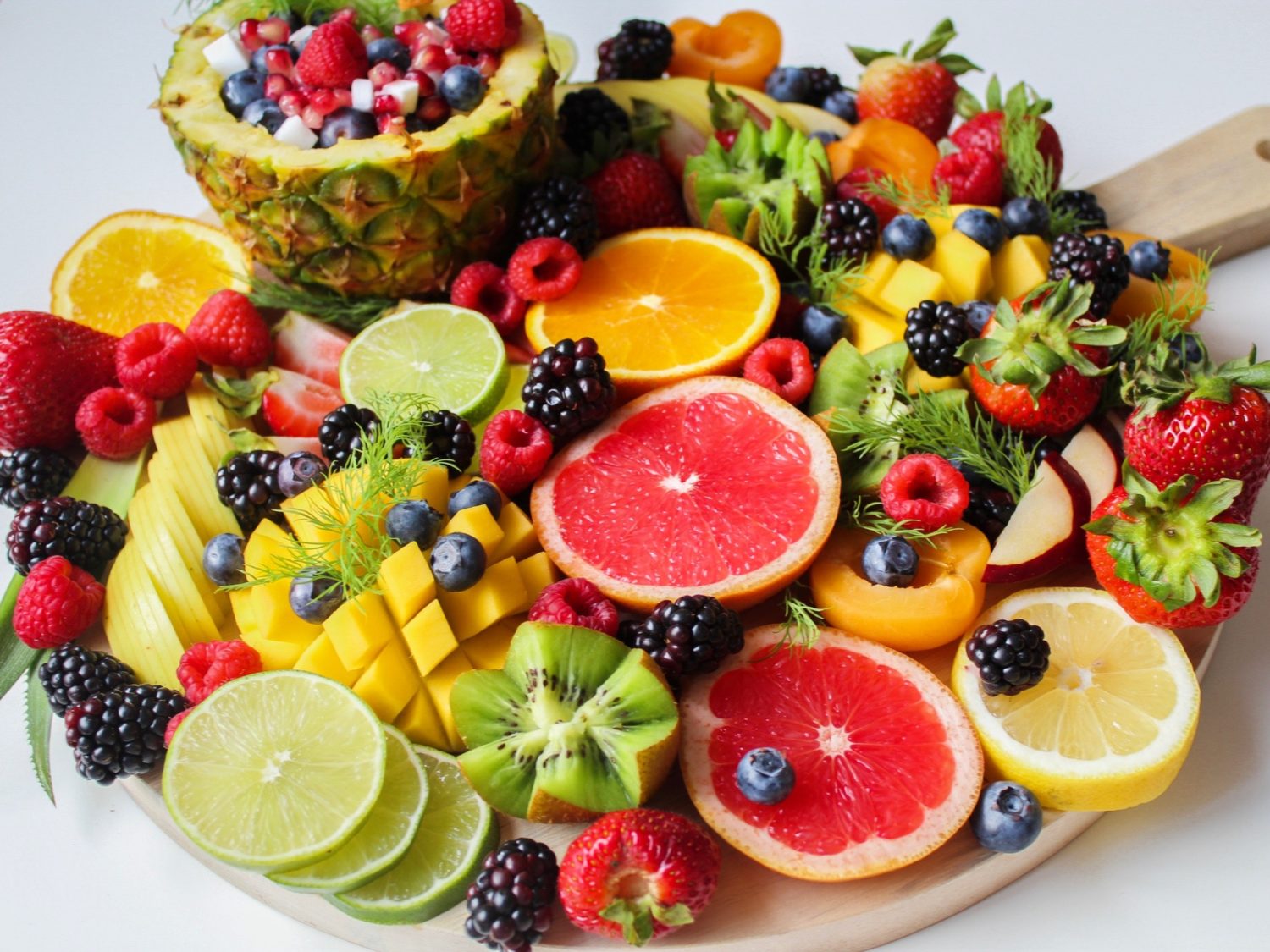 Hello good food enthusiasts! Today is yet another lucky day for you as I'm going to be showing you how to make a few delicious and healthy snacks. Each snack is a combination of fruits and a few ingredients here and there. Without wasting time, let's go to the first recipe, which is Thai-style pineapple snack:
1. Thai-Style Pineapple Snack
Thai-Style pineapple snack is a juicy and refreshing treat you can easily make at home. All you need is; a large and ripe pineapple plus some lime juice, cayenne pepper, cilantro, and mint. You can also use a little fish sauce if you desire a more authentic Thai flavour. Here's a 4 servings Thai-style pineapple snack recipe;
What You Will Need
i. A fruit knife.
ii. A cutting board.
iii. A pineapple corer machine.
iv. A small wooden spoon.
Ingredients
i. 4 small pineapples.
ii. 1 glass lime juice.
iii. 2 tbsp. chopped fresh mint leaves.
iv. ½ tsp. cayenne pepper.
v. Salt to taste.
Steps
Step 1: Wash the pineapples thoroughly.
Step 2: Cut the leafy top off each pineapple.
Step 3: Cut each pineapple lengthwise into 2 halves.
Step 4: Using the corer, remove the center core of each pineapple halve to create a bowl. Repeat the same step for the remaining pineapple halves.
Step 5: Cut the pineapple slices you removed from each pineapple into bite-size chunks.
Step 6: Transfer the remaining ingredients(in equal proportions) into each pineapple bowl and mix until well combined, using the wooden spoon. Repeat the same step for the remaining pineapple bowls.
Step 7: Toss the pineapple chunks into each pineapple bowl in equal portions.
Step 8: Mix the pineapple chunks with the mixture and enjoy with your loved ones.
2. Apricot-Lime Fruit Leather: Lebanon
Though it originated in Lebanon, apricot-lime fruit leather is now a popular snack delicacy in the USA, especially New York. This yummy snack treat was introduced there in the 20th century by Syrian immigrants from Lebanon. Here's how to make apricot-lime fruit leather: Note: This recipe makes 18"x13" or one half sheet pan of fruit leather.  This is enough for four individuals or so.
What You Will Need
i. A heavy-duty baking sheet.
ii. Parchment paper.
iii. A source of heat with an oven.
iv. A small heavy saucepan.
v. A blender.
vi. A large tray.
Ingredients
i. 2 cups pitted, chopped apricots.
ii. 1 cup lime juice.
iii. ⅓ cup granulated sugar or agave nectar.
By the way, you can source granulated sugar from your meal kit provider if you have a reliable one such as Dinnerly. I'll tell you more about this meal kit delivery service in a bit, assuming you've never heard about it.
iv. ¼ cup water.
Steps
Step 1: Thoroughly wash the apricots and other ingredients.
Step 2: Prepare the baking sheet with parchment paper.
Step 2: Preheat the oven to anything between 140 and 170 degrees Fahrenheit.
Step 3: Place the baking sheet on the middle rack of the oven and
Step 4: Combine the apricots, water and lime juice in the heavy saucepan and bring to a boil over medium heat.
Step 5: As the fruits begin to break down, add the granulated sugar, one tablespoon at a time while tasting after each addition to ensure that the desired sweetness is achieved.
Step 6: Now, lower the heat and let the mixture simmer for 10 minutes.
Step 7: Next, remove the mixture from the heat and set aside to cool off.
Step 8: Then, pour the fruit mixture into the blender and puree until smooth.
Step 9: After that, take the baking sheet out of the oven and pour the fruit mixture onto it. Be sure to spread the mixture so that it forms an even layer. Most importantly, leave about a few inches of border around the edge of the sheet.
Step 10: Return the sheet to the oven and bake until the leather is formed.
Step 11: Carefully peel the fruit leather off the parchment paper and transfer the leather to the tray.
Step 12: Finally,  cut the fruit leather into strips, roll up, and enjoy with your loved ones.
For those who have never heard about Dinnerly, this is a popular and trustworthy meal kit delivery service that serves most contiguous US states. It's best known for cheaper meal kits with fewer ingredients compared to other meal kit delivery services. In this honest review post, the author shares valuable information about the service. That includes how it works, the things to and not like about it, and who it best suits. You can read the article to help you make an informed decision about Dinnerly.
3. Dried Strawberry Chips
Dried strawberry chips are absolutely fantastic with a tangy taste. These special midday treats are quite satisfying and will satisfy your craving. Here's how to make 4 cups of the strawberry chips;
What You Will Need
i. A roll of parchment paper.
ii. An oven.
iii. A baking sheet.
iv. A knife.
v. A chopping board.
vi. An airtight container, optional.
vii. A refrigerator, optional.
Ingredients
i. 5-⅓ cups Strawberries, washed and dried.
Steps
Step 1: Bring the oven to the temperature of 200 degrees F.
Step 2: Prepare the baking sheet with parchment paper.
Step 3: Slice the strawberries into uniformly. Approximately 1/8 inch thick slices would just be fine as you want to have thinner slices that will dry quicker.
Step 4: Place the strawberry slices on parchment paper, making sure to leave space between each slice.
Step 5: Bake until the tops of the strawberries are dry, or for approximately 2 hours.
Step 6: Flip the strawberry slices over and continue to bake until fully dehydrated, or for another one hour.
Step 7: Take the dried strawberry slices out of the oven and let them cool completely before enjoying. Feel free to store the remaining slices in an airtight container and refrigerate them at room temperature.
Final Thoughts
Eating healthy snacks enables you to enjoy many health benefits. First of all, these snacks help you defeat food cravings, ensuring that you don't overeat and put too many calories into your body. Second, they provide many essential nutrients that play a critical role in your health. Having said that, try the above recipes and you can thank me later.