Whether you consider yourself a fashionista or not, the clothing industry is worth billions of dollars, and the pieces you wear are also used to make some kind of statement. As society became more conscious about the environment, designers have started using materials and production methods that will lessen the ecological effects the industry has on the world we live in.
The "Going Green" movement is taking an important place in every business sphere. Check this out for formal dresses for hire in Melbourne. So, let's see what are the top sustainable fashion trends for 2021.
Embrace The Capsule Wardrobe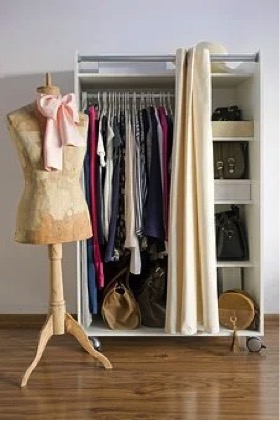 This is not a new concept but with the global turmoil that was 2020, it has become reinforced. Humanity has faced a big challenge and each corner of the world has been affected by the pandemic. In difficult times like this when we are faced with uncertainty on many levels, it's not surprising that people turn to the basics.
Bloggers and trendsetters have been promoting in the last several years a more simplistic and practical approach to the way we dress. It's all about the functionality and buying clothes that have a more classic feel. Also, it means being wiser with your shopping. Reducing the size of your wardrobe and getting only the essentials.
Eco-Friendly Sunglasses
If you're one of those people who cannot get out in the sun without some eye protection but also want to be eco-friendlier, you will be glad to hear there is a sustainability movement that didn't miss this sector of the industry. You can get sunglasses with frames made of bamboo, maple, and other recyclable materials. Not only are they durable but they are only in step with the latest trends.
Some companies are using biodegradable acetate, a semi-synthetic material that helps keep the pollution down and even manufacture leather cases that are recyclable. And you don't have to worry about the lenses as they are anti-scratch and anti-glare and have UV protection.
Re-Wearing
The days of buying a new outfit for every special event you're invited to are slowly going away. The trend of re-wearing is becoming bigger and bigger as the celebrities are also advocating for this practice to become normal. No need to go out and spend more money if you already have something in your closet that fits you perfectly.
So, shop in your closet in 2021 instead of going to the mall. You will not only save yourself money but you will also behave in an eco-friendly manner. Although, this also means that with fewer sales for brands, they will be able to adapt to new conditions.
The Number of Rentals is Going Up
Renting clothes is nothing new in the fashion industry. Actually, it represents a significant market for years now but it has been dedicated to luxurious items and evening wear. The surveys have shown that most of the women put on certain clothes three times or less so renting instead of buying has been very popular. After all, this way you can save money and make your wardrobe more functional.
However, the times are changing and the rentals are now including everyday wear. Children's clothes and maternity wear are very popular in this fashion niche which is not surprising. You can also rent a suit or a dress for a job interview or even a wedding. Overall, this is a very practical solution and you will also get to reduce the amount of waste you send out in the world.
Digital Platforms Are Growing in Popularity
The rise of the digital world has pretty much influenced every part of our life and the fashion industry has been affected by this change as well. Due to customer demand, the brands have created websites, apps, and social media pages. Through these channels, they not only inform their clients about the new arrivals but also about discounts and any other news regarding the company. Online shopping is increasing in popularity as it's very convenient as it allows clients to do it from the comfort of their home, office, or while on the go.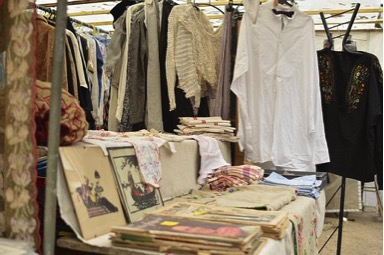 Buying in Second-Hand Shops
These types of establishments are not new but what has been evident is that more and more people are seeing the benefits of buying their products. You can find good-quality clothes for a really low price and that is appealing to many. This market is growing and it has been predicted to cross the $40 billion mark by the year 2022.
By supporting sustainable fashion trends, you will have a positive effect on the environment and have more money in your monthly budget to spend on some other things. Just remember, buy wisely!