The ethos behind Nudie's is easy wearable make up to enhance your natural beauty. Which to me is what make-up should be. Enhancing natural beauty without covering or drastically changing it. The new Nudestix line was created for low maintenance women on the go that still want to look polished. Most importantly, all of the products are vegan and cruelty free.
The first product I tried was the Nudestix Illumi-Naughty highlighter. It is easy to apply, so creamy and soft that it swipes across your cheekbones with ease. I tend to over-do my highlighter, so the accompanying brush is especially helpful. Thankfully, the brushes are such good quality and very compact, there is nothing worse than a bad make-up brush attached to a good product.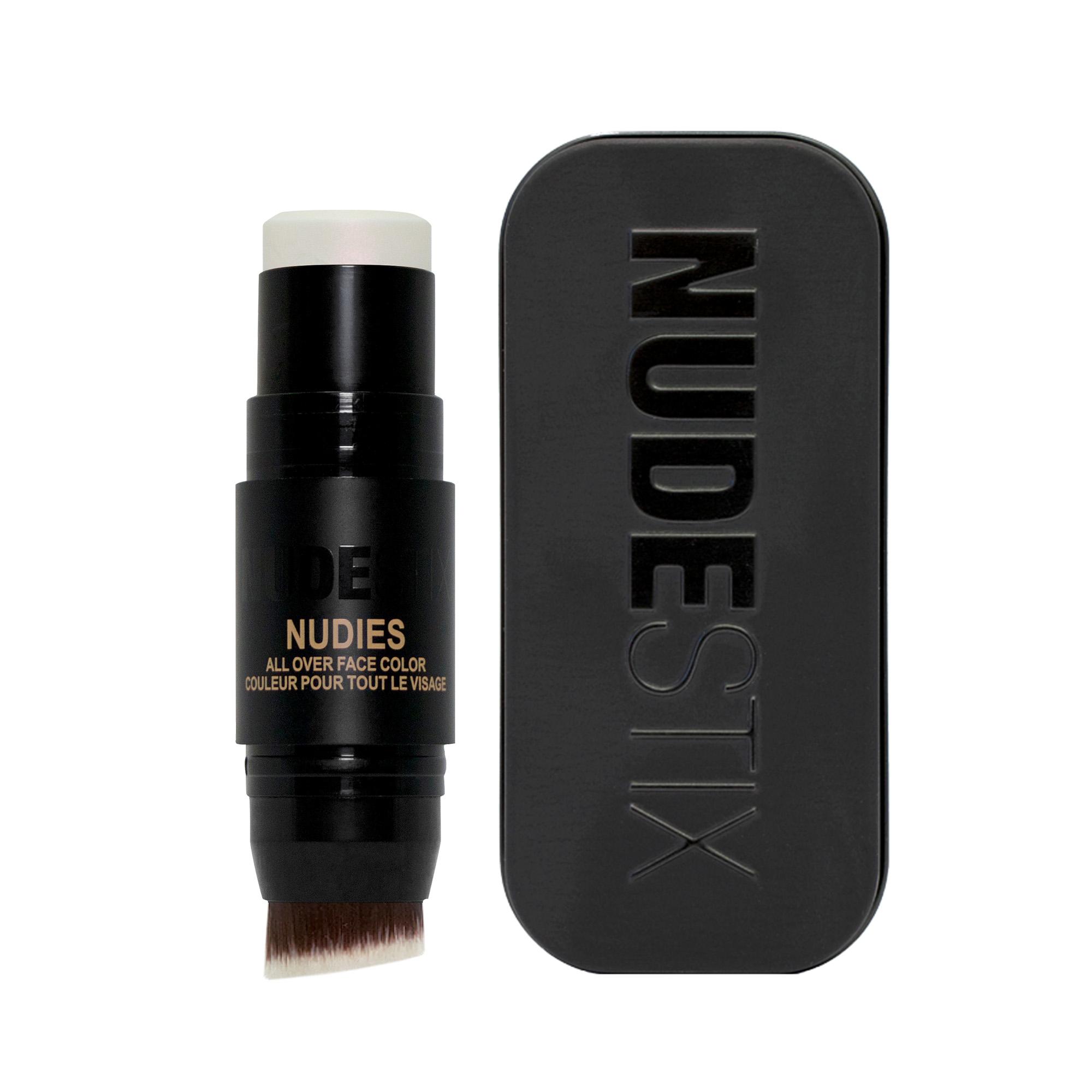 Next up I tried the contour kit. It's a face, lip and eye colour but I used it for contouring as it had the perfect brush attached to it. The texture of the product is very creamy and pigmented. I used the shade Naughty N' Spice which I blended around my cheekbones and the corners of my forehead. I found it gave me a natural looking warm glow to my face. Using the brush I blended it out to make it as natural as possible. Again the brush comes in so handy as you just flip it and start using. Perfect for women in a rush, there is no need to rummage around your make-up bag or skip blending all together as this is so accessible and easy to use.
Complimenting this, I applied my highlighter and blended a little more. My make-up looked great and it took me half the time it usually does to do it. Most importantly, it drastically cut down my usual make-up routine, perfect for busy women on the go.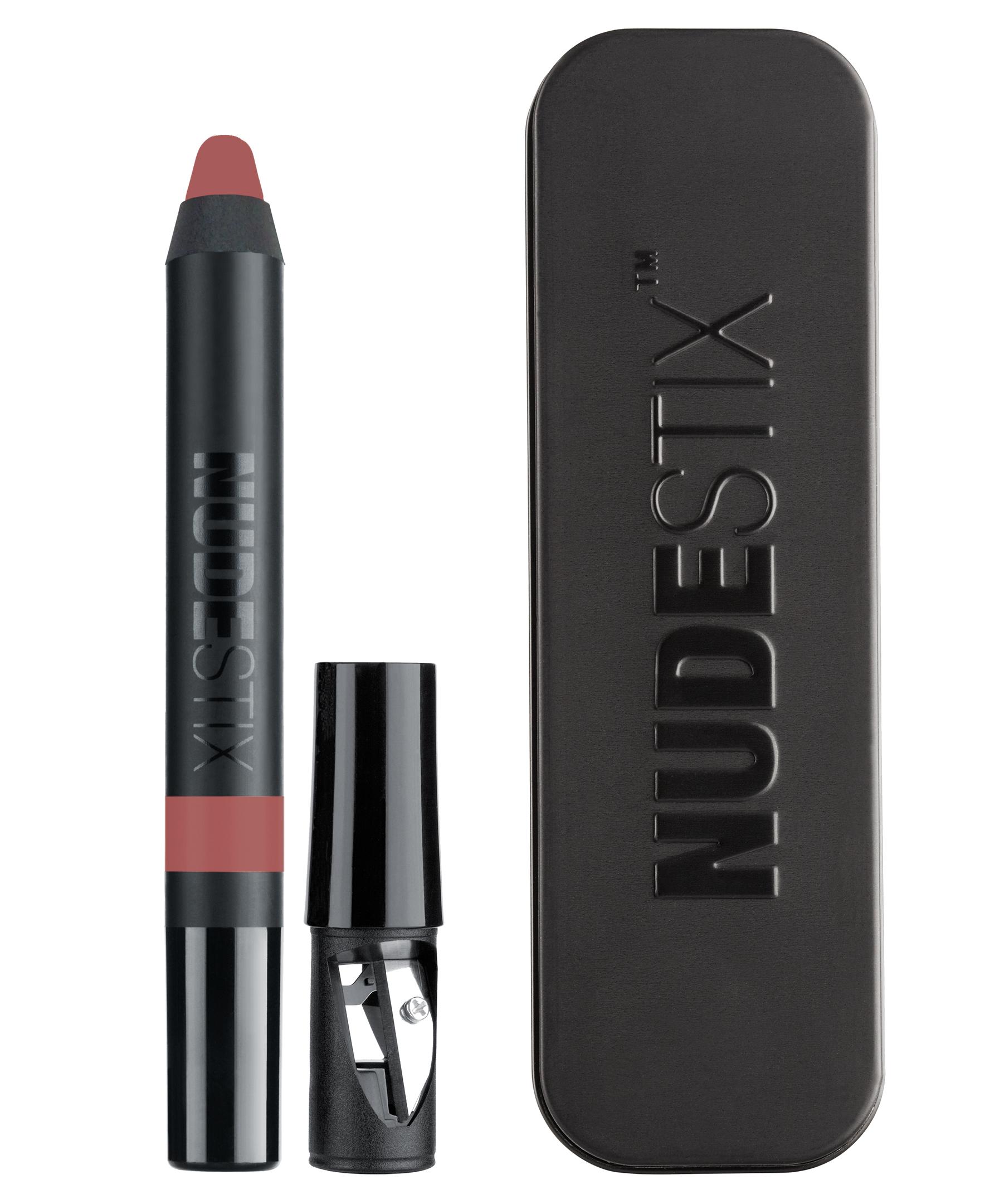 To complete my look I finished with lips. I haven't tried anything like the Magnetic Matte lip colour before. It is a liquid matte lipstick, available in 8 shades in the form of a handy pencil, so you can be very  precise when applying your lip colour. After I applied Saint, a deep red/brown colour with the lip pencil I quickly realised why it is called 'magnetic', this lip colour really doesn't move from your lips. Using my finger and significant pressure, I tried to smudge my lips and the colour did not move an inch. Like a lip tattoo it stayed on my lips throughout the day without need for re-application.
Nudestix's Ilumi-Naughty Highlighter is available from £24.00 in 8 shades. Nudies All Over Colour Glow is available from £32.00 in 3 shades. Nudies All Over Face Colour Matte is available from £32 in 5 shades.
Nudestix can be purchased online at spacenk.co.uk and nudestix.com