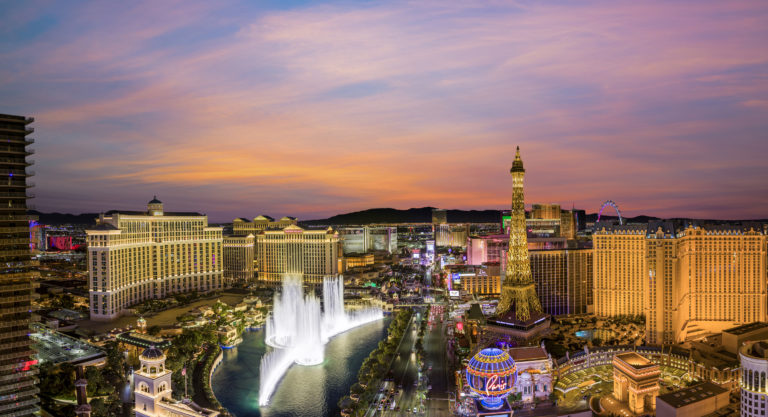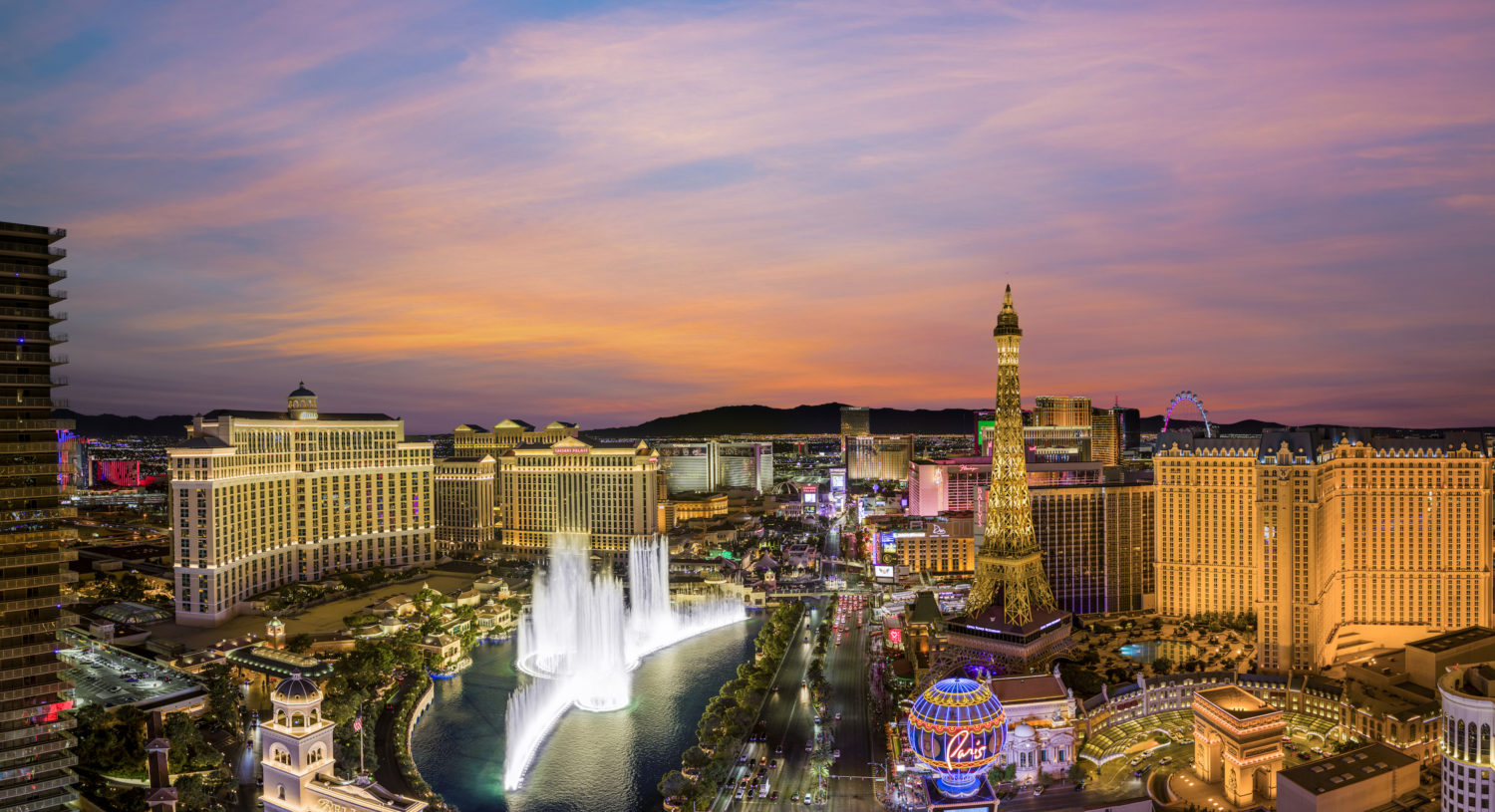 We all know that Las Vegas is a paradise for gamblers, celebrants and pleasure seekers alike. Coined as the infamous sin city, it incomparably caters to one's every desire. The slot machines and poker tables are rapturous and inescapable but there are more euphoric experiences to be had in Vegas than just winning or losing big! Gone are the times of forgotten nights and unspeakable days. Here's a guide to proudly sharing your Vegas experience: What happens in Vegas, doesn't need to stay in Vegas.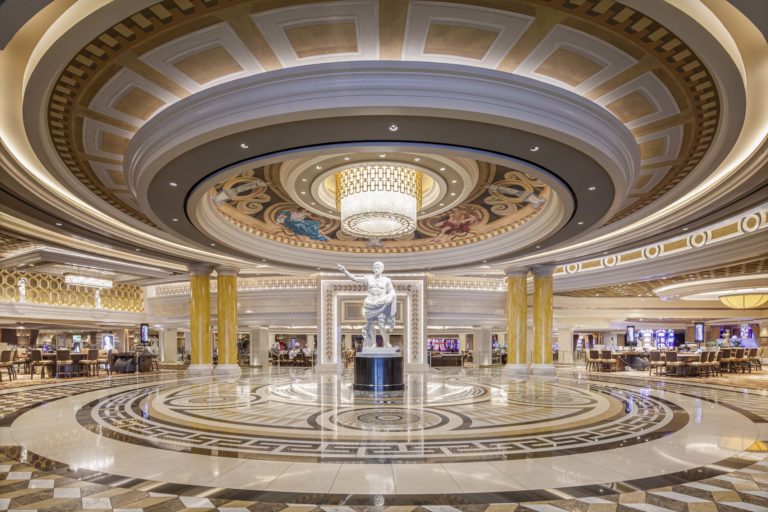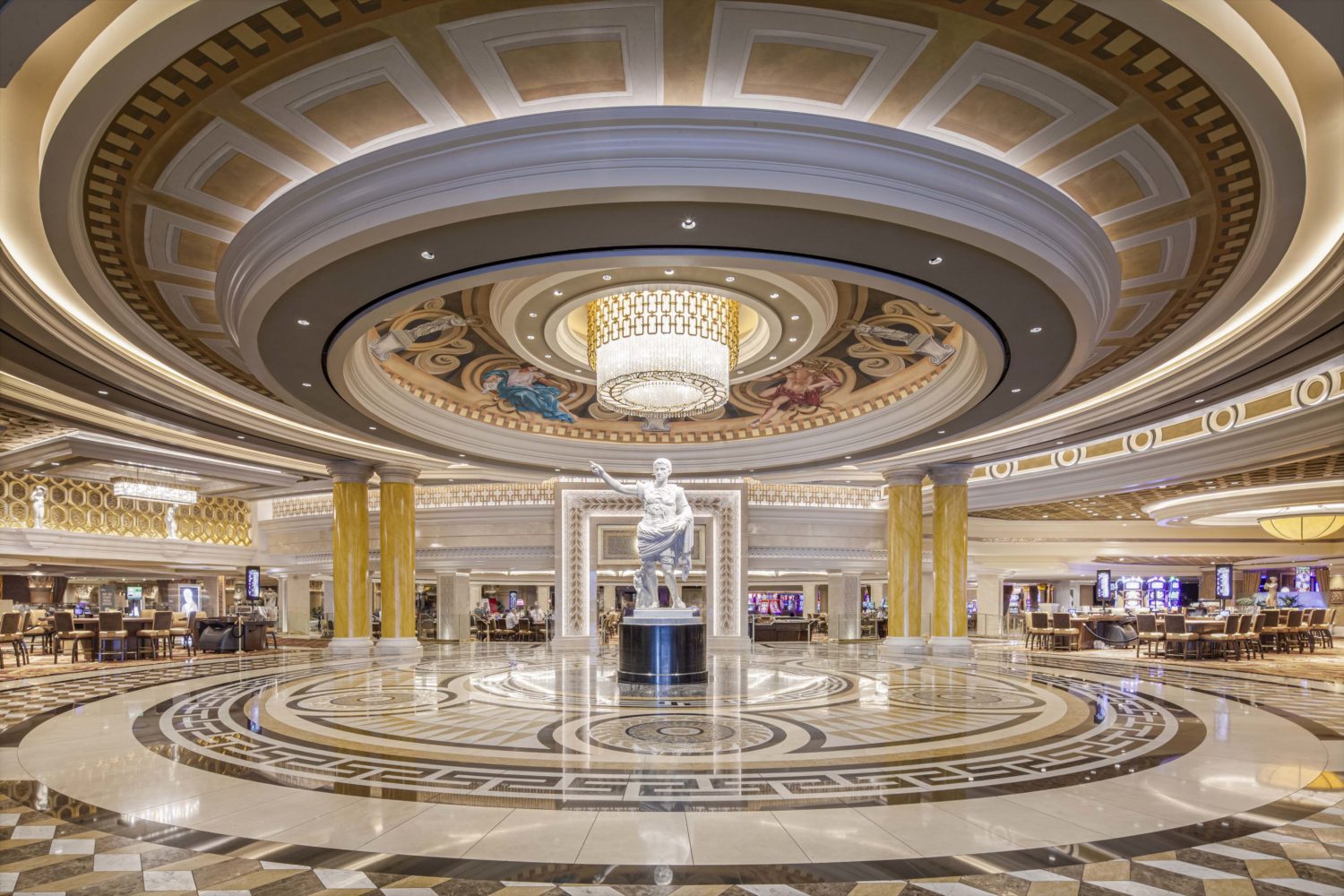 Food & Drink:
When it comes to gastronomy, Vegas' food scene is highly underrated. From celebrity establishments and Michelin-star restaurants to fast food, the range is both limitless and delicious with options for all budgets.
The Caesars Palace Hotel's selection includes Amalfi by Bobby Flay for a taste of the Italian coast, Vanderpump Cocktail Garden for light bites and hand-crafted drinks, Dominique Ansel's award-winning pastries and Gordon Ramsay's Hell's Kitchen, just to name a few.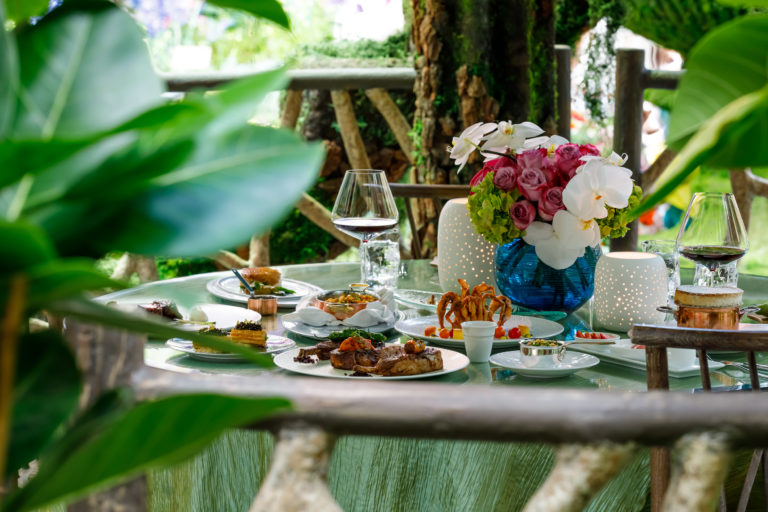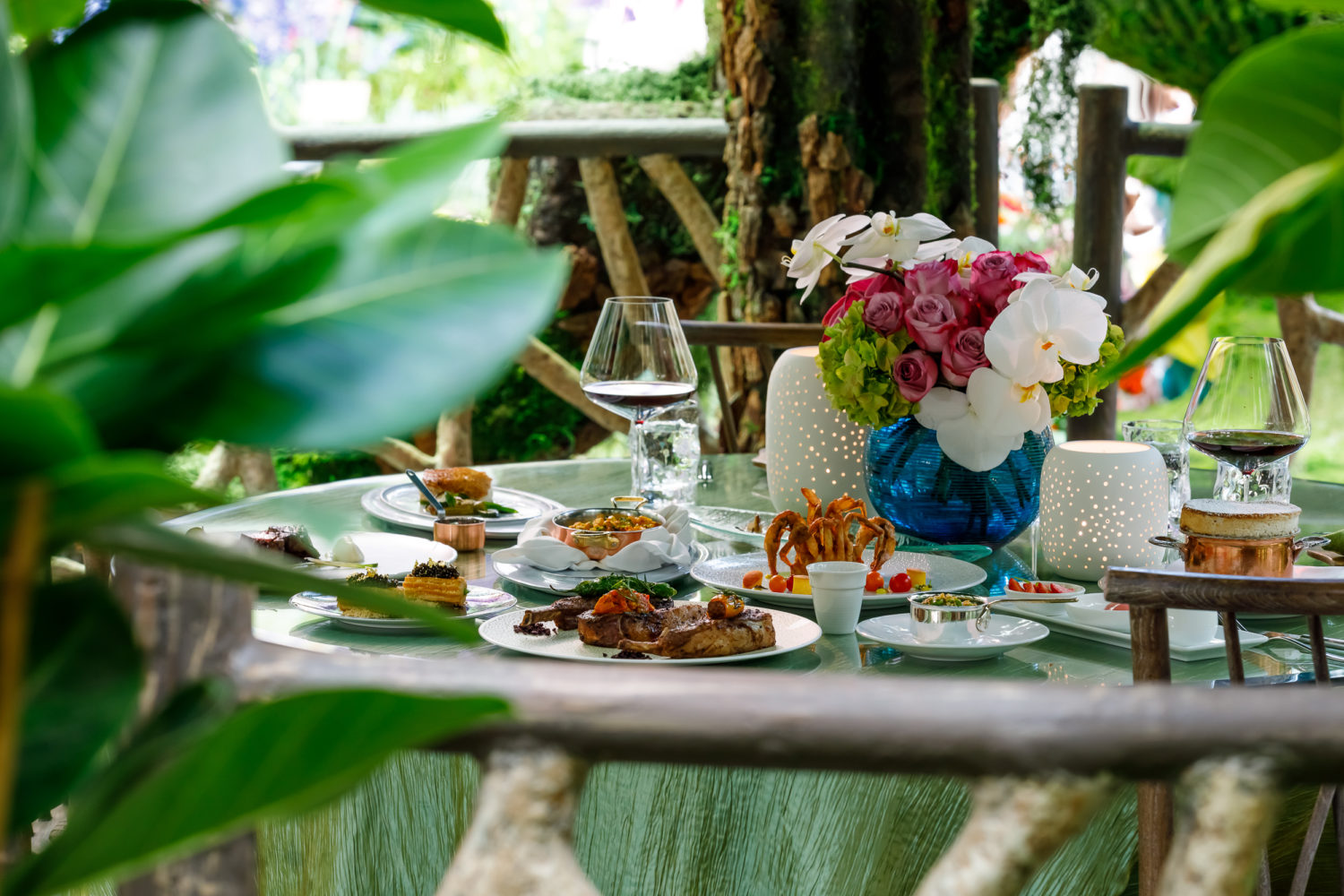 In the Bellagio Hotel & Casino, you can find the perfect brunch spot all the way from the world's official bagel capital. The Sadelle's restaurant and bakery is ideally situated at the end of the Bellagio Conservatory & Botanical gardens featuring a coveted round table perfectly positioned with Vegas' most iconic, ever-changing seasonal backdrop. The food is scrumptious, and drinks as should be.
The Mayfair Supper Club is also under the Bellagio roof, presenting a lavish showcase of food and entertainment. It promises what it describes as 'a feast for the senses' with live performances, plush décor, exquisite food, Gatsby style and overall extravagance — an ode to the glamorous roaring 20's. Set directly behind Bellagio's signature dancing fountains, their timely triggers are marvelously in sync with the show, setting the scene for a memorable night.
For some heartwarming soul food, Yardbird is this the place to go. Located on Restaurant Row in the Venetian Hotel, the menu offers all the classic, indulgent Southern American dishes that one can only dream to eat when watching their thanksgiving spread from abroad. They have Fried Chicken and Waffles, Lobster Mac & Cheese, Nashville Hot Yardbird Sandwiches, Skillet Cornbread, Classic Buttermilk Biscuits, Shrimp and Grits and Collard Greens all prepared to perfection. If there's one food spot not to be missed, Yardbird is most definitely it!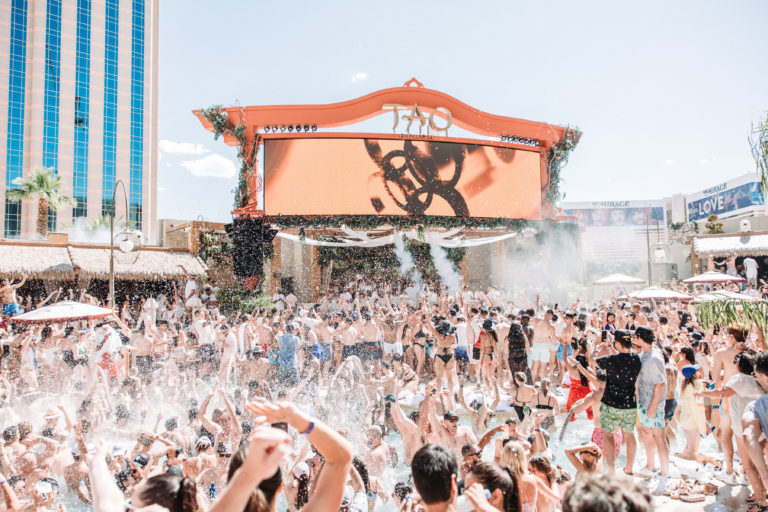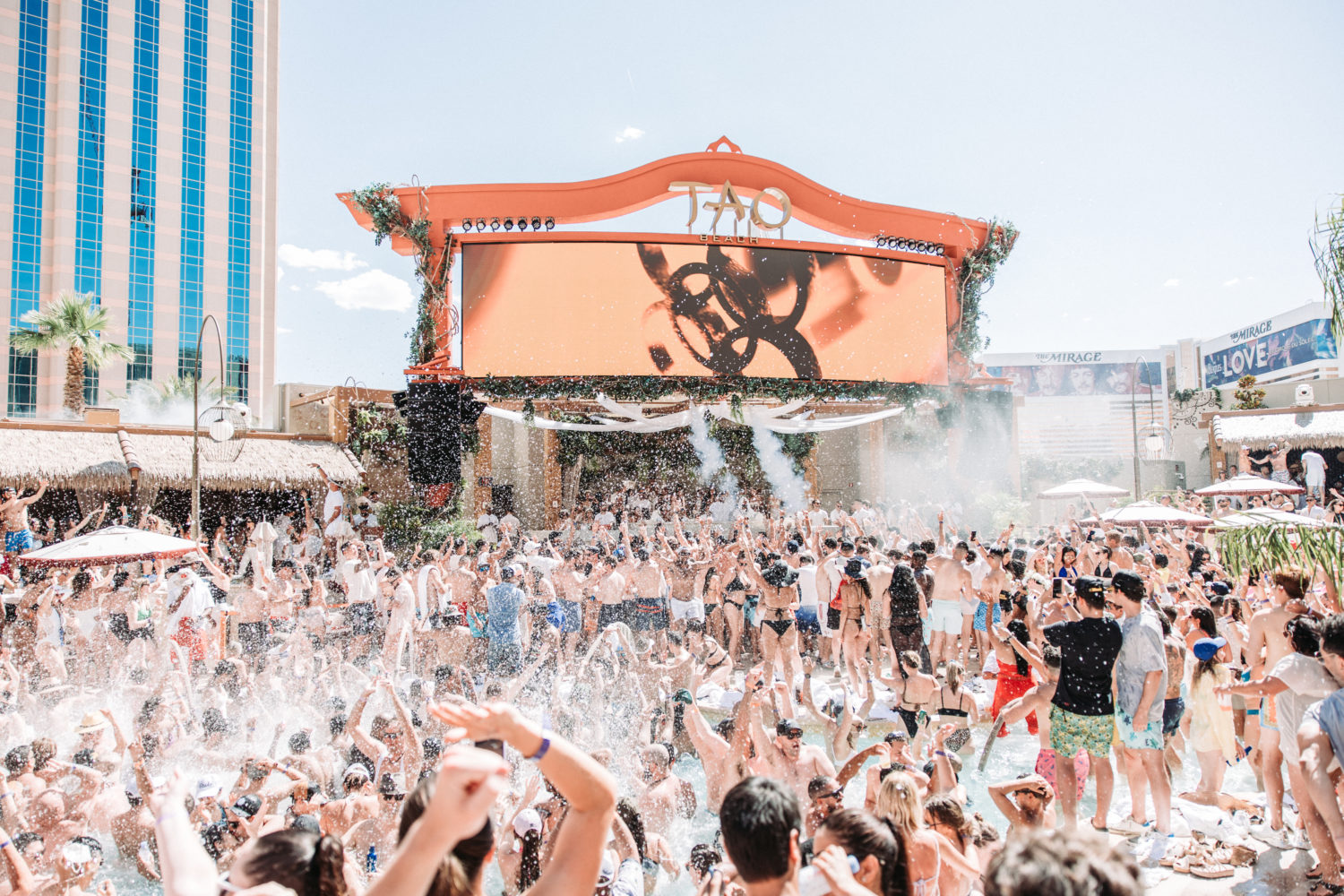 Entertainment:
Las Vegas is never short of entertainment, but it may seem a bit overwhelming to decide what's best to do with your time since there is literally so much to do, so here are my top 5 suggestions…
TAO Beach
Pool parties are perfect for combatting the Vegas heat and Tao Beach Day club has you covered with outdoor mist, two large pools and the ultimate party vibes. Located in the Venetian Resort it has an Asian-inspired set-up with tropical themed decor and an excellent Pan-Asian menu. The food alone is reason enough to visit but overall, the Tao Beach day club is the coolest way to party in Vegas. Private poolside cabanas with day beds and plenty of lounging space are available to reserve, offering you a place of refuge should the partying get too much.
Barbershop Cuts & Cocktails
Vegas has a wealth of great public bars but my most favourite of all was the Barbershop Cuts & Cocktails. During the day, the barbershop is fully functioning for clean shaves and sharp cuts, but as dawn turns to dusk, it assumes the role as the portal to the dimly lit, seductive, underground whiskey lounge. Rock, jazz and folk music are amongst the genre of live musical performances and the intimate atmosphere with rustic vintage decor is something straight out of a music video. This unassuming speakeasy bar is set in the Cosmopolitan hotel and feels as if it's in its own little world.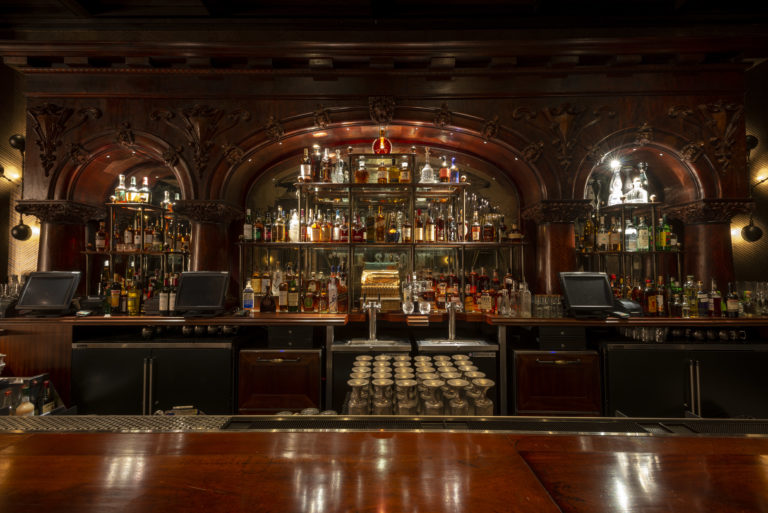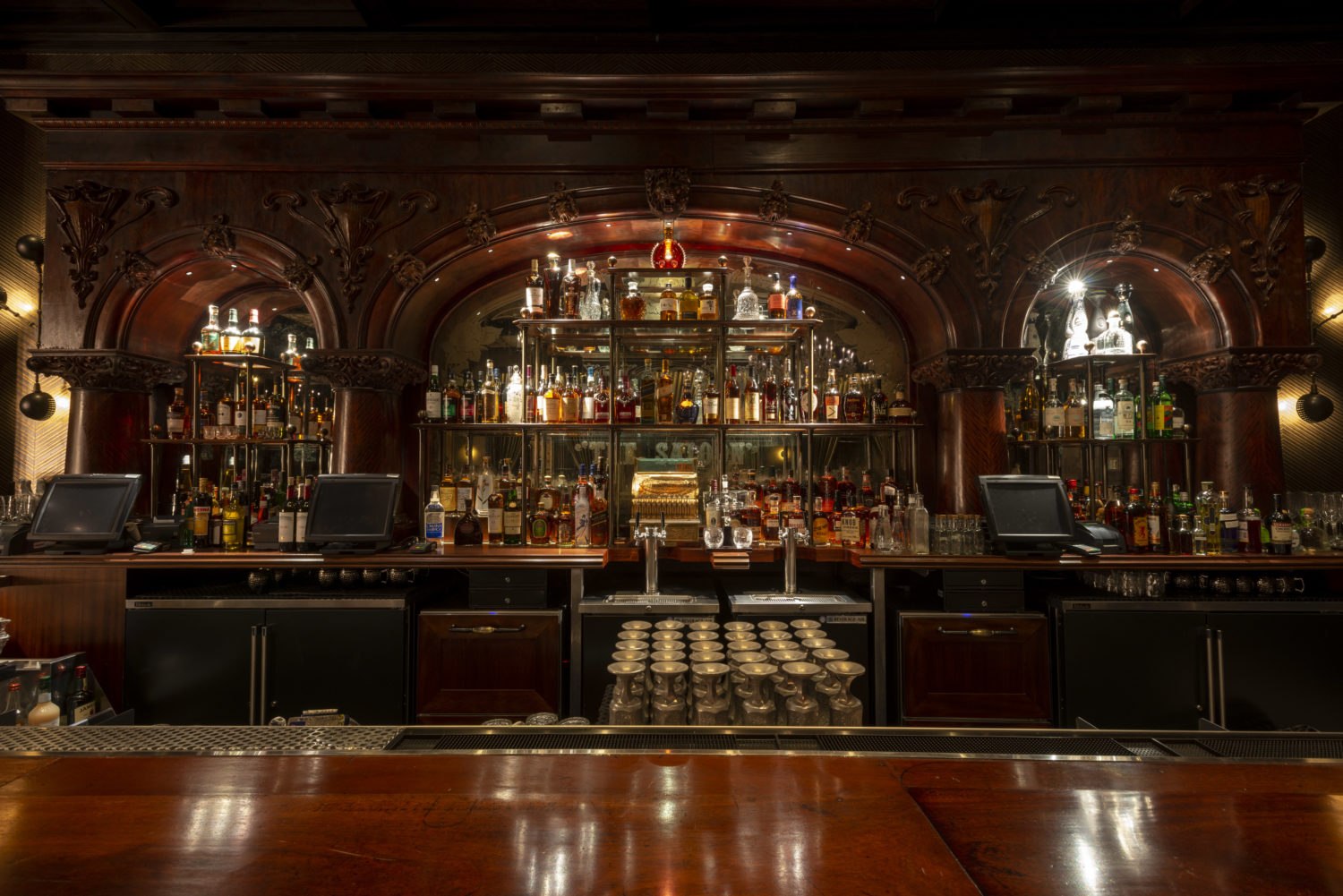 Magic Mike Live
Take the heat up a notch with a raunchy live Magic Mike performance at the SAHARA hotel. With an empowering storyline and a brilliant 360 dance and acrobatic routine, the spectacle is much more than just watching hot men strip. This flagship show was the inspiration for the hit West End production at London's Leicester Square and it is brilliant. This year the showcase celebrates its 5-year anniversary.
The High Roller
One of the world's largest observation wheels, the High Roller, displays unparalleled views of the Vegas skyline, showing flashy high rises and neon signs enclosed by the desert beyond. Pre-drink for the night ahead, high in the sky with the High Roller happy half hour, (30 mins of bottomless drinks).
Wind Dancer (Grand Canyon) Tour
Hop in a helicopter for a short ride that whisks you away from the glitz, glam and bright lights to the West Rim via Maverick's wind dancer Grand Canyon landing tour. Popular panoramic sights to look forward to including the Hoover Dam, Lake Mead, Mojave Desert and of course, the Grand Canyon. The tour is roughly 90mins long, (there and back) with a 30 min landing break where you can enjoy the spectacle sights with light bites and bubbles. This is the great way to re-center with nature and truly appreciate the wild creation of the brightest city in the world.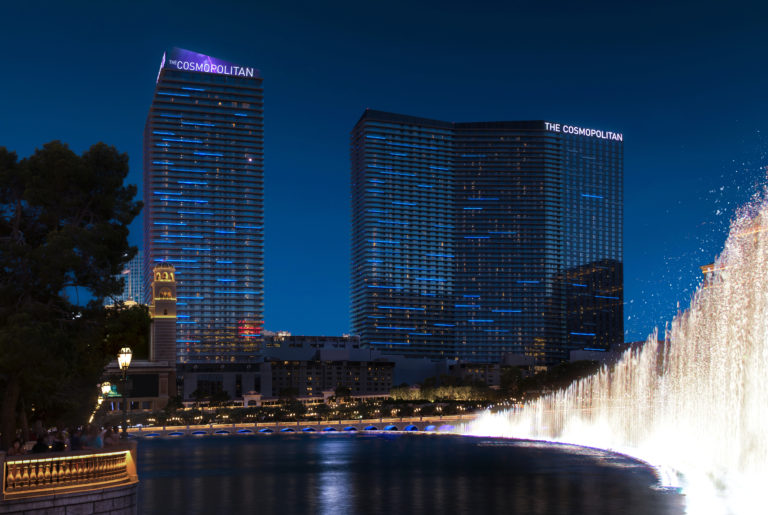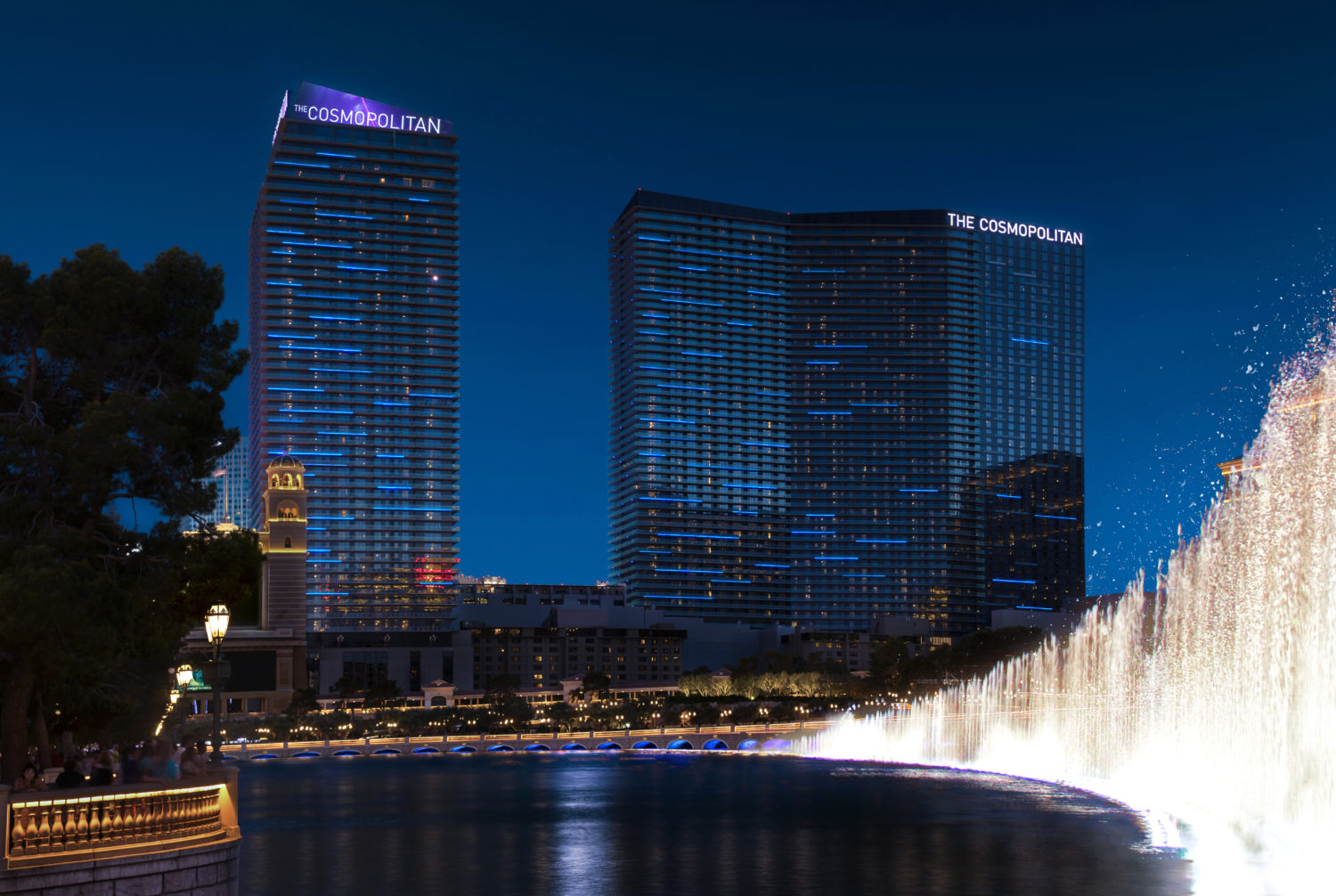 Where to Stay:
Among its many accolades Vegas' aesthetic is unapologetically maximalist with larger-than-life décor flooding the strip. The shiny high-rise hotels line the streets in their hundreds filled with thousands of rooms that often remain at a whopping average of 80% occupancy. The Venetian, MGM Grand, Luxor, Mandalay Bay and the Aria Campus are amongst the world's largest hotels. They are not just hotels, they are resorts, super-resorts and they have everything you can possibly want and imagine. As you might have realised above, everything is pretty much located within the hotels.
Nobu Hotel at Caesars Palace:
The Nobu hotel is one of the few that has taken a more refined approach, drawing inspiration from the Japanese art of repairing broken pottery with gold epoxy, kintsugi. Although it is still ornate, the hotel has a lighter, streamlined design concept with only 182 spacious rooms and suites. Located in the Centurion Tower at Caesars Palace, the Nobu Hotel came about when the tower underwent a multimillion-dollar refurbishment in 2011 after it was originally built in 1970. The understated hotel is complete with a Technogym, in-room peloton bikes on demand and one of the world's largest Nobu restaurants on the ground floor.
Cosmopolitan Hotel:
The Cosmopolitan hotel is just that, cosmopolitan, it attracts a younger crowd, it's polished, seasoned and full of life. With over 3000 rooms, it is one of the typical Vegas hotels, swanky, bold and blingy with an enviable pool district, boulevard, serene Sahra Spa, Salon & Hammam, state-of-the-art gym, 100,000 square-foot casino, Marquee Nightclub & Day club, the Chelsea concert venue and much more including spectacular unobstructed room views of the fountains at Bellagio.
If you only had one chance to place your bet on a city that would exceed your imagination, I urge it to be Vegas. From Venice to Egypt, Vegas has it all in one strip, center stage in the Mojave Desert. Other worldly, to say the least it continues to constantly reinvent itself, remaining the global leading entertainment district.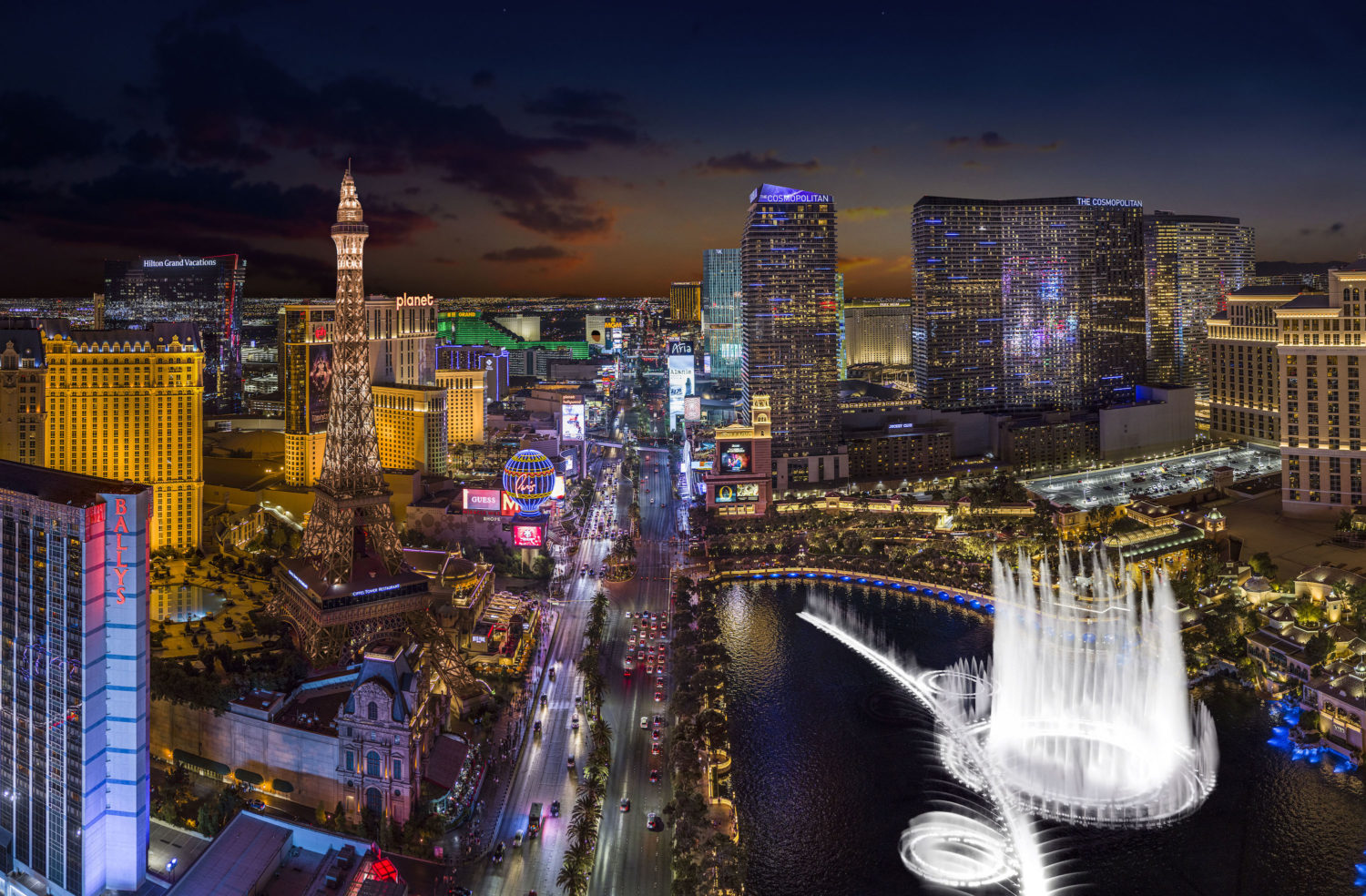 Visitlasvegas.com and lvcva.com for more information and guidance when booking your trip. Book with britishairways.com or virginatlantic.com for direct flights from London Heathrow, London Gatwick and Manchester to Las Vegas.