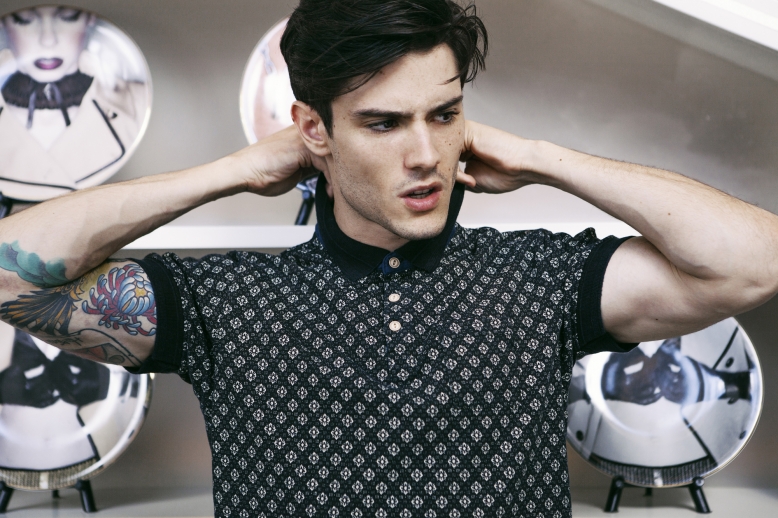 Diego Barrueco is an Internet sensation. His selfie's get reblogged over 200,000 times on Tumblr and famous faces such as Ellie Goulding, Cara Delevingne and Victoria Secret model Barbara Palvin are among the hundreds of thousands of people that follow him online. Diego is an enigma; we wanted to take this hyperreality dream boy out of the screen and into the real world.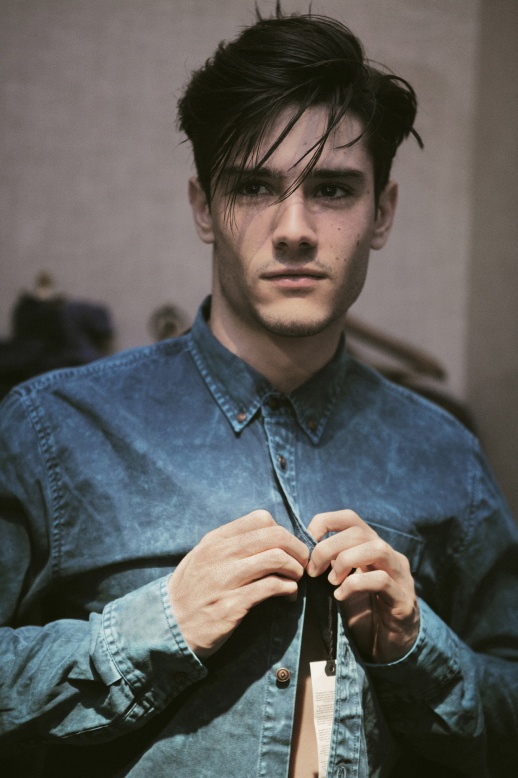 10.30am: I was running through the itinerary for the day when my iPhone buzzed impatiently beside me. I looked down and saw a text from Diego, it read: 'Moni Moni, we are downstairs, waiting for you in the Lambo'. I smiled to myself and peeked out of the window. Diego was stood there in all his glory, leaning on a gunmetal grey Audi A8, which gleamed in the Saturday morning sunlight.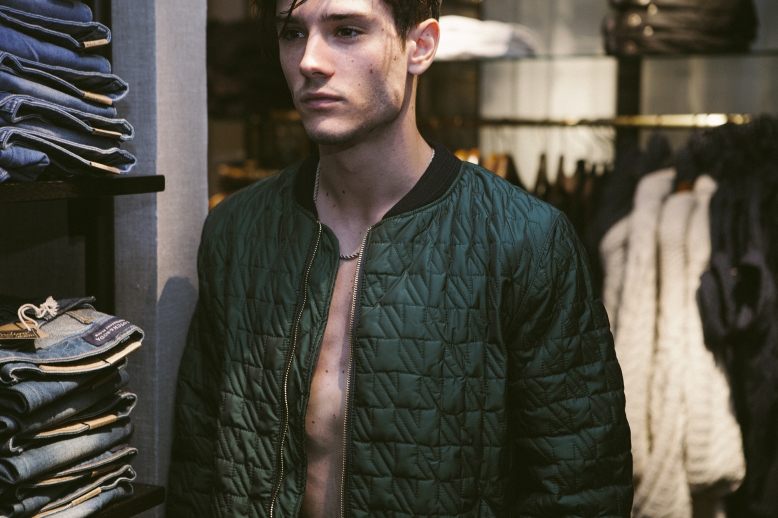 As we drove into Central London, warm sunlight from the glass ceiling cast a golden glow in the car. Residential streets soon gave way to the bustling crowds of Central London. As if on cue, our driver pushed a button that activated the privacy windows and we were instantly enveloped in darkness. Diego was carefully examining the car door, suddenly he leaned in to me and said excitedly: "Have you seen the ashtray in the door? Oh my god, I need this car in my life."
He lay his head back on the heated black headrest and sighed then added: "Damn, this is out of this world. I could get used to this."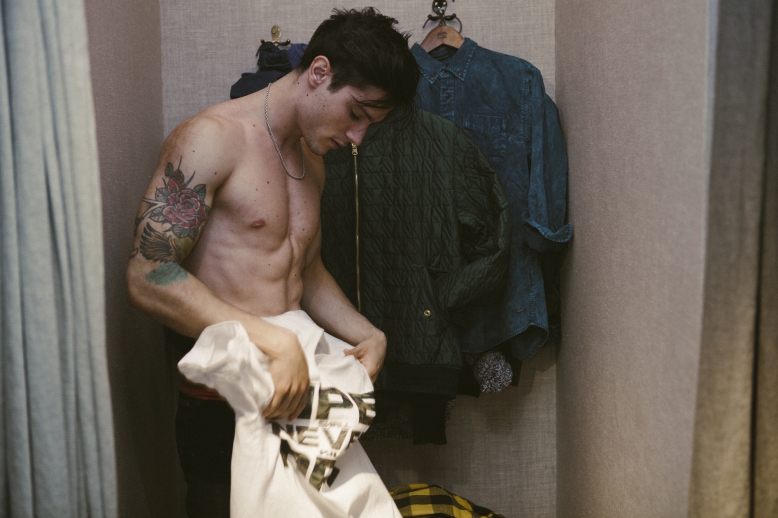 11am: It was still relatively early but Carnaby Street was already buzzing with activity. We walked into Scotch & Soda and were met at the door by the manager and his assistant.
Fashion Editor Jay Best glided around the shop with Diego in tow. She selected beautiful knitted jumpers and statement jackets, then held them up so that Diego could deliver his verdict.
They then ventured into the changing rooms at the back of the shop. Unsurprisingly, like a true model, Diego stripped off without a care in the world, in front of our team and the shop assistants. I was surprised however by the respect that he showed the clothes. Models are so used to throwing clothes on and off, I didn't expect Diego to carefully take each item off of its hanger, slowly slip it onto his body and then courteously hang it back when he was done.
At one point, he hung a bottle green jacket back on its hanger, then smoothed a crease in the sleeve and straightened the collar. It is this attention to detail and respect that will get you far in the fashion industry or any industry for that matter.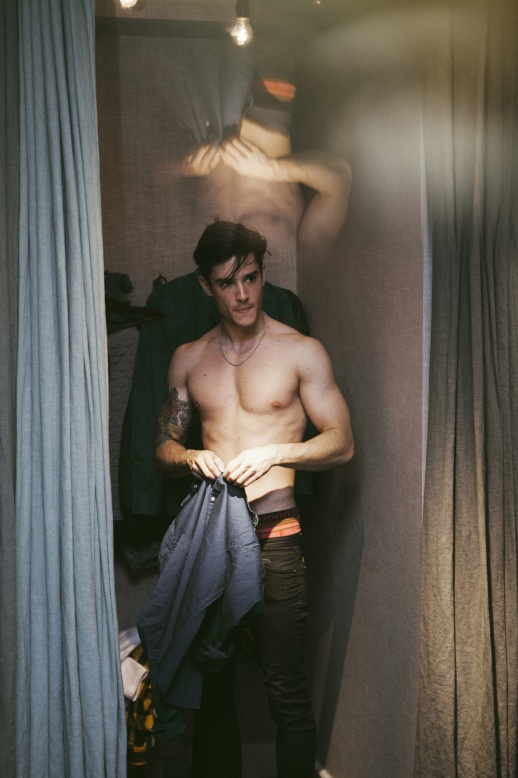 Diego stood under the spotlight of the changing room, wearing a light blue shirt that he particularly liked. He held his arms out wide and cocked his head to one side, admiring the shirt. He looked up at us for our nod of approval. When we gave him a thumbs up, he smiled and did a celebratory 'chicken dance' around the changing room. Then he gave us an impromptu fashion show to Gregory Porter's '1960 What' (Opolopo Kick & Bass Rerub remix).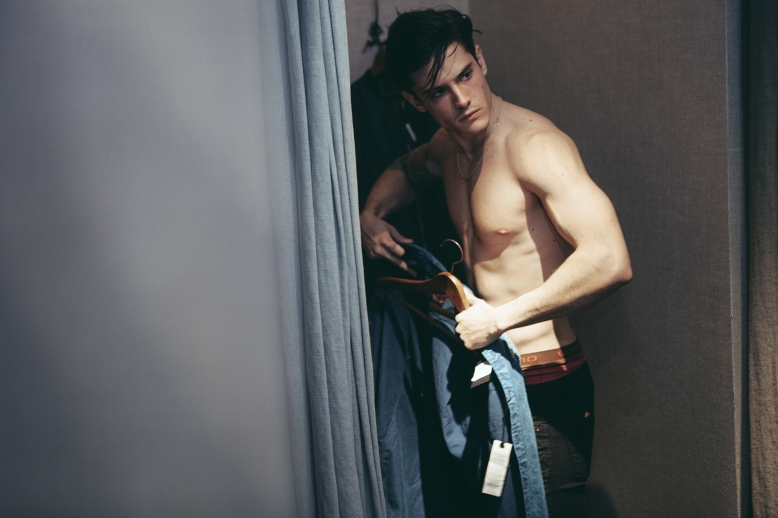 Diego's topless tattooed torso garnered a lot of attention from the public and the shop assistants alike. As Diego danced away in the changing room, he caught the eye of a man who had been staring at him. An infectious smile appeared on his lips, he said playfully: "are you alright mate?"
The man smiled uncontrollably and whipped the curtain of his cubicle closed. As Diego chose the items he wanted, he sang along to Donny Hathaway's 'Little Ghetto Boy', which was blasting from the Scotch & Soda's sound system.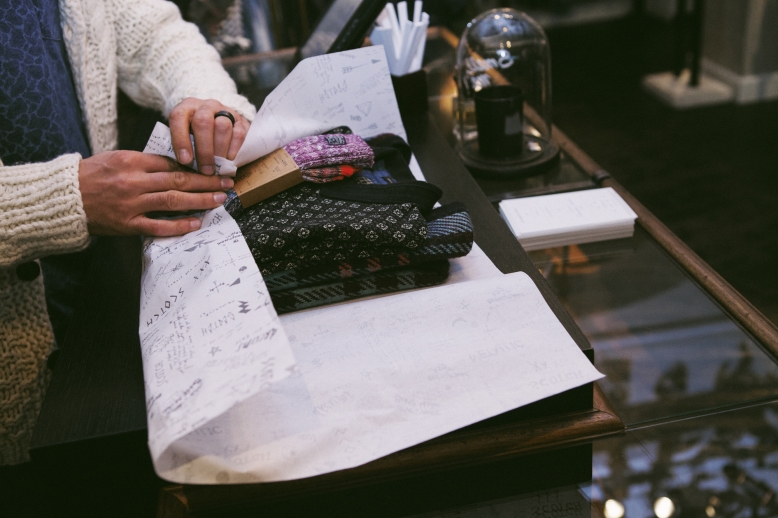 We left the shop laden with bags, but not before Diego had shaken hands with the manager and thanked him profusely for looking after him. We hopped back into our car, which had been patiently waiting, and flew through Piccadilly Circus in search of food.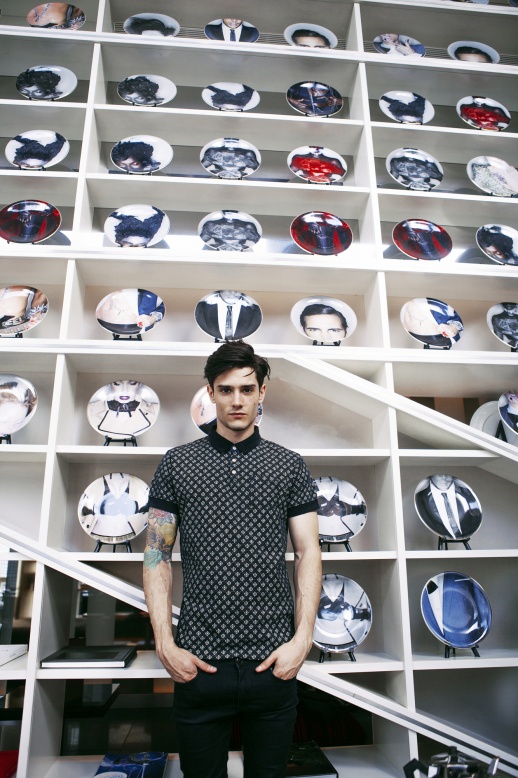 12.30pm: The W Hotel London has a reputation as one of the most exciting, avant-garde and glamorous hotels. It is an aesthetic playground; with impossibly high ceilings and floor-to-ceiling windows that overlook the neon lights of Leicester Square.
The design is heavily based on fashion and culture, implemented with London heritage. The plush sofas are a vibrant red, which has become as synonymous with the W brand as London itself.
We were seated in the W Library Lounge on a sofa that wrapped around a mirrored table. The lounge features an imposing wall of iconic designer plates, emblazoned with images that looked as though they had come straight out of the pages of 50 Shades of Grey.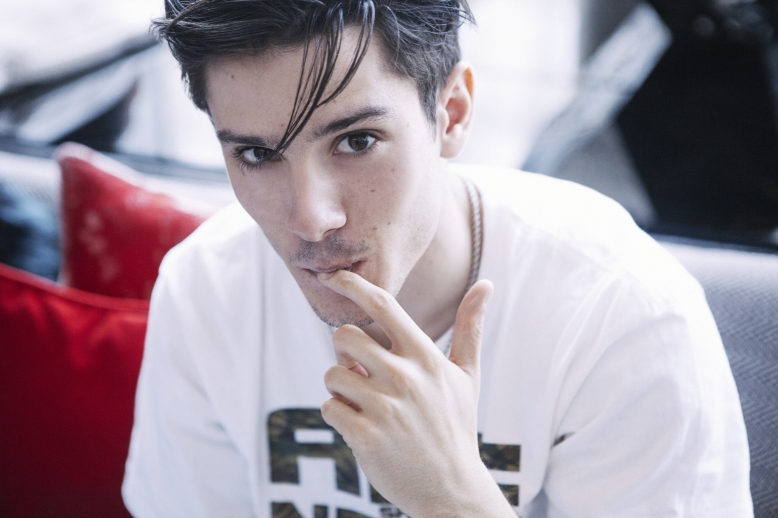 A kind waitress presented us with menus and talked us through the W Rock Tea experience, created by celebrity chef Gizzi Erskine. She revealed that every treat was inspired by an iconic rock and roll anthem. We selected our choice of tea from the exotic selection; Jay Best chose Grapefruit Vanilla, I chose Pomegranate Oolong and Diego and our phenomenal photographer Jade Sukiya opted for Jasmine Dragon Pearls tea.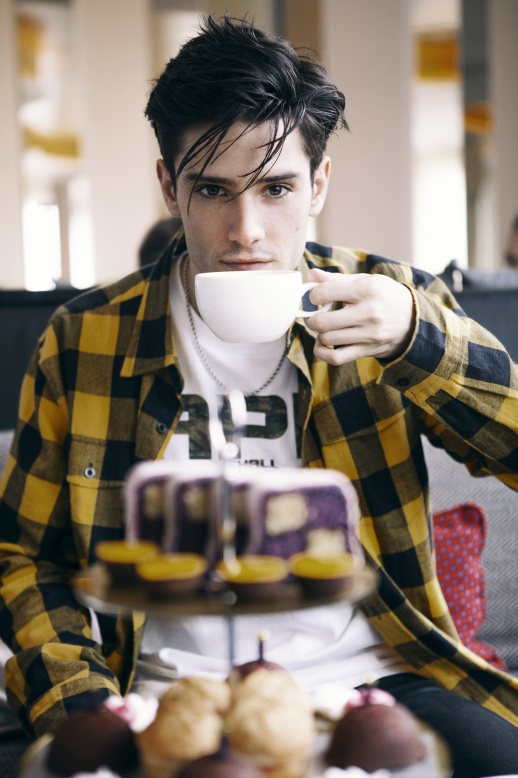 Our tea arrived in moments and Jade playfully mocked Diego as he drank his tea with his pinky stuck out in a regal fashion. He cocked his head to one side, raised his eyebrow and replied: "Babe, I am the King. Don't you know?"
The tea was delicious; light, fruity and bursting with flavour. We drained our silver teapots in moments but luckily for us the waitress was already on hand, ready to refill them.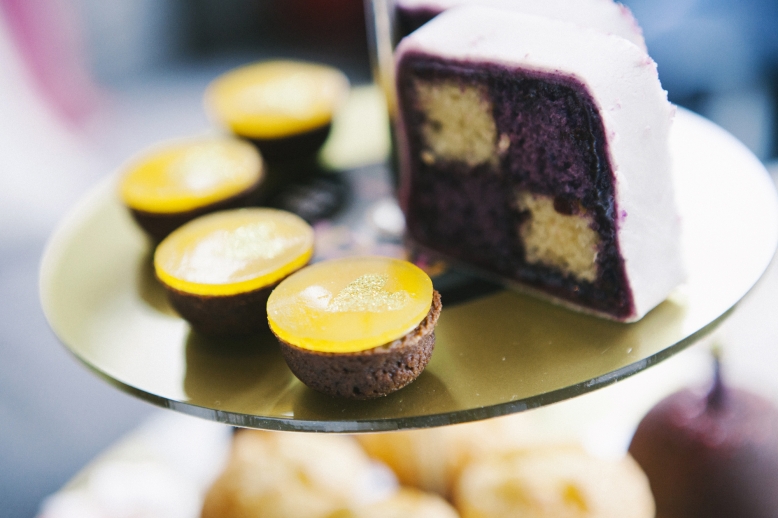 Our tea was followed by two large towers, laden with treats in a rainbow of colours. The bottom tier featured 'Dark Side of the Moon' a delicate display of sandwiches, including; smoked salmon and cream cheese, egg mayonnaise and watercress, cucumber and Greek yoghurt and roast chicken with lemon butter. Although delicate in stature, the sandwiches were rich with flavour and incredibly filling. Diego pulled up his t-shirt and patted his sculpted stomach as he eyed the next tier of the stand.
Just as we were about to devour the second tier, a plate of 'Rule Britannia' warm currant scones arrived, accompanied by clotted cream and strawberry jam.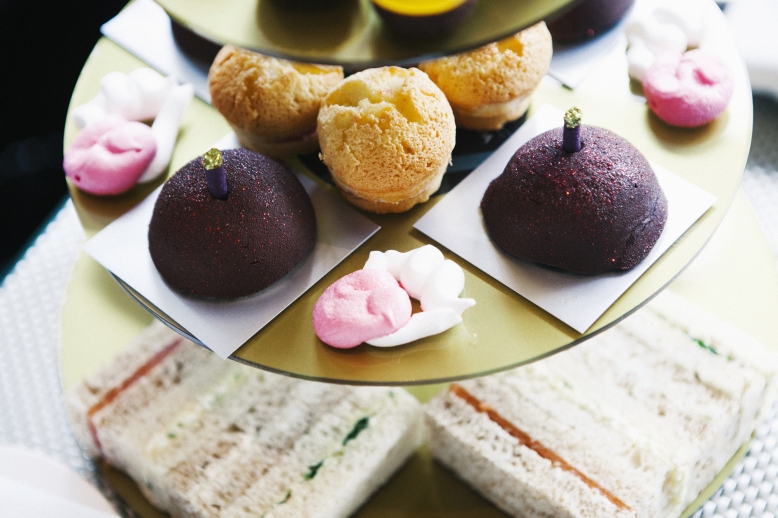 The highlight of the second tier was the 'Cherry Bomb'. Diego had sampled it first and had been raving about it ever since it disappeared between his lips. I held the maroon disc that sparkled with edible gold and red glitter in the light, Diego watched in anticipation for my reaction. I bit into it the chocolate mound and a rich and intoxicating mascarpone and cherry liquid flooded my tongue. I raised my eyebrows in surprise and Diego burst into peals of laughter, he annouced: "surprise!"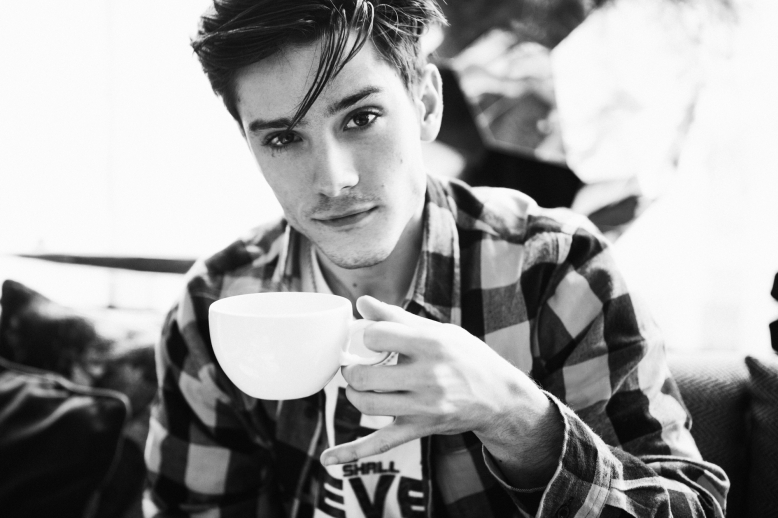 Whilst we devoured the delicious offerings, Diego told us about his plans to go to New York in the autumn. He is used to travelling all over the world for work and has previously lived in Los Angeles, where he shared an apartment with a group of Turkish men. The stay was littered with debauchery and Diego learned an extensive list of Turkish curse words that he shared with us and made us laugh until our stomachs ached.
The top tier featured 'Purple Haze' a decadent purple victoria sponge with psychedelic marzipan. When the waitress read out the name of the sponge, Diego smiled mischievously.
The 'Purple Haze' was neighboured by 'Sweet Emotion', small indulgent chocolate discs topped with golden passion fruit and a glittering gold heart.
The W Rock tea was utterly indulgent and delicious. It was plentiful without being excessive and innovative without being pretentious. It was well thought out and the rock and roll theme added a whimsical touch to the festivities.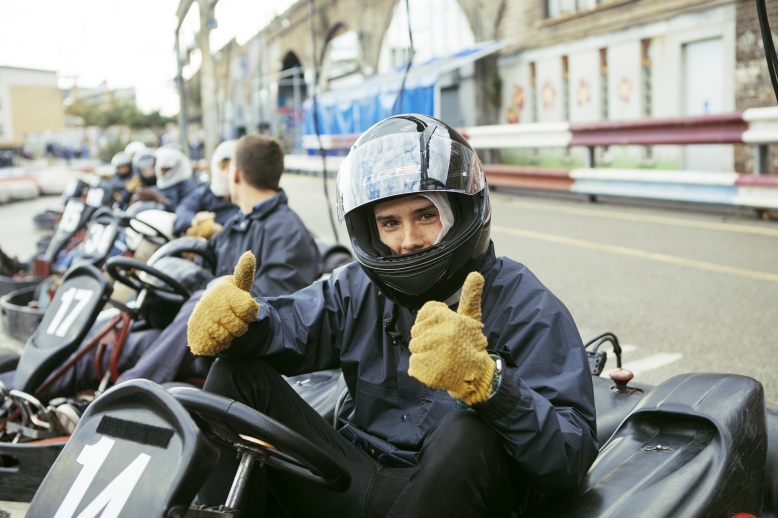 3pm: We drove out of West London, leaving the glittering lights behind. Diego was sat in the middle, between Jay Best and I. We crawled towards East London in heavy traffic and I found myself resting on Diego's shoulder. I wouldn't dream of doing that usually but that's how relaxing his company is.
Diego told us stories from his past relationships and they were intimate, occasionally funny but always intriguing. This is not a subject that I will delve into in respect for Diego's privacy, after all they are not my stories to tell. However, I will say that he is a romantic. He told me: "No one believes me but I am romantic. I don't do cheesy cliché stuff but I am very thoughtful."
He added: "When it comes to women, I am very picky. I would rather have a girlfriend than be a player. I am not the guy who will just date anyone, I have to make sure that she is right."
Then something so comical happened that you couldn't make it up. Chris Brown's 'Loyal' came on the radio and we all raved hard in the car and sang at the top of our lungs.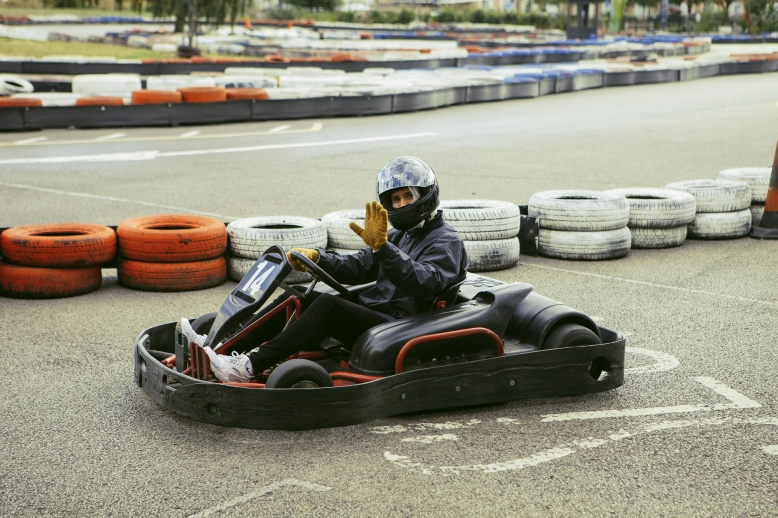 4pm: We could hear the Revolution Karting track before we could see it. The sound of men bellowing and cheering was matched by the roar of the engines with the karts. The air smelt of burning rubber and sweet beer. We were led to a room where we changed into navy blue overalls, white helmets and mustard coloured gloves. As Diego pulled his helmet on, he said excitedly: "Thank you for organising this, I have been looking forward to it all week!"
He then preceded to playfully headbutt me with his helmet. A thoroughly entertaining childish game ensued; we all chased each other around the waiting room, trying to crash helmets with each other.
Soon enough our first race was called and the mood became undeniably competitive. Diego had been relentlessly teasing us all afternoon and as we were led to our karts, Diego nudged us and said playfully: "I am going to beat you bitches, I play Grand Theft Auto you know?"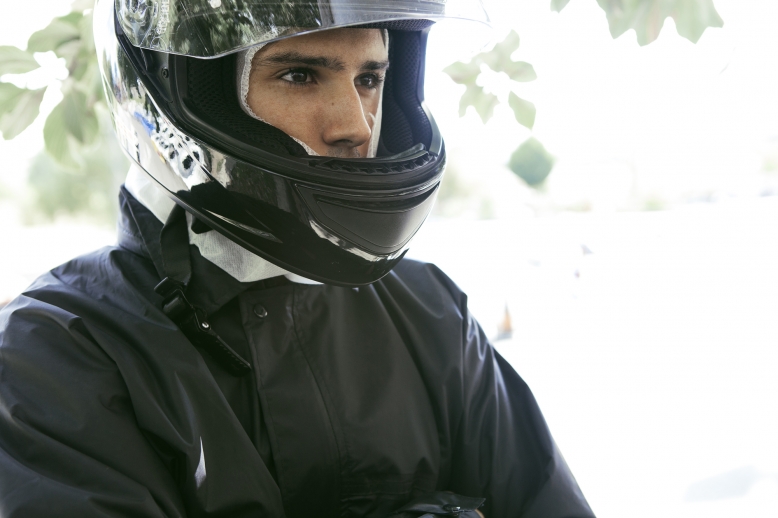 We lined up in our karts, ready to race then I heard Diego call my name. I looked back and saw him waving and taunting me, his eye flashed with adrenaline. I was determined to beat him and wipe that smug grin off of his face. Unfortunately for me, what ensued couldn't be further from a victory.
Diego was phenomenal and tore around the track like a professional. He must have lapped me at least three times but the first time was by far the most infuriating. I could see him closing in behind me and swerved to block him but I wasn't fast enough. He glided past me with ease and even turned to smile at me as he did so. As he flew off into the distance, I can hear that infectious laugh trailing behind him and couldn't help but smile to myself.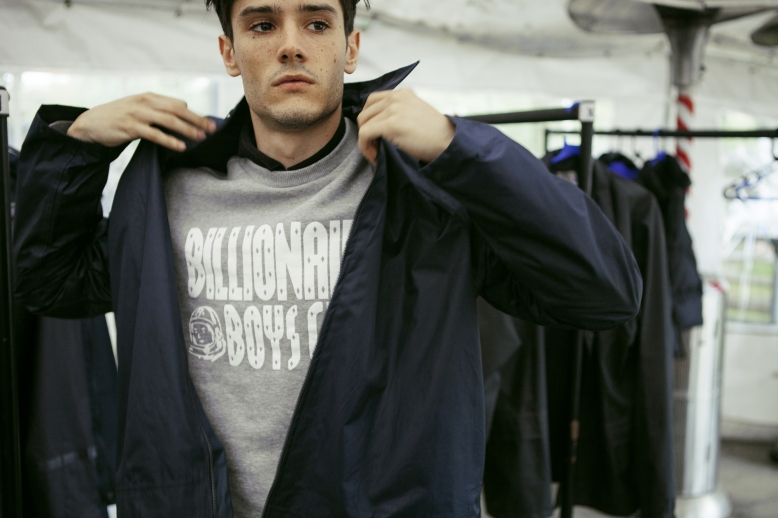 As we parked our karts, we huddled around the scoreboard. Of course Diego had come first, absolutely thrashing the rest of us, including an entire Stag party of rowdy men. The owner of the track even approached Diego and offered him another race, free of charge as he had been so impressed with his performance.
After the race Diego pulled off his helmet, his eye's twinkled with victory and I wanted to head butt his adorable, smug little face once more, this time without the helmet.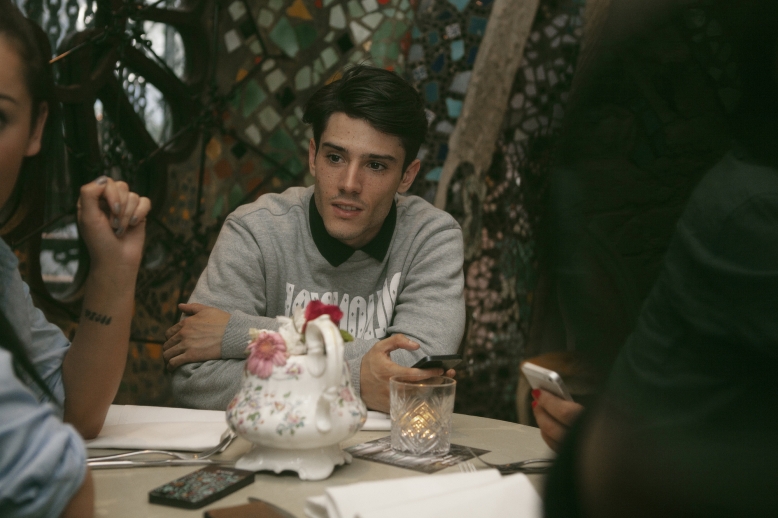 7pm: The sun was slowly setting over the city, leaving a golden pink sky in its wake. We crawled through the city, past the imposing glass office buildings of the financial district, towards the sleepy yet majestic white stucco fronted houses of Notting Hill. It was the night before the carnival and the upmarket boutiques had been boarded up in preparation.
Beach Blanket Babylon stood out like a gem amongst the boarded up shop fronts. It was bustling with beautiful, exquisitely dressed people, who were enjoying cocktails in the last moments of the sun.
Beach Blanket Babylon is eclectic to say the least. It is a grand old English mansion of Rococo elegance. Rather than having one dominant theme, the restaurant is made up of various decadent yet intimate spaces; each more breath-taking than the last.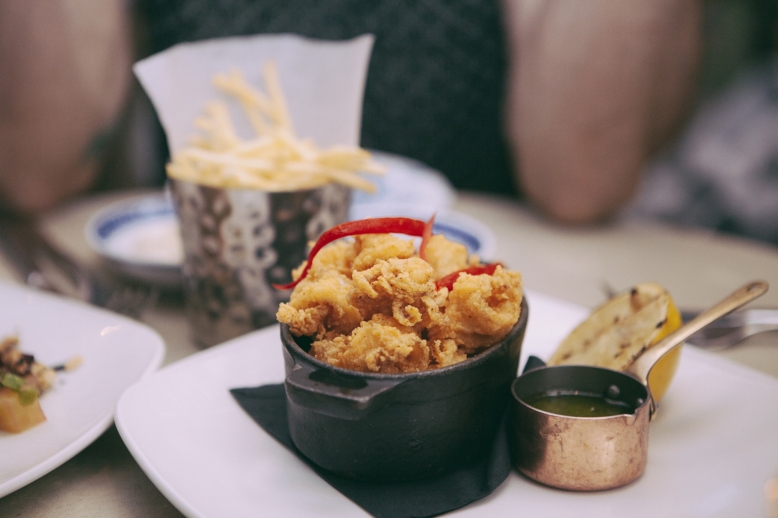 I have visited the restaurant dozens of times, so my expectations were sky-high. We were greeted warmly by the restaurant manager and ordered a round of intoxicating cocktails.
We were presented with a mouth-watering board that was heaving with savoury delights, including; lightly toasted Ciabatta, a range of rich and flavoursome meats, sweet sundried tomatoes with a pesto dressing and olives. There was also a delicious beetroot salad, with goat's cheese that melted on your tongue accompanied crunchy hazelnuts.
Another highlight were the clouds of golden calamari, which were served with sweet chilli and grilled lemon slices. We were all famished after our karting adventure and devoured the delicious food in mere moments.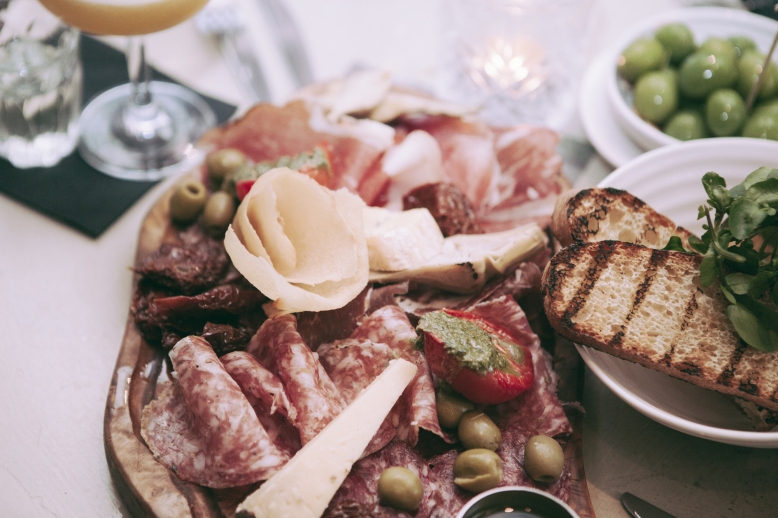 Diego licked the golden crumbs off of his fingers and sipped his cocktail. Throughout that dinner we laughed until our stomachs ached and discussed a diverse range of topics, from Jeremy Kyle to the legalisation of prostitution.
Those who know Diego well, will know that he is pretty fiery on a good day. He has serious attitude but is always courteous, warm and funny. He is a man who is never afraid to make his opinion known and that dinner offered him the perfect platform.
We huddled around our intimate table, the only light emitted from the grand candles that illuminated our faces. We discussed the legalisation of prostitution at great length. It was an enlightening conversation, the kind of debate that you can never quite work out how it started but find yourself utterly immersed in.
Diego fingered the base of his glass, as he spoke his eyebrows furrowed in concentration. He said passionately: "I am all for legalising prostitution." Smiles crept across our faces as we prepared to bombard him with crude jokes, however we were quickly shot down.
He continued: "People are going to do it whether we legalise it or not. What is important is that we have to protect prostitutes and the only way to do that is by legalising it."
Also we drained the remnants of our cocktails, we spoke about gender equality in the fashion industry and on social media. Diego held his face in his hands, he pondered: "I honestly think about gender equality a lot, especially with the current debate on social media at the moment."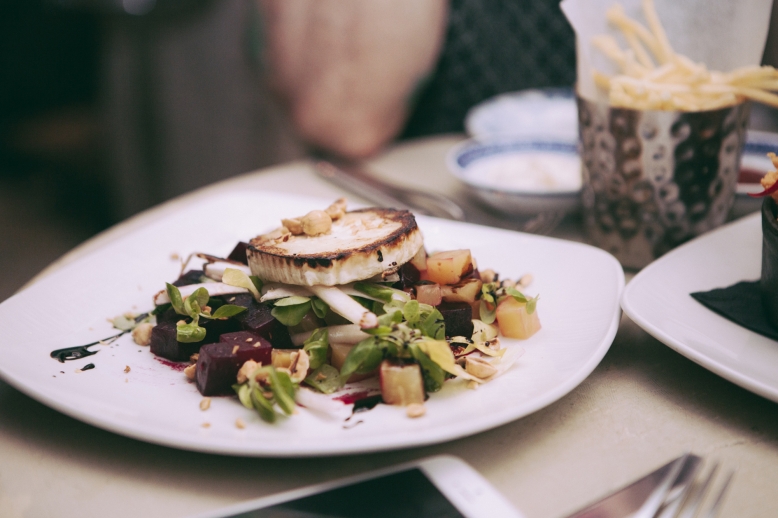 He elaborated: "It is so strange, that it is okay for men to be topless but its frowned upon when women do the same. That makes no sense to me."
He added: "There is so much judgement online and in the real world. Why is it okay for women to post pictures in their bikinis but as soon as they post pictures in lingerie, they are whores?"
As we got back into our car, which was patiently waiting outside the restaurant, I reflected on the conversations we had had over dinner. I leant back and said: "You're not just a pretty face are you Diego?"
He flashed me his infamous mischievous smile. It was now completely dark and the streets were almost deserted as we headed home. As I looked out of the window, I watched the city flash before my eyes.
Diego Barrueco is many things; a social media phenomenon, a model and a dream boy but he is so much more than that. It would be an absolute mistake to underestimate him. There aren't many things that are certain in this world but I can assure you of this, if he continues to be as courteous, fiery and charismatic he will go on to do great things, you can be sure of that.
Photographer
13 Carnaby Street
London
W1F 9PW
10 Wardour Street
London
W1D 6QF
422-424 Burdett Road
London
E3 4AA
Beach Blanket Babylon: Notting Hill
45 Ledbury Road
London
W11 2AA
Thank you to Uber London for sponsoring the day, please sign up to Uber and use our exclusive promotion code for a free ride worth £20.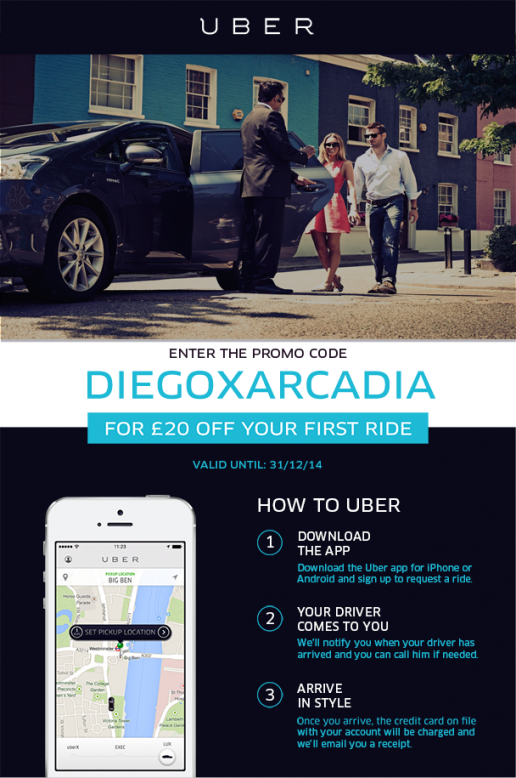 Read our interview 'Diego Barrueco, Poster Boy of a Generation' here.