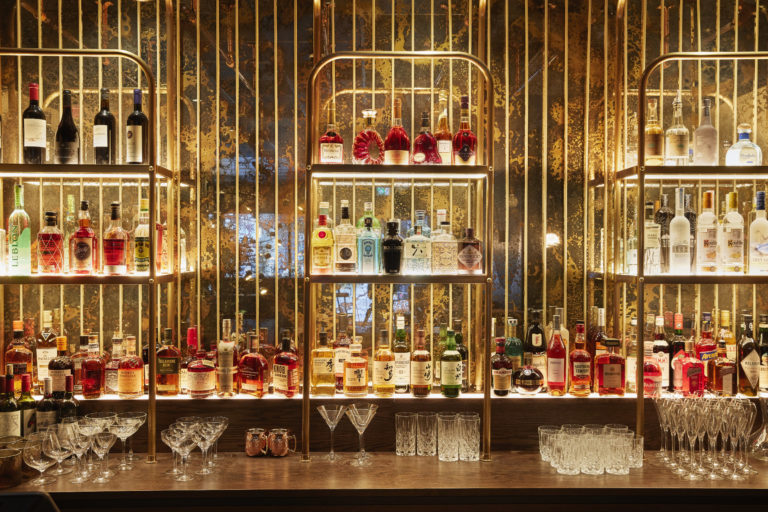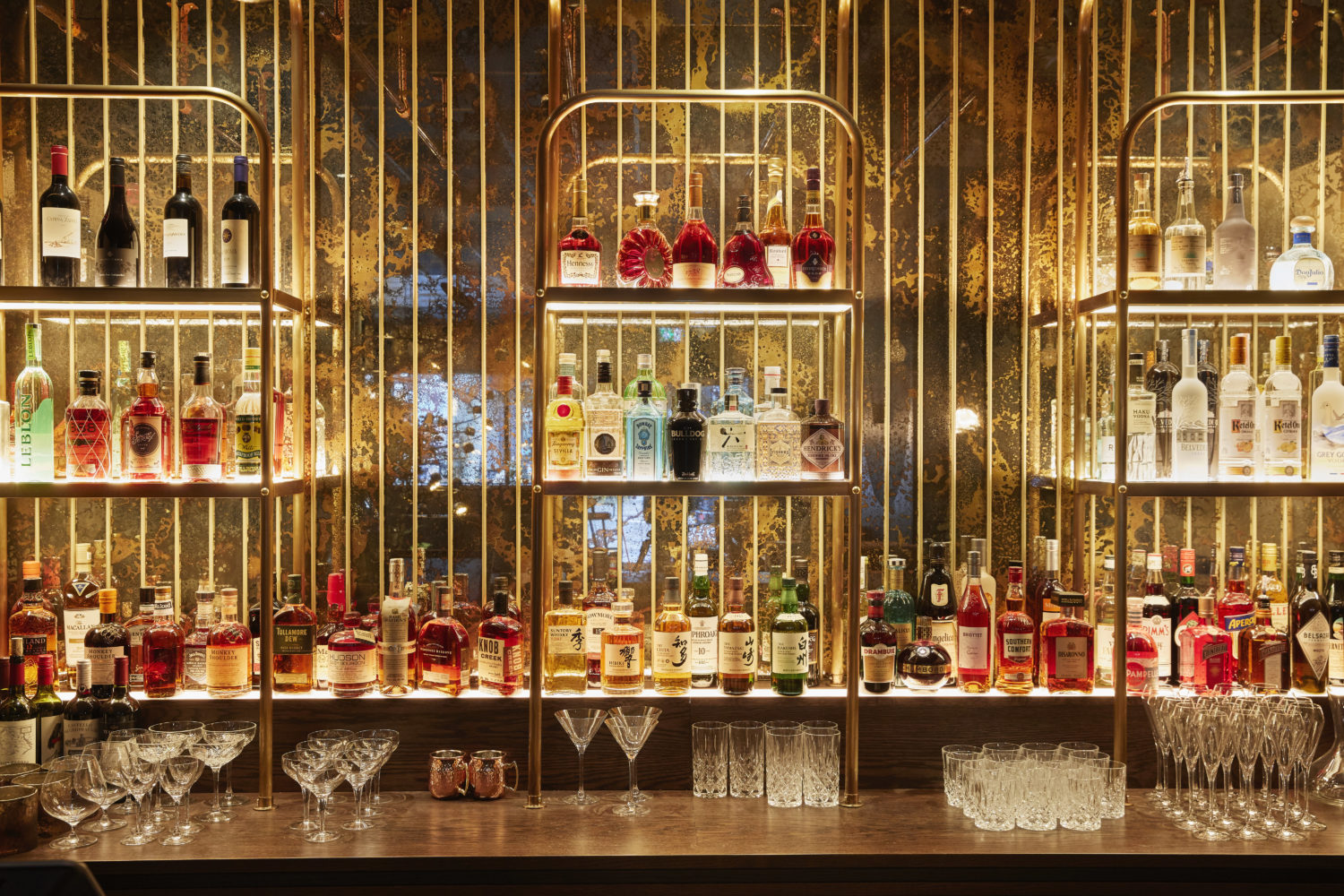 Nestled within the splendour of Fitzrovia, Gaucho Charlotte Street's entrance is both unassuming and inconspicuous. However, this entrance welcomes you to the sophistication of red draped curtains, plush velvet seating, and pops of champagne.
The restaurant has limited outdoor seating, a casual first-floor dining area, two stunning, modern cocktail bars, and intimate areas below. With a new socially responsible vision, Gaucho Charlotte Street is the first to showcase 'the brand's evolved design DNA through a highly polished and layered aesthetic,' as explained by DesignLSM who orchestrated the refurbishment.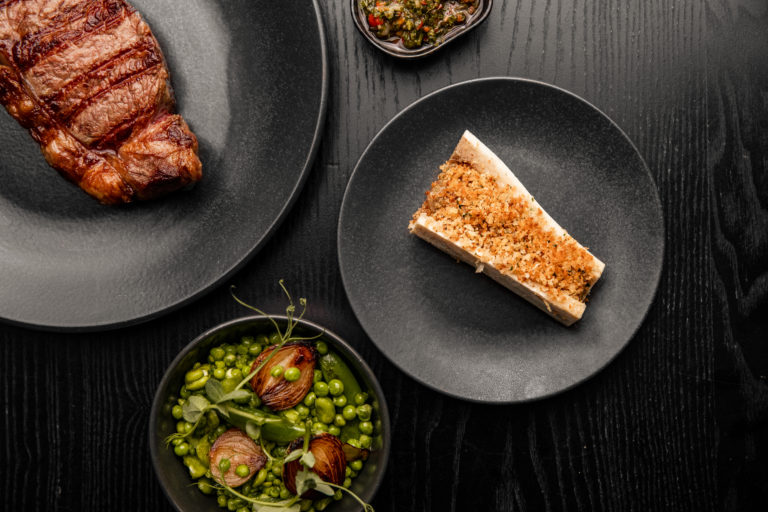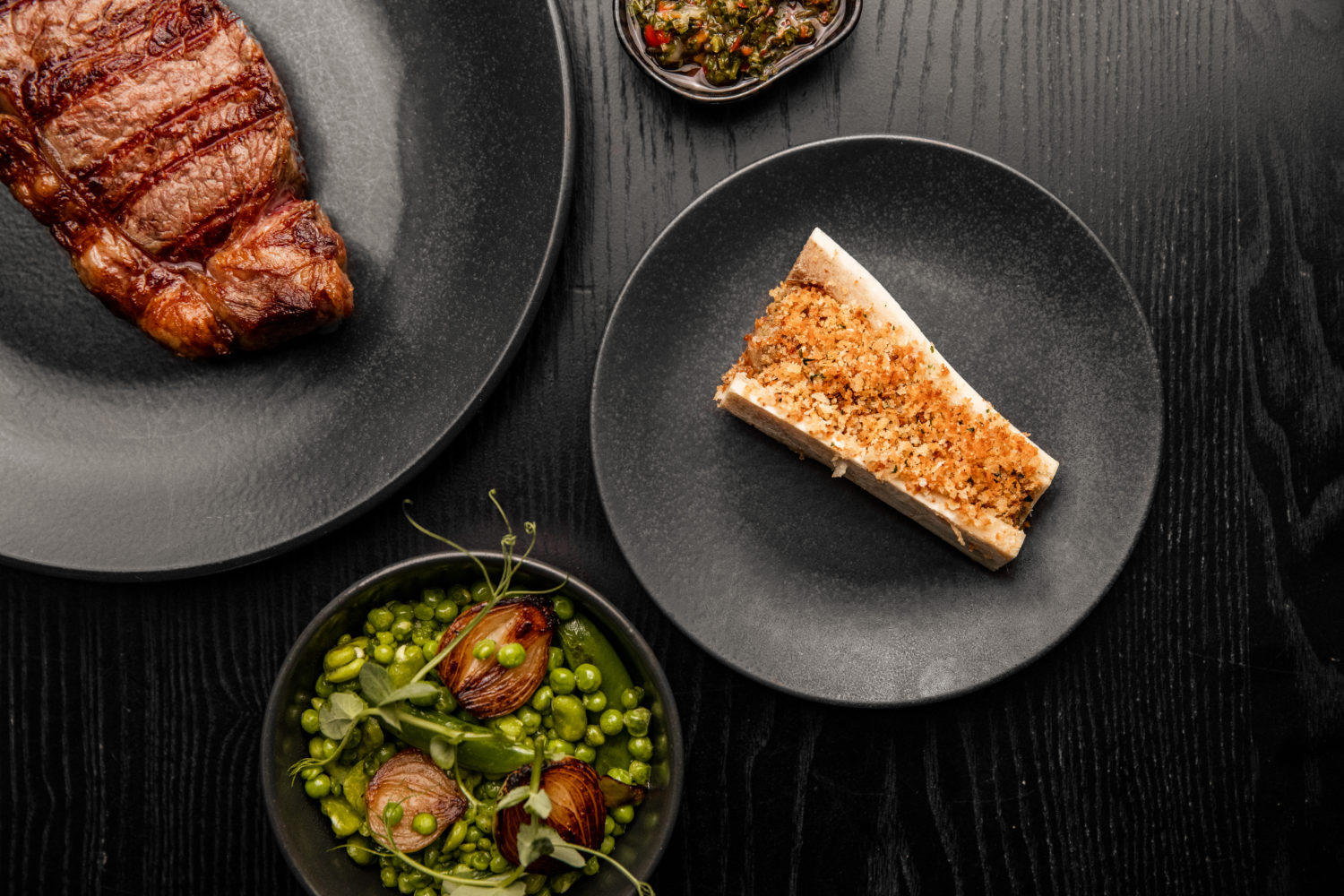 This three-tiered space, which was once an underground theatre is now a sleek and stylish branch that features the return of their Film Club, offering a bespoke menu inspired by the movies shown. Every fortnight, on a Saturday evening, you can enjoy this immersive culinary, cinematic experience, watching classics such as Pretty Woman and Bridesmaids on the silver screen.
Through neutral hues with accents of deep blue and ochre, the interiors display the landscape that the 'Gaucho' inhibits. Sophisticated yet relaxed, this glamorous restaurant specialises in the finest Argentinian steak from the Pampas province.
Gaucho's Beef Bar experience offers a taste of select cuts carefully paired with wines to create a lasting memory. It includes countertop dining, your very own chef and a 'Valrhona Milk chocolate Block' dessert to finish it all off. The branch also provides a Beef & Wine masterclass where you can learn all the rich history of the cuts.
Showcasing sustainable foods with their Sustainable Supper Club, Gaucho Charlotte Street offers a monthly dinner for their focus on sustainability. The A La Carte menu also has a selection of carbon-neutral steaks and delicious mains.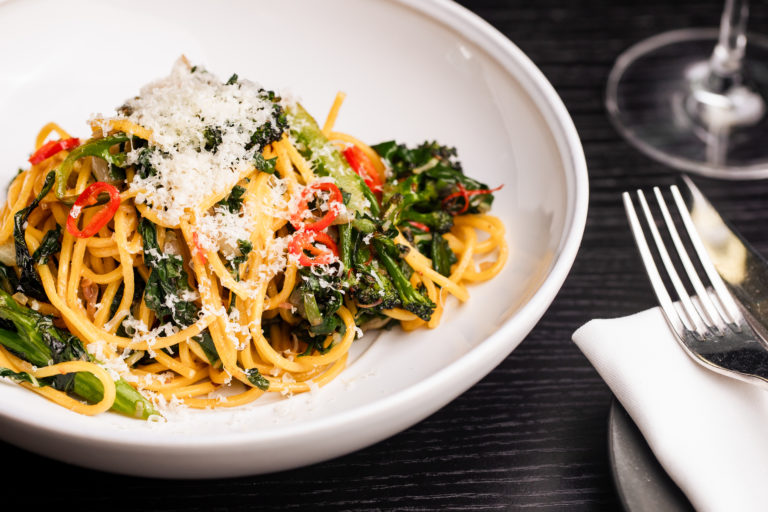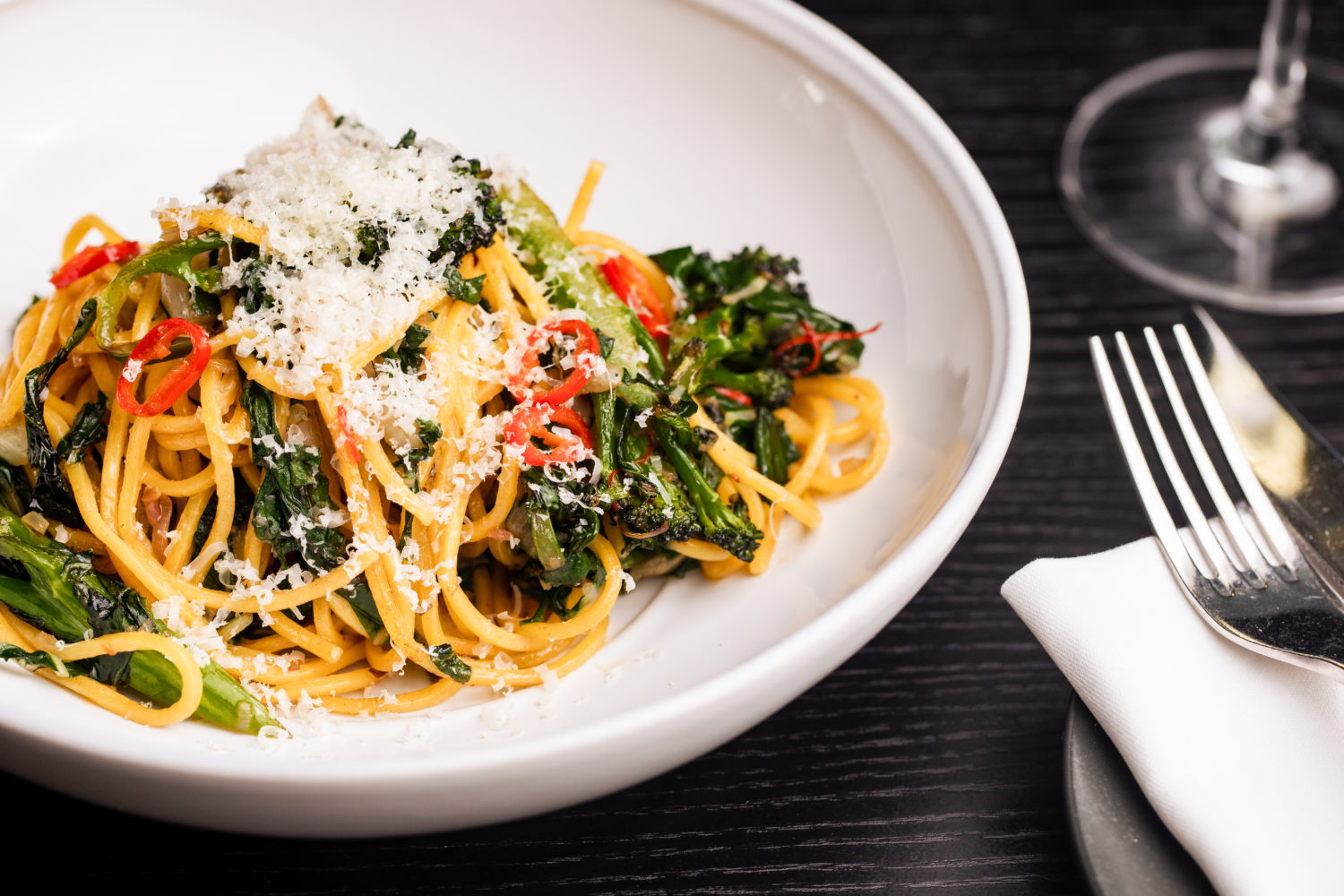 To begin, the 'Sourdough bagetini and pan de bono with chimichurri and butter' is a must-have for the table. Following on, opt for one of these two light, tasty starters…The creamy 'Burrata' on a bed of tomato salad, infused with winter truffle and aged balsamic on toasted sourdough. Or the buttery, full-flavoured 'Seared driver scallops' with pureed and pickled cauliflower, sprinkled with morcilla crumb and oats.
For the main, opt for 'Churrasco de Lomo' spiral cut steak marinated in garlic, parsley and olive oil. This speciality cut has minimal marbling making it a tender choice that melts in the mouth, which is excellent with béarnaise sauce. Accompanied by the punchy, garlic and lemon 'Spinach' and the rich, 'Truffle Mac & Cheese' with mozzarella, taleggio, gruyere and crispy lemon-herb crumb, this meal is splendid.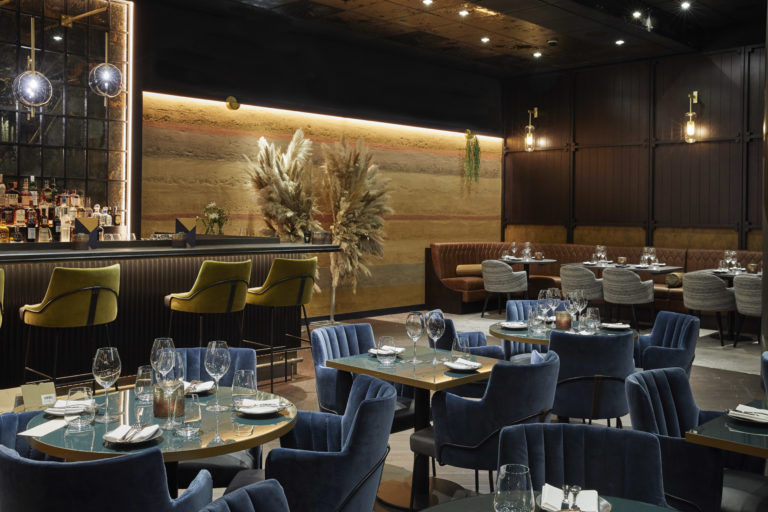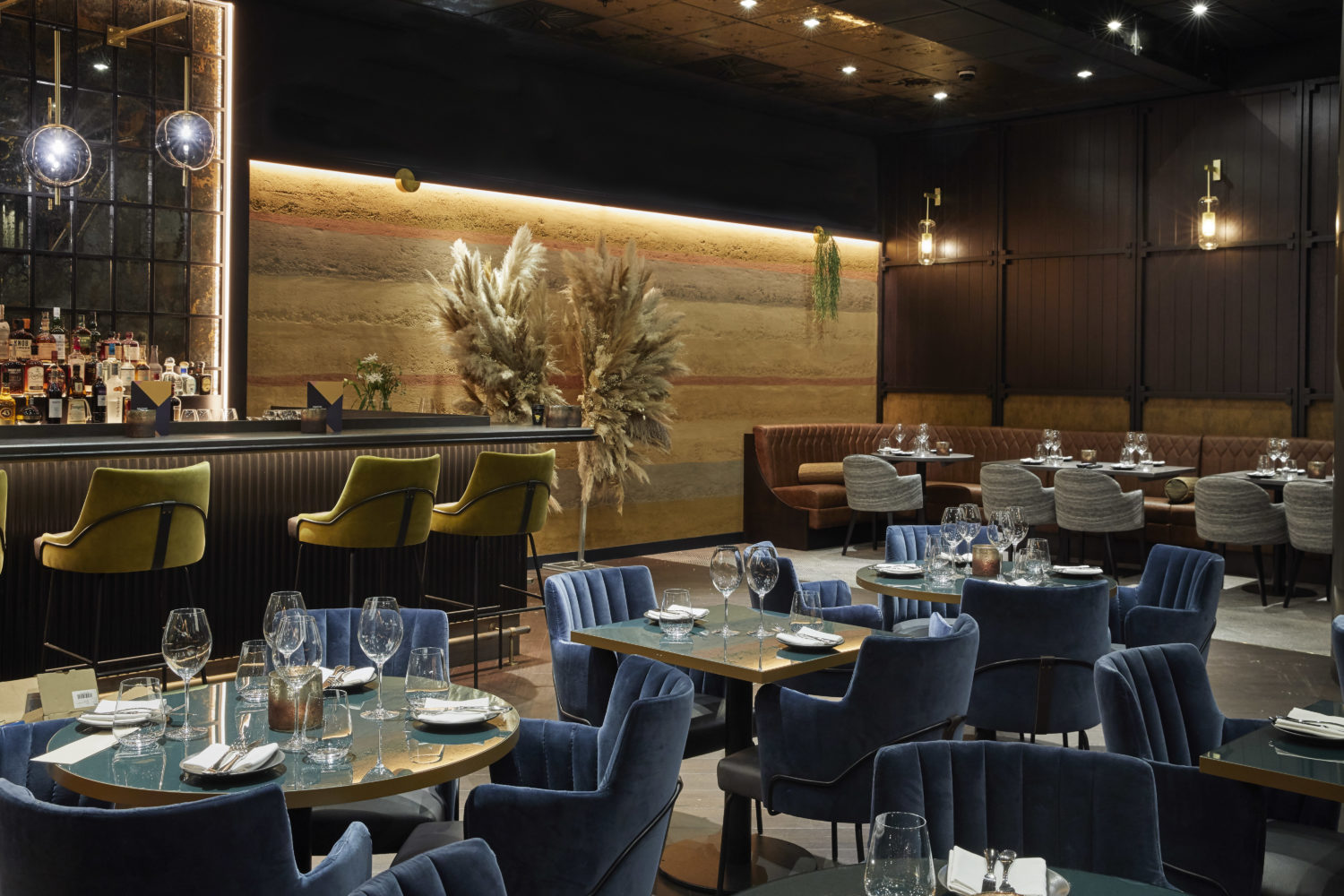 For a savoury dessert, the 'Cheese platter' is ideal and comes with a selection of three British cheeses, farmhouse chutney, and crackers.
Yet the deconstructed, luxurious 'Salted Dulce de Leche Cheesecake' is divine and competes against the 'Chocolate Torte', layered with Manjari mousse, kahlúa sponge and dulce ice cream topped with crackling popping candy for the finale.
Steak and Argentina go hand in hand and Gaucho Charlotte Street hands us a special taste of magic.
@gauchogroup
Gaucho, 60A Charlotte St., London W1T 2NU
020 7580 6252