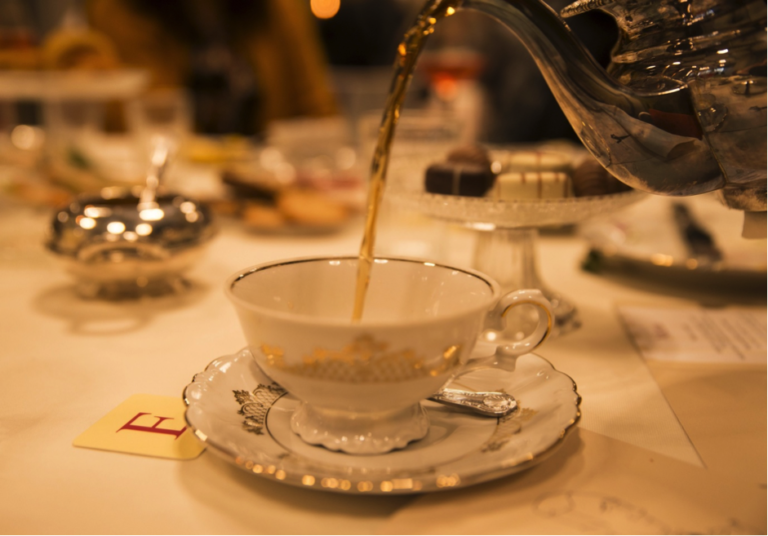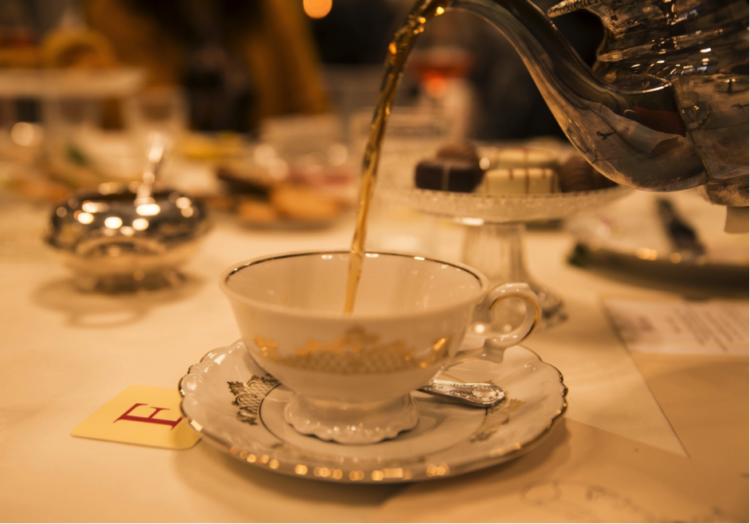 According to Historic UK's feature on afternoon tea, the quintessentially British concept first appeared in 1840, when the Duchess of Bedford found that she often got hungry at around four in the afternoon. She would then ask for a tray of tea, bread, butter, and cake to be served in her room, as dinner wasn't served until eight in the evening. It became such a habit that she began inviting friends to join her, until eventually, it became a fashionable social event in the 1880s.
Of course, the great British love affair with tea still continues to this day. An article on tea by Gala Bingo reveals that almost a quarter of Brits have been drinking tea since before they were five years old, while 31% drink at least five cups a day. And while different regions have their own preference when it comes to brews and the best time to drink it, afternoon tea is still alive and well across the UK. So, with that in mind, here are some of the most luxurious places in London for the best afternoon tea.
Sketch London
If you are looking for something eclectic, extravagant, and utterly magical, Sketch London is the perfect place for some excellent afternoon tea. This grand 18th century town house in Mayfair is considered the most decadent destination for some art, music, and food in London. The best afternoon tea in the city is served under the glass-domed ceiling and striking pink walls of The Gallery. From the elegant tea master to the waitresses in captivating cocktail dresses, the staff are not only fascinating to look at — their service is extraordinary, too. But once the three-tiered cake stand arrives, it will be the only thing you can focus on. The classic afternoon tea costs £59 per person.
The Lanesborough
If you are looking for some understated elegance and a Michelin star menu, then The Lanesborough is the best hotel in London for some traditional afternoon tea. It did not win the UK Tea Council Award of Excellence from 2009 to 2012 for nothing. Under the chandeliers, fluted columns, and powder-blue walls of the glass-domed Celeste, a pianist will play some classic tunes, while the staff are all very welcoming. A traditional selection of sandwiches is served first, followed by a tiered tree of fluffy scones and pastries. The tea menu ranges from chocolate brownie to classic jasmine, but for the traditionally inclined, the signature Lanesborough Afternoon Tea is a fresh and fruity black blend. Traditional afternoon tea is at £57 per person.
The Ritz
For some old-school glitz, The Ritz sets the standard for afternoon tea in London. Olive Magazine describes it 'as iconic as the Queen.' Tea is served in the grand Palm Court salon, which is swimming in gold and mirrors, set like a stage in between palm trees. Soprano Miranda Heldt and a live pianist serve as your weekday afternoon entertainment. There are 18 types of tea to choose from, which you can learn more about from the friendly but reassuringly formal staff. Not only do they know the correct way to make tea, but they have also spent many months in Sri Lanka to taste, experiment, and bring back the perfect blend. There is a dress code, of course — a jacket and tie for men, and at least smart-casual for women. Prices start at £58.
There is nothing quite like indulging in tea and luxury in London. And as Henry James puts it, "There are few hours in life more agreeable than the hour dedicated to the ceremony known as afternoon tea."