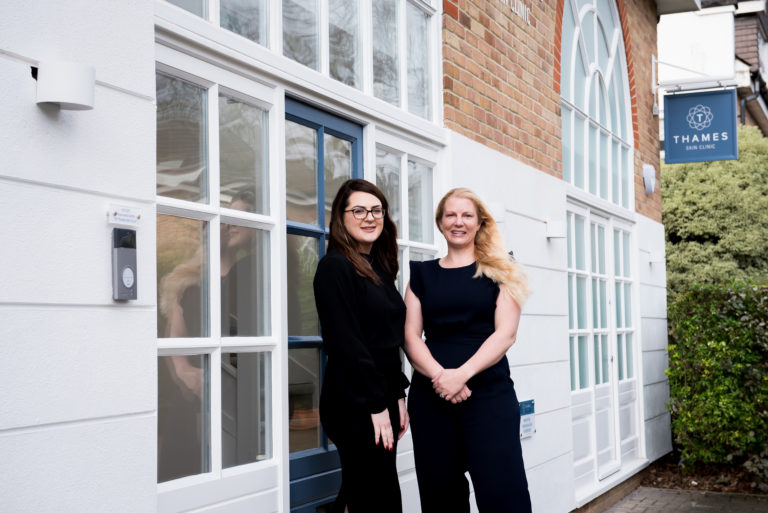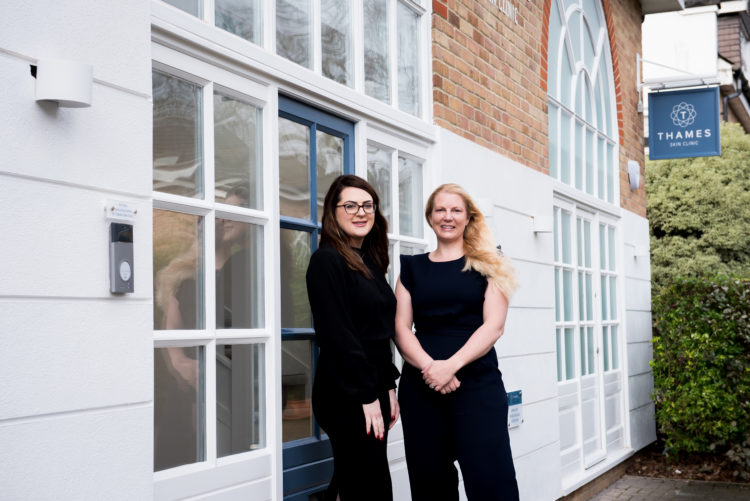 Wintertime can play havoc with your skin – with dry patches, oiliness, stress and sugar spots, and dehydration from all that festive prosecco. It can often feel like no matter how many products you apply, nothing you do at home can quite hit the spot at this time of year.
In need of a winter boost, I was invited to Thames Skin Clinic to get some expert help. The tranquil doctor-led aesthetic clinic is a five-minute walk from the River Thames in Twickenham and its founder, Dr Anna Hemming, has a wealth of skincare knowledge under her belt.
Before my appointment I'd explained to Dr Hemming what my problem areas were – hungover-looking skin that is lacking that summer glow. It's dull and tired and I've got breakouts and clogged pores. She instantly recommended the HydraFacial – a medical-grade, non-invasive face treatment. There's no downtime or irritation and results are pretty instant making it the perfect option before a big event. It's no wonder that it's got a celebrity following that includes the likes of Meghan Markle, Eva Mendes and Kate Winslet.
My therapist for the afternoon is the lovely Lizzie who begins by doing an in-depth consultation with me. We discuss everything from my skin concerns, the products I use and my lifestyle. Lizzie then explains how the patented technology works to cleanse, extract and hydrate the skin. The treatment is tailored to each individual and has a six-part process that also helps to remove dead skin cells and extract impurities (more on that later). Cue healthy skin with a rejuvenated complexion.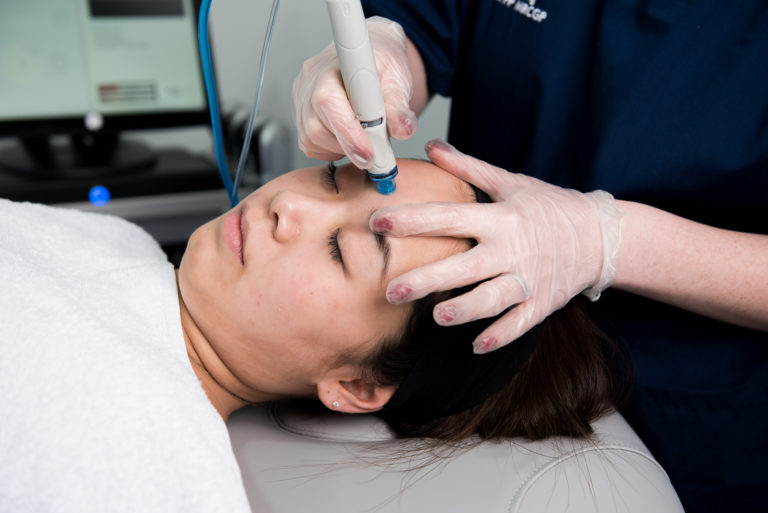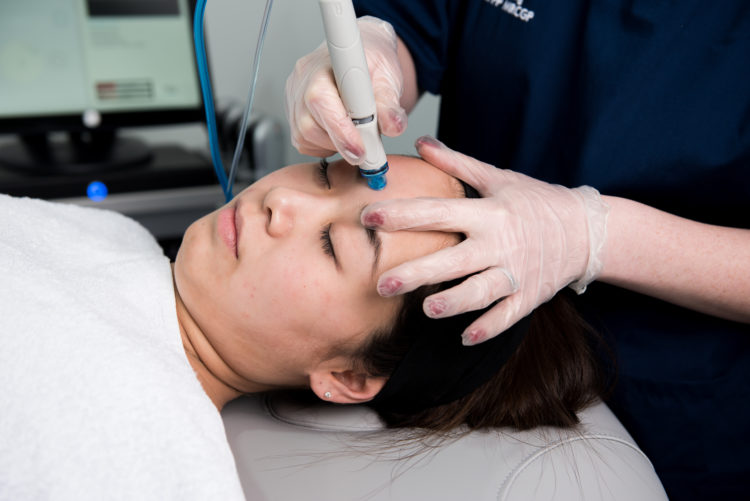 Lizzie explains to me that the treatment won't hurt and is safe for everyone, I settle in for the hour and she begins with the detox step. Using a special suction tip, the gentle lymphatic massage is worked across my face and neck. It feels soothing and helps to increase blood circulation.
This is followed by a gentle acid peel that sounds scarier than it is and extraction (so satisfying as dirt is removed from my pores). You can actually see some of the dirt that is removed in the machine after the treatment is finished.
Specially selected serums are applied with a new hydropeel™ tip that helps to deliver the nutrients directly into the skin. This aids hydration.
An additional step called PERK can be added to focus on your lips or eye area. Lizzie works the machine over my lips to help plump and soften them.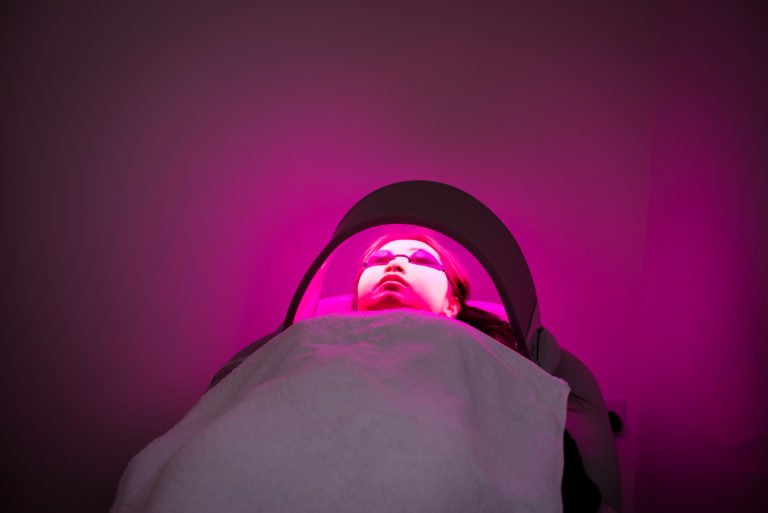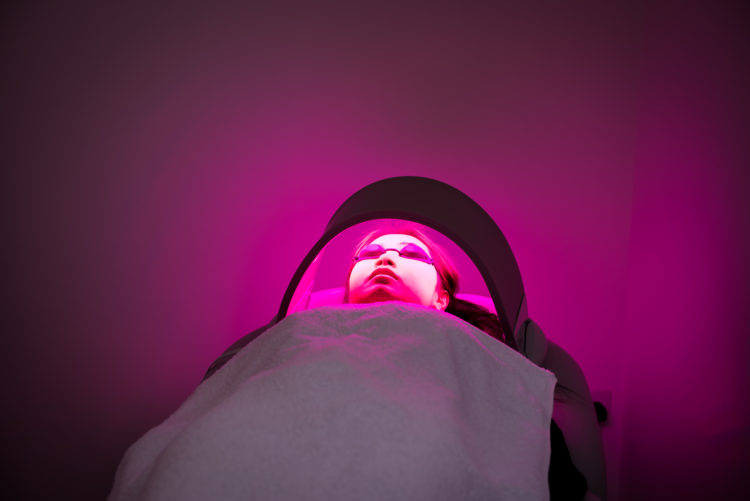 Finally LED lights are used – red to aid cell regeneration and blue to help treat acne. Lizzy selects the collagen-boosting red setting for me and I relax under the spacious dome for ten minutes letting the lights work their magic. I'm almost drifting off to sleep when Lizzie says the HydraFacial is finished.

I'm also here to try out the Laser Genesis, a treatment that stimulates collagen production and can improve redness, pigmentation and scars.

I lay on the bed with protective glasses on while Lizzie works the machine over my face. There's an average of 10000 laser shots in total, which is pretty impressive as it only takes 15 minutes. The laser feels like warm little pings zapping my skin. As with the HydraFacial, there's no downtime and I'm surprised to see my face isn't even red after.
Lizzie pops some moisturiser and SPF on me and I look in the mirror. I'm impressed by the results straight away. My skin looks like it's drunk four pints of water and has the same radiant glow to it that you get when you're on holiday.
If you're looking to treat fine lines, wrinkles, reduce sun damage, improve skin texture and target open pores, you'll likely need a course of treatments. But this is exactly what I was looking for.
A few days on and my pores don't seem as noticeable, I'm not wearing foundation and my bronzer is applying better. I've still got a glow, too. I'll be booking myself in for some more HydraFacial magic before my wedding next year. 
Thames Skin Clinic
1-3 Baylis Mews,
Twickenham TW1 3HQ
0208 150 3400