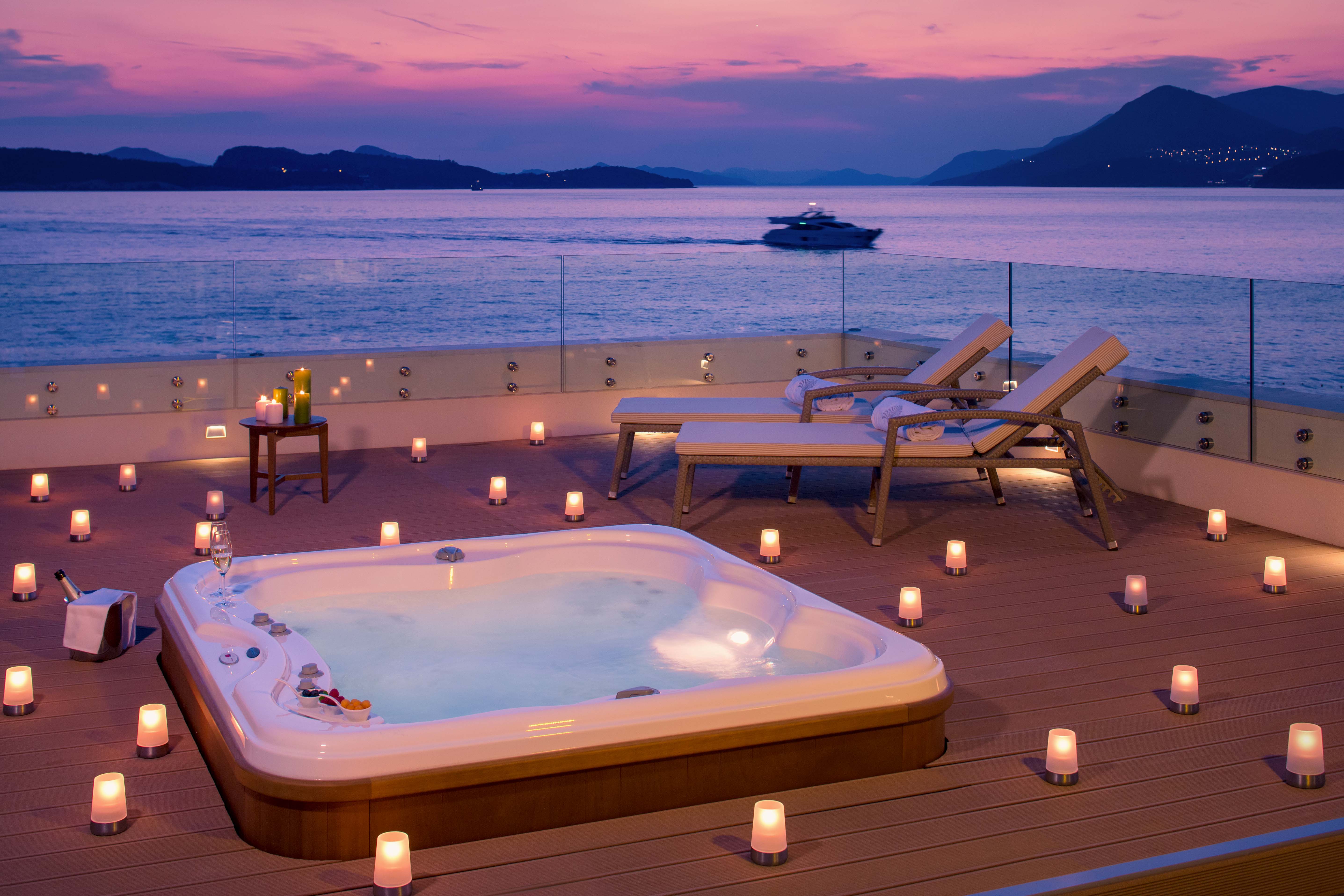 Standing atop the Red Keep I rise far above the glistening Adriatic, surveying the majestic King's Landing. One thing became immediately clear, The Game of Thrones location scouts had done an impeccable job in choosing Dubrovnik. Visiting during the off-season it was silent up there. I had just finished a private tour of the Fortress that acts as The Red Keep and was left completely alone to take in my surroundings. I couldn't help but smile at what I had discovered. Looking out over the battlements, year upon year of history and culture stretched out before my eyes. The Old Town of Dubrovnik, Croatia has endured a great deal of misfortune over the years, but today its high outer-city walls still proudly perch on the edge of the Adriatic for all to witness.
Dubrovnik is typical of an Eastern-European town, awash with all different cultures yet still retaining a certain sense of identity, the world-famous UNESCO Heritage site fills its admirers with wanderlust, its visitors with joy and its residents with pride: "The rich historical heritage and stunningly beautiful scenery give the inhabitants of this Pearl of the Adriatic a great deal to boast about", explained our host, Anđela Jelić. To similar effect, Nobel Prize Winner George Bernard Shaw once said: "Those who seek paradise on Earth should come to Dubrovnik". To really blend in with the locals learn Croatian.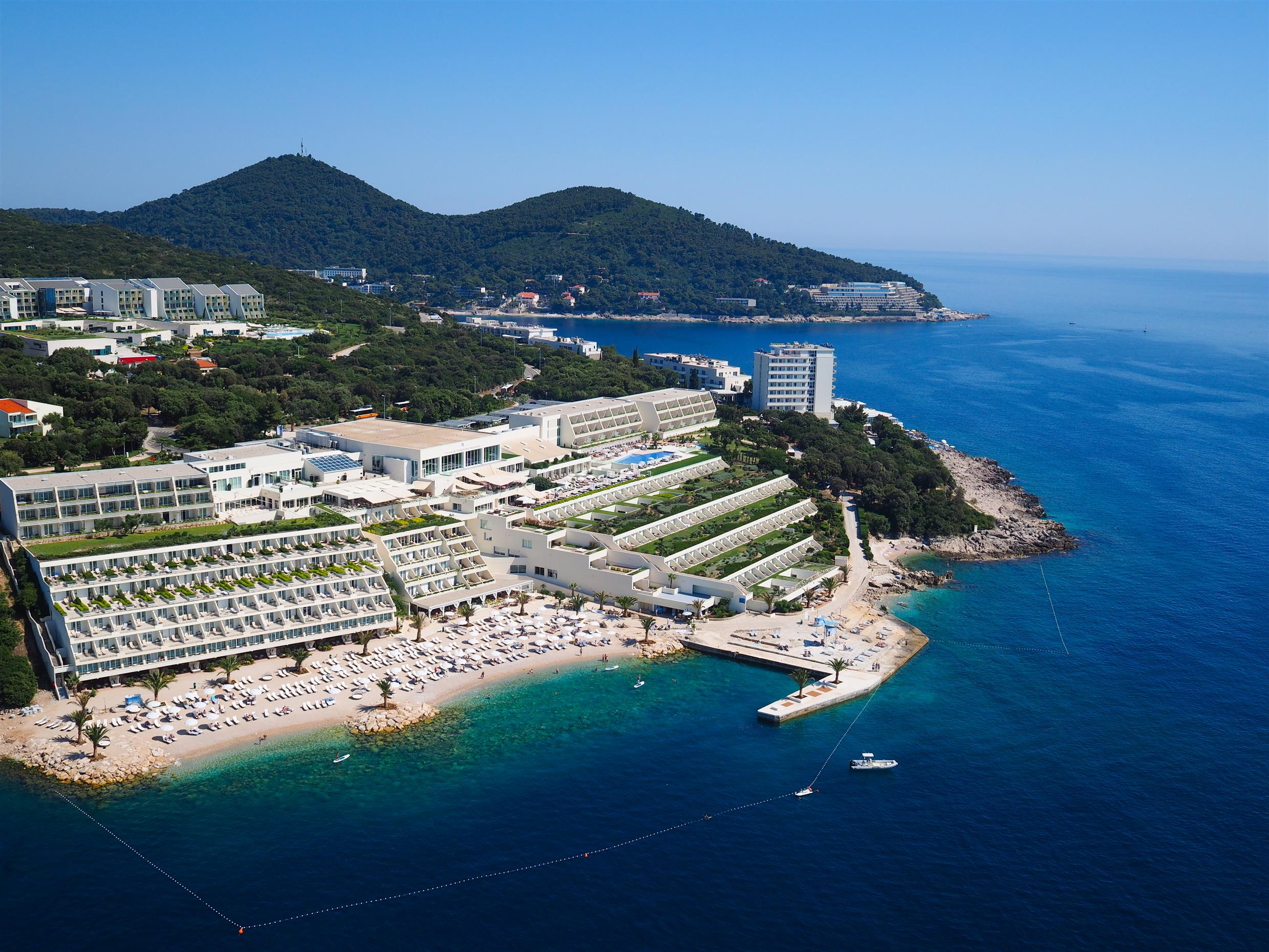 Where to Stay:
The highly respected Valamar Hotels & Resorts Group is the largest tourism company in Croatia, providing perfect solutions across 38 sites that cater to holidaying families, fitness fanatics and luxury travellers alike.
The newly refurbished Valamar Dubrovnik President Hotel perfectly showcases the top-end of luxury travel in Dubrovnik. Utilising the finest marbles, pines and panoramic glass solutions, the oceanfront five star hotel offers a personally tailored immersive experience that is truly out of this world. Here, one may step away from every day life and instead sample life as a King (or Queen), inhabited by private spas, personal chefs & sommeliers and breathtaking rooftop jacuzzis. The views are to die for, and the interiors even more so. The Presidential Suite itself is home to an exquisite array of luxury commodities: enormous beds, super-soft linens, top of the range raindrop showers and room-filling Bose speaker systems.
Both the 5-Star Valamar Dubrovnik President Hotel and the 4-Star Valamar Lacroma Dubrovnik Hotel are architecturally structured in such a way that each and every room boasts a staggering view across the ocean to the nearby Elaphiti Islands and my luxurious Junior Suite, stylishly split over two levels, even offered a capacious balcony on which to wile away those long summer evenings with your closest of travel companions.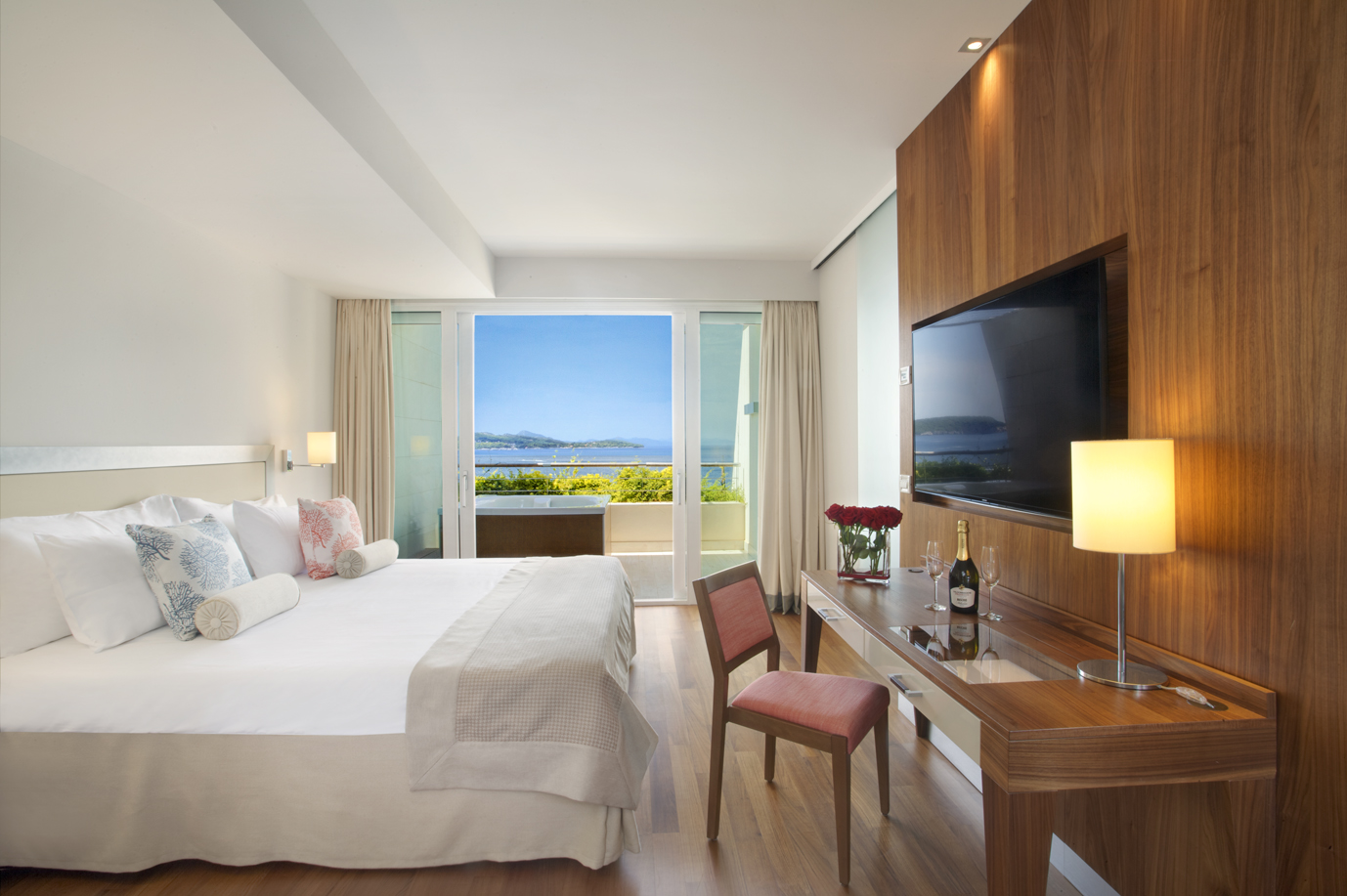 Luxury dwellings aside, both of these hotels offered an abundance of unforgettable experiences for epicureans in all walks of life. For culinary delights, each venue enjoys a fine dining restaurant, a buffet-style breakfast setting and a fantastic award-winning show cooking restaurant where you meal is put together right in front of your very eyes. On top of this, Valamar Dubrovnik President Hotel possesses an additional beachfront restaurant, a piano bar, a beach bar and even an exclusive Wellness Bar for those of us concerned with healthy living.
Furthering this green experience, each hotel is also home to an award-winning gymnasium and spa facility, with highlights including a sea view pilates & yoga room and large sunshine-soaked terraces. Of course, guests of each hotel can enjoy unlimited use of these facilities, and I can say firsthand that those at Valamar Lacroma Dubrovnik Hotel are stunning.
The luxurious Ragusa Spa & Wellness Centre is unparalleled in Dubrovnik. From the reception area, the centre stems off into five separate areas: in one corner, the Afrodita spa provides a private area only admitting its female guests; in another you follow a path to the main spa, with two saunas, a steam room, a relaxation area & a ultra-relaxing silent waterbed room. After a quick soaking under one of its 6 state of the art showers, you walk down to the main pool where  you will find a large infinity pool.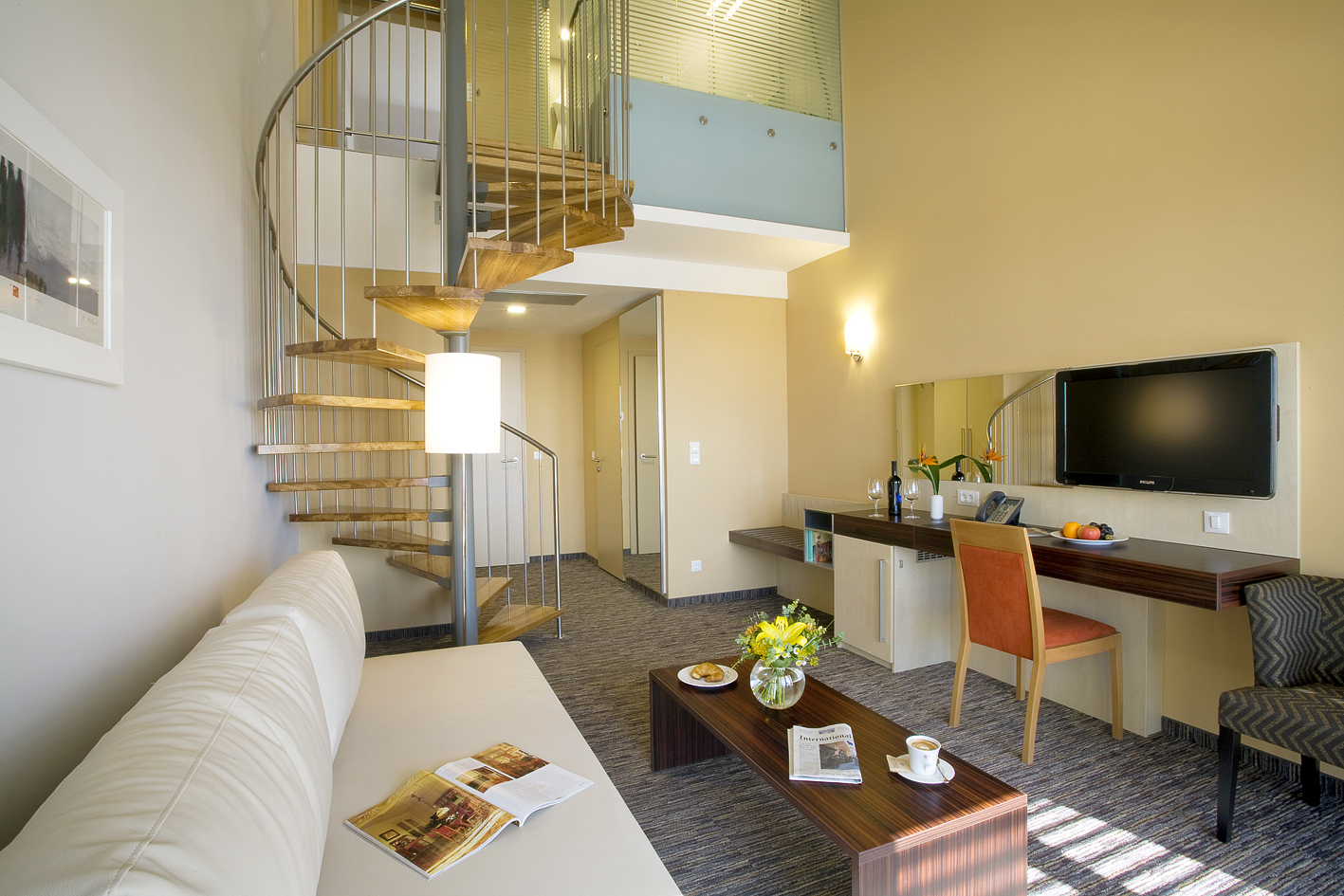 After all of this, it is hard to imagine possibly being any more relaxed, yet staying at Valamar Lacroma Dubrovnik Hotel allows you to experience even more luxury. Laying on your front with a towel over you, disguising a truly liberating paper thong, slip into a whole new world of relaxation as one of Valamar Lacroma Dubrovnik Hotel's resident experts relaxes each and every muscle until you feel like a whole new person – a person who, after selecting a pillow arrangement from the specialist pillow menu, is ready for the best nights' sleep you've ever had.
Although the list of luxury experiences does not end there. After waking up refreshed, I took a short walk down through the gardens to the Valamar Dubrovnik President Hotel where I was met by a local guide. Walking down over the hill, we neared the hotel's private beach and jetty where a small boat patiently awaited our arrival to whisk us off on a tour of the nearby Elaphiti Islands.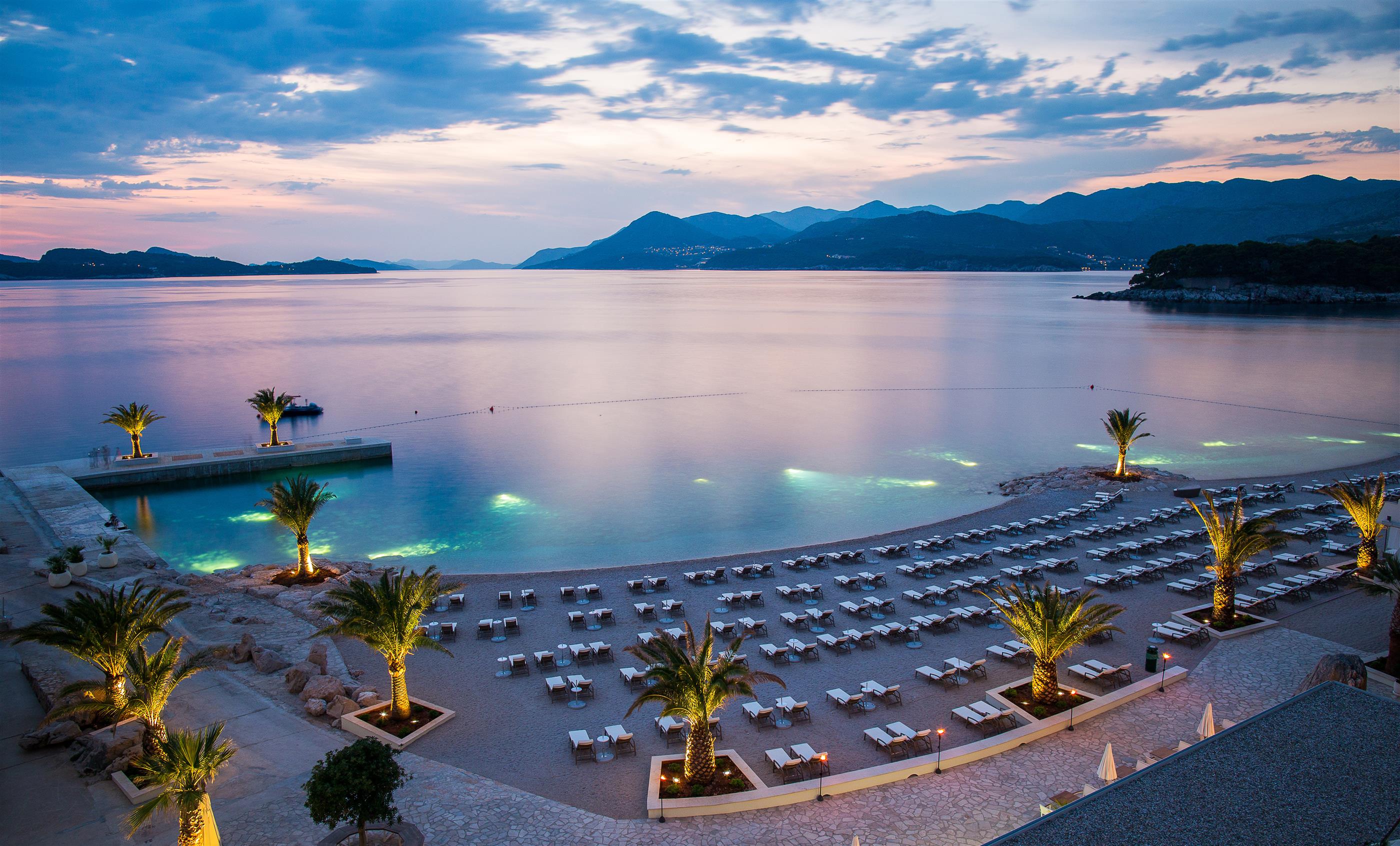 The Islands are magnificent to behold, with each being home to its own unique ecosystem where the wildlife slightly differs from island to island. Spending a day island-hopping is something I hadn't done before, and Croatia was a fantastic place to start. Even in mid-December the sun felt warm upon my skin – or the parts of my skin that peered from my SuperDry parka – and as I was walking freely around this party-deserted island I realised that I was gaining a whole lot more than just Vitamin D. What I experienced that day, as the waves lapped the shores that surrounding that distant island, was a new sense of appreciation for the world in which we live. Island life seems so simple, somehow, and its an aspect that I definitely hope to return to experience further.
With a Valamar Hotel as your base, and a phenomenal array of activities, history and culture surrounding you, Dubrovnik is not only an ideal wedding & honeymoon destination, but it is a destination one should ensure that they visit.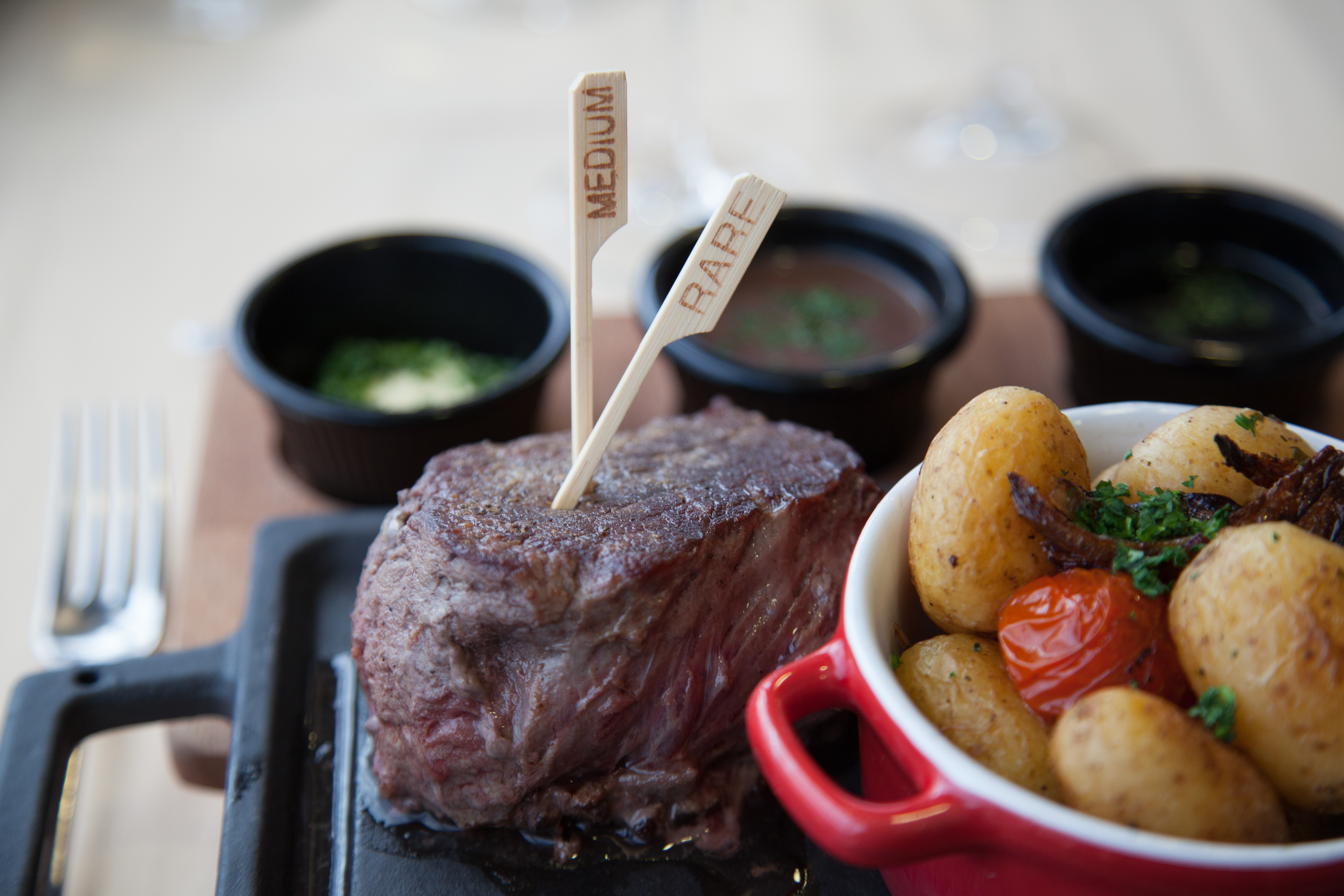 Where to Eat:
No trip to any oceanfront destination would be complete without sampling the fresh seafood that such a region has to offer and Dubrovnik is no exception to this. However, in a city as striking as this, it would be a crime to enjoy such local fare without a breathtaking view to match. Luckily, Panorama provides the perfect setting in which to experience the very best of both worlds. Accessed via an awe-inspiring cable car, or reached by car or bike through winding hillside roads, this fine dining destination restaurant – at the highest point in Dubrovnik – boasts views high above the terracotta roofs of the Old Town and far into the distance to Serbia & Montenegro at Croatia's border. Pair these views with a luscious banquet of the freshest of seafood and the most succulent cuts of beef, and the aptly-named Panorama presents an gastronomical experience which no travelling foodie will likely ever forget.
Contrastingly, yet no less of an experience, one may enjoy all-day fare at breakfast, lunch or dinner in a more built up area of Dubrovnik. Here, the architecture is slightly more communist in its styling, but finds beauty in itself through the vast, intriguing history that it presents.
The family-run Pantarul Restaurant boasts homemade Croatian delicacies matched with helpful wine pairings throughout. Providing a different approach to gastronomy than the hilltop Panorama, Pantarul still focusses upon fresh, locally-sourced ingredients, but it presents them on a warmed plate in a far more homely, comforting manner. This being said, the warm salad of beef, chilli & tomato jam, shavings of Parmegiano Reggiano and fresh roquette was nothing short of spectacular as each flavour danced and combined harmoniously on the palette.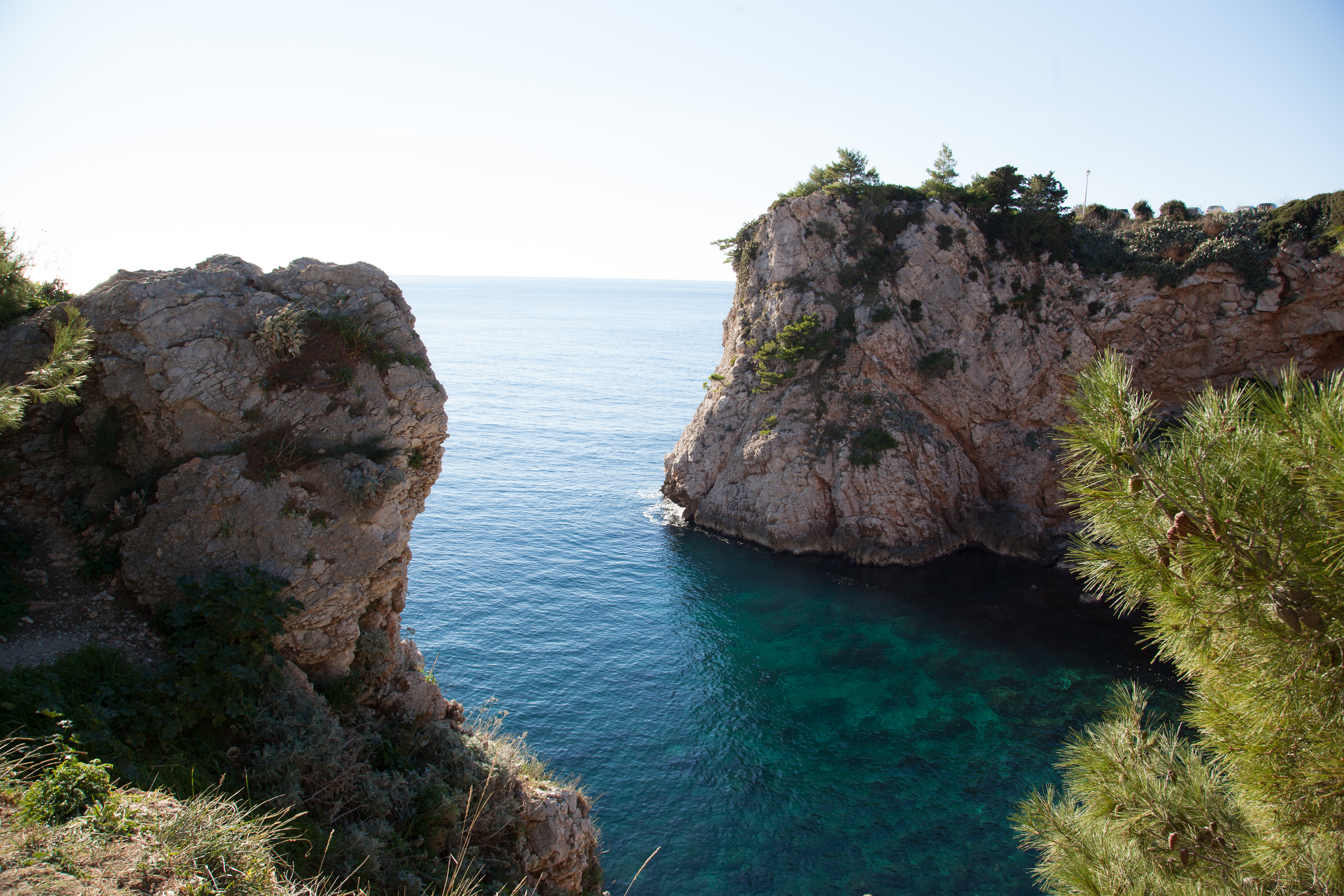 What to Do, Where to Explore:
With its pristine azure blue coastline and its lush green scenery, the Babin Kuk Peninsula that is home to Dubrovnik offers absolutely no shortage of potential for luxury exploration.
With the majestic Elaphiti Islands within short reach, one would be silly not to take a short boat ride to experience island life and, with the excursion coming to an end in the harbour of Dubrovnik's UNESCO accredited Old Town, the trip offers a wealth of additional experiences.
For the Croatian Kuna equivalent of £15 sterling I was able to take my trusted Canon on a round trip high above the Adriatic on a cultural guided tour along the Old Town's high outer city walls.
My guide revealed: "These walls tell an amazing story of Dubrovnik's history. As we wander around the town we will see remnants of the destruction that Dubrovnik has endured over the years." These remnants didn't only exist surrounded by negativity. Rather, families had turned old shells into flower pots and umbrella holders in such a defiant way, you may have bombed their homes but you will never break them. The walls that rose high above the town not only protect it, but also define it.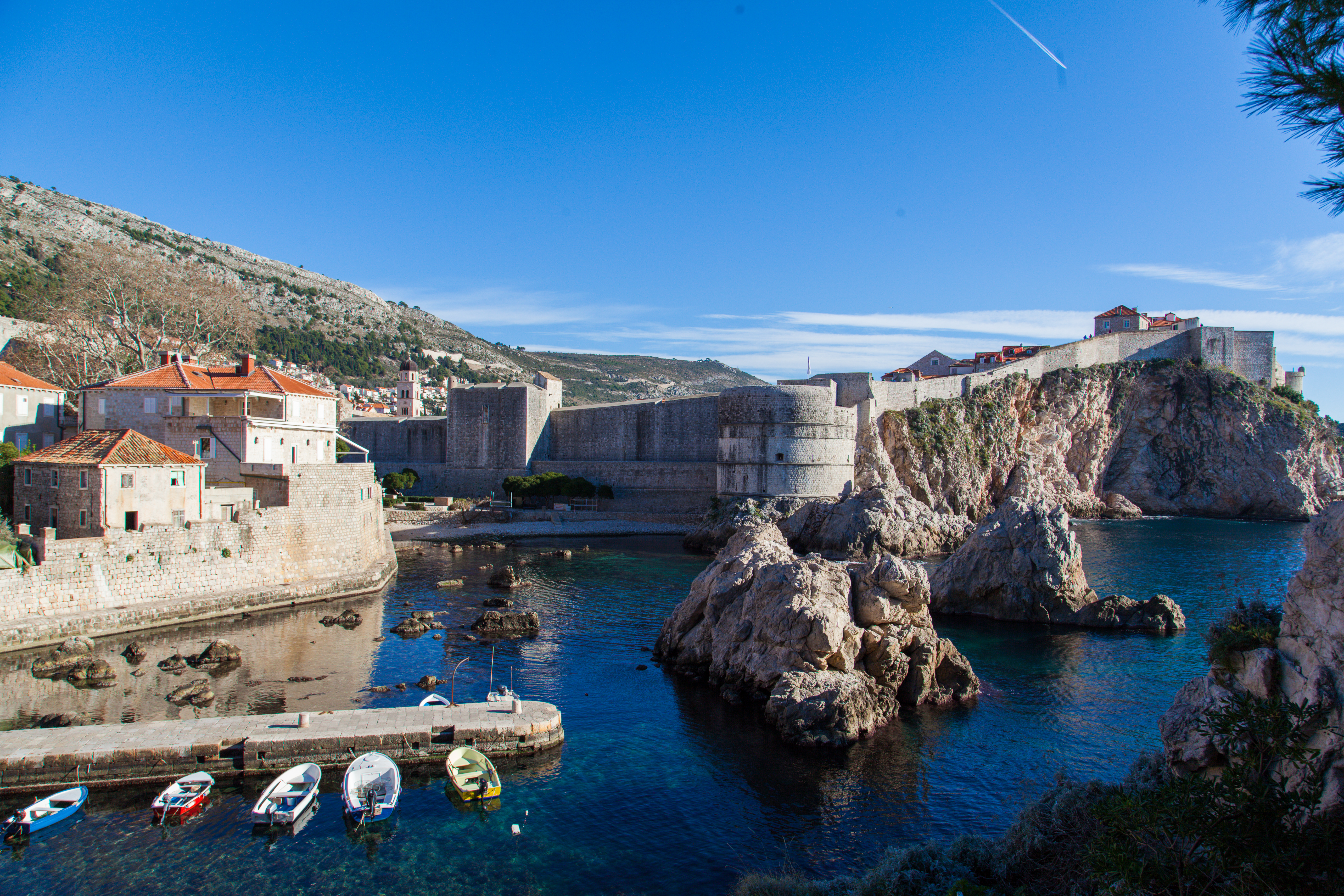 Our host from Valamar's Marketing Department told me: "What makes this former Mediterranean Sea power – whose history dates back to the 7th Century – so unique is that, despite all its misfortunes, it still keeps numerous Gothic, Baroque and Renaissance monasteries, fountains, churches and monuments safe within its breathtaking city walls".
Down from the dizzying heights of those walls, walking along the polished dolite floors of the Old Town's main promenade or Stradun, I looked around me and then truly appreciated the architectural and archaeological marvels of Dubrovnik's rich and troubled past.
Fast forward to present day, architecture and archaeology are not the only aspects that find Dubrovnik world-wide fame. In December, film crews were busy making a set in the Old Town's harbour that will feature in Leonardo di Caprio's directoral debut through his remake of Robin Hood, and you will recognise parts of the city walls and the rolling hillsides in Game of Thrones. Luckily for G.O.T fanatics, Dubrovnik Tourist Board operate fantastically comprehensive Game of Thrones tours to King's Landing and beyond.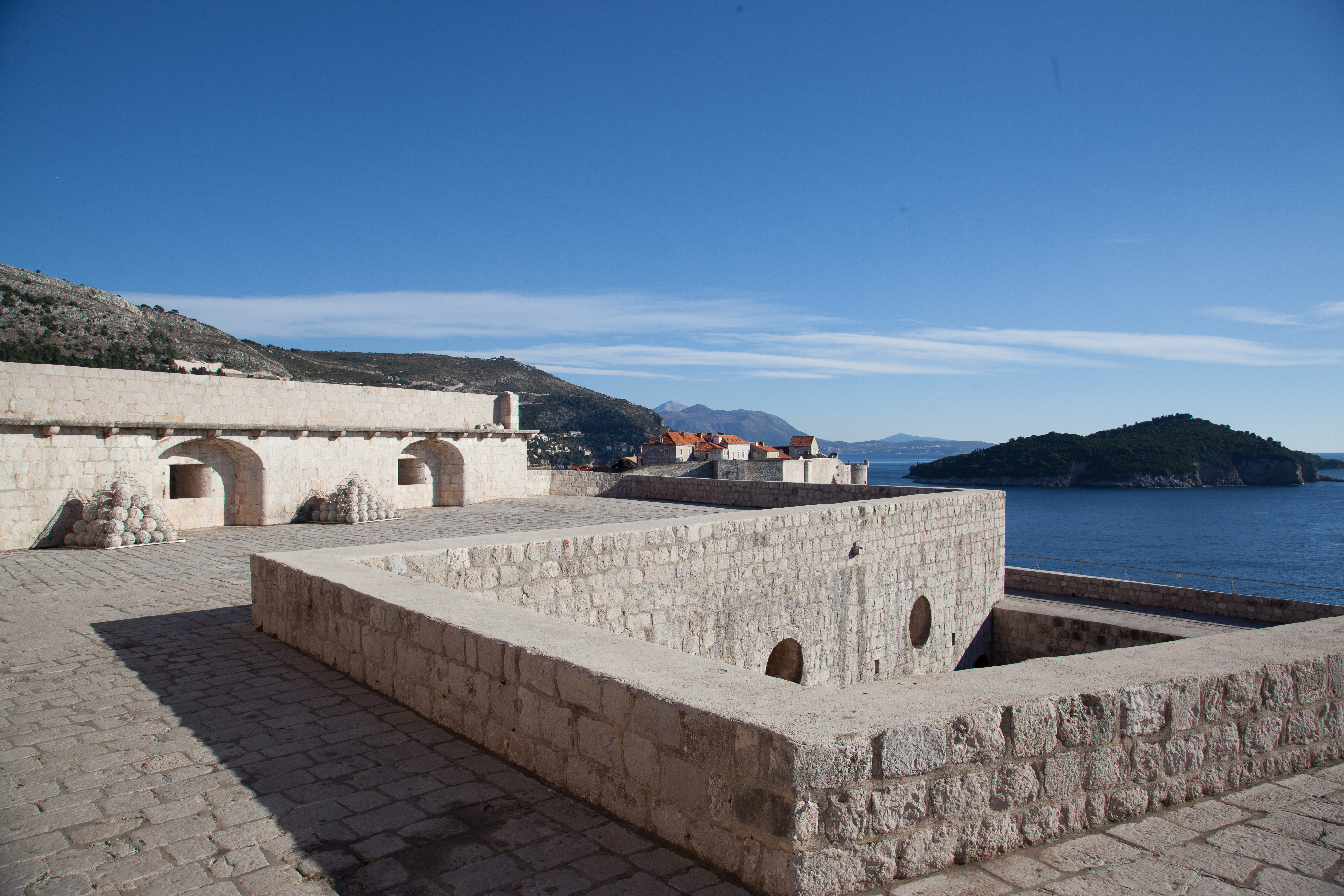 How To Get To Your Destination
Are you excited to explore Dubrovnik? Aside from booking your flight early, it also pays off to check car rental or transportation services early for a stress-free trip. I really don't want to end up in a hurry to book one upon landing at the airport. It doesn't save time at all.
Make your exploration possible by enjoying the trip with fine transportation such as services for transfers from Dubrovnik Airport. You can book an affordable and safe and transfer from the airport to anywhere, promoting your utmost comfort and convenience. When you book reliable airport transfer services, you'll have them waiting for you at the airport.
As a friendly reminder, choose a trusted transportation service with English-speaking drivers and guides who'll provide you a superior experience that's easy on the pocket. Also, choose one with clean, sanitized, and airconditioned vehicles for your health and safety.
Where to Unwind:
Luxury travel means superior comfort, enjoyment, and relaxation. Aside from choosing a fine transportation service that doesn't hurt your pocket, it's also important to know the best places to relax in Dubrovnik, Croatia. The place is popular for wines and spirits, making vineyard tour a must list in your itinerary. So, where should you start? Here's my experience.
Valamar organised a comprehensive tour of local wines and cheeses at Wine Bar Dingač Skaramuča. Here I sampled a range of complex wines and nutty cheeses from nearby farms and vineyards in the nearby town.
Although its cultural streets were bustling in December, in the high-season, Dubrovnik provides an even more exciting epicentre for entertainment.  For nightlife, Dubrovnik offers the best of both worlds, the summer months will satisfy classical music lovers and real party animals alike, with some of world's greatest classical musicians being drawn to the city and top DJs from across the globe drawing revellers to dance until the break of dawn to EDM and post-industrial techno at the local super-club Revelin. For those who would prefer a more relaxed form of entertainment, Valamar have curated a range of exciting events, including; an Open Air Cinema, a Craft Beer Festival and a 'Scents & Taste Festival in time for this summer.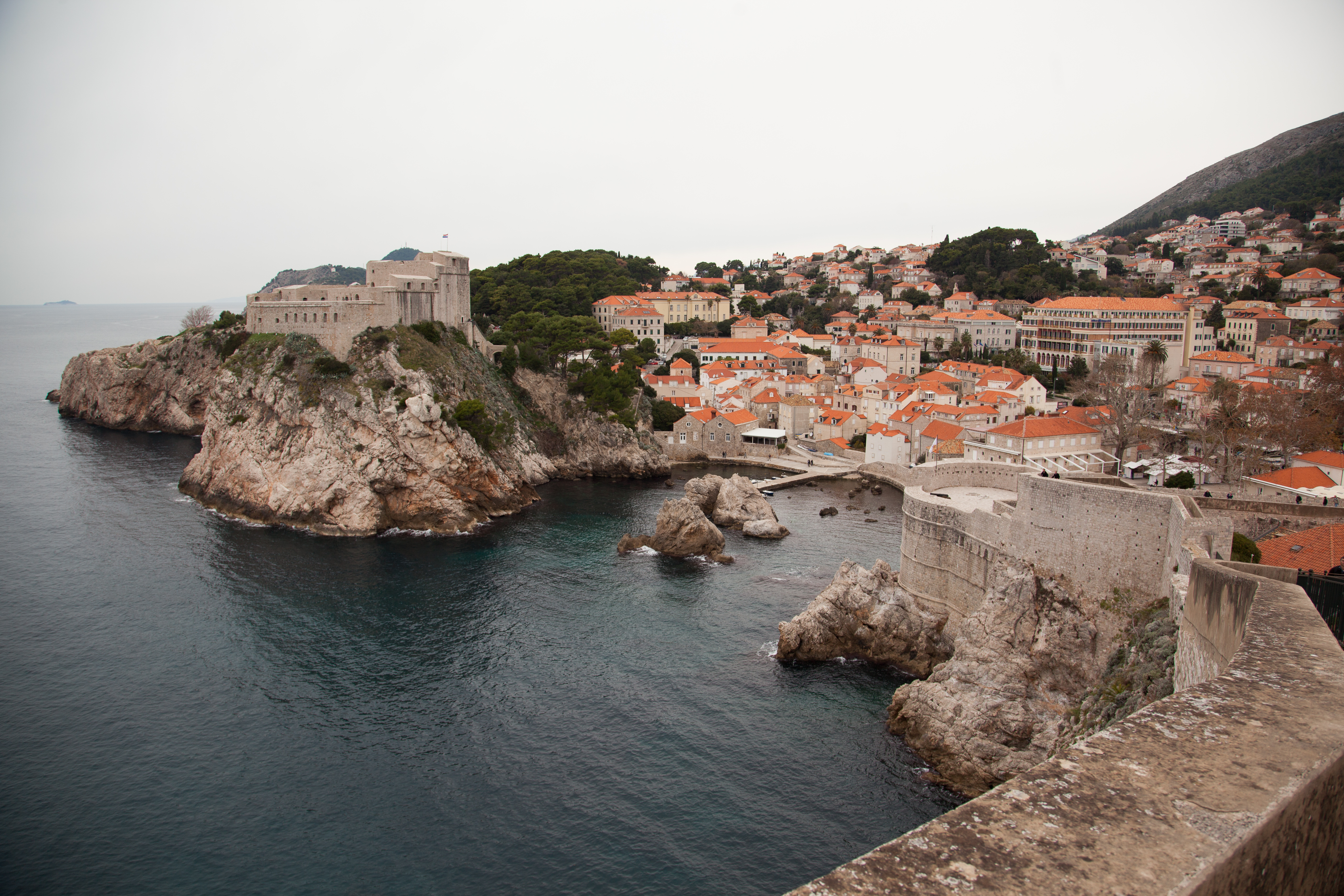 Clearly, Dubrovnik attracts all sorts of visitors, and for very good reason. The city is a vibrant mecca of historical culture, but this is not all that defines it. The Old Town plays a crucial part in New 21st Century media; the Elaphiti Islands provide a gentle reminder of how precious life is and Dubrovnik's incredible gastronomical offerings allow us to enjoy that precious life to the fullest extent. Simply put, the city of Dubrovnik – and the Old Town within it – is unparalleled in its unique past, its present and its forward-thinking future. I can't wait to return.