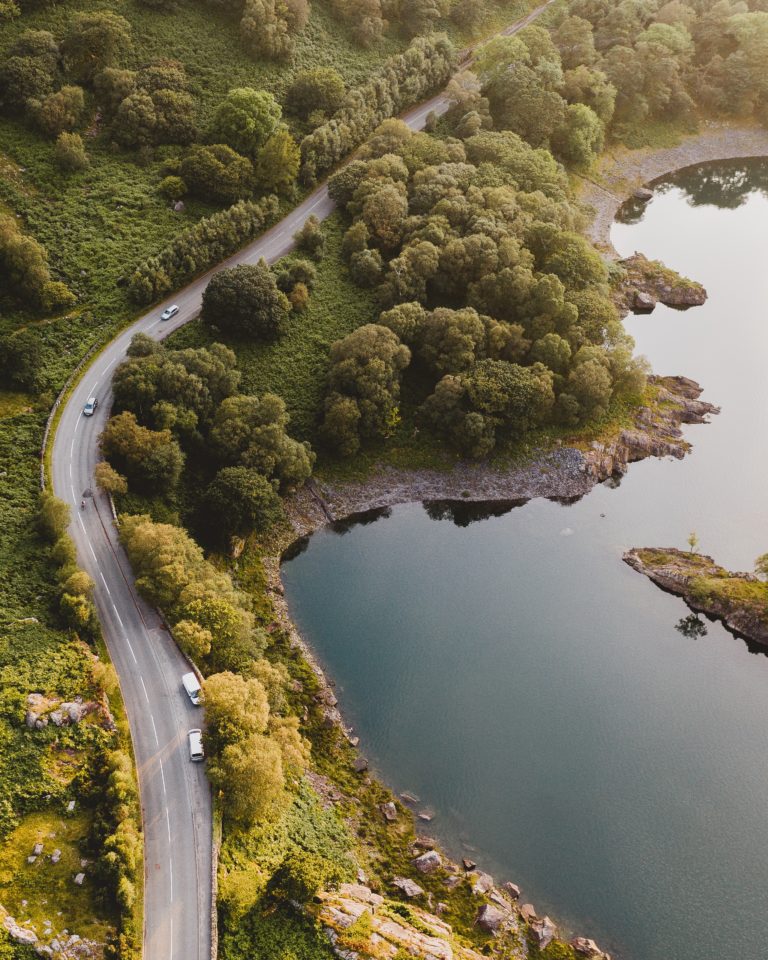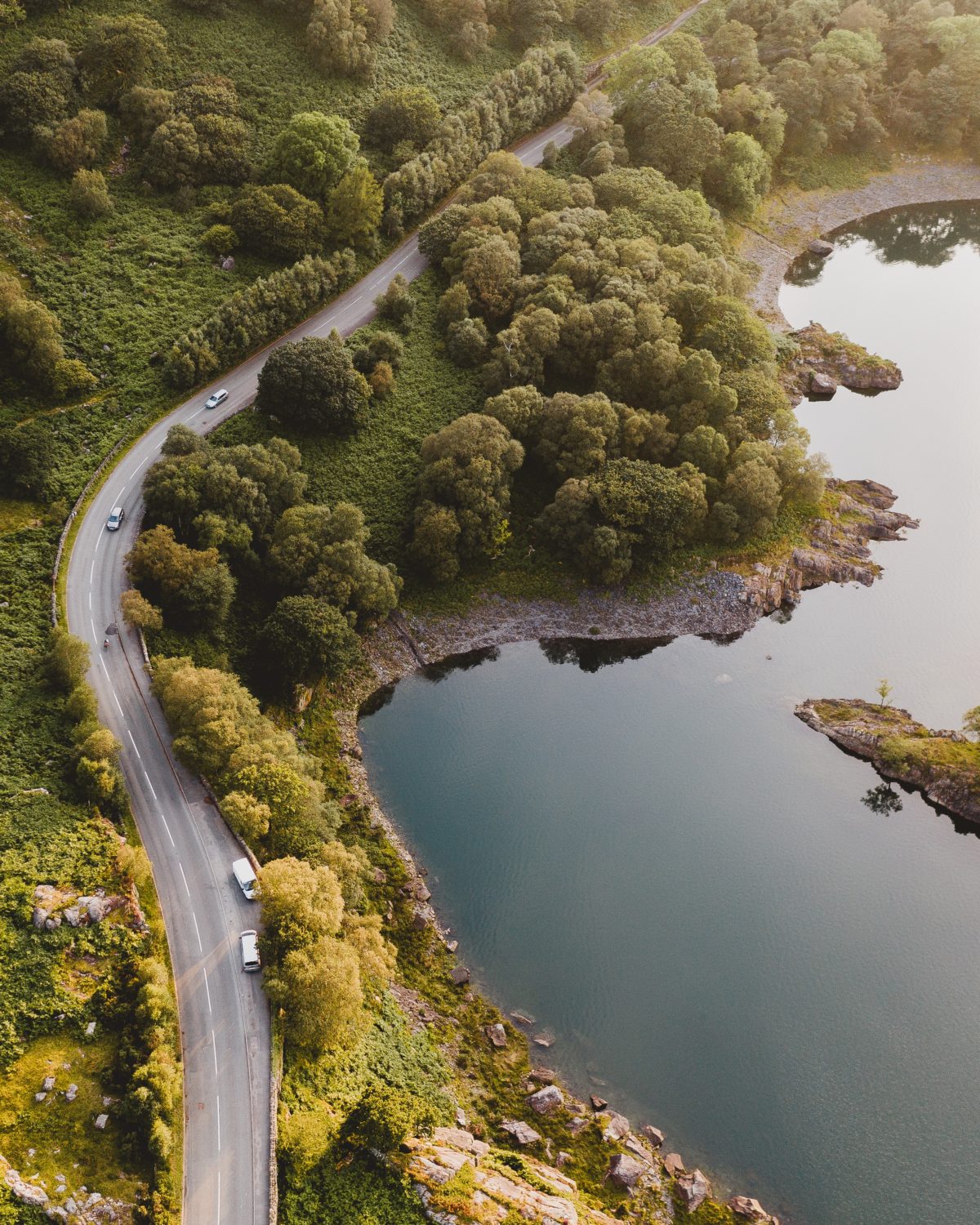 The United Kingdom may not be the first destination that comes to mind when planning a summer vacation. Many people claim that it has nothing interesting to offer. That's a very unfair statement, though. There are plenty of exciting places to visit in Yorkshire and the rest of the UK. You just have to do it the right way.
If you want to experience the United Kingdom in full, the best idea is to go on a road trip. Only then you'll be able to experience the true heart of English countryside, Welsh coasts, or Scottish wilderness. If that sounds tempting to you, keep reading.
To prove to you that the UK is one of the best summer destinations you can choose, we have put together a list of top five road trip places to visit when traveling through Britain:
Scottish Highlands
The Scottish Highlands make for the perfect summer road trip destination. That's because many of the Highlands' most beautiful and breathtaking areas are only reachable by car. Nevertheless, if you want to see truly stunning landscapes, the Scottish Highlands is the place to go.
You can visit the Highlands in July and August, where they are at their greenest. The weather is still warm and dry during this time, too.
Make sure that you visit some of the following places:
Skye – the most famous and largest island in Scotland, located in the Inner Hebrides.
Fort William – a picturesque town west of Ben Nevis, the highest mountain in the British Isles.
Glen Coe – a beautiful valley with a lake and a river, situated in the heart of the Highlands.
Loch Ness – one of the largest lochs in Scotland, known for its mysterious monster, Nessie.
The Lake District
The Lake District is one of the most beautiful upland areas in England. It's also one of the most popular summer tourist destinations in Britain. If you want to experience what makes the Lake District so attractive, you have to go on a road trip here. You will certainly not regret it!
Roughly equidistant from Liverpool, Manchester, and Glasgow, the Lake District is easily accessible from all of these cities. However, if you're coming from London, you need to drive through the Midlands first, which might even take longer than five hours.
Here are some of our recommended places to visit in The Lake District:
Bowness-on-Windermere – a charming little town on one of the lakes in the national park. The city is a popular place to stay for tourists who wish to explore Lake District thoroughly.
Beatrix Potter Gallery – a museum in Hawkshead dedicated to Beatrix Potter. Her house is now open for visitors as well.
Keswick – a historic town located on Derwent Water, one of the lakes in Lake District National Park. It's home to an impressive mountain – Skiddaw – which offers lovely views over Derwent Water and Keswick itself. Many tour guides offer night tours around Skiddaw at night, which is a great experience!
Coniston Water – a beautiful lake with an active fishing community along its shores.
The Cotswolds
If you prefer rolling hills instead of rugged mountains, then the Cotswolds should definitely be on your list of places to go when exploring Britain by car this summer! The Cotswolds are dotted with picture-perfect villages and rolling hills that you could easily see on postcards from England. Best of all, if you go there in July or August, you can enjoy warm sunny weather there without having to deal with crowds of tourists!
Many settlements around Cotswolds are worth visiting if you like small towns and villages with an old-fashioned charm and history behind them. We recommend visiting Bourton-on-the-Water, Stow-on-the-Wold, Moreton-in-Marsh, Lower Slaughter, Chipping Campden, Chipping Norton, Bibury, Berkeley, and many more! All of them are easy to reach by car and can serve as a fantastic trip destination.
Welsh Coastline
You might not know that Wales was used as the setting for the exterior shots of the famous Harry Potter movies. If you want to experience what it feels like to be part of a world-renowned movie franchise, then you should visit this country this summer!
Here are some of the best places to go in Wales:
Pembrokeshire Coast National Park – one of the most beautiful national parks in Britain, located on the country's South West coast. The Pembrokeshire Coast National Park is home to stunning beaches, mountains, caves, cliffs, and majestic wildlife that you cannot find anywhere else in Britain. If you're looking for somewhere to go for a nice walk, this place makes for an excellent choice!
Barmouth – a beautiful little fishing town located on the estuary of River Mawddach. It's a great starting point for exploring other attractions along the Pembrokeshire Coast.
Llandudno – a gorgeous Victorian resort town on the coast of North Wales, with stunning views over the Irish Sea.
The Bottom Line
Now you know what the top road trip destinations in the UK are! All you have to do is find some time and money and get ready for an unforgettable adventure filled with breathtaking views and stunning scenery.
Do not limit yourself only to the places in England, as Wales and Scotland are just as beautiful. There, you can find national parks, remote villages, and bustling cities filled to the brim with tourists.
Whichever place in the UK you will choose, always make sure you're having fun during your trip. If you manage to do it, you should never regret your decision to visit the UK. Good luck!