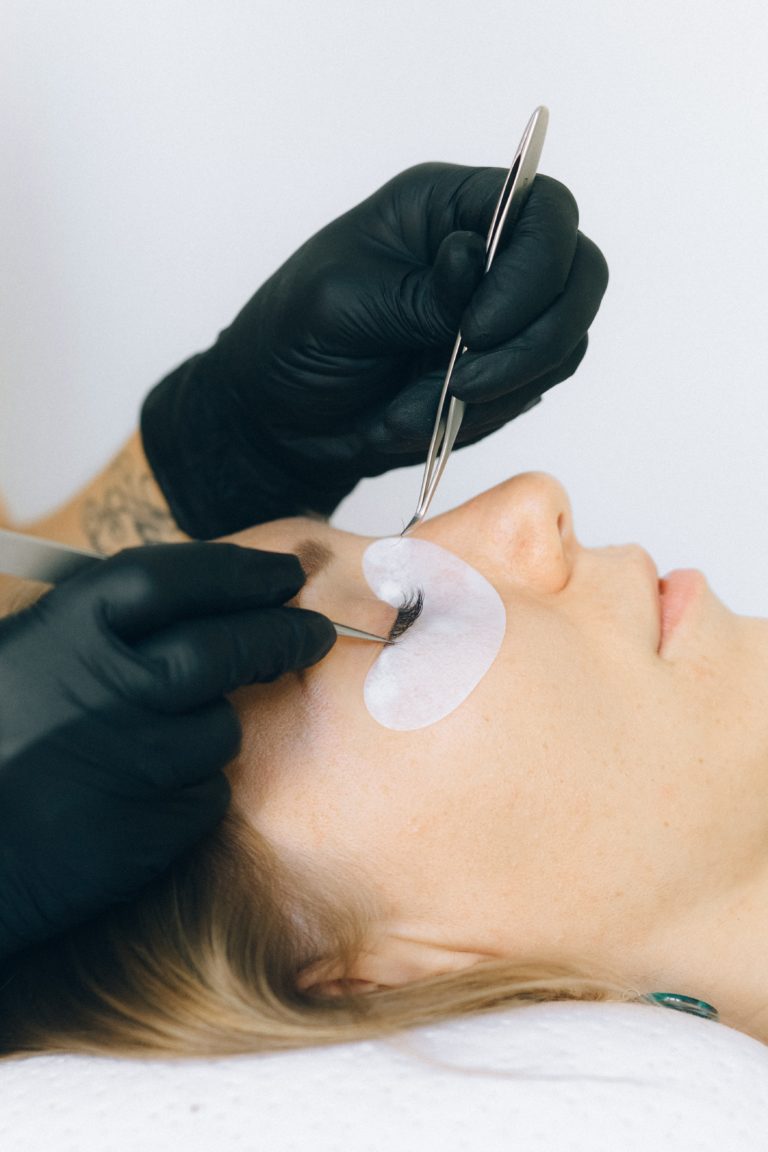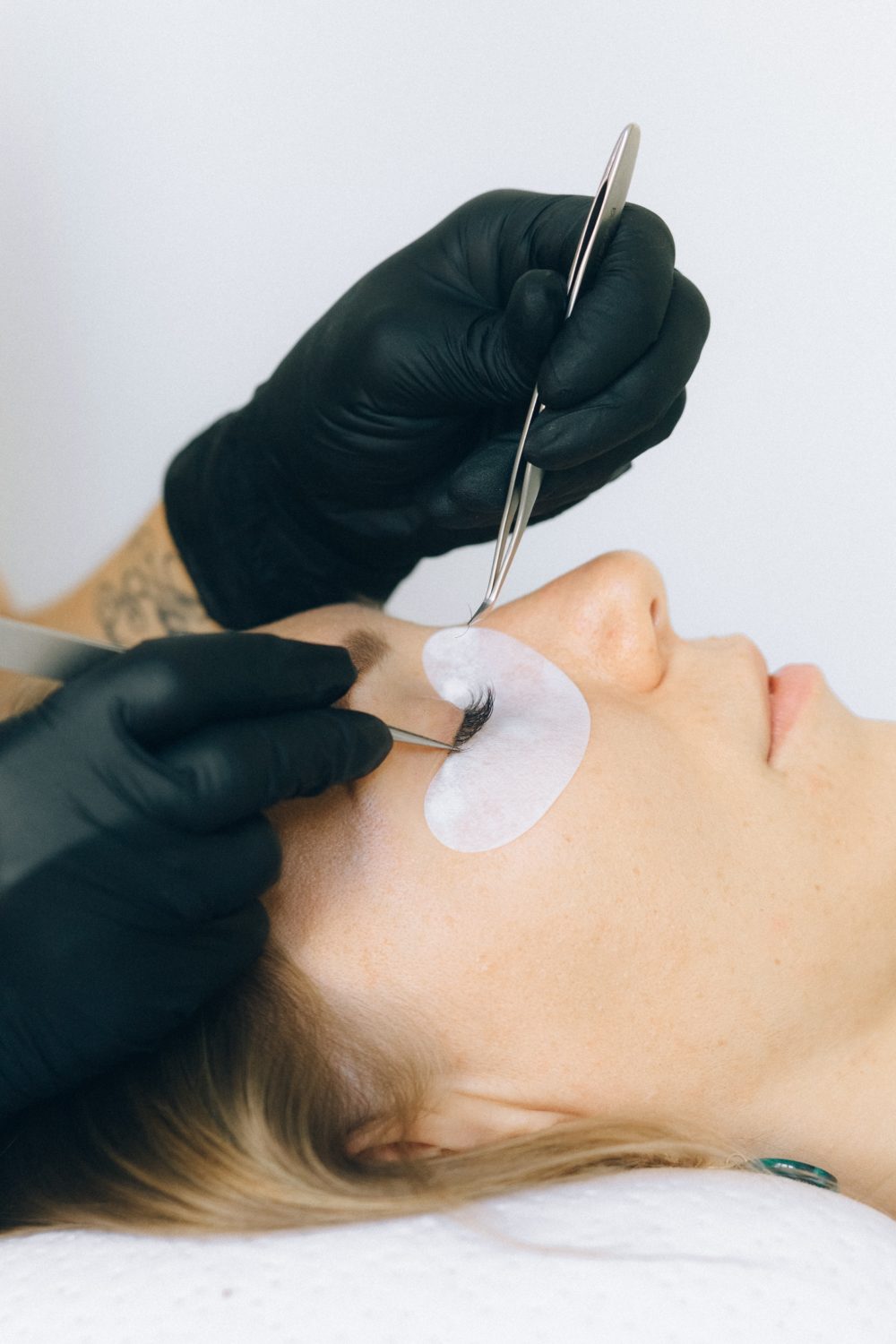 Long and lush, beautiful lashes have always been desired for years. From applying mascara to getting lash lifts and eyelash extensions, women have always taken the initiative to make their eyelashes look more voluminous.
To keep up with the evolving beauty standards and trends, individuals have been taking courses to bring their A-game in beautifying the lashes perfectly. Whether you aim to become a professional cosmetologist or simply want to be great at implanting lash extensions, it is wise to enroll in some of the best eyelash extension courses.
Both beauty experts and enthusiasts can take eyelash extension courses, achieving the skill of implanting captivating lashes. Continue reading to know the benefits of lash extension training and pull off giving butterfly kisses like never before.
What's the Big Deal with Eyelash Extensions?
More and more people are raving about lash extensions due to their numerous benefits. Many estheticians and avid beauty enthusiasts have been taking training courses to be more adept in implanting lash extensions. These courses are super helpful and affordable. For instance, i-Lashes has the best-value course for lash extensions which you should look into.
The question might arise, what's all the hype about eyelash extensions? This question will be answered shortly. To get gorgeous and fuller lashes, people apply mascara and false lashes in most cases. The issue with glue on lashes and mascara is that they are temporary and only last for a day. Moreover, the drug-store lashes can be quite uncomfortable.
Applying them can get messy and quite cumbersome. They can also be time-consuming, especially when you have weak eyesight. Another issue with falsies is that they can be quite generic and can also look unnatural at times.
Eyelash extensions are a total game-changer. They are a procedure involving the implantation of lashes onto your lash line. It is a semi-permanent process and enables you to get longer and more lush eyelashes that last for months.
In addition, they look natural and do not cause any irritation or discomfort. They also function like natural and normal lashes. Furthermore, they do not come in generic boxes and tubes. Each set of eyelash extensions is personalized and designed to the user's natural lash line and features.
The best part of having eyelash extensions is that they last for approximately eight weeks. That's quite a big step up from the regular false glue-on lashes. Unlike the falsies, you do not need to painfully yank out the lash extensions as they fall out themselves, just like natural eyelashes.
Why Consider Getting a Formal Eyelash Course?
Today's beauty standards involve thick, lush lashes that suit well with the face. Even the recent makeup tips suggest ways to add more volume to your eyelashes. Eyelash extension helps you to obtain immaculate long and fuller lashes that look natural. Such high-quality lashes involve an intricate process that requires skill and some basic knowledge.
No one can (nor should) implant lash extensions without any knowledge and training on how to do so. If someone with no basic knowledge and skills attempts to execute an eyelash extension procedure, the result would be unpleasant to look at, and it will be done haphazardly. Moreover, the eyes are one of the most sensitive parts of the body. There is no need to take chances.
Anything done to the eye needs to be carried out with utmost care and with safety precautions. Precision also plays a key role in the immaculate finish of eyelash extension. One needs a substantial amount of knowledge to accurately determine the length, size, and shape of lashes to complement the client's appearance.
Enrolling in a training course for eyelash extensions helps you gain the proper knowledge and skills to execute flawless lash extensions. The trainer will guide you through the entire intricate process. Furthermore, the class environment will provide you with a safe and pressure-free space where you can practice the art of applying for lash extensions.
Practice makes perfect. Regular practicing under an expert's supervision will surely keep you on the right track, helping you become more competent in the eyelash game. With the proper training, you will get the confidence you need to carry out the procedure successfully.
You will be adept in the precious and technical process of implanting eyelashes after completing the courses. Such training courses will aid you in knowing the right ingredients and materials to use. It will also help you be aware of which hazardous techniques and materials to avoid.
The courses also incorporate a curriculum that hones your esthetician skills as well as communication skills. This will help you in the long run, especially if you are planning to establish a career in cosmetology and start your own business. The social skills and the insightful knowledge will immensely help you to hold a broad client base that is also very loyal.
What to Expect From an Eyelash Extension Training Course?
Every beauty or cosmetology school has slightly different teaching methods, but the core basics are very similar. The best eyelash extension courses usually involve a two-day-long program. The training can be quite intensive and insightful. The classes are usually 9 hours long. Most of the institutions hold the courses from 9 am till 6 pm.
The first day usually covers the theoretical studies of the lash extension procedure. The theory session also includes live demonstrations and in-class practice. The first day is then ended with a Q&A session where the answers to FAQs are discussed, and students address any confusion or snags they encountered on the first day of the training.
The question and answer session helps ensure that the students are comfortable with the curriculum and are on the right track. It also clears out any difficulty they have regarding the facts, materials, and techniques implemented.
The second day of the lash extension training involves the students practicing the procedure for the first time. The live practice helps the students gain hands-on experience, giving them more scope to refine their skills and style.
Following the live practice is an informative seminar on the best business practices and forming a strong clientele base. The seminar covers the importance and tips regarding effective ways to run a cosmetology business. It also covers the significance of commendable socializing skills that help establish a strong client base and interaction.
The training ends on the second day after the seminar session. An awards ceremony is held after the seminar in which the participants receive their official certification, giving them the right encouragement to move forward with this useful skill.
Deciding on Whether to Get Enrolled in Lash Extension Training Courses
Keep in mind that eyelash extensions are not easy. The whole process requires skills like proper vision, finger dexterity, coordination, patience, and steadiness. As an avid beauty devotee, you can take up eyelash extension courses.
You can diversify your skills and knowledge regarding cosmetology. The additional certification will also lead to the opening of many opportunities. With all the techniques and relevant facts you have learned, you will be capable of extending your passion and making a career out of it.
As a professional beauty expert or a licensed cosmetologist, it is wise to keep up with the updates of the world of beauty. Through the training, you will have a stronger portfolio and add more services to your beloved clients. Besides keeping your passion alive, you will be able to meet your client's expectations and satisfaction.
With the additional certificate, more people will find you reliable, and upon your flawless work, you will be able to have more customers. More customers mean more money. With the increased source of income, you will have the ample financial support you need to pursue your dreams and provide the best services one can offer.
The training will also equip you with some useful tips and tricks that will help you run your business more efficiently. The courses will also teach you how to have an appealing demeanor and a strong level of patience to deal with your clients and the pressures of the business.
With expert training, you will have the expertise to carry out the complex and difficult procedure of implanting eyelash extensions. Your clients will surely be impressed and stay loyal to your company with your added capabilities and extra services.
The Bottom Line
From taking care of your skin to evolved makeup skills, the world of beauty is constantly changing. In recent times, the main trend has been to achieve minimal and natural aesthetics. The main aim is to look flawless and not too over the top.
To achieve such natural beauty effortlessly, people opt for lash extensions. To keep up with the trend and the general demand, it is wise to get lash extension training. Since the whole procedure is quite intricate and challenging, getting training on this skill becomes mandatory.
Professional beauty experts and estheticians should get such training to amp up their techniques and draw in more clients, ensuring complete client satisfaction.